How to Write a Movie Review Essay: Expert Suggestions
If you are not sure how to write a movie review essay, you are not alone. A lot of students struggle with writing a good film review, especially when they do not have much experience with this type of assignment. Just because you enjoy watching movies, does not automatically mean you have the ability to write a movie review essay. However, once you get the hang of it, easy movie review writing can become a reality! This article will help you learn more about the process of writing a film review essay. In fact, you can think of it as a movie review writing guide. Let us have a look at the useful and interesting task of critiquing movies!
What Is a Movie Review? Useful Information
If you are taking a class at the cinema, you have probably thought to yourself, "What is a movie review and how can I write one properly?" A movie review assignment goes beyond merely summarizing the contents of a movie. You need to use critical analysis skills while explaining the strengths and weaknesses of a film. While an academic film review relies on your opinion regarding the quality of the movie, you nonetheless need to support your arguments with evidence from the film itself. Ultimately, you need to be persuasive in your writing as you either convince the readers to watch the movie themselves or recommend that they skip it. The good news is that when your professor assigns a film review, it will not likely be more than three pages long. On the other hand, you will probably need to watch the movie a couple of times and take good notes, a time-consuming process that does not allow for procrastination. As with all academic writing, your film review paper needs to be organized in a well-structured way, highlighting the main plot points in chronological order but being careful not to give away spoilers. With that in mind, we will now discuss how to format a film review.

VIP services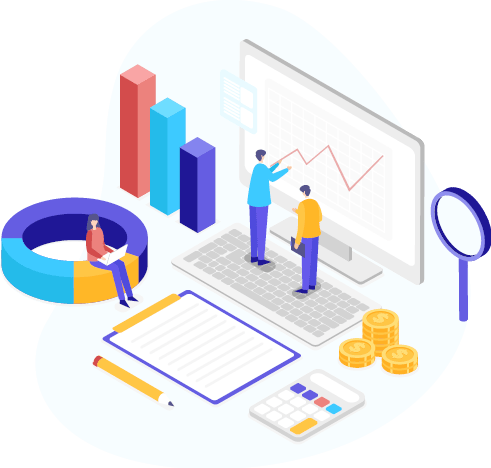 Movie Review Format Guidelines
The movie review format should not be unfamiliar to you if you have written other types of essay assignments. When writing a film review, there are a couple of approaches. If it is meant to be a short film review or something like a film review summary, a couple of brief paragraphs are all that would be necessary. However, in most cases your professor will treat it as a full-fledged academic paper like in the case of a creative writing film review, so a five-paragraph essay – with an introduction, three body paragraphs highlighting a particular point about the movie, and a conclusion – is considered to be the safest option. As for the citation style, it ultimately depends on your instructor's preferences. Just make sure to familiarize yourself with MLA, APA, Chicago, or whatever format your assignment requires.
Movie Review Structure: Top Tips
Don't Worry We'll Help You Out
Before getting into the details about the content of the paper, let us discuss the movie review structure and the steps to writing a film review. In some cases, you might be required to review a film assigned by your instructor, but it is also common to ask students to choose a movie within a particular genre or directed by somebody notable. If you do have the luxury of choosing, it would be easiest to pick something you have already seen before and enjoyed. Regardless, you will need to evaluate the movie in ways you have not previously done before.
Find some time to sit down and watch the movie. It is recommended that you watch it two or three times. During the first viewing, just focus on enjoying it and do not concern yourself with the in-depth details. During the second and perhaps third viewings, focus on all of the cinematic elements such as the acting, editing, lighting, and soundtrack. If the film addresses certain social issues that you might not know much about, doing some research in order to gain some background knowledge would be helpful as you evaluate the movie. Remember that while your review is intended to be your subjective opinion, you will still need to provide examples that support your case. For instance, you could detail a particular scene that explains why the plot is so effective. It would be a good idea to look at a movie review essay example so that you can find out how the best movie review writers put it together. The New York Times, Chicago Tribune, and Entertainment Weekly are good sources.
In order to get the best grade, you need to know how to write a movie review essay outline properly. The outline will provide your paper with focus and will allow it to flow in a logical manner. In addition, by planning your review before writing it, you will save valuable time. Here are the elements of the film review that you should outline:
Introduction. Include the title, release date, and any background information.
Summary of the plot.
Analysis of the various plot elements. Just make sure not to give too much away.
Creative elements of the film. This can include the music, lighting, costumes, dialogues, special effects or anything else that enhances or detracts from the movie.
Your opinion. As mentioned, you should explain why you feel the way you do citing parts of the movie.
Conclusion. Summarize your points and explain whether you would recommend the movie to the reader.
Stop Struggling With Your Research Papers Writing
Expert Help to Save Your Time! 👍
We can handle any research papers writing for all academic levels including master projects and PhD projects.
Why us?
Qualified team of writers
300 words / page
On time delivery
24/7 Customer support
Here is some additional elaboration on what to include in your film review.
The title of the film – Although the film you are reviewing will be included in the title, you should also mention the name in the text of your work in the introduction. It might seem obvious, but you would be surprised how many students neglect to state the movie's name within the assignment.
Summary – Although your instructor is likely to be the only "audience" that reads your review, and the movie you are reviewing is one they have likely seen, you should still write it as if they have not. Address the plot without giving too much information away. You can imply that the movie contains a surprise twist, but you should never spoil the movie. In addition, if you found the movie to be boring, you should not merely state this and leave it at that. Elaborate on the flaws and discuss what the director could have done to make it more interesting.
Discuss the film relates to your course – Does the movie touch on broader themes discussed in your lectures? If the purpose of watching the movie is to compare/contrast it to the book it is based on, discuss what you liked and disliked about the film version.
Actors – Nothing makes or breaks a movie quite like the cast members. Were the various characters properly chosen for their roles? Did they shine in an otherwise poorly-made movie? Or perhaps the movie was well-done with the exception of the performance of an actor or two?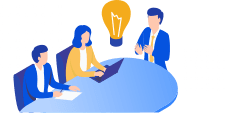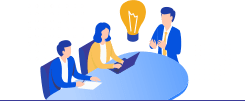 Exclusive savings! Save 25% on your ORDER
15% OFF your FIRST ORDER (with the code toppapers15) + 10% OFF every order by receiving 300 words/page instead of 275 words/page
Movie Review Outline and Other Matters
We will now conclude with some final thoughts on how to write a movie review outline, what mistakes to avoid, and how to order a custom movie review.
At this point, you should have a solid foundation for writing your assignment whether you were seeking an easy form for writing a short film review or a lengthy essay. Watch the movie one time through for the enjoyment of it, and then watch again and take good notes. Focus on the details that you might not have noticed during the first viewing. Now, start writing your outline even if you are not required to submit one. Your outline will resemble the structure of the full paper itself and will make it so much easier to stay focused on the task. Think about the elements we previously described such as the acting, the characters, the musical score, etc. You will also provide an analysis of the movie and a conclusion in which you either recommend the movie or suggest that the reader pass on it.
Free Features
References/
Bibliography List
Common Mistake to Avoid When Writing a Movie Review
 Taking your eye off the ball – The focus of the review should be on the film itself. While you might be asked to discuss how it fits into a particular genre, you should not start writing about the history of that genre. You also should not compare it to other movies unless specifically required. Other details such as where you watched the movie and the snacks you were munching on are also completely irrelevant.
Failing to insert yourself – In most academic writing, you are discouraged from writing in the first-person. However, when it comes to movie reviews this is entirely appropriate. Feel free to state, "I liked this actor because…" "I noticed this flaw…"
Stating your opinion about the movie without specifically explaining why you felt that way. Declaring a movie to be stupid but neglecting to identify plot points or scenes that highlight how bad the film is a sure way to get a poor grade. Bottom line: avoid speaking in general terms.
Writing the paper without a coherent structure. Do not just jump from one observation to another. The review needs to flow just like any other academic writing assignment.
Ready to start writing your movie review? We wish you great success! But if you need additional help, we would be happy to provide you with a custom movie review essay. For a reasonable price, you can hire a professional writer to complete your film review assignment for you. It is guaranteed to be made-from-scratch and original. Place an order and get academic writing assistance whenever you need it.