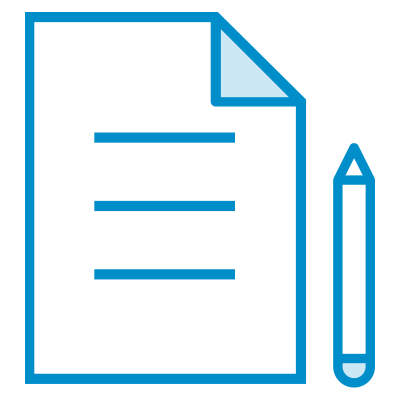 Comparitve between the Omani and British Sources Dealing with the Wahhabi Period
As a phenomenon of contradiction inside of Muslim communities and between Muslims and Westerners who occupied Arab territories and provided own laws and system, Wahhabism is interesting from comparative and historical perspectives. The approach to acceptance of Wahhabis as cultural aliens and territorial competitors is so different, but so obvious that it is particularly hard to predict whose outlook is autochthonous. The way such issues are represented in Omani and British literature are different in form and emphasis. The paper provides comparative analysis of the British and Omani resources on Wahhabi period from the position of contradiction between Orientalism and Westernalism. The British argumentation looks academic and systematic, while Omani references depict maximized authenticity and a more mental approach.
One of the first things that come to mind is the form of the text: the Omani sources contain many dialogues and conversations, detailing some of the facts that provoke doubts in whether the book is fictional or not. In addition, Ibn Raziq and Niebuhr dedicate too much attention to imams and their family relations, while Kelly gives structured point on historical background, definition of Wahhabism, various events and their consequences. However, Kelly's approach is very academic and classical. The information provided by Kelly is almost identical to personal background knowledge, hence, it lacks some exclusive facts (expect appliance to historical documents and reports: "report on Abu Dhabi" etc.). Kelly provides many remarks and references on additional sources, while Omani authors provide a stream of information that is visually and mentally harder to understand.
As mentioned before, Kelly provides brief discussion on what Wahhabism is. It is a religious and political doctrine of Sunni Islam branch, named after Muhammad ibn Abd al-Wahhabi, originated and evolved in eighteenth and nineteenth centuries. It appeared in conditions of economic and political decline of the Ottoman Empire and brought severe crisis to the economy of nomadic Arabian dominion. The Wahhabis headed the movement of nomadic tribes, and granted it with qualities of struggle for the original purity of Islam and against foreign dominion. Its supporters protected unification of Arabia under the banner of renovated Islam. Kelly provides a more radical definition: "Wahhabism […] may be defined as politico-religious confederacy, which legalizes the indiscriminate plunder and thralldom of all people beyond its own pale" . However (and it is particularly visible in the tone of writing), while Omani protected their interest within the brotherhood struggle, for British it was exotic culturally and religiously. The alliance explains why Niebuhr and Ibn Raziq emphasize relations between people, while Kelly's approach has lower mentality perspective.
From British point of view, Wahhabi neglected friendly negotiations of non-Muslims with bad reputation as they knew the true goal of this friendship. They established their positions on both sides of the bay and gained support and assistance of several Arab tribes, majorly belonging to population of the Pirate Coast. Wahhabi raised the banner of sacral war against the British and proclaimed their struggle for hegemony in the Persian Gulf. In Kelly's book, it turns out that "Annoyed by this show of spirit, and especially by the British government's encouragement, the Wahhabis raided a town on the Batinah Coast, where they concentrated on terrorizing the British Indian inhabitants." Niebuhr strays far from this style. Rather, he speaks about geographical expansion of Oman and cultural and trade relations with Mecca and Baghdad, seemingly forgetting about Wahhabism. He writes that "The Sheikhs of Nedsjed levy a contribution upon the caravan from Bagdad, on its way to Mecca… " . Generally, Wahhabi, using the Omani historical prism, is a natural competitive phenomenon that is interpreted through the point of view of collision between Sunni and Shiites.
We Offer
Original writing according to your instructions

Deadlines from 3 hours to 60 days

All disciplines covered

Confidentiality

24/7 Support
We Guarantee
Plagiarism-free papers

Timely delivery

Skilled writers with Master's/PhD degrees

Personal data security

Instant replies to all your questions
The volume and coverage of issues Omani and British literature puts emphasis on are different. In opposition to Ibn Raziq and Niebuhr, Kelly's idea around British interest is more international: "The British authorities in India now [planned] to stand against Wahhabis, and to end their menaces" . After reading the paragraph, it becomes obvious that after Britain strengthened its positions in India, the new field of interest was transferred on establishment of dominance. It was about the shortest waterway from India to Europe, which runs through the Persian Gulf. When East India Company signed an agreement with the Sultan of Muscat, Britain has got one more advantage in comparison to Oman, especially in the struggle with Wahhabis. As a proof of this advantage, in second decade of 19th century the Wahhabi state was destroyed by Egyptians, even though it did not satisfy British forces, and Ibrahim Pasha did not want to provide any negotiations and agreements. Union with Muscat brought additional benefits to British trade, especially in export of technical goods, particularly weapon.
Ibn Raziq has sincere critical thinking about Omani authority and people's mindset. Comparing him to Kelly, it seems that Omani authority was mostly constant due to strong power of sheikhs and their royal legacy. In preconditioned terms of difference from Britain (as England had larger global benefits), there is a point to see the Omani period right before the Wahhabi period. After Persian troops left Oman, the northern (Iranian) part of Persian Gulf appears under Omani protectorate. However, the power of the Omani imam did not extend to the northern regions. After Ahmed-bin-Sa'id had got the title of Ibadan imam, he returned the African territory (up to Cape Delgado) that was separated from Oman during the Civil War. The common general point between Kelly and Ibn Raziq is that Britain actually used Muskat resources for nothing, because their attempt (in 1802 and 1804) to attack the Wahhabi stronghold in the Persian Gulf (particularly in Bahrain) failed. In addition, Ibn Raziq uses the key phrase: "Hamed [imam] made Maskat his residence, only leaving it whenever he had business to transact in Oman. Agreeing that at the end of 18th century, Oman was divided between the secular and spiritual authorities. Said wished to set up a monopoly for the dyeing in indigo there [Nezwa] and obligated all dyers to dye […] and to pay him a certain tax." Ibn Raziq makes a good point that the state became weaker during this period, that is why when Wahhabis made an attack, the new imam Hamed-bin-Sa'id had no power to protect the Pirate Coast.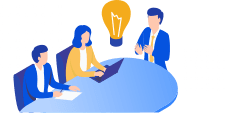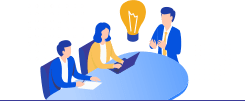 Exclusive savings! Save 25% on your ORDER
15% OFF your FIRST ORDER (with the code toppapers15) + 10% OFF every order by receiving 300 words/page instead of 275 words/page
In addition, both Kelly and Ibn Raziq recognize the connection between the quality of resistance and the power of imam. According to ibn Raziq, "Oman gave him [Hamed-bin-Sa'id] to understand privately, that if he attempted to assume the government and authority then held by his father they would obey him without hesitation." Thus, the highest power of Sa'id dynasty was reached during the reign of Said-bin-Sultan, because he was able 1) to expel Wahhabis from Oman; 2) conquer the Pirate Coast tribes (with the help of Britain). However, the United Kingdom realized its higher potential so soon, it de-facto established protectorate over the territory.
Niebuhr makes pilgrimage around Omani provinces and describes people, places, and economy, weak and strong cultural sides as a traveler. Special attention is attracted by Nedsjed, which was the center of struggle and in the place where Wahhabis created a relatively large feudal theocratic state led by the Saudi dynasty. Providing their policy of conquest, the Wahhabis payed much attention to the Gulf region. In 1793, they conquered the coastal province of Al-Hasa. Later, Wahhabis extended their influence all around Arabian coast, and before 1803 their influence prevailed in Kuwait, Bahrain, Qatar, and the sheikhdoms of Pirate Coast. In addition, their influence spread to the Arab tribes in the Iranian Gulf coast. However, British resistance to Wahhabism was quite strong due to two reasons: 1) benefits in economy; and 2) support of allies who considered Wahhabis as territorial competitors.
Due to personal considerations, Kelly provided limited analytical material about Trucial Sheikhdoms (also known as Trucial Oman), defining "treaty relations with the British government." Trucial Oman is an association of sheikh territories around the southern coast of the Persian Gulf under the protectorate of the United Kingdom, which existed in the 19th – 20th centuries. Hence, Kelly avoids deeper development of the idea of Trucial Oman. It was dedicated to establishment of undisputed British domination over the coastal territories, which was firstly covered by a ban on making any relationship agreements without consent of the United Kingdom. The sheikhs were also prohibited to lease, permit and occupy any other territory if Britain has no interest in that. In the description of the life, influence, and ambitions of concrete persons, the three authors turned attention far from some key historical moments that better clarify preconditions and consequences of Wahhabi-Omani-British collisions.

VIP services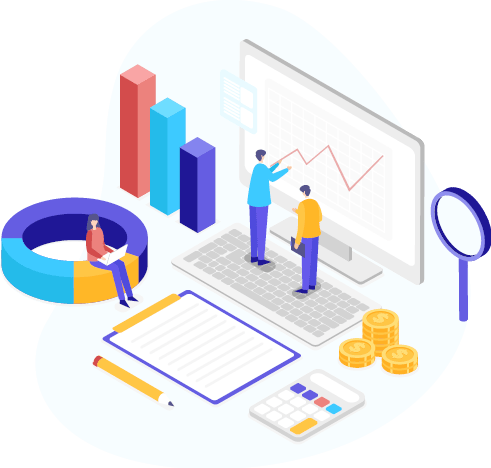 Thus, the Western and Arabic approach to interpretation of the Wahhabi period is different in form and understanding. As a phenomenon of cultural, economic, and political contradiction, Wahhabism is an interesting part of history. The way it is represented in Oriental and Western literature depicts the measures of understanding of the points in which it touches the interests of the two states: Britain and Oman. British approach is academic; it includes many facts, documentary and memoir references, structured points and description of personalities. Kelly's approach is closer to Ibn Raziq, but different from Niebuhr, whose pilgrimage story turns around geography, resources, cultural and religious background of separate Omani provinces. Hence, British resource is accurate, analytical and scientific, while Omani texts are reminiscent of a diary of a witnesses with a sophisticated mental approach.