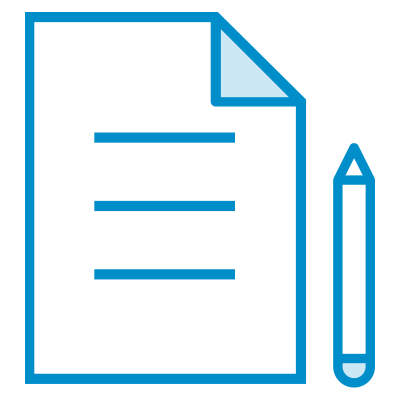 Equality and Diversity Strategy 2010-2013 was written in 2010 by the UK Sport, United Kingdom Governmental organization responsible for the development of sport in the UK established in 1997 as the UK Sports Council. The strategy was written in 2010 as a guide for the UK Sport staff, in order to increase representation and ensure discrimination-free environment, continued equality and sporting opportunity for minorities (UK Sport 2010). The strategy represented an effort to better understand and achieve equality outcomes by linking them to organization's core functions. The purpose of the strategy was to show what the UK Sport was doing as an employer in regard to fair treatment, respecting people's differences and providing equal chances for athletes and support staff (UK Sport 2010). The significance of such policy is that strategy allows the UK Sport to focus on disability, race and gender issues for prevention of discrimination as part of complying with equality duties of public sector organizations. The strategy was developed in response to the Equality Act 2010 and aimed at additional preventing broader range of unlawful discrimination based on age, marriage or civil partnership status, sexual orientation, sex, religion/beliefs, maternity and pregnancy and gender reassignment (UK Sport 2010).
Social Context
In 2006, Spracklen, Hylton, and Long drew attention to the need to manage and monitor equality and diversity in the UK Sport. Authors concluded that equality-aimed policies of that time were neither effective nor sufficient to achieve diversity and equality in the UK sports. In 2006, responsible governmental agencies, commissions and private foundations launched initiative to promote equality and human rights in the UK sports and physical activity (Sporting Equals 2006). In the following year of 2007, the United Nations (2007) set specific goals to enhance women participation and gender equality in sports. The Equality and Diversity Strategy was developed right after the UK Parliament signed the Equality Act 2010, which codified antidiscrimination policies into one law. The Act promotes equality of opportunities to everyone and giving every person a chance to achieve his/her goals free from discrimination and prejudice. Equality Act 2010 established nine protected characteristics. Therefore, the strategy was written in the context of championing human rights, diversity and equality as defining values of British society. Subsequently, discussed sports policy was developed in a social context of promotion and protection of human rights and equality on a state level (UK Sport 2010).
Goals, Intentions, and Outcomes of the Policy
The goal of the policy was to eliminate institutional and individual discrimination, comply with its legislative and statutory obligations, make equal treatment and equality a core issue in its activities and meet the needs of the UK Sport's staff and partners. Via the strategy, the UK Sport intended to foster good relations and advance opportunities and equality between people who do not share protected characteristics and those who do and eliminate unlawful victimization, harassment and discrimination and other conducts prohibited by the Act (UK Sport 2010). One anticipated outcome of the Strategy was a creation of the environment within the organization where investment decision-making would be free from discrimination. Other anticipated outcomes were increased employee satisfaction and conducting fair recruitment practices and attraction of candidates from widest possible pool in order to provide equal opportunities for all (UK Sport 2010). Interestingly, according to the strategy, public sector organizations are responsible for controlling that their partners uphold Equality Act's 2010 demands, as well. Thus, one of the desired outcomes of the strategy for the UK Sport funded partners is facilitating strategic relationships between the UK Sport and its partners through raising partners' understanding of the UK Sport's obligations to foster equality and motivating partners to play their role in achieving equality.
How the Issue of Equality Might Be Understood as Socially Constructed
Hylton (2008), argued that the UK sports are racially biased and that racial power should be challenged and reconstructed. According to Guess (2006), social construction of reality means that interacting individuals and groups create representations and concepts that eventually become translated into the social roles that people play in relations to others. Therefore, the issue of equality can be understood as socially constructed, since the issue of racial segregation and race-based inequality did not exist as a material fact of life on earth, but rather was created by human interactions and thoughts. There is no biological basis for claims that patterns of behavior and thoughts of people of different race or ethnicity should be categorized, classified or treated differently (Guess 2006). Therefore, biased practices and distorted perception toward particular races or ethnic minorities are socially constructed. In other words, society has given a meaning to segregation practices and policies by grouping people in accordance with biological features and privileging certain groups over others. Centuries of social processes that occurred as a result of segregation practices triggered deeply ingrained societal dynamics when societies used skin color as a symbol for distinguishing between higher/superior and lower races. Therefore, positive practices whereby new patterns and equality are encouraged and translated into equality-aimed social norm can develop over time into a new equality-based interaction. Subsequently, the UK Sport Equality and Diversity Strategy is an important document that supports, propagates and ensures racial and ethnic equality, as well as constructs new equality-based social and professional norms in the UK Sport relations.
Claims of the Strategy and Its Basis and Evidence
The Strategy claims to be an instrument that ensures fair treatment and equal chances while respecting people's differences. The document states the UK Sport's intentions to prevent any unfair treatment or discrimination, whether indirect or direct, unintentional or intentional, against its job applicants, partners, sports men and women, representatives and employees. Via the strategy, the UK Sport claims that sports that strive to invest into talent from different groups in society have higher chances or remaining competitive long-term as the population in the United Kingdom both ages and diversifies (UK Sport 2010). Aging and diversification of the UK population serves as the basis for the claim that traditional talent pool is diminishing. Therefore, sport industry has to take measures to address this problem and one of the measures is broadening the pool of current and future applicants by involving a greater number of representatives from ethnic minorities, races and genders that are not presented equally and proportionally in the UK sports industry.
Plagiarism-free guarantee
Confidentiality guarantee
Further Analysis of the Strategy
In 2006, the UK Sport developed Equalities Legislation: A Guidance for Governing Bodies of Sport. The legislation clearly explained legal requirements and duties for governing bodies of sport under following major standards of equality, such as age, belief, religion, sexual orientation, race, disability and gender (UK Sport 2006). However, the Strategy that was developed four years later identified three more components that should be paid attention to in regard to equality issues: marriage or civil partnership status, maternity, pregnancy and gender reassignment. Therefore, the Strategy included a broader range of protected characteristics. Equalities Legislation provided a solid basis for making further progress in achieving equality in the UK society and for Strategy development, as well. For example, the Equality Legislation provided definition of many terms used in the Strategy (discrimination, victimization, harassment and others) and explained each protected characteristic in details. Secondly, it established duties of public sector organizations (UK Sport 2006). Thirdly, the document may serve as a point of reference should anything in the Strategy need clarification or interpretation. Therefore, conclusion can be made that Equality and Diversity Strategy progressively expanded and built on the Equality Legislation concept of equality in a consistent and logical manner.
Author's Assessment and Recommendations of the UK Sport Equality and Diversity Strategy
Overall, the UK Sport Equality and Diversity Policy 2010-2013 seems to be a progressive document that facilitates positive sport-related dynamics in overcoming all known forms of discrimination, establishing patterns of equality and involving members of minorities in order to ensure sustainable and democratic development of the UK sports. Nevertheless, analysis of the Strategy leads to some valid arguments and reservations that call for attention in deciding the long term positive impact of the policy. The UK Sport identified some risks to the successful delivery of the strategy and mitigating actions to counter the risks, as well as assigned responsibilities and established accountability for strategy execution.
Recommendations
However, it seems that in identifying risks, the UK Sports focused solely on organizational aspects of executing the Strategy and mitigating the risks. The strategy does not include considerations or measures to handle personal issues and potential interpersonal conflicts that may arise within the UK Sport as a consequence of implementing the Strategy. Since upcoming changes may affect people's feelings, identity, bias and social interactions and trigger possible conflicts, assistance of professional psychologist or counseling specialist may be required. For example, tapping into the pool of minorities for human resources and adding more candidates for the jobs available will increase competition in regard to employment opportunities and might make whites feel insecure. White representatives might perceive members of minorities as a threat and resort to hostility towards latter. Such outcomes will be counterproductive and foster unfriendly feelings between majorities and the rest of the UK Sport staff. Therefore, employment and staff selection procedures should be transparent and fair in order to eliminate bias and possibilities of conflicts. Additionally, proactive psychological and counseling services should be available in order to minimize the negative impact of possible interpersonal conflicts, anger, hostility, disrespectful behavior, gossip, discrimination, victimization and harassment. Thus, devoting part of the Strategy to dealing with personal issues and conflicts in the UK Sport would be beneficial and better predict positive long-term outcomes of the Strategy.
Additionally, the Strategy presents no evidence of practical and/or scientifically proven benefits and effectiveness of attracting minorities to professional sports. The UK Sport has to proactively address biases about whites' superiority in athletic performance and benefits of having whites as a majority in sports. For example, Gladding's (2011) study of personal counseling in groups may serve as a basis for discriminative practices, since he stated that whites who understand their racial identity are more likely to have a positive influence on the performance of a group comprised of those who differ and are similar to them. Therefore, the UK Sport should employ existing evidence, research and practical examples that refute claims for discrimination in order to complement counseling efforts to diffuse any potentially conflicting issues that may occur as a result of the Strategy implementation.
How it Works
01.
Select the type of assignment
02.
Provide explicit guidelines
03.
Enjoy your free time while our professionals work on your project
04.
Get an original work
Conclusion
Analysis of the UK Sport Equality and Diversity Strategy shows that current document is an effective instrument for ensuring discrimination-free environment in the UK Sport. The strategy corresponds with current social trends for equality and facilitates creation of the environment where all the UK citizens will have equal rights in their access to sports and relevant funding. Considering that many inequality issues are socially constructed, the strategy may serve as an effective and progressive tool in constructing new tolerant behavioral models and practices. The strategy corresponds with other equality-aimed documents providing a solid foundation for new equality based organizational conduct. Therefore, properly implemented Strategy is likely to succeed. However, the document has weaknesses. Firstly, since the Strategy lacks evidence of the effectiveness and sustainability of proposed equality practices, the document would benefit from having practical, statistical and academic data about advantages and positive outcomes of attracting minorities to professional sports. Secondly, the success rate will depend on the document's ability to target and solve not just organizational issues, but personal and interpersonal conflicts, as well. Therefore, second recommendation can be made to incorporate into the Strategy features that will help deal with hostility and discrimination towards minorities among the majority of the UK Sport white staff members. Such features may take a form of proactive psychological assistance and counseling services that help diffuse tension and hostility within the UK Sport. Implementing two aforementioned recommendations would significantly improve the policy.