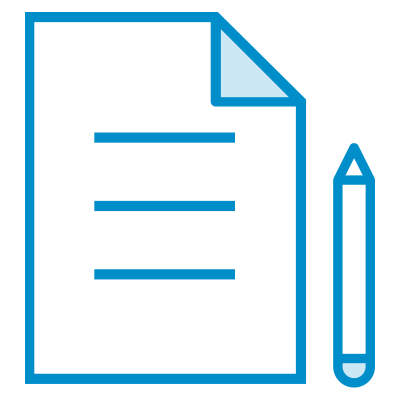 Apple and Google Company
Different companies can vary in their operations, level of demand for their products, and type of products they produce. This term paper provides an analysis of Apple and Google Company. Apple produces tangible goods such as phones, computers, and tablets, whereas Google produces services for its customers. Both companies have managed to position themselves successfully in the market and have remained competitive over the years.
Apple Company
Product Description and Usage
Apple Inc. is a US based company that sells consumer electronics, computers, and software and provides related services (Apple Store, 2015). Apple mainly produces electronic devices used for communication purposes. The main products of Apple Inc. are iMac, iPod, iPhone, and its latest advanced product, iPad. Most of the products such as iPhone and iPad are used for communication purposes (Doyle, 2006). IMacs are used for computing services while iPods are used as storage devices for video and audio files. Apple Company has been very successful in innovation and creation of new products. The companys reputation for high-quality products has helped it to win customer loyalty and trust. However, it has been facing competition from Samsung, HP, Dell and other software producers. Lately, Apple Inc. has changed its operations from an innovative computer producer to a completely electronic company (Apple Store, 2015).
Factors Affecting Demand
Factors that determine demand for Apple products are the price of substitute goods, advertising, future prospects on prices, an increase in the demand for paired products, and price. As the prices of substitutes of Apple go up, the demand for Apple products increases. For instance, when the prices for Samsung products increase, then the demand for Apple products increases. Advertising of Apple products also increases its demand. Consumers become aware of benefits of products, and thus demand rises. For example, the rise of OS X operating system increases the demand for Macintosh computers from Apple since there are no other computers that can use this system. The increase in products prices leads to a decrease in demand for products. For instance, if Apple increases prices of its product, then demand decreases.
Determinants of Supply
One of the factors affecting the supply of Apple products is the level of technology. When technology advances, then a company can produce more advanced goods at a cheaper cost, leading to an increase in supply. Supply of Apple products also increases with the rise in demand. If people require more iPhones or iPads, then the company supplies a greater amount of the product to the market (Doyle, 2006). Available Substitutes
Substitute products for Apple are electronic goods produced by other companies such as Samsung, HP, Dell, and Lenovo. These companies produce computers, tablets and phones that can be used as a substitute for Apple computers. Windows based computers are also substitutes for Mac computers manufactured by Apple (Doyle, 2006). Available Complements
We Offer
Original writing according to your instructions

Deadlines from 3 hours to 60 days

All disciplines covered

Confidentiality

24/7 Support
We Guarantee
Plagiarism-free papers

Timely delivery

Skilled writers with Master's/PhD degrees

Personal data security

Instant replies to all your questions
Complementary goods for Apple products are all software and operating systems associated with the products. For instance, Macintosh computers produced by Apple use OS X operating system. Other computers manufactured by Apple also require operating systems and applications from complimentary products.
Demand Elasticity
Demand for Apple products is elastic both in the long and over in the short run. A small change in the price of Apple products results in a big difference in products demanded. Consumers are rational and purchase substitute products when prices go up (Doyle, 2006).
Capital Intensive
Apple production process is more capital intensive than labor intensive. The company requires using a lot of capital in the purchase of accessories and software.
Technology Need
Technology is crucial for the development of Apple products. Every Apple product requires the use of technology in the production process. Apple also uses technology in research and innovation processes. The company needs technology to be able to upgrade its products and to remain competitive.
Market Structure
Apple Company operates under a monopolist competition market structure. Apple computers fall under monopolistic competition market structure because there are many companies producing computers such as Acer, Samsung, HP, Toshiba, and Dell. Every firm produces products that are differentiated from each other. Another feature that proves that Apple operates in a monopolistic competition market is limited information on both buyers and sellers in its market.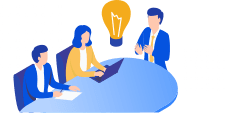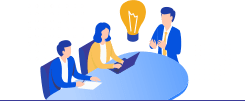 Exclusive savings! Save 25% on your ORDER
15% OFF your FIRST ORDER (with the code toppapers15) + 10% OFF every order by receiving 300 words/page instead of 275 words/page
Future Prospects
The future prospect for Apple products is improvement in quality of products production to the level of competition. Growth in demand will be attributed to the current upgrades in technological use and innovations in the company.
Google Company
Product Description and Usage
Google Inc. was founded in 1997 by two Ph.D. students at Stanford, namely Larry Page and Sergey Brin (Garoufallou, 2012). Google deals with the provision of Internet services worldwide. These are multinational services that include search engines and cloud computing services for Internet searchers worldwide (Arnold, 2014). The company provides such goods as search tools (Google Search, Google Alerts, Google Hotel Finder, and Google Finance). Google products are different for each market segment. Google has identified different types of consumers, and thus it has developed products that satisfy each category. For instance, it has developed products for students to enable them to their searches on the Internet (for instance, Google Scholar, Google Books, and Google Docs). Google has also developed products for middle-class people who look for entertainment. It has also developed products for businesses and enterprises that want to advertise their products.
Determinants of Demand
Unlike other products, such as Apple products, Google product demand is not driven by price. The effectiveness of its services determines it products demand. Customers check reliability of the products and their ability to meet their demand. The demand for Google products increases when they are efficient and provide an easy way of communication. Demand for Google products is highly affected by the Internet. Every product offered by Google requires the use of the Internet for a person to access it. It means that demand for Google products is low in places without sufficient Internet speed. The demand for Google products is usually low in remote areas without electricity and network.
Book The Best Top Expert at Top-papers.com
Your order will be assigned to the most experienced writer in the relevant discipline. The highly demanded expert, one of our top-10 writers with the highest rate among the customers
Hire a TOP Writer for

10.95 USD
The level of technology also determines the demand for Google products. The higher is the level of technology, the higher is the demand (Garoufallou, 2012). Usage of Google services is highly related to the availability of other complementary products such as smartphones, computers, and iPads. Such devices enable the users to access products, which leads to an increase in demand. If more people receive information technology education, then they can use these devices and access Google products. This nature of demand explains why the demand for Google products is higher in developed countries than in undeveloped ones. Demand is also determined by the availability of government subsidies in the ICT sector. If the government subsidizes the ICT sector, then technology improves and people become more educated in information technology. Determinants of Supply
The nature supply of Google products is unique. Like demand, supply is not affected by price. Supply is mainly based on government regulation and technology. Google faces significant challenges from formal institutions in its attempt to expand its market. There are circumstances in which the government censors Google searches, making it less effective in the supply of particular services. The Chinese government is one example, whereby the government forced the company to censor some of its searches. Google has also faced challenges with copyright issues. The company has been criticized for storing copies of web pages of third parties in their servers (Crowe & Al-Hamdani, 2013).
Google is subject to regulatory scrutiny from international regulatory authorities. It is also facing legal issues from the European Commission. Several other regulatory bodies are investigating Google practices in terms of competition, privacy, tax, consumer protection and commercial disputes (Crowe & Al-Hamdani, 2013). The company also receives regular lawsuits as a result of defective goods sold by advertisers through Google platform. Search lawsuits create uncertainty in the future performance of the business and reduce the supply of Google products.
Participate in our Affiliate Program and begin earning money!
Share our service with your friends and
get 10% from every order they place
Learn more
Supply of Google products is also affected by direct demand. For example, as the number of domains increases, the supply of Google products increases. When the demand for Google products increases, supply also grows. Internet activities also affect the supply of Google products directly. If Internet activities increase, supply goes up. The growth in production of complementary goods such as laptops, smartphones and tablets also increases the supply of Google products. Available Substitutes
There are various Google search engines that offer substitute goods for Google, for instance, Yahoo and MSN. However, there is no perfect substitute for Google. Yahoo, Bing, and MSN provide search and advertisement services, but their features and quality of products are totally different from those of Google. Since 2008 the Internet has become the main source of information for most people in the world. For people to acquire information from the web, they need to use a search engine. Therefore, the threat of substitution is low. Apart from searching for information, Google also organizes information in different ways. A substitute that can organize search information on the web has not been invented yet (Garoufallou, 2012).
Complements for the Products
Google has got many supplementary goods; almost every activity that occurs on the Internet supplements Google products. As people do their undertakings on the Internet, they are likely to see Google ads. Therefore, the main complement for Google is the Internet, ICT related devices, computer accessories, web browsers, and operating systems.

VIP services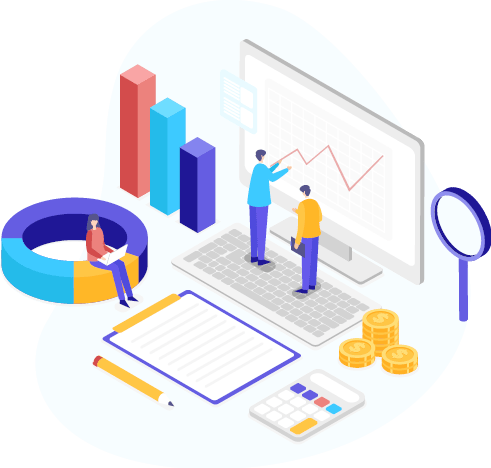 Demand Elasticity
Demand for Google products is inelastic in the short run. Google does not deal with perishable goods. Therefore, goods can be stored until they are demanded, making its demand inelastic in the short run. However, in the long run, all factors of production can change and increase the level of competition. Therefore, demand for Google products is elastic in the long run.
Capital Intensive
The firm is capital intensive due to investment in innovation and research and development. The company has also invested a lot in technological development and improvement of the current services.
Technology Need
Technology is paramount in the development of Google products. Google needs technology for their ads. They also need technology to upgrade its search engines. Technology dictates demand for the products in a particular region since Google products cannot be sold without the Internet, computers, smartphones, and other devices that use technology.
Market Structure
Google is inclined towards oligopoly market structure. One reason for this is that there are only a few firms that provide Internet searches. Secondly, its products are recognized as the best in search engine service.
new service!
Our Top RESUME WRITING SERVICE
will back up your efforts,
making your career growth a reality!
Future Prospects
The prospects for Google in the future are to have an ever-increasing demand due to globalization and current trends in technological development. It has invested highly in research and development, and with the advancement in technology, the demand for Google products is going to increase.
Conclusion
The analysis of Apple and Google Company shows growth expectations in both companies. The companies have different market structures that affect the type of demand for both companies. It is evident that technology is crucial for both companies as it is used in the upgrade of products and helps the companies to remain competitive in the market.