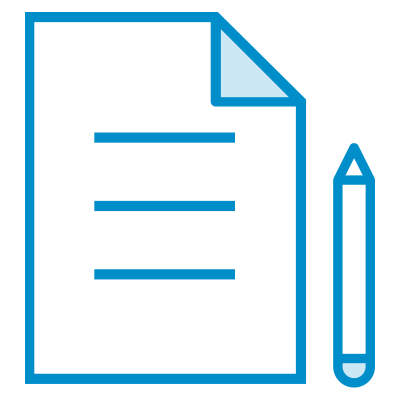 Main points on challenges faced in marketing.
Poor knowledge of the products being marketed.
Challenges of cultural diversity in marketing.
Poor infrastructure.
Lack of incentives to marketers.
Pricing policy of the company's products.
Poor methods of waste disposal methods by companies.
Inadequate advertising.
Challenges of international marketing.
High cost of advertising.
In view of the mentioned problems, these are the recommendations:
Extensive training concerning the products should be given to the marketers.
Employing persons with the same cultural background as your target market.
The industry should lobby the government to do infrastructural improvements where necessary.
The management should offer incentives to its employees to motivate them in their line of duty.
The management should revise pricing policies with the aim of winning customers.
Firms should ensure that they treat their wastes completely before releasing them into the environment, which will help to improve the company image.
The companies should do advertising to inform clients of existing or new products.
The company should consider marketing their products where there is favorable government red tape.
For many years, individuals and entities have used marketing as a tool to sell themselves to customers with the aim of increasing their sales volumes, as well as the market share.
Marketing refers to a practice used by individuals or entities to persuade new or existing clients to consume their products. Effective marketing has its fair share of challenges, which will be analyzed in this paper. The paper will also provide solutions to the said challenges based on the conducted research.
Challenges Faced in Effective Marketing
There are instances where marketers lack enough knowledge of the products they wish to sell to the customers. In such situations, should the customers request to know how the product is used or the benefits it bears, the marketers will be unable to offer satisfying responses to the customers (Shaw, 2000).
The challenge of cultural diversity also poses a problem to effective marketing. If the customers do not share a common language with the sellers of some given products, they might fail to use a product for lack of effective communication leading to failed marketing (Gordon, 1998).
Poor infrastructure that mainly is characterized by poor transport network, lack of internet connection, etc. makes it difficult to reach potential or existing clients. It becomes hard to get feedback from customers due to the lack of network masts, as well as to deliver goods closer to customers (Carson, Gilmore, & Gronhaug, 2001).
An incentive to marketers plays a substantial role in effective marketing. When marketers are not given incentives, they tend to be less motivated. When they lack motivation, they in turn fail in how they deal with customers. They will fail to give their all when relating with clients hence offering services that are below par (Richa, 2012).
Pricing of goods also plays a role in how effective marketing will be. If the goods are expensively priced, customers will seek to find similar cheaper or rather more affordable goods from other brands. It will be done to reduce spending on goods, which, they feel, are unreasonably priced. Factoring in the escalating cost of living, prices for less basic goods should be lower.
The quality of goods produced by an entity will contribute to how well customers will receive a product. If the goods are of poor quality, customers will naturally look for goods that give value for their money (Carson, Gilmore, & Gronhaug, 2001).
We Offer
Original writing according to your instructions

Deadlines from 3 hours to 60 days

All disciplines covered

Confidentiality

24/7 Support
We Guarantee
Plagiarism-free papers

Timely delivery

Skilled writers with Master's/PhD degrees

Personal data security

Instant replies to all your questions
Inadequate advertising also determines how good or how bad products will fair in the market. Where an entity fails to advertise its products, it fails to remind customers of an already existing product, as well as informing them of new goods that the company may have begun offering. Lack of advertising, therefore, denies an entity of revenues due to the lack of knowledge regarding their products (Gordon, 1998).
International markets pose a challenge whereby the government red tape in international markets is unfavorable to entities doing their marketing internationally. It makes marketing of products slower than expected and causes delays in customers' getting access to products (Zikmund, & Babin, 2012).
Conclusion
There are several challenges in the marketing field, but there are ways in which these challenges can be beaten. Therefore, the following points should keenly be taken into consideration in order to overcome the challenges that can be faced in this field.
The marketers themselves need to have proper knowledge of the product they wish to sell to the consumers so as to answer questions raised by clients satisfactorily.
Customers are resistant to use products that are culturally diverse from theirs. This fact is due to uncertainty of whether products from a different culture would serve them as products from their familiar culture.
Infrastructural barriers should be eliminated and this is where the government comes in handy. In order to support the business entities that are in the current market, such infrastructural structures as road networks and other telecommunication facilities should be put in place.
Employee satisfaction should be the key to any producer or supplier of goods since employees are in direct contact with the customers.
There are tendencies for people to purchase less expensive goods with the same values as those that are expensive. Pricing of goods should be considered important.
A company that considers environmental friendliness is respected by society hence disposal of wastes from such companies should be done carefully.
Campaigns should be carried out for goods that are new in the market for them to gain rapid penetration to the market.
Customers on international platforms are unaware that some products are delayed by their government red tape.
Recommendations
With regards to the challenges mentioned above, there are recommendations that can help to curb the menace posed by the challenges discussed in this paper. If most of them are acted upon, most of the problems will be solved. Therefore, extensive training concerning the products should be given to the marketers. It will come in handy when educating existing and/or new customers on how to use and operate products. Marketers with knowledge of same culture to manage the issue of cultural diversity should be employed. When a customer engages with someone from their cultural background, they feel thought of and understood. The industry should work with the government to improve infrastructure where necessary. Firms that would wish to offer their goods and services to areas with poor infrastructure, for example, lack of transport networks or telephone system, can lobby the government to improve on them to make such areas accessible even for marketing purposes.
The management should offer incentives to its employees to motivate them in their line of duty. Incentives offered may include bonuses to their staff, registering them to social amenities such as gyms, pools etc. This approach will give employees the morale to perform their duties well. The management should revise pricing methods with the aim of winning customers. Where products are unreasonably priced, the management should consider reducing its prices to get customers to buy their products. The management should improve on its image to attract and maintain customers.
Firms should ensure that they treat their waste completely before releasing it to the environment. It will change the attitude of consumers to their products from a negative one to a positive one. The company should do advertising to inform clients of existing or new products. Advertising has the effect of reminding clients of older products as well as new ones.