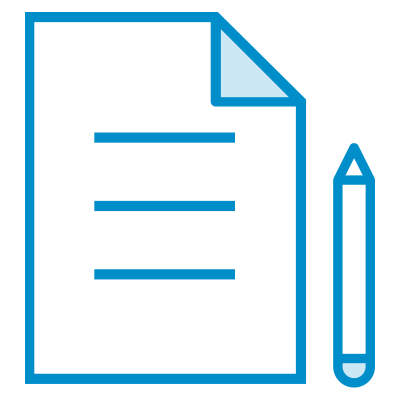 What does it mean to be a leader? Traditionally, being a good leader means having exceptional human qualities, deep understanding of what is power over other people as well as inner ability to transform beliefs of the team to come up with a favorable solution to problems in a variety of spheres (Clark 1997).
In my opinion, the most effective leadership model is transformational leadership. Coaching has to do a lot to help me improve my skills, learn to generate more energy, share it with people, and gain more knowledge that will put me a step closer to my goal of helping people. Personally, I strongly believe that there are no limits to my achievements, and I am grateful for the course of leadership that helps with this a lot. I know that practice makes people perfect. In my case, this is for good since I love what I am doing. I just need to be more concerned about people and improve my leadership skills in every aspect.
My personal vision is that a true leader has to combine whatever he/she has learned and experienced and continue to learn over the lifetime. One eastern saying says that a true leader is the one who can learn from students. True leader never stops doing what brings happiness to his life, especially if it is about helping other people achieve success and improve their performance and increase profitability in any working environment.
I consider "Path-Goal Theory" leadership model to be the most effective. So I will use it as an example. The overall idea of coaching is that once you are an effective leader and you have a qualified person willing to learn from you, you are to guide that person on the way to his success. You have to support him not only by answering his questions, but by asking him questions to let him find answers and thus help  him become better than others. The key fact here is to motivate his ambition on the road to even better performance and greater satisfaction after a good work. To illustrate, that is what you can use to manage your own ability as a coach to gain power and influence your followers using a series of coaching skills (Business Balls 2011).
In addition, there is a gap in Theory in Use as well as the Espoused Theory. This could be explained with a help of theory and practice, since there is a big difference between what it really means to be a leader in theory and in practice. In all, true leadership in theory does not always reflect actual real-life leadership practice, and that is very important to understand if you consider yourself a true leader (Doyle & Smith 2001).
First of all, your follower or a leader should think of setting up a goal which has to be achieved. Second, explain the difference between seeing and looking, you can look for a solution but might not see it. Third, listening is a very important aspect. You should engage his attention by showing your keen interest over the matter of the conversation and then challenge him for the best results of work. Fourth, empathizing – make him more enthusiastic about what you are talking. Let him know you are fully and totally with him. Fifth, questioning – asking right questions without answering them to make him decide what is best for him and how to manage it in a better way. Sixth, giving your feedback – there should always be an opinion opposite to yours, so let him share his experience with others and see what he gets in return. Finally, intuiting and checking – after the job is done, you need to examine it and let others do the same to give more alternatives to perfect the skills and vision. Understanding all of these aspects creates a good framework to motivate and coach an individual follower or a leader (Boje 2000).
Every single aspect of a goal matters despite the circumstances, and a leader is to choose a position of either directive, supportive, participative, or achievement-oriented leadership. The idea is to influence subordinates to increase both satisfaction and overall performance of a group with regards to both stressful and ambiguous working atmosphere and faced situations while working on a project (Ashraf 2011).
That depends mostly on operating environment that is specific to each and every workplace. The one who is a leader at heart should be wise enough to illustrate the understanding of both situational and behavioral leadership styles as this is what matters most once you need to make a decision. In all, depending on the perspective you observe in a company and the leadership model you choose, outcomes are different in various working conditions (Brown & Lent 2008).
In modern world, understanding of leadership has not been changed. It has improved with some more factors, such as attitude and responsibilities, along with the highly-professional qualities one should have to be considered a leader in a conventional society. This means that relationships in a life situation that are created between the leader and followers are based on ethics with high inspiration for respect, human qualities, and value of an identity for an organization (Dr. Moss 2009).
Leadership role is the core quality of every person within any organization or a company as it has a direct impact on employees and a project you lead with the philosophy to gently assess all sources available both to authorities and subordinates for life project. In case of a correctly chosen leadership model, a manager who is a true leader could thus generate new leaders for the public and make it so that the one is to become a valid asset for any organization (D'Arcy 1961).
In other words, leadership is not what you are, but what you do. It shows your charisma and ability to empower others by means to fulfill the stated goal and offer the best possible quality of performance. What every organization respects most is how you manage your role of being a leader in every possible situation (DuBrin 2012).
In order to understand cultural position in any environment, it is important to first understand the meaning of the cultural intelligence. In all, the understanding of culture is an innovative construct that clarifies individual differences of different cultures and analyzes the ability to adapt to new cultural settings. In addition, such an approach to cultural differences consequently draws attention to critical implications for international scholars in social, cross-cultural, and organizational psychology (Trompenaars 1993).
For example, it is a huge mistake to ask this person to work separately if one does not have such skills. This explains the fact of a different culture and individual aspects of different people. The conclusion would be not to judge a person until you have all information needed to make the right decision (Edwin 2006).
We can also define cultural intelligence as a self-reported instrument, which is a problem in relation to the fact of individual factors of each and every culture. A practical example on how this can go wrong would only be if there is a gap in understanding how this kind of tool can be used to increase both cultural and emotional intelligence for business setting. In other words, if you are not able to analyze and evaluate yourself, you will not be able to improve personally (Hofstede, Hofstede, & Pedersen, 2003).
Thus, my personal opinion and the analysis of this study is based on the efficiency and effectiveness that address both personal and professional qualities. It is vitally important to understand how can cultural intelligence be tested effectively in any social setting. Today, people have understood that globalization requires cultural intelligence to be effective and be able to easily adapt to different cultures. This means that cultural intelligence could be measured and at the same time evaluated to show the progress (Hofstede 2003).
When talking about leadership, it is very important to mention gender issue for the reason that people always think that female leaders are less likely to be successful in comparison to male leaders. Yet we should remember that we still have the same identity aspects that affect our lives and development of personal qualities as we are human beings in this world despite our sex. This means that we are to understand the importance of our gender and its impact on leadership along with its impact on our personal values that shape our identity (Greenberg, Bruess, & Conklin 2011).
We Offer
Original writing according to your instructions

Deadlines from 3 hours to 60 days

All disciplines covered

Confidentiality

24/7 Support
We Guarantee
Plagiarism-free papers

Timely delivery

Skilled writers with Master's/PhD degrees

Personal data security

Instant replies to all your questions
What most people do is that they deny the fact of not knowing themselves and what they want, which in turn results in despair and absence of self-fulfillment. The way to overcome the fact of making a mistake is to realize that you need to get to know yourself first. Another aspect is that in case of one-time failure people refuse to try again alleging that they cannot do it and will not be able to at all (Harari 2012).
Therefore, to overcome mistakes we have in life means to acknowledge what we wish to have and where we want to be in the future, and despite failures do something every day to make that happen. This definitely relates to both genders: male and female. This has a direct implication in relation to leadership setting. It does not really matter who you are, a male or a female, and the thing is what is inside you as a personality, including personal and professional qualities that are important to become a true leader both in business and life.
Now it is possible to get back to the question "what was the first principle you have learned about leadership?" and the answer is power over other people. Then what is the key aspect of it and what kind of behavior are you supposed to choose in order to influence your subordinates effectively? The answer is to build positive atmosphere, produce positive outcomes, and help others grow, and after you manage to do so, you will actually see what it means to choose a correct management approach and true leadership style. This is the time when you are to bring benefit to others and thus promote yourself as a leader (Hall 1992).
Servant leadership is a true case when it comes to asking a person to do what is needed by letting one realize that it is needed to be done for him, not for the manager. What is relevant is that if you listen to what the employee wants and give him what is required for you to do, the worker will do the best to show oneself. In case of emergency such an approach will deliver a lot more than simply telling what to do and repeating once an hour that it should be done today with showing no motivation and support from the perspective of a leader (James & Posner 2007).
People react differently based on how you approach them, and, therefore, the ability of a leader to change management and leadership style once started is of key importance in dealing with other people, especially if you are working together on a project. The reasoning here depends on the answer to a specific question: whether it is possible to use one style and lead people in the same way despite the circumstances (Leadership 2012).
Communicating effectively is what builds your character as a leader, and what you need to do is to involve people to work together as a team rather than perform individually. The reason for it is simple: if you explain that positive effect could be reached in such a way that will encouragingly affect all team members and then that would empower to work together by means to reach a mutual benefit and thus deliver the best result. This is what you long for and this is what you get  if you act accurately on all levels of interaction.
How it Works
01.
Select the type of assignment
02.
Provide explicit guidelines
03.
Enjoy your free time while our professionals work on your project
04.
Get an original work
In all, my vision of leadership is compounded out of the stems about the principles for guiding and / or leading people. Therefore, what I consider of the most importance is that every person should have an individual style of leadership. My leadership model is based on the clear thinking as well as the vision on the road to potential success.
The next is about the mind and confidence; in order to lead people, the leader should have a clear mind not only in those situations when everything is fine and there is no need to worry about anything but when there is a stressful situation and when there is a need to think critically without losing the effectiveness of the results.
At the same time, a true leader should have the clear understanding about the morality and do not be blind in terms of courage, especially in the situation it is needed to be revealed. In addition, the moral courage is not possible to be shown in action without the ability to control oneself, the temper and emotions as well as the feelings that might prevent the person to think in all the dimensions.
Next is the visionary leadership, which means that in case a leader needs to invent something, one should be able to see it in action before it is even in the project. In case a leader has the ability to do that, then any project would be managed easily and at the same time professionally from all the perspectives.
Finally, the person could not be called a true leader if one does not have the power over other people. In other words, the ability to manage people is one of the main principles in the leadership role, which means that not the leader performs the work but the team and the leader controls the process and guides it in the required direction.