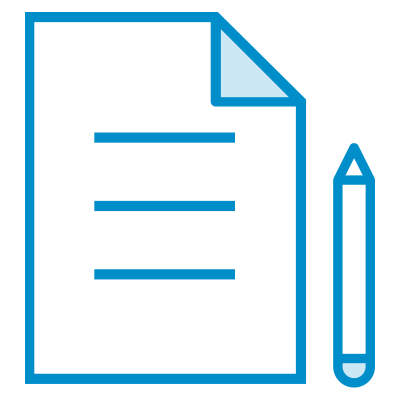 The website shows the relationship of federal laws and employee benefit and its regulations. In addition, it also provides information on how employees can use information found in the website to ensure their benefit rights are protected.
There has been a growing use of websites by departments in the United States to provide information to those concerned. The use of websites is an easy, fast and cheap way to provide information. Traditional means of communicating information to the masses either took too much time or failed in delivering information to the concerned. For this reason, the use of websites has been embraced by numerous departments.
Major features of the website
The United States Department of Labor's (DOL) website contains many features, which deal mainly with employee benefits and health plans. Three of the major features of the Department of Labor's website are COBRA Continuation, Compliance Assistance and Employee Retirement Security Act (ERSA), wage subtopics. The wages subtopics lists narrow the area of browsing needed helping employees find information faster. The information found in this feature enables the employer and employees to understand qualifications needed for benefit programs. The feature contains the overtime pay and minimum wage standard, which was enacted in 1938, the Fair Labor Standards Act. It stipulates standards for youth labor, minimum age, overtime pay and record keeping. The Fair Labor Standards Act covers both part time and full time workers. It also covers workers in private organizations and those in local federal and state governments. The law may relate to an individual due to the work an individual does or as a result of the organization you work for, enterprise coverage (Roseburg, 2013).
Minimum wage: The national minimum wage is $7.25 an hour, as was declared by the U.S. congress in July, 24, 2009. In some states a minimum wage of their own has been set but the employers require the wage to pay that is the highest one between the state and federal minimum law wage.
Overtime pay: employees who work more than 40 hours need to be given overtime pay. The workers are paid at a rate of a minimum time and half of their normal rate.
The second major feature of the DOL website is frequently asked questions of the Consolidated Omnibus Budget Reconciliation Act (COBRA). The site contains questions and answers on how employees can use the website to keep an eye on their health benefits. Employees and employers can also ask questions concerning the employees benefits. The feature gives both employers and employees an improved understanding of the employees' benefits program. In 1985 in addition to COBRA was developed COBRA Continuation Coverage. It refers to the continuation requirements for health plans belonging to groups. There are proposed regulations published in the federal register on January 7, 1998, which deduce the COBRA continuation coverage requirements (Casil, 2006). Workers have a choice to make between continuing with their group health plan after losing health benefits for a limited amount of time in some circumstances e.g. transition between jobs, reduced working hours, involuntary or voluntary loss of job, divorce, and death among other life events. It may be necessary for qualified people to pay the whole premium for cover until 102% of the fee to the plan (Rosenburg, 2013).
The third feature is Compliance Assistance Tools' link. They provide guidance and regulation information, which is valuable and also provides quick links to the frequently used material and have updated information. Technical guides and compliance tool links are of great assistance used in employee benefits monitoring. Employee Retirement Income Security Act of 1974 (ERISA) is one of the features of compliance tool link. ERISA stipulates the minimum private industry's health benefit plans and the lowest standards for retirement requirements. It covers health, retirement, disability and other wellbeing benefit plans, such as life and apprenticeship strategies (Calvasina, 2011). The law does not require that employers make plans but it requires them to meet a certain code of conduct. It protects plan funds and ensures that people who have been qualified to receive benefits do so. It also contains a provision for disclosure to participants and where one can report to the government (Department of Labor, 2013).
How to use the website to confirm that employee benefits comply with all federal law
Firstly, the employee can use employment law assistance, which shows selected laws and regulations of the department of labor that show the compliance risk. Some major laws include:
The law on occupational health and safety, which is under the Occupational Safety and Health (OSH) Act. The act is reinforced by the Occupational Safety and Health Administration (OSHA). OSHA regulates health and safety conditions of employees in most private industries. The laws also cover employers from the public sector.
Office of Workers' Compensation Programs (OWCP). It covers occupational disease or work related injury. The OWCP offers compensation programs for employees who experience injuries and occupational diseases, which include: rehabilitation programs, medical treatment and wage replacement benefits.
Employee Retirement Income Security Act (ERISA). It regulates welfare benefit strategies and pension schemes offered by employers. Employee Benefits Security Administration (EBSA) administers title 1 of ERISA. It imposes an extensive range of disclosure, fiduciary and requirements of those reporting on welfare benefit plans and fiduciaries of pension.
Labor-Management Reporting and Disclosure Act (LMRDA). It is also identified as the Landrum-Griffin Act (Calvasina, 2011). It was enacted in 1959 and deals with association of the union and its members.
Family and Medical Leave Act (FMLA). Under this act, employers with 50 or more employees are required to give up to 12 weeks of unpaid leave for employees who qualify in circumstances, such as adoption and birth of a child, employee illness or illness of a child, spouse or parents. The leave also includes job security at the time the employee is on leave (Calvasina, 2011).
Secondly, an employee can use the compliance assistance website. This website contains an outline of the rules and regulations of employee benefits. The compliance assistance provides information on how to comply with the department of labor's federal employment laws to American jobseekers, employers, employees, retirees, and workers. The information is important as it assists the department to safeguard health benefits, employment rights, retirement security, wages, health and safety of the country's workforce.
We Offer
Original writing according to your instructions

Deadlines from 3 hours to 60 days

All disciplines covered

Confidentiality

24/7 Support
We Guarantee
Plagiarism-free papers

Timely delivery

Skilled writers with Master's/PhD degrees

Personal data security

Instant replies to all your questions
Thirdly, there is the rule making and regulation site. Rule-making refers to the creation, modification, and deletion of rules in the Code of Federal Regulations (CFR) (Casil, 2006). The rules define the agency's organization, prescribe, implement and explain the policy and describe an organization's practical requirement. The Department of Labor's website provides information and updates on the rule-making activities. Below is some information provided by the site:
The process of complying with executive order and regulatory flexibility act. The process assists agencies to comply with the Regulatory Flexibility Act by giving them an understanding of the act and informing them how to meet the requirements (Department of Labor, 2013).
Code of Federal Regulations (CFR). It contains all the regulations of the Department of Labor.
Employment Law Guide. It assists an employee to determine what requirements relate to a worker or their business (DOL, 2013).
How employees can use the website to ensure their benefits rights are protected
The employees can consult the principal statutes of DOL's (Danolf, 2013). The principal statutes are relevant to job seekers, workers, employees, businesses, grantees, and contractors. They familiarize the employee with the labor laws despite not giving the full descriptions. For full descriptions the employee can consult the regulations and statutes him/herself. The other way is by using an audience shortcut. The audience shortcut is for use by employees. It provides a short way of getting the services and information of the department of labor. The site can also be used by other audience groups, such as employers, retirees, job seekers, labor unions, workers, and government (Department of Labor, 2013). Employees will be able to get information related to them, such as:
Workplace health and safety
Work hours and wages
Retirement and health benefits
Disability resources
Job and preparation information
Lay off resources
Entrepreneurship and self-employment.
Lastly, employees can use the Employment Law Guide. It explains the regulations and statutes that affect workers and businesses when administered by the Department of Labor. The Guide provides practical information on safety and health, wage, nondiscrimination policies and benefits for businesses (Department of Labor, 2013).
Website Outline
Below is a simple outline of the website that will assist people orienting them to the website to get information in faster and more efficient way. The site allows one to find information by topic on various issues concerning the Department of Labor.
By topic
Disability Resources
Employee Rights, Americans with Disabilities Act, Job Accommodations
Employment Law Assistance
Family and Medical Leave Act (FMLA), Employment Law Guide
Statistics
Participant Rights, Wages, Compliance Assistance, Inflation, Employment & Unemployment, Health Benefits Education, Earnings & Benefits.
How it Works
01.
Select the type of assignment
02.
Provide explicit guidelines
03.
Enjoy your free time while our professionals work on your project
04.
Get an original work
By Audience
The site has information arranged for the requirements of different audiences. The audiences include job seekers, government, workers, labor unions, and employers. It provides additional information on
Federal Contract Compliance
Disability Resources
Employer Assistance
Grants & Contracts
Veterans' Employment & Training
Retirement & Health Benefits
Workers' Compensation
Wages & Work Hours
Workplace Safety & Health.
By Location
The site acts as a guide to the regional and local Department of Labor's services and programs. It specifies information centered on the following:
A specific state of the Department of Labor
Occupational Safety & Health Administration (OSHA) Regional & Area Offices
Minimum wage in a specific state
Employee Benefits Security Administration (EBSA) Regional Offices
Office of Federal Contract Compliance Programs (OFCCP) Nationwide Office Directory
Veterans' Employment & Training Service (VETS) Staff Directory
Office of Labor-Management Standards (OLMS)
Office of Workers' Compensation Programs (OWCP) Directory
By Email Updates
The Department of Labor offers a free electronic service, which enables those who have subscribed to get information on their interests. Individuals who have subscribed get updates periodically and do not have to go back to the site to look for information (Department of Labor, 2013).
Conclusion
The Department of Labor's website is of great use to the masses of the U.S. It involves almost the whole population since people have to work for a living. The website is one among many other departmental websites in the country. The growth of online communications has made things much easier and departments have embraced the idea since it is an easy way to reach out and inform their customers. Departments that are yet to establish online websites, if any, should do so as it will make their work much easier.