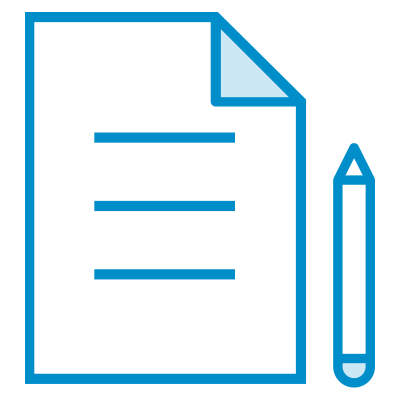 In today's world, there are different views and approaches to the issue of early childhood education. The term early education is considered to be education of children from birth to 6 years old. Some scientists believe that it is better for a child to start learning starting from birth, because it is too late to start education after the child is 3 years old. This study has its benefits and drawbacks, as well.
However, other famous scientists believe that parents should not educate their children from the early childhood, because it is much more important to give a child a chance to develop on his/her own, allowing the child to have a happy carefree childhood. This idea also has the right to exist, but its pedagogical methods do not take into account the burden that children have to meet in modern schools, especially if they are used to "carefree childhood".
There is no doubt that parents want the best for their child. They want their kid grow up in a smart, beautiful and wealthy family. They can present all these in a form of inheritance, shares, business and other things. However, it makes more sense to teach the child to get the desired things on his/her own.
Forcing the pace of child education is due to peculiarities of the modern society and the nature of educational attitudes of parents. Due to the ever increasing demand for quality education, parents fear that their child will be unsuccessful, and therefore they emphasize the importance of cognitive development of a child and try to prepare their child for school as soon as possible. In response to the fact mentioned above, the practice of early education is spreading widely. There are a large number of benefits and early development centers, which start training of children aged 10 months and older.
At the early stages of development, a child goes through a critical period of development and, that is why, early education can have beneficial and long-lasting effects. Even from early childhood, the child has individual ratio of overall intelligence and special mental abilities. This ratio is characterized by originality of mind and can have prime importance for the further development of the baby. Formation of intelligence and mental abilities with the help of various educational methods is very useful for further development of the child.
Intellectual originality is very noticeable in preschool children who are at the same high level of development: some children are able to reason well, others show ingenuity in practical matters; some children like working with a computer, others like to care for plants or birds; some children are able to detect errors and inaccuracies easily, while others are able to design something new. In this case, a child can simultaneously have many mental qualities, because each has its own manifestations of intellectual abilities. Children that differ in their intellectual abilities already in early childhood can be divided into some groups: "mathematics", "biologists", "writers", although, as a rule, interests of children at this age are versatile and can change rapidly.
Another benefit of early childhood education is the fact that up to 3 years children can absorb a large amount of knowledge. During this period, children can develop in the following areas:
The development of speech, increasing of vocabulary.
Understanding of such notions as "color" and "shape".
Orientation in space, exploring the world around.
Physical education, the development of coordination.
The development of emotion, rhythm and musical ear.
Learning of the dance moves.
The opportunity to educate a child starting from his/her birth is very useful, because it will provide him/her with much easier adoption during the next stage of the training, further education in high school and eventually future life. According to Connecticut Early Childhood Alliance: "Chicago children who did not attend early childhood education programs were 70% more likely to be arrested for violent crime by age 18 than their peer who had attended.
North Carolina children who attended early childhood programs were less likely to become teen parents than their peers who did not attend (26% vs. 45%)."
Children's brain is extremely flexible. If parents begin to teach their child to read, count, play logic games from the very first months of his/her life, not paying enough attention to the child`s emotional development, the left hemisphere begins to develop rapidly thus suppressing the normal development of the right hemisphere. As a result, the baby really starts to read and write, plays the violin much earlier than his/her peers. The child has a solid foundation for his/her age erudition. "Robust evidence suggests that a year or two of center-based ECE for three- and four-year-olds, provided in a developmentally appropriate program, will improve children's early language, literacy, and mathematics skills when measured at the end of the program or soon after. These findings have been replicated across dozens of rigorous studies of early education programs, including small demonstration programs and evaluations of large public programs such as Head Start and some state Pre-K programs." (Yoshikawa (20013), p.4)
Plagiarism-free guarantee
Confidentiality guarantee
Early child education plays a huge role in studying foreign languages. Today, there are three approaches to teaching children foreign languages:
"Never too late" – educating children who are 7-9 years old. Some educators and parents believe that "filling the brain with foreign words" – is nothing but mockery and childhood deprivation.
The next approach is called "all in good time". It relates to children who are 3-6 years old. There is a common viewpoint that before studying a foreign language, a child should learn his/her native one.
The last and the most effective approach to studying foreign languages is "the sooner – the better". It relates to children who are 1-2 years old. The significance of studying a foreign language in this period is to instill "the sense of language" in a child. The child at this age tries to listen, remember and repeat. Having learned to hear foreign words, the kid eventually learns to pronounce them correctly.
The most important point is the fact that a child should be ready for mastering a foreign language, namely, he/she must understand the speech addressed to him/her, make up sentences correctly, have a good vocabulary, correct pronunciation of sounds and use most of the parts of speech in a conversation. It is also necessary to avoid language loads for children who are prone to neurosis and children whose thinking is not appropriate for their age. Speech therapy problems in children are also contraindicated for early studying of foreign languages.
It is known that the abilities of young children in studying a foreign language are truly unique. A child can learn to speak a foreign language in a few months while an adult cannot learn it during several years. According to Knowledge Universe: "Children who are secure in their environment and with the people around them are more likely to engage in frequent, age-appropriate conversations. These daily interactions lead to more advanced language skills by promoting vocabulary development and conversational skills. Through activities such as daily group discussions, finger-plays, songs, and read-alouds, children develop the fundamental language skills they will continue to build on throughout their lifetimes."
Thus, early foreign language learning has a number of obvious advantages. At first, it allows a child to understand grammar of the native language. Therefore, the earlier a child begins to learn a second language, the easier he or she will master his/her mother tongue. Due to early foreign language learning, all aspects of a child's native language and hearing are improving, which provides him/her with wider vocabulary. It also leads to the development of dialogues and monologues of the child.
Early foreign language learning also contributes to the development of emotional and willing qualities of children. That is why, the development of creative abilities of children, their imagination and emotional responsiveness to speaking another language occurs.
Early child education can be very useful, if it means the formation of a child's ability to think independently, and harmonious development of intellectual, creative and physical abilities of the child. Early education can greatly benefit children if it does not interfere with the formation of their moral values, does not destroy children`s emotional world, does not make the fleeting moments in preschool dull rote learning or preparation for endless competitions, if the "result" is not mythical, unattainable in reality, and if children are made enjoy learning about the world. According to NEA: "One well-known study, the High Scope Perry Preschool Study, found that individuals who were enrolled in a quality preschool program ultimately earned up to $2,000 more per month than those who were not. Young people who were in preschool programs are more likely to graduate from high school, to own homes, and have longer marriages."
The problem of early child education is one of the most pressing in preschool didactics, because the effectiveness of education largely depends on its semantic content. The semantic content of child education must meet some principles.
Principle of contact of skills and knowledge with life
It provides children with a possibility to explore the environment, knowledge and its possible use. According to this principle, children should not only be provided with knowledge but also they should form the cognitive skills required for self- exploration of reality.
Principle of scientific knowledge
According to this principle, children should master precisely defined positions, as it will help them open the reality as it is. Reliability of facts and events of education should be combined with the opening of their relationship and development. Herewith, theoretical knowledge should be taken into account, as it is the basis of the formation of abstractions, generalizations and deductions. This principle is expressed in the choice of a content of a fact which reveals its essence, based on the concept of it.
Principle of systematic knowledge
It determines the structure of knowledge that children have to master. Systematic knowledge provides children with knowledge of efficacy, suitability for efficient use in cognitive activity and in solving practical problems. Only the intelligent system that comes from the nature of objects gives the complete control over knowledge. An important part of the implementation of this principle is to systematize knowledge – association, grouping of objects and phenomena according to their characteristics or essential features. Children of junior pre-school age, group subjects by color, size; later more general concepts such as "fruits and vegetables", "domestic and wild animals" and others are used. However, the principle of systematic knowledge is not limited to systematization.
It is important to differentiate the central issue and regulate others around it in each learning material. Creation of the hierarchical knowledge-based systems may include the following steps:
Choice of central events in a particular area of reality and concept, revealing its essence.
Choice of the central components of the concept that is the basis of building systems of knowledge.
Gradual disclosure of the nature of the object. This system reveals the richness of the object and cause-and-effect relationships as the most important in clarifying its essence.
Principle of educative and developmental orientation of knowledge
It provides the inclusion of knowledge in the program that would form the conscious attitude to reality, since subject knowledge has educational and developing impacts.
Responsible attitude to reality is formed only a person understands the nature of facts and phenomena. Therefore, while learning any material, it is necessary to find opportunities to nurture a meaningful attitude of children to objects and phenomena, choosing those things, which are of interest to children and may have an educational effect. For example, talking about jobs of adults, it is important to stress their significance to people. Fundamental knowledge enriches a learning process.
How it Works
01.
Select the type of assignment
02.
Provide explicit guidelines
03.
Enjoy your free time while our professionals work on your project
04.
Get an original work
Principle of availability of knowledge
It requires inclusion of such knowledge and skills in the program that take into account cognitive abilities of children. The availability of knowledge does not mean that education will be easy, but it describes the extent of feasible difficulty – the extent of the gap between a child's readiness to learn and new knowledge requirements. New content must be associated with the acquired knowledge of a child and his/her personal experience. Therefore, knowledge must be complicated in accordance with the increased cognitive abilities of children. A prerequisite for this is the formation and development of cognitive interests of preschool children.
Education of preschoolers is encyclopedic in its content, namely, the application of knowledge is focused on a wide scope of objects and phenomena. This is required by the social development of a child, as he or she, integrating into the social environment, must orientate and act. Therefore, the content of the program covers knowledge and skills regarding different areas (about a person, objects of animate and inanimate nature, literature, visual arts, music and counting); human activities (work, speech, visual and musical performance, structural, cognitive and motor functions), the rules of conduct and so on. Differentiation of various spheres of reality in the content of preschoolers is needed to prepare them for the subject education in school.
In training and education programs of preschool children, knowledge and skills are grouped in the following sections: animate and inanimate nature; knowledge of the inner world; social science knowledge; mathematical knowledge; artistic ability; knowledge and skills in regard to speech activity; ethical knowledge and skills; ability to perform training activities. Each section contains facts, objects, events that are the basis for the creation of knowledge in early childhood and later. Applications are made on the basis of concentricity, whereby knowledge of a child about an object or phenomenon is expanded, deepened, refined, systematized and generalized.
Success of education depends on the content of teaching material, teaching leadership, personal traits and level of children`s development.
In the process of education, which is a leading factor of cognitive development, children acquire such essential components of learning activities as ability to understand learning objectives, plan their activities, plan and act in accordance with the recommendations of adults, capacity for self-control and self-esteem. As a result, arbitrariness of mental processes is formed and organization and responsibility are brought up in children.
Current content of child education should be multi-component, include a system of knowledge (ideas, concepts, facts, relationships, dependencies) about nature, man, society, technology, etc.; a system of common ways of training activities; experience of individual creativity; emotional experience, moral and aesthetic attitude of people to reality; ability to use the value system of the society.
Preschool pedagogy considers education as a dual process of interaction between teachers and children, aimed at acquiring knowledge and skills by children, and their development as individuals. Education is a particularly powerful source of intellectual development, if an educator gives a child an opportunity for self- searching.
Family plays a significant role in the successful education of children. Parents should be well informed about the features of preschool training, participate in enrichment of children`s knowledge, and organize their learning activities at home. It is advisable to inform parents about the academic progress of their child, and ask them to fulfill a simple task of preparing children for classes.
In early education, it is very important not to overreact and parents should consider situations when education will be only useful for their child. Education should be appropriate to the age of a child. First of all, it is necessary to say that education is different, and parents use different approaches. For example, a child who is one month old needs parents' touches and hugs. This will be a kind of training for the baby. A three year old baby should already have basic communication skills. Education of kids, of course, does not imply long lessons and sitting at a desk all the time. Children master and store information, when lessons are conducted in the form of games. Of course, parents should certainly educate their child, but it is important to understand that they need to educate a three years old baby, but not a five years old one. In this case, early education will be only beneficial. Early education should be joyful not only for parents, but also for the child, so the parents should choose lessons that the kid likes. If something does not work, then it is necessary to leave it for later. Besides parents who educate their child from the early period, may face a problem when the kid is smarter than his/her peers. It becomes uninteresting for the child to study the same things, he/she has already mastered. Very often parents and children miss the point when classmates went on; as a result, the children begin to study worse than their peers. Unlikely in this case, early child education is beneficial. Thus, if parents decided to educate their child, they should remember also about a sense of proportion. It is important that parents do not think about how to show off the achievements of their baby, but think about what their child will do with all his/her knowledge. It is therefore necessary to give more attention not only to the development of intelligence, but also pay special attention to physical and emotional development, so that education will affect the child only in a positive way.
Analyzing all the observations made above and the sources used, it is obvious that hypothesis about the beneficial effect of early child education is tested. The early education will be only useful for children if educators and parents follow the points discussed in the paper, take into consideration children`s age and the proper methods and principles of early education.