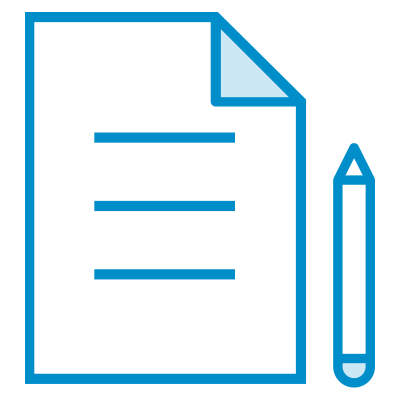 The world has changed technologically with a number of benefits in almost every sector. Technology is part and parcel of daily lives of all people. Basic things like shopping and travelling are always made online. This has been of great help to most businesses and the societies, as well. This paper discusses the major advantages of technology to the society in various sectors including education, healthcare and communication.
Technology in Education Sector
Initially, education used to be very manual. People used to read information from books that were not up to date. With the technological advancements in this sector, everything has changed. Introduction of internet has made it easier for research to be done. The internet is used as a source of information that can be accessed from any part all over the world. When this information is harnessed into practice, many inventions can be made from such research studies. The results of such research works are shared in different parts of the world. Scholars can post their articles and journals online for people to criticize and review (Frenkel, 48). Although there are some limitations of this benefit such as plagiarism, but when examined deeply, the benefits outweigh the limitations. Research is the mother of invention in the new. The number of students participating in research studies has been increasing for the past few years because of internet use. New inventions have been made from such studies and are used to make the lives of people simpler and easier. When researchers share information, it is easier for them to realize the gaps that have been left by their colleagues; therefore, they come up with new research.
Because of the internet, some people saw the benefits of developing online school programs for people who may not get time to interact physically with teachers. In this case, interested learners can interact with the professors easily without any issue. People can easily learn from the comfort of their bedrooms or offices. A student can find out more details on any subject of his or her own interest. For instance, if an individual has an interest in economics and he or she is enrolled to take a course in management, he or she can still learn from his own research (Richerson 97). There are forums that are charging for their services while others are free of charge. As long as a student has signed up for a program online, he or she will always get replies for his or her problems. Getting help from the internet is usually easier faster. There is usually cooperation amongst the internet users and that makes it easier to find solutions to problems. Website users post their questions online and get responses from different parts of the world. The live connectivity between people from various geographical regions is also a merit. Students, teachers and other professionals in the education industry are able to interact lively.
Availing computers in the classrooms has been a major boost in the education system. The use of gadgets such as tablets and laptops has increased the levels of interactions in the learning process. The learners have the opportunity to read the topics prior to the lessons. In this way, the process of learning is made to be very interactive. Traditionally, students were meant to struggle through their studies because the textbooks that were their main sources of reference were not sufficient. Most of them had to share the textbook (Social Media). Such interactions make learning faster and simpler as everyone is giving contributions during class time. The teachers are also enjoying this mode of teaching. The use of technology in the education system has led to creating of new programs in institutions of higher learning. In this case, students may now pursue several courses of their own choices. Individuals who have received new knowledge can share it back in his or her community to change the lives of people in such settings.
The internet use has promoted personalized learning amongst the students. It is crucial to appreciate that people have different levels of understanding. With the internet, everyone can learn at his or her own pace. The students become very responsible for their own academic work. Personalized learning encourages independent work among the learners as they discover their own styles of learning.
Although the technological transformations in the education systems are still at their early phases, their positive impacts have been realized by the stakeholders. In this case, the learning process is becoming dependent on the internet. This implies that people will start to rely on technology to educate themselves in the future.
Technology in Healthcare Sector
No one would deny that the healthcare system has greatly benefitted from technology in many ways. With the improved technology, in this sector, there is efficiency in the record keeping in health facilities. The introduction of electronic health records has made it easier to keep the patients' records for future references. In any enterprise, the records are very essential in management process. It promotes communication between various departments in the hospital. For example, if a patient is being discharged, there is no need for the cashier to go through paper works calculating the amount of money that a patient should pay for the services. The accountant will just click the name of the patient and get all the services and the charges that are supposed to be billed. This makes the work easier and faster. Apart from assisting in billing patients, it is a very powerful way of retrieving information when a patient is readmitted. The doctor finds it simple to find out the mode of treatment that the patient was given during the previous admission. The electronic medical records reduce chances of human error. In case someone is interested in carrying out research in such a facility, he will not have to go around looking for patient information (Fredrick). As long as he or she can access the health information system, all the details will be availed to him just in seconds. The records can still be forwarded to other people who are interested in doing research. It also becomes easier for the storekeeper to know the drugs that have been used and are on higher demand in that health center. The smaller healthcare facilities are able to link well with referral and national centers with lots of ease. Although maintaining the systems may not be easy, such advancements have been found to be of great benefits to this industry.
Another benefit of computer use in the healthcare system is the accuracy and precision. The process of calculation is not an easy task when it is done manually. The invention of software programs such as Microsoft excel, the work of calculation has been simplified. As long as the data is keyed in correctly, the machines will come up with the accurate figures. The process of handling cash can be very tricky if the accountant does value accuracy. The clients may either be overcharged or undercharged. Such mistakes can result into a total loss and collapse of such an enterprise.
The main objective of any healthcare facility is to ensure that clients receive quality healthcare services so that they recover. In this case, they have to diagnose, treat and prevent other conditions from occurring. The use of computers in healthcare has enhanced treatment and rapid diagnoses (Fredrick). Diagnostic imaging has taken the center stage in the determination of any disease. The use of ultrasonography, MRI and CT scans has become the order of the day in most hospital. The medical imaging technologies have changed the way patients are managed in various settings. They are used to identify specific pathology affecting varieties of systems of the patient. The mode of treatment will depend on the diagnosis that is made. There are also other computer systems that are used in monitoring the heart conditions. These include electrocardiography and echocardiographies have been used for the past several years to determine heart diseases. If these diagnostic modalities are put into use by the right professionals, patients usually get help and recover from their diseases. The major stakeholders in the healthcare system can testify the benefits that have been brought about by such machines.
Moreover, treatments have been designed using computer systems. The invention of prosthetic limbs was based on the use of computers that were used to measure the normal movement of humans. These computers analyzed larger sample sizes of data that enabled the researchers to draw conclusions. Patients who have undergone amputation can buy these prosthetics and use them comfortably without any problem. Without computers, this would have been a very difficult task. There are some special programs that have been invented to help in the medical systems. These programs have capabilities of integrating and creating medical databases. From this data, many systems have been created to enable doctors identify specific bacteria causing different infections and how to handle them appropriately. The doctors can then use such knowledge to choose the best antibiotics and their dosages to treat such infections. The doctors are able to use the internet to carry out research and discover various ways of dealing with some diseases that affect their clients. The internet enables doctors to have forums for sharing knowledge and information about their practice. By sharing their experiences through such avenues, it becomes possible for them to realize their skills and opportunities.
Communication has also been transformed with the idea of technology. In the old days, people used to manually write letters and send to recipients in other areas. These letters could take many months or years before they are received. In this case, emergency situations could not be communicated efficiently from one place to another. This slowly changed to telephone booths that were not private. There were some areas that were not part of such communication systems. Because of technology, mobile phones were invented (Williams, 86). These gadgets have become the major modes of communication because any person can always convey his message from anywhere. As long as the network coverage is good, an individual can always make calls or send short messages to any person anywhere. The use of mobile phones is quite convenient and confidential information can be passed very easily. The technology never stopped there; there were user friendly applications that have completely changed this system of communication. The modern phones have become multipurpose where people can easily interact through the multimedia applications. A person can attach a file and send to multiple recipients from any part of the world. There are phones that have other applications such as camera and video recorders. Owners of such phones enjoy these applications because there is no need to buy a camera if you have such a phone. They can record videos on the spot and share it with other people. In order to make the phones adaptable, there was the introduction of internet enabled phones and smart phones. The world of information was globalized by this application. With just a small gadget, people could browse and find out what was happening in other places without many struggles at any time (Shmoop Editorial Team). Currently, the social networks have made life flexible and easy. These include Facebook, WahtsApp application and Twitter, among others. People can easily chat and exchange photos or videos online without any problem. No one needs to watch Television to get news from different parts of the world. The phones are quite useful as people receive and make calls as they do other things at the same time. It is even possible to chat with more than one person at ago or use more than one application at the same time.
How it Works
01.
Select the type of assignment
02.
Provide explicit guidelines
03.
Enjoy your free time while our professionals work on your project
04.
Get an original work
Individual are identified by their specific cultures and languages. In the older days, language barrier was a main limitation to communication. This has been overcome by the technological advancements (Winston 58). There are certain applications that can translate information into multiple languages. As long as they are installed into the computers or gadgets like tablets, the user just needs a script to get all the information translated into his or her own language of choice. This has greatly enhanced levels of interaction all over the world. In case a person is not able to understand a certain language, it can still be posted online and someone will come up with best solutions.
Globalization is also an advantage of the modern ways of communication. As the social networks have grown in this modern world, people from all corners of the universe are brought together by internet. The people in the business are most beneficiaries of this application. Most companies market their products and services via the internet. Studies have shown that people who sell their services and products online have greater benefits compared to those who still use traditional methods to reach customers. The internet is always cheaper in terms of cost. It is cost effective in terms of running a business. The customers are given opportunities to interact with one another. The reviews from clients can always be analyzed so that the business is improved. As long as the company hires a qualified web designer to create a website for it, there will be increased traffic and web ranking of such businesses. Apart from this, the customers are met from diverse regions all over the world. The world has been condensed by these new methods of communication. The new gadgets that are used to run businesses such as i-pads, tablets and laptops are quite portable. As long as a person has an internet connection, he can always perform many roles using his gadget. The invention of new applications has proven to be very useful and convenient in the society. For instance, people make use of video conference to discuss and share important information as if they were physically present in such meetings. Some individuals also make video calls to convey messages to their respective recipients. In order to succeed in anything, people must communicate. The factors that determine how people communicate include convenience and clarity. Using these modern technologies, much time is saved that can be used in making decisions or looking for other alternatives to a problem. Moreover, there is usually a clarity of any topic being discussed between the parties involved (Lipnack and Jeffrey 120). In case one party is not conversant with anything, he or she has a right to ask for clarification from the other party. The information can still be disseminated to different areas within a very short period. The idea of sharing information has become very useful in the current world of business. In the future, there are still more technological advancements expected to take place in communication.
We Offer
Original writing according to your instructions

Deadlines from 3 hours to 60 days

All disciplines covered

Confidentiality

24/7 Support
We Guarantee
Plagiarism-free papers

Timely delivery

Skilled writers with Master's/PhD degrees

Personal data security

Instant replies to all your questions
Prospectus
The future is likely to change and it is predicted that, with technology, life will be very simple and easy. Although there are arguments that technological changes come with negative effects in the societies, some of these problems can get prevented if people take the time to examine their roles. The benefits of technology are still superior to these negative effects. The growth of every state is measured in terms of technology. All developed countries are making use of the available technology to discover more opportunities. In this case, developing countries should look for ways and means of changing their perception towards technology and consider it as one of the best initiatives that can change the lives of common citizens. It terms of job creation, technology has created job opportunities for many people who have the interest in it. Such people increase their standards of living and can support their families. Therefore, they work to eliminate poverty in the society. A society with learned and working people has fewer crimes compared to societies where people are just idle. Such individuals are always busy looking for ways of curbing crimes and other vices rather than sitting down and doing nothing. Research in the health sector is likely to establish the definitive treatments for certain diseases. Such research studies are only possible if technology is accepted. The researchers will need the internet to find out information and analyze their data (Frenkel 48). For the small companies to grow and expand, they have to use modern methods of running their companies to make their products accessible to customers in the whole world. Technology is associated with developments in various fields. It also saves time and costs of running businesses within a specific period.