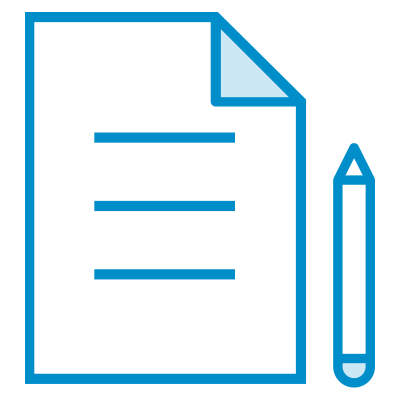 There are various debates regarding the necessity of college education. Some people consider it to be an important aspect when finding jobs and irreplaceable tool of developing personal and professional skills. Others state that college is unnecessary in modern business relations because people can learn and obtain necessary skills without spending time in higher educational institutions. They also add that college education does not guarantee knowledge, and it differs from real-life practice and application of the professional skills. Despite the current criticism, college education is worth its cost since it provides the people with a better understanding of their future careers, helps them to understand their goals, is efficient for networking and helps an individual to structure one's knowledge and skills.
Critics of college education state that people are able to learn much more in actual practice instead of spending time in college, which is also very expensive (Foster). They state that people take internships and become trainees in different organizations, and this experience is much more valuable for the person who wants to learn something about the profession. They also state that this way, the person is able to focus on a concrete organization and become more prepared for his or her future career since internship already serves as a recommendation for an individual to be hired later on. It is true that internships are extremely important for the young professionals because they give them a sense of the organization and provide one with a vision of a company from the inside. However, it is much easier to secure a good internship with college education since the person is considered much more prepared for the future tasks (Gobel). Also, the person with college education has much greater skills and knowledge than an individual without it; therefore, this makes the individual much more attractive for the organization that can offer him or her a job immediately after the studies or better conditions in comparison to non-degree applicants (Kearns). The person will be more suitable for the future professional roles due to greater knowledge and the actual practical experience provided by the college that can be used in the career growth (Weston).
The critics may provide counterargument to this idea stating that not all of the college graduates have significant skills or knowledge since not all of them studied well. Therefore, the degree does not really show the knowledge of an individual or his or her capacities (Barrett). On the contrary, a person may get into college because one is rich, and meet the minimum requirements to get the degree. With various platforms and external help, a person may even be able to get better grades to make oneself look presentable and smart when speaking with potential employers, undermining the importance of college system. After all, if people without necessary skills can get degrees, then, the college education cannot serve as a just indicator of the person's intellectual capacities. It is true that some people are getting their degrees without having considerable knowledge and skills. However, this is rather a small group of people because the rest of the college graduates work hard for their degrees and grades. Besides, college helps an individual to learn in the process of studying, so he or she can become much smarter after the education. An individual can listen to valuable lectures and participate in important discussions in order to understand the topic, and this experience will provide a student with a solid base of intellect.
One of the arguments the critics use is the statement that college has nothing or little to do with the actual practice, so even if a person graduates with a degree in a particular field and has a strong understanding of the theory, he or she may be absolutely incapable of applying the theoretical knowledge in practice (Gordon). In other words, the students receive loads of theory, but it has little connection with what businesses and practical institutions want them to know. Instead, the graduates spend a significant amount of time, money and effort to learn the skills they may not need again. It is true that the university focus much on theory, making the students read various textbooks. However, knowing theory does not prevent the person from being practically skilled; rather, it strengthens the practical knowledge because it provides the person with theoretical base. A huge benefit of knowing theory is not only the possibility to apply it in practice, but the opportunity to evaluate one's interest in the particular field, determine whether it suits the person and structure one's thoughts and ideas based on it. Therefore, the college education helps an individual to use the skills he or she has in order to achieve important goals concerning professional growth and career. It is also a tool for becoming more efficient when applying one's knowledge in real life, not to mention the opportunity to meet important people and increase one's circle of contacts.
Overall, even though there are many college-skeptics, their arguments do not stand up to criticism since college degree is worth the energy and time spent on it. People who study in college receive great professional skills and theoretical knowledge; they are able to evaluate their professional decisions, as well as become acquainted with other professionals in their field, which leads to better career opportunities.