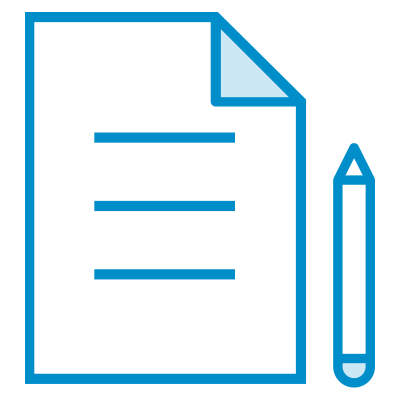 Information technologies are tending to become the leading tool in developing and broading the specific activity in different spheres of life. However, today, information becomes one of the powers that bring light to the whole world. It is worth mentioning that it has a significant impact on the healthcare sector because its usage may increase safety, care about patients, quality of services, satisfaction for clients and efficiency of medical instruction's performance in general.
In this sphere, two main types of informational systems are considered: administrative and medical. Administrative systems serve to manage all the activity in the health care sector or in the particular medical organization. The second one (medical informational systems) is considered to be specific and implemented in the health care sector only. Few types of medical applications such as electronic health record (EHR), computerized provider order entry (CPOE) and others (Wager, Lee, & Glaser, 2009) could present mentioned activity.
Health care information serves to improve the quality and efficiency of the services provided for the patients. Automatic systems that became available with the development of information technologies are used to make the process of gathering and usage of information much easier and more efficient. However, not only benefits should be taken into consideration. There are some difficulties and possible mistakes in the usage of this type of informational systems. However, one could get the important information concerning future possibilities and perspectives in the health care sector. These aspects need high attention and detailed research and analysis. There is no doubt that today the information technologies are used in all spheres of our life and it is essential to know the proper ways to secure important information.
The Systems Development Life Cycle
Speaking about the systems development life cycle, it may be compared with the development of any other business idea. This means that it is needed to determine the need in such kind of services, analise existing and available resources for its creation and maintenance, and create clear plan for its implementation and future development. (Wager, 2009)
There is a specific process intrinsic to the systems development life cycle. It contains four main stages that are connected, and one stage comes into another only when the needed activity is already performed.
First stage. On this step, company needs to identify problems that should be solved with the existing system and determine whether the new system will be able to resolve them. The result of the first stage may point out the efficiency of the existing system and the absence of the need to create a new one. However, if the need for a new information system is determined, then there is a strong need to consider the technological, financial, and operational resources and costs that will be used to creat a new system.
Second stage. On this step, there is a need to analise and develop all options that the new system should be able to perform. Moreover, on this stage it should be determined whether it will be better to customize a unique application or purchase a proprietary system. Budget analisys is usually required for this stage All payments should be taken into account as every organization should work for profit and be able to cover its expenses. This stage results in purchasing of proprietary system or creating a new custom application.
Third stage. This step deals with the implementation of a new system. This process usually involvs a lot of testing, training, and checking of the new system. However, it is considered the process of preparation for the futher usage of the system.
Final stage. This stage includes upgrades, changes, additional trainings, improvements, fixes, etc. It requires a lot of technological, financial, and people resources. However, this stage is the one of the biggest expences of the budget. Actually, the future integration and development of the newly created system depends on this stage.
Health Care Information Standards
Nowadays, the health care organization includes a lot of functions, and its specific departments unite the specialists from different fields and try to serve to numerous people`s needs. All this activity requires good information infrastructure.
The essential element of such infrastructure is dealing with the computer-based Patient Record (systems) along with a variety of others applications and systems. Standardization process includes guides, terminology, practices, and classifications that are used to make all components of health care infrastructure cooperate with each other in a most applicable, efficient, and safe way (Ash et al., 2007).
Standardization includes the next components:
standards for identification of patient, provider, product labeling, supply labeling, site-of-care;
standards for messages formats, for content and structure of patient record systems;
codes for representation of medical data;
standards for security issues;
guidelines for measurement of healthcare quality.
In addition, there are international standards that work along with national ones.
However, there should be special organizations responsible for the standardization in the health care sphere. For instance, some special standards are provided and secured by certain organizations:
Formal Standards Development Organizations: SDOs (American Society for Testing and Material, Health Level 7, ANSI Accredited Standards Committee), ISO, ANSI;
Data Interchange Standards: DICOM, ASC X12N, HL7, NCPDP;
Classification, Vocabulary and Terminology Standards: RxNorm, SNOMED CT, LOINC;
Federal Initiatives for HIT: HIPAA, E-Prescribing, ONC;
Health Record Content Standards: CCR, HL7 EHR Functional Model.
The Security of Information Systems
Today, more and more people begin to have legitimate access to personal data of the patient, which is a matter of concern for patients and clinicians only. For example, administrative staff, official representatives, insurers, health-planning managers have a legitimate access to medical records. That is why the certain risk is possible in case of improper release of clinical data. This threat comes from wide usege of informational system. Such process requires a lot of people involved in maintenance of mentioned systems.
How it Works
01.
Select the type of assignment
02.
Provide explicit guidelines
03.
Enjoy your free time while our professionals work on your project
04.
Get an original work
The security of information system is based on three main principles (Stetson, 1997):
Medical records should be protected, and access should be granted only with special permission. Thus, it could be allowed to use information from the medical record for the person who is in professional relationships with a patient.
It is necessary that access to patient medical information should be given to any person only with the permission of the patient.
Access to information should be immediately terminated when the patient no longer allows it or when the clinician is no longer in a professional relationship with the patient. In all these cases, the special security program should restrict access automatically.
However, very important role is played by the methods that are used for creation and development of new systems and protecting the medical information. One of the basic methods of providing security of medical records depends on the patient's will. This aspect concerns the circle of people that will get the acess to the personal information of the patient. In order to receive a full care, the apatient could give a secondary access to a group of professionals in different fields of medical knowledge (Brooks & Grotz, 2010).
In addition, the acess could be given as an exception for emergency. Furthermore, there is a task for IT specialists to make this access simple, without wasting time for login in.
Confidentiality agreements considered the other method to ensure the security of information systems. They should be clear and preferably with underlined penalties in case of violation. Today, this method became more popular all over the world and not only in this sphere. This is the way for people to be sure that their information is secured and nobody has access to it.
Best Practices
Speaking about the best practice for effective information security, managment alignment, and strategic planning, one needs to underline the importance of IT department that is ruled by the same strategic goals as the whole organization. It is rather important for any company to have a clear understanding of goals, needs, functions, costs, and benefits that will be received during its activity. Any organization could not be successful without it. These analyses and planning should include all the details that company or organization may face in the future.
Constantly, the environment should be also taken into account. Thus, the changing reality required a turaround in the management of organization. However, new technologies will request new ways to secure information.
Plagiarism-free guarantee
Confidentiality guarantee
Information systems are difficult to predict and manage. However, one should take into account all the details and possible aspects of the information future. Communication between management and staff is considered one of the most important aspects that concerns the information security. Personnel should always be in touch with changes that are made in the company and should be informed about all important news.
In fact, healthcare organizations may have a lot of changes during the short period. For example, they may be influenced by innovations in management, instructions, and regulations. Almost every person from the medical staff has acess to computer; that is why all the news may be sent to them by the e-mail. Those who do not have such access or check mail seldomly should use specific monthly letters or voice mails.
Today, information becomes one of the powers that bring light to the whole world. It is worth mentioning that it has a significant impact on the healthcare because its usage may increase safety, care about patients, quality of services, satisfaction for clients, and efficiency of medical instruction's performance in general. In the presented paper, the life cycle of the development information system and its four main stages were determined.
However, there is a strong need to underline the importance of the role of standards that influence and regulate the work of any healthcare organization. In fact, a vast majority of healthcare organizations may operate with few computer-based applications. However, this may lead to various challenges in order to transfer information between computers and keep the information due to the required standards. In addition, security issues of patient medical records were viewed; thus, they are the subject of interest for both patients and clinicians.
Moreover, the solid IT department activity and its main principles were determined. Three best practices for effective IT alignment and strategic planning were analised. This paper shows the material that concerns the life cycles, standarts and best practices of the information technologies concerning health care sector. There is no doubt that today we use the information technologies in all spheres of our life, and we need to know the proper ways to secure important personal information.