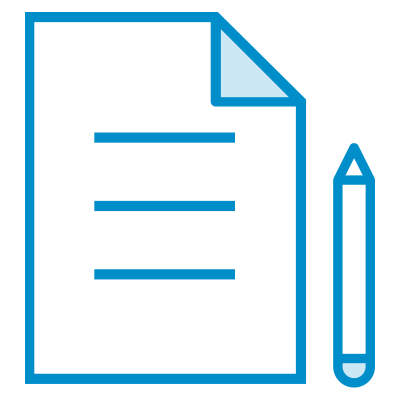 People are very careful while protecting their own personal information in the real world; thus, they try to hide it so no one else can use it against them. They also pay a lot of attention to what information they spread, who knows it and where it can be transited. Thus, people try to protect themselves by giving only necessary information. Private communication allows people limit their interactions with others to the point it is not harmful to anybody.
It is important to say that modern technological improvements have changed the way people communicate greatly. Thus, people communicate not only in person, but they can also use social networks to interact with others. In other words, social networks became the sources for people to spread information about themselves and to share it with others. The interesting thing about it is that people do not always pay as much attention for protecting themselves on the Internet, and often post a lot of personal information which can be used against them. Thus, they become vulnerable to many threats and dangers of the Internet because of it. In order to protect people from such things, social networks created certain privacy policies which allow them regulate the ways in which people communicate and use their private information. Thus, such companies are able to track everything what happens on their websites in order to guarantee better safety. Nevertheless, sometimes these privacy policies do not meet such requirements; furthermore, instead of protecting the users, such policies only confuse them.
For this reason, it is important to examine and analyze carefully everything what privacy policy offer to its users. Unfortunately, many people do not even read it despite the fact that they use social networks very often. Therefore, sometimes they do not even know how a website they use works and how it collects and uses the information they post there. Such lack of information leads to many misunderstandings and discontent with the services people use. Thus, careful analysis and examination are crucial.
In order to understand the privacy policies of these websites, it is crucial to know what they actually are and their missions. It is also important to examine each privacy policy carefully, and to draw certain conclusions from these observations. In addition, it is crucial to understand the similarities and the differences between various privacy policies in order to see how each company deals with these issues. After such analysis, it would be possible to create certain recommendations for companies in order to improve their privacy policies.
Google+: The Organization and Its Mission
Google+ is a social network which is a part of Google Inc. that started this project in June 2011. The fact that Google+ is part of this huge corporation determined the way it was developing from the very beginning. Unlike other social networks, which were starting from nothing gaining users daily due to the new services they provided, Google+ started as a new project of successful corporation which already had millions of users. Thus, this social network had a very good start in measures of attracting people, who were already using Google services. Those, who used Google mailing services, automatically became connected to Google+; thus, the network grew very quickly. Nowadays, it is the second-largest social network with more than 350 million users (Watkins, 2013).
According to the information of the Google website, the mission of the Google+ is to fill the process of exchanging information in Internet with the content and nuances which are appropriate and typical for real life; thus, the main purpose of this social network is to improve Google and attract more people to use this service by allowing them to present their interests and communicate with the others (Company, n.d.).
Facebook: The Organization and Its Mission
Similarly to Google+, Facebook is also a social network which allows people communicate and share their personal information. Unlike Google+ there are no circles, but friends whom people can add. This social network also allows follow people or interesting pages, and to use it in connection with Skype. Therefore, Facebook is the most popular social network in the world with more than a billion of active users (Fowler, 2012).
According to Facebook website, the mission of this network is to "is to give people the power to share and make the world more open and connected" (Facebook, n.d.). Thus, this organization wants to allow people communicate freely despite territories which may divide them.
It is important to say that Facebook had a very different start than Google+ because it began not as a popular service, but as a brand new resource which had attracted billion people in less than ten years. This website was also one of the reasons for other social networks to be created and to gain popularity. It can be said that thanks to Facebook, the era of social networks began.
Twitter: Organization and Its Mission
Twitter is another example of social network, but it differs greatly from Facebook and Google+. First of all, the main idea about Twitter is to send instant messages which contain certain information user wants to share. Thus, it is more about the user speaking to the world and expressing his or her ideas in a very short form rather than texting and messaging somebody. Twitter also allows posting pictures, etc.; however, its main emphasis is on "twitting" meaning informing everybody necessary news quickly.
This social network was created in 2006 and is among one of the most popular social networks in the world.
The mission of Twitter is "to instantly connect people everywhere to what's most important to them" (Evans, 2011). Thus, it can be said that Twitter emphasizes its efficiency and speed while using it.
Overview of Organizations' Privacy Policies: Differences and Similarities
Google+ collects all of the information users post there. It means that it collects information people make visible to others. It also collects the information which is hidden such as a password or real name and contacts. According to the website, Google+ does it in order to provide users with better services although there is no clear explanation which ones (Policies & Principles, 2013).
How it Works
01.
Select the type of assignment
02.
Provide explicit guidelines
03.
Enjoy your free time while our professionals work on your project
04.
Get an original work
Technically, Google+ collects all of the information user gives. It also collects all of his or her actions on the website. For example, it collects people's places (locations), unique application numbers, cookies and anonymous identifiers as well as everything person stored on the website. However, it is unclear how Google+ uses all of this information. Although the privacy policy is written in an understandable manner, it is still unclear how Google+ uses personal data of users. For example, the privacy policy states that Google+ may use this information for different purposes which would benefit the user. Nevertheless, it is quite unclear how this process is going to be implemented. The company would contact the users in case there are certain problems or specific ways of using their information.
Facebook and Twitter are similar to Google+. Users of these networks also share certain personal information which can be used in many different ways by the company. It is also unclear in what ways. Twitter mentions the fact that it can sell users' information in case of bankruptcy. It can also modify user's information if he or she authorizes third-party to access his or her account. Google+ and Facebook do not have policies concerned with selling information. Nevertheless, Google+ can spread users' information to external processing and other services. On the other hand, Facebook does not share the information with the third parties; nevertheless, it may use it in order to make suggestions about advertisements and software which can be downloaded. The problem with Facebook as well as other social networks comes with tagging photos. For example, on Facebook a user can tag people and be tagged himself or herself. He or she can decide who can see these photos. Nevertheless, tagged photos can be easily spread; moreover, if the user wants to delete them, he or she cannot delete all if the photo gets widespread. In Google+, for instance, a person may choose people who can tag her or him automatically, and who can see it. Twitter also has tags' policy; anyone can be tagged. If it is a public post, very little can be done about it; thus, it is very hard for users to protect themselves from spammers. Twitter users cannot delete such tags even if they did not agree to be tagged on it (unlike Facebook and Google+ where users decide it); thus, everyone can see them.
Twitter and Facebook also allow not registered users see some basic information about registered users. Google+, on the other hand, has better protection. Users can pick what others can see on their profile and the users they want to share with, and they can also block other users in order to prevent them from communicating with them. It is very similar to Facebook because users of that social network have the same possibilities. On the other hand, Google+ privacy policy is better because it shows people circles they are using in such a way that it is easy to manage them and delete people they want. Facebook's system is more complicated in this case.
Thus, when it comes to analyzing different privacy policies of various social networks, it can be said that they have very many similarities. For example, they use users' personal information in similar ways which are not always clear to the users themselves. They also have similar policies when it comes to protecting users' personal information and sharing it with the third parties (they need user's agreement or some specific conditions in order to do that).
There are also several differences between Twitter, Google+ and Facebook. When it comes to certain aspects of their privacy policies such as tagging, sharing information and determining who can see it, selling this information by networks and advertising products.
Ways to Improve Privacy Policies in Order to Protect Users
When it comes to Google+, the main thing it should do is to clarify its privacy policy. It should state clearly how personal information is going to be used, in what services, etc. Thus, it should also clearly explain how information can be used by third parties and whether information Google+ stores can be used against the users. For example, Google+ should explain how it tracks people's actions on social network and how it uses it.
Twitter should develop better tagging policy so people would not be tagged or talked about without them wanting it. It should also protect users' privacy by hiding their accounts and not showing it to unregistered users.
For Facebook, it would also be recommended to change its tagging policy. For example, whenever a person no longer wants to have her or his photo on the website, it can be deleted in such a way that other people cannot use it.
Thus, it can be said that the main idea about improving organizations' privacy policies is to clarify the ways they use personal information and protect users from violation of their rights. Social networks can do it by blocking spammers, hiding users and regulating the ways they share information.
Flexibility as a Way to Protect Customers
On the other hand, social networks need to be able to access personal information of the users in order to guarantee them better safety. Google+ should be able to use it even with the other services, but the main idea is that it should ask users about it. Thus, there will be dialogue between the organization and people who use it.
Plagiarism-free guarantee
Confidentiality guarantee
Also, Facebook needs to gather information in order to reduce threats, hate speeches, spamming which are very widespread on this network. Gathering this information would allow managers protect users from harmful messages, spammers, and people who use this network for inappropriate reasons and harm the privacy of others.
Twitter should also use personal information in such a way that it would secure people. For example, selling information and other processes should be done strictly according to the privacy rules. Thus, such actions should be strictly regulated by both parties: the organization and the users. Users should know their rights and be able to defend themselves while organizations should secure people's information and use it only in order to maintain better protection.
Conclusion
Modern people live in the digital world where sharing information on social networks became something as typical as daily communication with people nearby. Thus, securing this information should also be a matter of daily improvement. Saying something on the street can lead to few people hearing it, but posting something on Facebook or other social networks can lead to millions seeing it. Thus, protecting users' data should be done in two directions. First, it depends on companies which should secure users with the best protection they can; they should provide users with clear privacy policy and use users' data in order to improve services. Secondly, it depends on users themselves. They should always think what to post on social networks and with whom to share it. Thus, they will protect themselves from possible harm.