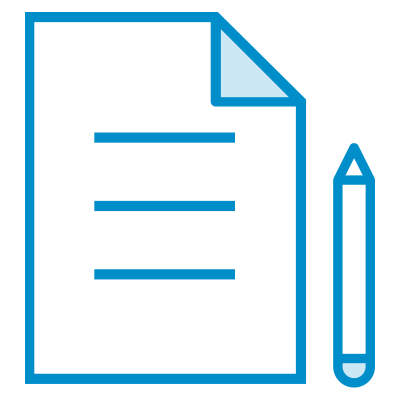 It is part of being a human to want to provide healthy, nutritious food supplies at affordable prices to anyone who wants to buy. In doing community service, this project is also caring for the environment. While nurturing and tilting the land to grow the vegetables, we are also helping to preserve the land while accomplishing the greater deed of supplying vegetables at affordable prices.
Food is an important aspect of any culture. Through sharing food, one is able to outspeak what words are not able to express because languages differ, creating a barrier. The United States is home for people from diverse cultures that come from different nations, thus traditional foods are also very different.
Society in America, especially the less fortunate and the poor, is forced to live in an environment where food leads to obesity or health problems. The rich seem to be the ones who have an advantage of having access to a rich, healthy and fresh diet. Knowing very well that food contributes not only by giving energy, but with time, one becomes what they eat, it is, therefore, of uttermost importance to provide healthy food to every citizen.
America is the first world country and life is expensive, since this is a community project, it will aim at giving back to the community. The world is moving at a fast pace and people become oblivious to what they eat, as long as they eat. At some point, someone has to stand up and take responsibility for the community and what they eat. In Texas, the land of cowboys, growing vegetables to add into the diet will greatly improve the lives of the local people.
Nutrition is one of the factors that attributes to a long and healthy life. Growing vegetables locally allows the local people to have fresh supply for low prices, saving their pockets, giving them a variety to eat and increasing their lifespan. As this is a community that hires Asians who know the benefits they get from having kimchi in their diet, I understand how important it is to include local vegetables that cater for almost everyone in the society.
Food is the ultimate topic of discussion as everyone eats; moreover, people consider the amount of calories now . Vegetables are nutritious, low in calories and can be prepared in a number of ways increasing the food served in dinner tables. With vegetables grown locally, the outsiders have more competition and food prices will drop.
With the introduction of vegetables that are grown locally, there will be a bigger variety of foods; given the fact that vegetables are seasonal, there will be an abundance of a certain vegetable at one point, forcing the prices to go down. People will be able to buy these vegetables at very low prices. This will reduce the amount of fast food that is substituting real food because it is termed "affordable."
The fast food industry in the community also stands to gain. This is because the fast food industry is prone to selling fat foods that include hot dogs, hamburgers and pizzas. Growing vegetables means that we provide a variety of vegetables to be put on these pizzas, lettuce and pickles for burgers. This will not help to get rid of the calories and the problem of obesity, but eventually people will begin to appreciate vegetables and start eating healthily.
Finances can come as an excuse for people to buy unhealthy fast food that is jam packed with fat because it is "affordable". Growing vegetables locally has a lot of added advantages; it provides food for the locals at affordable prices. There is creation of employment as this project will grow and in time require more hands. The land is protected from soil erosion and leaching by using it for cultivation and rotating the vegetables grown, as this is going to be a long term project.
Shepherding the vegetables, feeding the flock – this is the name of the project that best suits it as American inhabitants can be likened to sheep, they need a shepherd to help them eat healthily and watch their families whilst going on with the usual daily and busy schedule.
Food should be seen as a delight. It should be taken as refreshing break from a long day's work. It should be a reward, a substance that brings happiness. Food is a substance that brings the family together while giving everyone nutrients. Growing their own vegetables, the Texans will learn to appreciate food and how it is acquired.
With China overtaking the United States as the biggest grocery market, America needs projects that will produce proteins so that it goes back to standing on its own feet and feeding the masses. As government officials point out that they need help, "Today we don't know how we are going to produce all the protein that is going to be demanded globally" (Allen 2012). The United States needs to step up and small scale projects can be a starting point, and with time, they will become the food basket for the world. These proteins that are needed to provide healthy good food, like lentils, soybeans, peas, beans and artichokes can be grown by the community and in the end be used as the protein that the country needs.
With the food market being narrowed down to internet shopping, the retailer is being cut out. This project allows for the retailer to come back to the chain of supply. Traditional advertising comes back and people take a break from the internet, trying to get around it. There is freedom to grow and eat what people actually desire without feeling like they have to eat what is present in the market because they are limited to what the food suppliers are availing to them.
The customer will get individual attention through one to one marketing. This marketing comes into play when the local farmers display their production and try to woo customers to buy their produce. This involves trying to present the same product differently to each person, and in the end making it seem like there is a big variety and different foods according to people's personal tastes and preferences.
Globalization is a topic feared by most people. This is sorely because of the pure belief that globalization will eventually destroy cultures of many nations. With globalization coming over, nations will lack individuality and adopt the same dishes, and thus, lose their traditional cultures. As an Asian in America, I plan on making sure that the community in Texas will plan a majority of their indigenous vegetables. This keeps the food basket local and fresh at the same time. This maintains the American culture, at the same time teaching me and my project mates a lot about this great nation.
How it Works
01.
Select the type of assignment
02.
Provide explicit guidelines
03.
Enjoy your free time while our professionals work on your project
04.
Get an original work
"Firstly, it is useful to examine the history of this product. Seeing its original and understanding how it was spread and how it plays a role in each distinct culture around the world are all essential in analyzing the effects of globalization on them. It is also fascinating to see how the social classes associated with each food product change over time and how it may have a profound influence on a country's demographic makeup" (Student Group # 3).
The quoted article explains how coffee became a global food, and that there is a possibility that with time, all the food staffs will become universal, thus there will be nothing different about America in comparison to other countries.
Providing community service not only gives the Asian refugees an opportunity to stay in the country, it gives them an occupation and hobby. As they tend to the vegetables, they get to learn about the United States, traditional dishes, cultures, diversity among people and the meaning of food in general.
With China taking first place as the ultimate global grocery market, America needs to focus on the local produce to be successful. "International and domestic grocery retailers are expanding quickly in China, with diverse formats and entering new regions. This not only creates new supply chain opportunities for manufacturers, but also presents a wealth of choice for Chinese shoppers" (Weston 2013). From this article, it is evident that China is embarking on producing both local and foreign food products. America needs to broaden her conquests yet maintaining the natural products that have been known by the locals over the years.
Food helps in establishing a certain culture and has diverse yet great ways of influencing people's lives. A country where one is born and bred determines the kind of food he or she eats. The Asian refugees with time have their own children, and these children will grow up in the United States and need to learn how to eat the local food in order to survive (Dufour, Goodman and Pelto), Dufour, Goodman and Pelto discuss the importance of the bio cultural perspective of food production, distribution, use, metabolism from a variety of sides. This allows the reader to learn the importance of food and, at the same time, it is important for the project as it educates the reader on why people eat and what people eat.
Plagiarism-free guarantee
Confidentiality guarantee
Food can be thought of as one of the avenues that humans use in order to obtain nutrients. Many times, the cultural landscapes that the pleasure of food gives tend to be overlooked. Food is a form of social exchange and over the years this has proven to be true. With the rise of "vegetarianism", it is important to notice that a new culture has emerged that intends to stop killing of animals for food supply. The difference between regions has been broken by the concept of being a vegetarian. In the end, as long as the food is made up of vegetables, the individual is bound to eat without holding back, because it is not present in their birth country. Eating habits open conducive channels for mutual understanding between everyone, while providing energy and keeping life growing, these vegetables will help communities to form relationships. Cultures come together under the umbrella of food.
Shepherding the vegetables is a way to say that the community is solely responsible for planting, cultivating and growing the vegetables without help from the outside zone. The feeding of the flock applies to the people who are the locals that stand to benefit from this project. In conclusion, this is a great initiative that helps to maintain American culture, introduces a few foods from Asia, and help to protect the land; this is also a win-win situation.