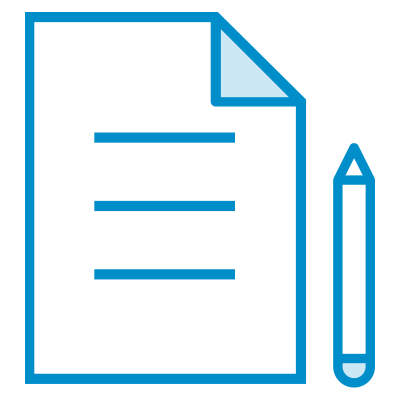 Trend Analysis of Tablet Computing
Computing technologies have rapidly developed in the last decade. This technological revolution could be attributed to increased innovativeness, creativity, and research on the part of multinationals in different industries. As a result, different types of computer hardware and software have been developed. For instance, the speed of computers has been drastically improved. Previously slow processors have had their speed improved. Large computers of the 1980s have been made smaller. Many features have technologically evolved into better and more efficient ones. Specifically, tablet technology is an impressive leap in the computing world. Tablets are portable computers that are larger than personal digital assistants and have a touch screen function that replaces the traditional computer keyboard (Jarrett & Su, 2009). The keyboard may be described as a virtual one while its mouse-function is done by a digital pen. The leading players include Apple, Dell, and Microsoft.
This paper seeks to analyze the tablet computer technology sector in a general sense as well as in the context of three multinationals. To effectively carry out the analysis, the study will investigate the trends in tablet computing and external factors affecting the industry not only at the global but also at the national front. External factors analysis is done using PESTEL after which recommendations are put forward on how Microsoft could be as successful as Apple. From the onset, it should be noted that tablet computing remains a strong sector amid immense forces of technological change.
Global Trends
The worldwide trends in the sector of tablet computing did not pick momentum until two to three years ago. Although in the 2000's Microsoft made attempts to launch a Microsoft Tablet PC, the ideal tablets as they are known today were manufactured by Apple. The first-ever successful tablet was Apple's iPad produced in 2010. The tablet used an operating system similar to that which was used in Apple's iPhone. Thereafter, there was a global uproar in the new sector of tablets. Many companies began producing tablet computers. Examples of these companies include Microsoft, Sony, Amazon, Motorolla, Dell, and Samsung among others.
Global trends in tablet technology are also characterized by a proliferated invention of operating systems (OS's) to run the tablets. Some of the OS's include Google's Android, Apple's iOS, Microsoft's Windows, and RIM's QNX. Further, the success of the global development of tablet technology derives much from the increased internet access across the world. One of the main uses of tablets is to access the internet. Therefore, global growth in internet consumption plays a central role in fanning the purchase of tablets. Moscaritolo (2012) confirms this fact in her survey that established that 31 percent of U.S. citizens owned tablets. These were mainly used to access published materials such as news, movies, and e-books.
The growth in other sectors of technology has also immensely shaped the demand for tablets. Examples include growth in self-publishing platforms, communications technology, computer security, enterprise computing, database management, information systems development, coding schemes, and patenting among others.
Don't Worry We'll Help You Out
A study carried out by Infinite Research made myriad revelations about global as well as national trends in the tablet sector. To begin with, the study found out that the global market of the tablet sector began its rapid growth in 2010 (Worldwide tablet computer market forecast, 2012). In addition, it is also important to note that the global needs for mobile telephony as well as computers have tremendously increased. The robust growth of tablet computing at a global front cannot be divorced from the growth in other sectors and complementary businesses such as software development, service provision, intellectual property, Original Equipment Manufacturers (OEM), and suppliers. Above all, global trends are heavily guided by an enormous demand for quality and highly effective mobile computing devices in most parts of the world.
Generally, the global tablet computing sector is at its infancy. With the high demand for the devices, there lie many opportunities for the manufacturers as well as other businesses closely linked with tablet computers. Moreover, it is important to note that current trends are the result of many overarching factors. Due to the momentum created by the tablets, there has been a global reduction in the number of personal computers or their use for the purposes that they were initially bought for (Worldwide tablet computer market forecast, 2012). As a result, Apple has earned leadership in this sector as opposed to Microsoft, as many would have expected. The global scene is also characterized by intensive competition driven by the technological prowess of the manufacturers. Thus, it could be said that there have been sharp increases in profitability for the manufacturers of tablet computers. There is no doubt that the PC's sector, the cellular handsets, and the entire notebook market have been significantly affected. Globally, consumers, as well as enterprise markets, have registered the same kind of exponential growth.
The global growth of tablet computing brings about several trends. These trends are market, OEM, technological, supplier, and end-user trends (Worldwide tablet computer market forecast, 2012). Technological trends are characterized by high demand for cloud computing, load balancing, and internet use. In terms of OEM Trends, 'tech' leaders are not only under pressure, but traditional computers are also consumed at less demand. These include desktops, netbooks, and notebooks. Interestingly, there has been rapid product differentiation from other companies all in an effort to 'catch up with Apple'. Perhaps, it is the most intriguing trend: Apple against the rest. Some of the most important aspects of supplier trends are the improvement of battery lives and ease with which panels are displayed. In addition, the most critical end-user trend is the advent of social networking, the need for content, increased use of the subscribed internet, and improved experience of users. Finally, tablet computing has seen immense application in the fields of healthcare, education, advertising, military, management, and the retail sector.
We Offer
Original writing according to your instructions

Deadlines from 3 hours to 60 days

All disciplines covered

Confidentiality

24/7 Support
We Guarantee
Plagiarism-free papers

Timely delivery

Skilled writers with Master's/PhD degrees

Personal data security

Instant replies to all your questions
Although the tablet computing sector is still at its infancy, it is predicted that by the year 2015 global shipments will hit the 147 million unit mark. It should also be noted that the global output is a result of different national outputs in the manufacture and sales of the devices. Different parts of the world register differential trends in regard to the tablet computing trends.
 National Trends
National trends generally reflect what happens at the global front. Most issues that affect the global market also affect national markets with regard to tablet computers. They revolve around technological change, need for internet use, and need for content among others. Moreover, specific dynamics are reported in terms of country sales of tablets and the market share of multinational companies dealing with tablets in those countries. There is no doubt that some countries consume more tablets than others. In the same way, three manufacturers, i.e. Dell, Microsoft, and Apple are strong to varying degrees in terms of regions or countries.
The United States is one of the greatest consumers of tablet technology in the world. Although international trends are also manifested in the U.S. market, there are also country-specific trends with regard to the use of tablet computing technology. A study carried out by ComScore in the U.S. showed that iPad consumption was 52.9% among males 44.5% among those who were younger than 35 years and were also wealthier (Mobile devices: iPad and other tablet computers, 2012). From this, it could be inferred that national trends in the U.S. are informed by the levels of economic empowerment with some slight variation in the male-female consumption of the tablet technology. In the U.S. by June 2012, most of those who owned tablets were aged between 25-34 years, followed by 35-44 years, and then 45-54 years of age. The U.S. trends also show that gender disparities in tablet acquisition were rapidly disappearing. It could perhaps be attributed to greater efforts done to empower a girl child. It is projected that although the total number of users will continue to increase through 2015, the rates will be at a decreasing rate. The highest rate of increase was seen from 2010 to 2011. While this rate was about 143% in the later period, it is projected to be about 12% in the 2014-2015 period.
Further studies show quite interesting trends in other countries. As stated in the article "Mobile devices: iPad and other tablet computers" (2012), "More travelers from China and Brazil than UK and U.S. own tablet devices, according to stats shared by Henry Harteveldt of Atmosphere Research Group at an OpenJaw customer conference in Dublin in May 2012." It could have the implication that most U.S.-consumed tablets are bought by the corporate or by businesses. However, the Chinese and Brazilians seem to buy tablets mostly for their own personal use. An increase in national sales has cumulatively led to the global increase in sales for all manufactures with Apple taking the lead. It will be the main determinant of the projection that "there will be 375 million tablets purchased globally and 760 million tablets in use by 2016, according to Forrester Research," as cited in "Mobile devices: iPad and other tablet computers" (2012). The study continues to cite that "Consumers around the world are increasingly aware of tablets and e-readers and are prepared to buy these devices, especially if prices come down, according to a survey of more than 14,000 consumers in 16 markets, including China, Germany, the UK, and the US." By 2012, the U.S. sales for tablets will be 43.5% of the total U.S. sales of PCs. In other parts of the world, for instance in India, the tablet market has exponentially grown since 2010. Although there were only 3 million units' shipments in 2011, they are expected to rise up to about 24 million in 2017. In the same way, other developing countries will continue to register positive growth that is expected to end later than the growth in developed nations.
Analysis of External Factors Affecting the Tablet Industry: PESTEL Analysis
Market and trend analyses are very important in any business or sector. While SWOT analysis evaluates the internal environment of a specific business or sector, PESTEL analysis looks into the external factors or forces that influence the business. The tool was borrowed from management and seeks to evaluate political, economic, social, technological, environmental, and legal factors (Betz, 2010).
Free Features
References/
Bibliography List
Political Factors
Politics occupy a core role in any country. It is through politics that business contracts are awarded. In addition, political stability is essential for the establishment and growth of any business enterprise. In places where there is war, any multinational dealing in tablets would find it difficult or actually impossible to run. The 21st century has generally been a peaceful period as opposed to the times of cross-border wars and battles. In any case, tablet technology is effectively being used in aiding democracies through various ways such as mobilization and lobbying. In most parts of the world, leading dealers of tablet computers find it easy to establish stable markets without the interference of war. Moreover, minor political protests are those things that could delay the shipment of tablets. Nevertheless, places that experience much war activity, for example, in the Middle East usually register little sales.
With regard to political factors that are likely to influence Apple's business model, it is important to note that the company does not produce all its parts in the U.S. (Moscaritolo, 2012). Some of them are produced in countries like China, the Czech Republic, and Ireland. Therefore, it means that any political conflict between the U.S. and these countries is likely to affect Apple's tablet business. In addition, rising cases of terrorism could affect future trends in the sector.
Economic Factors
Macroeconomic factors affect any type of business. According to Betz (2010), the global economy is usually affected by many things such as oil prices, food production, and climate change among others. Economic stability in terms of interest rates and exchange rates affect people's power to purchase. For instance, during the economic recession, sales of tablets of all manufacturers reduced proportionally. In the same way, the manufacturers face a tough economic environment in, for instance, Greece where the debt crisis is likely to be settled by the same people who are supposed to purchase tablets.
Book The Best Top Expert at Top-papers.com
Your order will be assigned to the most experienced writer in the relevant discipline. The highly demanded expert, one of our top-10 writers with the highest rate among the customers
Hire a TOP Writer for

10.95 USD
Apple contributes a lot to the national economy through the employment provision. Moreover, the global economic recession somewhat affected the leader in tablet computing. Apple Inc. had to buy foreign currency in order to counter the effects of inflation. In addition, the U.S. dollar has been depreciating. Contrastingly, it has continued to increase Apple's revenues on the international scene. Concerning Dell, a major economic boost for its tablet computers is the fact that the company is a member of the Fortune 500 or the top 500 companies in the world. Due to this connotation, its tablets have fairly been purchased. Moreover, the global economic crisis affected Dell, Microsoft, Apple, and all other manufacturers in the same way.
Social Factors
Tablet computers are mostly bought by the young population. It happens because of the prestige and social status that is attached to tablets such as iPads. It is not only on the global level but also on the national level. In addition, with the rise of the use of social media, people all over the world feel the need to connect with each other through the aid of the internet. It has continued to be a major strength and selling point for tablets for all manufacturers, though at different levels.
Globalization has become a very important force in all spheres of life. All multinationals dealing in tablet technologies must tap this opportunity to optimize their profits. Their products must entrench the possibility of people to link up with others across the globe. For instance, Apple has made use of music as a social aspect to develop products that are compatible with iPads: iTunes. Changing lifestyles have also led to an increment in the sales of tablets.
Technological Factors
These are, perhaps, the most influential aspects of tablet computing. Technological growth and development are at the core of the evolution of the computing industry. Thus, the more technologically endowed manufacturers will continue to be at the top of the ladder. In this regard, Apple has remained a leader in the tablet computing industry. It is due to its strong focus on innovation, technology, creativity, and unique products. The development of new technologies in other parts of the world or by other manufacturers is always a major challenge for tablet companies. In the recent past, there has been a robust leap in technological advances in the areas of portability and integration of services (Jarrett & Su, 2009).
Technological development is at the heart of Apple's progress. Change in technology is a great asset for the multinationals in the sector. It is, of course, enhanced through intensive research, innovation, and creativity on what modern clients want as well as information and communication technology needs. So far, Apple is considered to be the 'king of technology'. Moreover, other players have quiet state-of-the-art products. Furthermore, Apple has managed to secure a greater market share in the sector than any other player. Microsoft is especially known for its prominence in its Windows OS that keeps on changing to respond to technological as well as user needs. Specifically, three giants have managed to fulfill the 'handwriting' requirement by the use of digital pens or stylus. However, these technologies do not just happen. For instance, Microsoft Tablet PC took three years of development before its release.
Environmental Factors
Although tablet computers have become very popular, there have been pro-rata concerns about their environmental factors. Increased production of the devices leads to more e-waste. These and other related factors usually lead to the consideration or denial of licenses to manufacture the devices in some countries.
Legal Factors
All multinational companies in this sector must comply with the national laws of the countries where they want to establish branches. However, while Microsoft and Apple have middlemen, Dell prefers to distribute its tablets without involving the middlemen. Their business model has recently gained international acceptance with direct selling through being more widely adopted.
Recommendations: How Microsoft can be as successful as Apple in Tablet Business
The study by "Worldwide tablet computer market forecast" found out that the end-users or customers of tablets 'are seeking limitless access to the internet, access to content, high-quality services, communication needs, and computing needs features'. Any company that wishes to make an impact in the market must focus on the above aspects. Specifically, Microsoft must adapt not only ambitious but also strategic design, sales, and loyalty approach. It should be a well-integrated approach that does not only take into consideration technological aspects but also the ones that contribute to the holistic view of Microsoft's tablets. Microsoft should, perhaps, adopt some strategies that were initially used by Apple. Fortunately, Microsoft is already doing well in the operating systems (OS's) sector with Windows for Personal Computers (PCs) being a leading global product. It, therefore, means that Microsoft can use this strength to overcome the challenges that have already been created by Apple's early lead.
Although Microsoft may not do exactly as well as Apple immediately, the company could make considerable progress by focusing on a few aspects. With regard to the study "Worldwide tablet computer market forecast", Microsoft should focus on competitive prices, extended battery lives, quality, portability, excellent functionality, user-friendly interfaces, and access to apps as well as the content.