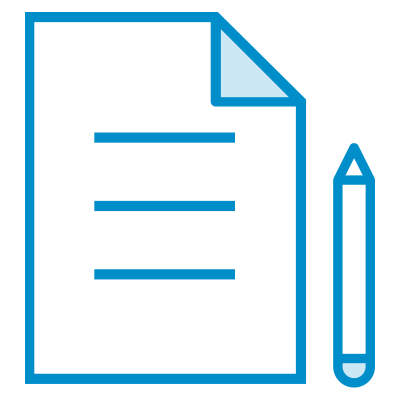 While analyzing the Cost Estimating Relationship (CERs) and the Engineered Cost Estimate methods, it is important first to determine the meaning of each term. The Cost Estimating Relationship method is considered to be a modern approach to predict a price. In many cases, it turns out to be the only tool to estimate a tool. This approach has either different characteristics or limitations. It is essential that some limitations of CERs can be used improperly. Moreover, CERs may be useful while determining simple cost factors, carves, equations, rules of thumb attests to their value and different situations in which they may serve (Dragos, 2010).
There is the Engineered Cost Estimating method to assess the price of the product. According to the society of cost estimating and analysis, Engineered Cost Estimating method includes statistical and standards, empirical and comparative approaches. Empirical Cost Estimating method is known as detailed estimating process or engineered based cost estimating. It requires step by step preparation. It is often based on personality of estimator, his experience, knowledge and skills. Moreover, the empirical method does not guarantee that the amount of time spend is proportionate to the accuracy of estimate (Charkiewicz, 2011).
Comparative cost estimating method is based on a comparing or accomplishing the job done by the shop before and the similar current job. The aim of this approach is to create reasonable assumption of cost and time for the new project. Therefore, the validation of past time and cost should be available. Actually, this process can be called an experience because experience is the only source the estimator utilizes to quote the job (Charkiewicz, 2011).
Statistical cost estimating sometimes is called parametric estimating. This approach directly depends on an analysis of part experiences of parts or processes with the experience. Statistic cost estimating method is able to calculate a time for programming, tool design, engineering and estimating duties.
Standard cost estimating process is based on combination of predetermined standards with common machine time standards, such as speed, press speed, feeds. The standards cost estimating method is not limited to machine time only. Furthermore, this approach is often used when the part drawings have been made available.
Life-cycle cost analysis (LCCA) is an economic approach in product evaluating. Section 707 of the executive Order 13123 defines the LSCA "the sum of present values of investment costs, capital costs, installation costs, energy costs, operating costs, maintenance costs, and disposal costs over the life-time of the project, product or measure" (Shearer, 2000). Life-cycle cost analysis tends to be a production and procurement costing technique, which considers all life cycle costs. Mainly, it aims to determine the lowest cost of ownership and fixed asset, such as installation, purchase price, disposal, maintenance and upgrading, and other costs during the asserts of economic life. In manufacturing, LCCA is aimed to estimate how much income the product will generate. It estimates not only the production costs but also expenses in each stage of life cycle duration (Business Dictionary, n.d).
Value of Design
Design research proved that particular design can significantly and directly improve sales, turnover, growth and profit. As the matter of fact, using and valuating design brings benefit for those who deal with it. People understanding the value of design possess a competitive edge over the rest. Over the past decade, shares in design-led businesses have outperformed more than 200 per cents (Trueman & Pike, n.d.). In addition, a business that spends on design gets turnover increased on 2,5%. Design has many positive characteristics that directly affect the business development.
Business recognized that high-quality design has a powerful impact on profitability and competitive advantages of the product (Trueman & Pike, n.d.). A good design is able to differentiate products and services. Moreover, poor product design can threaten the survival of the product. It has been argued that high quality design can help reduce complexity and cost, increase the brand value and improve an integration and communication throughout the organization. Admittedly, design can help organizations balance the needs of shareholders and managers with the value, quality and the cost requirements of the clients.
The design of the product is the work of a team. It involves either designers or design consultancies. In addition, it involves also engineers, senior management, scientists, finance directors and accountants and those who contribute and influence the process of new product development.