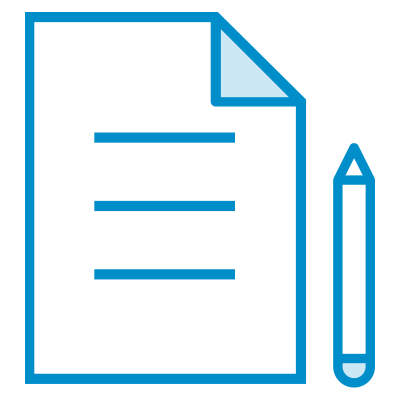 Television drama has little influence on young females, but it provides the view that a man should not be only capable but handsome. The capability includes being intelligent, having a stable job with a desired income range. However, the desire to become handsome and attractive to many young ladies has led men to perform cosmetic surgeries on their bodies, under the influence of television shows. As a result, the cosmetic surgery has led to several challenges among men, who desire to attract those gorgeous ladies who look for beauty in the men. Cosmetic surgery is a specialty that deals with performing medical procedure towards improving a person`s appearance, usually involving the facial and body areas. Ordinary cosmetic procedures performed on any part of the face comprise of lifts, eyelids and ear surgeries. On the other hand, it can be emphasized that those performed on the body include nose, and enhancement, tummy tuck and liposuction. The surgical procedure has a widespread implication in the modern world, and it is clear that the impacts of television on males are devastating because the surgical operation to make men appear handsome and appealing to ladies is associated with harmful effects (Biagi, 2010).
According to Lee & Kotler (2011), physical aesthetic fanatic is becoming a trending behavior among men who have been significantly influenced by television in the current society. Beauty being viewed through the media, for instance magazine, television, and music becomes credited. Therefore, these media incline individuals to demand the American-defined beauty. Admired careers, families, social statuses and self- esteem directly proportional to admired look- physical body. Magazine covers targeting men always have models with muscular physique, which defines beauty for the society by visually appealing size. Research proved that 94% of men`s magazine always had a cover page with a mascular and handsome model (Lee & Kotler, 2011). This resulted in increase in sales, thus made profit for business as beauty is defined through the magazine.
Lee & Kotler (2011) stated that approximately 11.7 million cosmetic procedures both nonsurgical and surgical with a cost of $13.2 billion are performed in America. This amount of money could be enough to fund developing country`s national budget. This amount compared to 1997 has increased by 45%. Researchers became interested in the reason of this problem that has a wide-spread implication in America. They found the motivation behind these actions, which actually range from physical, psychiatrist to psychosocial factors. A study carried by Lee & Kotler (2011) summed up that teasing history, body image and self-esteem; education, culture, body dysmorphic disorder are the drawing factors towards electing cosmetic surgery among Americans.
Men who undergo cosmetic surgery are always faced with personal challenges to come up with a resolution in going for one. `True Hollywood Story` a reality show on E! Channel – channel centered in entertainment, which had an episode of Michael Jackson`s struggle through the entertainment world, specifically music industry, bringing out a clear point that the King of Pop had to face a lot of frustration to come to a decision to undergo cosmetic surgery. These frustrations had a lot to do with him being a person and a pop star at the same time. It occurred to him that `going white` would increase his record sales as compared to staying black. For this reason, he went through the surgery to increase his sales within the business (Lee & Kotler, 2011).
Study conducted by Javo I. M and Sorlie T. on Psychosocial Predictors of an interest in cosmetic surgery among young Norwegian men. Based on population, in December 2009, the study used questionnaire as method of collection of data to obtain information from 1880 participants, who were respondents from a survey distribution (Biagi, 2010). With a representative sample of 3500 youthful Norwegian men ranging from 18 to 35 years old, researchers came to a conclusion that body disorder, insecurity, emotional distress, low education, dissatisfaction with sexual life, poor relationship with parents and friends, low self-esteem, and distorted eating behavior are the main factors for to undergo the cosmetic surgery and attract the opposite sex. This could be coupled with personality, interpersonal attachment, poor body image, social acceptance of cosmetic surgery, teasing history and low level of physical activity would relate to interest in cosmetic surgery (Biagi, 2010).
Jespen (2006) studied that reviewing various sources of information with an aim of identifying any reported outcomes from patient questioned by previous researchers. A study shows that many cosmetic production firms are being established today with a rising increase in product advertising and promotion due to the ever-growing demand. Reports identify several reasons why men and women undergo the surgery one of them is a personal and an internal battle within one's self. Researches reveal that men and women who undergone such procedures as liposuction, nose reconstruction, breast lift and other less invasive procedure are among the highest percent of all surgery patients. The procedures undergone by men also include reconstruction and Botox (Jespen, 2006).
Methods
Questionnaire
Before the researcher used the questionnaires, he/she required a complex and an in depth comprehension of the issue. This issue can only be realized by talking directly to the public, going to their houses or even working places and giving them a chance to tell their stories unencumbered by what the researcher expects to find or what the researcher have actually come across in the literature review (Gulford & Dushkin, 2006). The researcher managed to offer both close-ended and open-ended questionnaires to a sample of ninety people of different age groups. The aim of the researcher is to empower the public to share their stories, listen to their voices and even reduce the power relationship that usually subsists between the respondent and the researcher during the research. As the researcher utilized the questionnaires the researcher de-emphasized the power relation by collaborating directly with the participants through enabling the participants to review our questionnaires (Gulford & Dushkin, 2006).
How it Works
01.
Select the type of assignment
02.
Provide explicit guidelines
03.
Enjoy your free time while our professionals work on your project
04.
Get an original work
Non-Directive Interview
The research adopted a flexible approach to conduct the research, by not necessarily following certain ordered approach to obtain answers from the questionnaire. In addition, the researcher had a great deal of freedom to raise specific questions during the interview. In the researcher's non-directive interview to find out the reason why people agreed to cosmetic surgery, seventy people agreed to record the answers in which they decided to share the details of their lives. Special attention was paid to the reason why people chose to undergo cosmetic surgery (Silverman, 2006). However, the questions kept changing over time regardless of the same broad topics the researcher had introduced as he/she carried out the interview. In addition, the researcher played the initially recorded interviews repeatedly after those had been taped.
E-mail Interview
The researcher conducted various interviews at different locations that all relied on the circumstances in which the participants were. Most of them were conducted in learning institutions, hotels and even hospitals. These interviews were conducted through E-mail. To initiate the interview participants who were e-mailed were asked to give their thoughts on masculinity and how it is different. Participants' responses to these questions were based on the subsequent questions from the interview guide. The duration in which the e-mail interview was carried out took approximately 30 minutes (Kilinger, 2006).
Face to face Interview
Interviews were conducted in 2014 at the participants house involved 20 men and 20 females and constituted of questions entrenched in a pre-set interview schedule. Questions asked were in line with their personal experience regarding the cosmetic surgery, how they ended up agreeing or disagreeing to undergo cosmetic surgery, the feeling they had before and after having the surgery and even the reaction they received from their families regarding the surgery. A copy of the list of questions that the researcher kept for them comprised of twenty five questions and all of them were asked. However, since the respondents did not have similar experience the researcher ended up asking questions that did not appear on the list. In this regard, written consent forms were made available for the participants to sign as a symbol of their agreement to participate in the research and a promise of their anonymity. Even if the recorded interview would be transcribed later the researcher made it clear to the participants that they could terminate the interview if they felt the need to (Silverman, 2006). The participants were informed of the availability of the final paper when the researcher finished writing it.
Taking into consideration of the ethical issues, the researcher took precautions not to organize original pre-set interview questions to revolve around financial and personal matters. Also another key issue to mention is that two of the participants may have had an unhealthy addiction for not having a better word in relation to cosmetic procedures can be observed from their response to the questions that the researcher had offered. The researcher neither did press nor expressed the concerns he/she had. To this end, the researcher only continued recording their answers as he/she kept asking the questions (Biagi, 2010).
Results and Discussion
The researcher adopted an accurate level of measurement when undertaking the research, especially during data collection procedure. Besides, the researcher classified the targets as male and female and precisely interviewed forty-eight men and twenty-two women. It indicates that the data in the above study depicts a rising number of men as compared to women who choose to undergo cosmetic surgery (Kilinger, 2006). The research aims at understanding and identifying the levels of satisfaction regarding the outcome of these medical procedures amongst men and female personnel. The researcher estimated the success of these procedures paying more attention to the opinion of the target group regarding whether their needs were fulfilled. The researcher adoption of the ordinal scale of measuring outcome enhanced the ability to compare different perspectives, quantify positive outcomes and recognize individuals who were most likely not benefitting from these surgical procedures (Kilinger, 2006).
Moreover, the researcher identified the level of satisfaction and physical appearance measures to evaluate opinions on the outcomes of these procedures founded on the validity, reliability, feasibility and sensitivity to the inconsistency of these measures. However, the assessment of these measures was completed using the Facial Appearance Sorting Test and the Physical Appearance Ratings Scale (Kilinger, 2006). The researcher's studies regarding physical appearance was based on the information provided in the literature review where psychological assessment of patients provided both positive and negative feedbacks. The researcher developed different methods of assessing these measures such as ordinal and nominal scales (Slife, 2006).
Psychosocial factors considered in the research include that some people view cosmetic surgery as being particularly good in cases when somebody needs to redeem his or her self-esteem. Most people find it only natural to derive self-esteem from one's body physique. People with doubt prefer cosmetic surgery to boost their bodies to satisfy their desires on what they perceive to be of better appearance (Kilinger, 2006).
We Offer
Original writing according to your instructions

Deadlines from 3 hours to 60 days

All disciplines covered

Confidentiality

24/7 Support
We Guarantee
Plagiarism-free papers

Timely delivery

Skilled writers with Master's/PhD degrees

Personal data security

Instant replies to all your questions
A certain number of people tend to be interested in cosmetic surgery, since the world currently adopts this mode of surgery (Kilinger, 2006). Traditionally people would excuse themselves from this surgery, since they would barely handle the stigma linked to the surgery. It would cost them afterwards, considering the negative opinion from the society. However, even in this modern world some people still keep the information about the surgery to themselves and to the trusted few in order to avoid dealing with the mere stigma in the society today. The modern society has accepted the practice and professionals would advise the surgery to the willing clients. For example, doctors do advice celebrities and other clients with the demand to undergo this cosmetic surgery (Kilinger, 2006).
Some people are indifferent to the topic of whether to go for this surgery or to forego. This is coupled by the worries of the surgery side effects in the long term. Although they concur that when it comes to combating body disorder for example, obesity it is to be supported. Obesity is a major issue worldwide and the effort for the victims to control this life style disease has been on-going; to control this disease frequent exercise and correct nutrition takes long and could take a lifetime, therefore an option for a faster way is figured out by people with economic demand to reduce the weight via an operation known as bypass surgery (Gulford & Dushkin, 2006).
Focusing on the opinions of other scholarly documentary materails, some individuals view that cosmetic surgery is inappropriate as it arises from petty reasons. People become driven to be operated due to the relationship with friends- preferably partners or spouses. In some relation where partners feel dissatisfied, which could happen due to partner A not appreciating the other partner B, or even suggesting on better looks for the latter- measures are taken desperately to restore the relationship to satisfaction. This could rejuvenate the sex appeal between the partners. For instance, a man could obtain a tummy tuck if he notices a woman loathe his saggy tummy, therefore he goes for surgery to maintain the relationship. Some people find this petty since those in a relationship should appreciate one another as they are (Gulford & Dushkin, 2006).
Conclusion
Television impacts on male images are devastating, since they tend to lure men to harmful cosmetic surgery to appear handsome and to attract beautiful women. Some men found cosmetic surgery to be particularly relevant, especially when taking account on one's personality and sexual attraction to the opposite gender. Personality do influence ones decision on whether to undergo cosmetic surgery; this argument relates to various celebrities who have gone surgery for aesthetic value. In the lime light, glamour is assured and this begets fame as a result fans watch every step of celebrities and investigate the aspects of life lived by those through social networks, entertainment blogs and reality TV shows. For this reason admired celebrities take steps or measure to ensure relevance in the entertainment industry among these measures include undergoing cosmetic surgery to have a satisfying look and, thus break the news to the world to stay relevant.