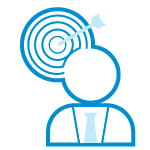 Introduction
In recent times, companies have been closing shop all over the world. Management structure and policies of the companies are cited as the reasons as to why the companies closed down. This has led to many companies doubting the long acknowledged processes and policies on management. One of the policies questioned is the effectiveness of organization development in change management. Hence, business managers are questioning the relevance of organization development to change management. Is it still relevant? Pundits argue that organization development is no longer relevant as most if not all companies have effected them and hence it no longer has a competitive advantage. They also argue that events beyond the control of the companies such as increased taxation or raising of minimum wages by the state have eroded its effectiveness. As long as it is effective use and application is guaranteed organization development still has a big role to play in change management.
Organization Development and Change Management
Organization development refers to the practices applied by companies to improve the performance of their employees by improving on their efficiencies through practices such as team building, conflict management and empowerment. The objectives of organization development include increasing trust among the employees and trust of the management. Ensuring that employees have a safe and convenient working environment, which allows them to maximize their potential by exploiting their talents and skill. It involves theories such as Lewin's plan method, action research method and the positive method (Haberberg 2008). Change management on the other hand is the practice of ensuring that the company or business improves from a current state to a future improved one. Change management involves focusing on more than the business side of the change to include the human side. The activities involved in change management include deciding the changes to make, their scope, who will implement them and which parts or sectors of the business they will affect. Application of organization development effects change management and hence a relationship exists between the two, meaning that organization development is still relevant in change management. That is the subject of this essay.
Organizational development is relevant to change management as the external factors affecting the businesses are all the same. This means that for a business to succeed above other businesses and reach new heights it has to focus on its internal policies. The economies are turbulent, business environments are uncertain, and hence businesses cannot rely on external factors alone to grow. For instance rise in oil prices and costs of electricity all increase the production costs of manufacturing companies. In such a case, all the companies suffer. A company that aims to effect change management may suffer in that if it for instance it has reduce employees remuneration or has to lay off staff there may exist mistrust between the employees and the management and among the employees themselves and this may hurt the company hence, preventing from achieving its objectives (Matheson & Giroux 2011). They could fail to achieve their objectives as the employees demoralized may reduce their productivity because of reduced commitment to the job. They could also offer bad services hence scare away customers such services include being rude to customers or ignoring them. But if a company implements organizational development like by applying Lewin's change model that allow effecting of change gradually so that employees know exactly what is going on and reach an agreement with the management the employees will not reduce their productivity (Guilmette 2007). An agreement like that can include clauses that specify the cut in salaries are temporary and the company will compensate them when the production costs fall. Such employees will work with zeal and will maintain if not increase their productivity hence the company employing organization change will produce at the same level unlike the ones that do not employ the technique that will have cut on their productions to fit their times. Hence, the company will reach its target growth level due to the use of organization change rising above the common depressing economic conditions (Chiesa 2001).
Plagiarism-free guarantee
Confidentiality guarantee
Organizational development is still relevant in change management as it leads to minimization of both production and running costs. Cost reduction is essential in change management as high running costs can derail any developments made in other sectors reducing the progress of the companies (Matheson & Giroux 2011). Organizational change lead to cost reduction in a number of ways. Firstly, through its techniques such as conflict management and team building, the employees trust each other and can therefore work together with ease. When the employees work together, they share resources used in the company such as stationery and machinery. In so doing, they reduce the costs of the company, as the company will use less money to buy new machinery, to replace and repair the few existing ones used and will cuts on bills like those of electricity and oil that the machines use to run (Haberberg 2008).
The company will also experience reduced running costs in that organizational development techniques and methods, involve informing employees about the situation of the business. The employees will feel like they own the business. Through informing the employees of the mission and vision of the companies, they will develop patriotism towards the organization. The result of the above factors is that they will utilize the resources of the company sparingly. Proper utilization of resources will enable the company to save a lot of money and hence reduce the costs associated with restocking and replenishing wasted stock. The proper use of resources will go a long way in enabling the company achieve change management.
Organization development also leads to change management through reduction in the costs of a business in that, some aspects of organization development such as team building and motivational speaking lead to development of ethical behavior among employees and hence, reduce pilferage of goods manufactured by the company. This will prevent many losses from being incurred by the company and will therefore lead to lower costs by the company eventually enabling the company to achieve the desired change management. Pilferage reduction occurs when through the trust, built employees can complain if poorly remunerated leading to their proper remuneration and hence no more pilferage and the company can achieve its desired change management (Haberberg 2008). Organizational development is still relevant to change management. This is because to achieve desired goals hence enabling a company to reach its objectives a company needs to edge out competition. To edge completion and rise above the market, the company needs to effect some organization change techniques such as team building. Team building increases the staff's morale (Guilmette 2007). A motivated employee has improved performance in that they have a willingness to work and hence increase in productivity. For instance, some companies record an increase in productivity of ten percent after implementing team-building approaches in resorts. Increased production helps the company to edge out competition in that they have more to offer than their competitors do and in case of a gap in supply they can easily fill this gap and hence endear themselves to the customers (Nocera 2013).
Team building also improves the quality of service that the firm's employees offer (Chiesa 2001). This occurs in that, through team building activities such as get together in resorts, employees are able to learn more about the company. Hence incase a customer is dissatisfied with a product or a service, the employee will be aware of other goods or services offered by the company that can satisfy the need of the employee as they know about the company than the scope of what they offer. This edges out competition as such a customer maintained with the company as opposed to a situation when the employee did not have any alternatives and would have lost the customer to the competition. The quality of service also rises through team building in that the staff's morale raising occurs and hence they offer services with courtesy and pleasantness (Guy 2002). A smile on and an employee's face can go ahead to make a first time purchaser a customer as they love the atmosphere. Through team, building the employees can offer quality services hence attracting customers to the company away from the competition and create customer loyalty. Product and customer loyalty lead to repeat purchases and hence company has sustained profits and can easily wade off competition (Poore 2003). From the above points, it is clear that aspects of organization development and specifically team building can facilitate change management by enabling the company to rise above and edge out competition.
Traditional organizational development remains relevant to change management. To be successful, internal factors such as team building, conflict management, and employee empowerment are necessary as they lead to increased creativity and innovation in an organization (Murthy 2007). In an organization where there is team-building, employees attain confidence. This encourages positive ideas towards the progress of the organization. In turn, help counter the external factors trying to weigh down the company (Howells 2005). Team building will ensure the employees well versed with their roles, eliminating the need for close supervision; this would be an economic strategy to cut down operational arising due to instances of damages caused by misunderstandings.

Read more about Affiliate Program
Empowering employees through training in seminars and workshops is important, as the employees will be more equipped with operational skills in running the organization. It will increase their capacity to come up with more cost effective and efficient ways of carrying out the production. It will also boost their confidence, as they will be more knowledgeable and updated. Putting in place measures to ensure a conducive working environment such as conflict management increases creativity and innovation in an organization on the part of the employees. Employees will be able to co-exist despite their differences and incases of conflict they will be able to reach an agreement amicably. It ensures more time and energy directed towards devising better ways of production other than conflict resolution (Rainbird 2000).
Traditional organizational development is relevant to change management particularly in the current turbulent environment in which business operate as they are within the organizational control unlike the external factors such as legal, political, ecological, demographic and economic environment (Howells 2005). The legal environment, which include the regulations the organization has to comply with round the clock while conducting its businesses. The government at times may specify working hours that may be limiting to the business. Through team building, employee empowerment and conflict management the level of customer satisfaction will be high thus more sales even when the working hours are limited.
In the economic environment where the government levies taxes on business activities lowering their profit margin. Most of the taxes are imposed without consulting the businesses, the organization will have very little to do about them other than comply. The organization has to streamline its internal operations team building, conflict management and employee empowerment to register higher profit so that the taxes become less significant to the organizations' expenses (Argyris 1999). Political factors such as insecurity is a crucial factor in a business" operations. Conflict Resolution, Employee empowerment and Team management are necessary as will help to build trust among the employees and a sense of owning the organizations .They will be more vigilant when attending to customers and will always look out to ensure the organizations property is safe and always look out for its welfare.
Team building and employee empowerment are of much benefit to a company because when observed they will be a rise in the company's profits. Thus in cases of natural disasters such as landslides ,fires and other ecological factors where the company is affected it will be able to stabilize in a short time as their will be enough funds to cater for the losses suffered (Wolf 2011). Also with the spirit of teambuilding the employees will be able to work closely even during the moments of disaster, this goes a long way in ensuring the welfare of the organization always prevails. As a security, we see that the traditional organizational methods are critical in change management in an organization in a turbulent business environment (Guy 2002). This will ensure an organizations security from ecological risks.
Traditional organizational management is important such that for instance in team building the employees conduct will upgrade which will lead to good rapport with the management. It in turn increases confidence and trust levels with the employees and stakeholders thus many productive ideas may come up. In addition, there will be fewer chances of demonstrations and strikes from the employees, which would cost the company lots of miscellaneous expenses. Friendly relations between the employees and their superiors serves as a motivating factor to the employees (Rainbird 2000). Employees raise issues concerning how the organization runs and when the management considers them, they feel part of the company. This is advantageous as the quality of produce of the organization is increased placing it in a better position to beat threats from the external environment. Quality products are able to sustain competition and fetch high prices translating into higher profits for the organization. Such an organization is able to remunerate its workers nicely (Howells 2005).
It is also clear that through team building and empowerment there will be mutual respect for the management and the workers. Employees treated humanely and not as objects of production. This motivates them. It has been widely accepted that a motivated employee is more productive than one who treats as a mere object of production (Argyris 1999). From the above observation, we can conclude that traditional organizational development in change management should uphold because it creates a friendly relationship between the employees and their superiors.
Conclusion
From the above discussion, we realize that organization development is still relevant in management change as it is the main method used in effecting management change. It leads to delivery of efficient services, edging out competition, achieving of economies of scale, offsetting costs in production and running costs that affect all companies and the above factors enable a company transition from one level to another level that is higher than the original level. This occurs in that organization development is like the methodology of change management. The researchers arguing against this fact are wrong as the external working conditions affecting the companies at the same level financially and in the same industry are similar. Hence, what makes a company succeed, another fail must be internal, and hence organization development becomes relevant. The proposed learning development or modern development are merely subsets of the traditional organization development. Therefore, the relevant suggestion is for companies keen on implementing change management use the techniques of organization management such as team building, employee performance evaluation, proper remuneration of employees, open door policies, team building like through expeditions, motivational speakers for employees managing conflicts.
The above policies will catapult their businesses to the desired levels, as motivated employees will offer more in that their productivity will increase. They will offer better services; they will come up with ideas that will innovatively transform the businesses. Increasing the products through diversification and by facing challenges and conflicts head on, they will waste less time in production and delivery of services. All the above factors will result in customer loyalty to their firms and products loyalty to their goods leading to companies excelling and accessing the highest profits. The main advantage of organizational development is that it has been tried, tested and proved a working mechanism that will work for a long time of course with little adjustments enabling it to adapt to changing times.