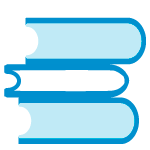 First published in distant 1966, Joyce Carol Oates's story "Where Are You Going, Where Have You Been" still keeps its actuality. Although fictional, story has a real-life background – it is based on the magazine article of early 1960-s about a young man who seduced and later killed young girls in Tucson. The story "Where Are You Going, Where Have You Been" illustrates how young women's rebelliousness during the adolescent transition from girlhood to womanhood can be dangerous if the lack of identity as well as attention of family put them in vulnerable positions. Their eagerness for independence may lead them to a perilous situation that they are too innocent to handle.
To understand the theme, a reader should pay attention to Connie's main character trait, which is that she is not a mature person. She is rebellious, concentrates on romance and love, and searches for independence. From the very first sentences it is clear that Connie is a typical teenager, self-absorbed, and, most of all, preoccupied with her looks: "she had a quick nervous giggling habit of craning her neck to glance into mirrors, or checking other people's faces to make sure her own was all right" (Oates). In her adolescent world, appearance is what defines a person's value. Thus, she contemns her older sister, June, for being too plain and considers that the true reason of her mother's grumbles is that she is not pretty anymore. The fact that Connie herself is pretty makes her confident in her charm and full of vague desires and hopes for the future. Her mother accuses her of "trashy daydreams" and is, to a certain extent, right: Connie likes to attract attention of the boys and wants to enter the glamorous world of grown-ups, but she cannot even imagine how cruel it can be. All her knowledge is taken from the limited world she lives in, which is "dominated by Hollywood, popular music, shopping plazas, and fast-food stands" (Barstow). Connie believes in the promises of movies and songs and has no idea about the real relationships. She likes no particular boy, but "an idea, a feeling, mixed up with the urgent insistent pounding of the music and the humid night air of July" (Oates). She enjoys the simple pleasures that local town offers to the young people of her age without analyzing "their faces pleased and expectant" and "thin shoulders rigid with excitement" (Oates).
Connie demonstrates adolescent rebellion pretending to be wiser that she really is, arguing with everyone, and refusing to follow the rules set by grown-up people (like attending a boring family barbeque). She feels secure in her home, so her rebellious nature drives her to search for adventures outside of it, in the appealing glow of a shabby drive-in restaurant that possesses the magic attractiveness of a sacred place. The other form of Connie's revolt is her constant lying to her parents about where and with whom she spends her evenings. With the teenager's conceit she even pities her mother for being so "simple" as to believe everything she tells her. After meeting the mysterious stranger, Arnold Friend, she "spoke sullenly, careful to show no interest or pleasure" (Oates). This is the usual adolescent behavior, as they are eager to look more significant that they are. She has no clear idea about what she rebels against, as she is insecure and has yet to define her identity. By now she behaves as her current role requires: "Everything about her had two sides to it, one for home and one for anywhere that was not home" (Oates). Thus, she is a child at home, but a young woman with a budding sexuality while outside. Despite her inner immaturity, Connie is not a bad person. She is "ultimately likeable" and suffers "merely from romantic delusions her search for a "sweet, gentle" love…" (Korb). All these character traits lead her to the story's main conflict with Arnold.
How it Works
01.
Select the type of assignment
02.
Provide explicit guidelines
03.
Enjoy your free time while our professionals work on your project
04.
Get an original work
Connie is a dynamic character, not only because of her change from how she is looking for sexual excitement before she met Friend to a girl who is scared about sexual experiment when she has to face it. Another explanation of the story's dynamism is her change from a childish woman who concentrates on love to a hopeless girl who is clear about the reality of adulthood. As any teenager, Connie's character is rooted in emotions: she reacts to the situations very directly and often rushes from one extreme to another. Naturally for her age, she is full of erotic desires and dreams but is truly scared when it comes to their practical realization. The reason for such, at first sight, illogical behavior is her lack of experience. Of course, she was flirting with the boys and spent time with them, for example, she took a walk with Eddie at the beginning of the story. Still, the reader has no information about how far these walks led Connie by the time she meets Arnold Friend. For example, Larry Rubin suggests that Connie still may be a virgin: "Indeed, her horror at Arnold Friend's direct solicitation…would appear to be owing to her basic lack of full sexual experience" (Rubin). From Arnold's direct promise – "I'll come inside you where it's all secret and you'll give in to me" (Oates) – Connie feels that her erotic fantasies inspired by popular music and romantic movies can turn into reality. However, all of a sudden, she is not ready to obtain the maturity in such a way. It is not her conscious choice, but the threat of violence from the unknown man makes her scared, vulnerable and eager to run away. The readers remember that initially Connie drew Arnold's attention by her seductive and flirty behavior; his "Gonna get you, baby," (Oates) could be sufficient to arouse suspicion about his intentions when she sees him next time. Still, when he comes to her home, she checks her hair and becomes concerned about how badly she looks. It means that she feels insecure about the situation. As it slips out of her control, she turns into the scared little girl, like it often happens with adolescents. The dynamism of Connie's character helps the theme of the story.
We Offer
Original writing according to your instructions

Deadlines from 3 hours to 60 days

All disciplines covered

Confidentiality

24/7 Support
We Guarantee
Plagiarism-free papers

Timely delivery

Skilled writers with Master's/PhD degrees

Personal data security

Instant replies to all your questions
The use of symbolism helps to understand the theme as well. Arnold Friend is a symbol of evil, and Connie is a symbol of every innocent contemporary American girl. It is a common fact that Oates has initially named her story "Death and the Maiden", but then changed the title to a more realistic one. Oates skillfully uses symbols to underline the diabolic nature of Connie's uninvited guest. His figure is oversaturated with devilish features, which evoke suspicion that he is not a simple American teenager, but the devil himself. The premonition starts from the very name, Arnold Friend, which contains symbolic irony of a "friend" and can be easily read like A. Fiend or Arch Fiend. What is more, the author alludes several times to the strange guest hiding his true self. He dresses as a normal teenager in "the way all of them dressed" (Oates). Because of this, Connie, who usually concentrates on the appearance, considers him to be one more of her followers whom she easily handles and does not feel any danger. However, his further description evokes anxiety in the Connie's perception. He hides behind his mirrored sun glasses, probably wears a wig and makeup; his whole face reminds a mask. He is definitely older that he claims to be, maybe around 30 years old and something is wrong with his legs, because he does not fit into his boots (like devil's goat's legs). He cannot cross the uninvited threshold – "I ain't made plans for coming in that house where I don't belong" (Oates) – and scares Connie by his supernatural knowledge about what the members of her family are doing right now. Most probably Arnold Friend is the devil in disguise, and many critics are united over this idea. "Marie Urbanski argues that Arnold's "feet resemble the devil's cloven hoofs," Joan Winslow calls the story "an encounter with the devil," Tom Quirk maintains the story describes a "demoniac character," and Christina Marsden Gillis refers to "the satanic visitor's incantation."" (Tierce and Crafton). Arnold Friend skillfully uses the instruments of psychological manipulation to tempt, nd to scare Connie and make her go with him. Through the appearance of Arnold Friend and symbols surrounding him, one could assume that the author really intended this character to be the implementation of evil forces, if not the devil itself. Still, there are other opinions about the true nature of Arnold Friend. Thus, Mike Tierce and John Michael Crafton consider Arnold's satanic traces to be "only part of a much more complex, more dynamic symbol" and they draw parallels between him and folksinger Bob Dylan, confirming this guess by the similarity of their physical descriptions. They emphasize that the whole story is obviously inspired by Bob Dilan's song lyrics: 'It's All Over Now, Baby Blue' recalls the situation between Connie and Arnold in general, while 'Mr. Tambourine Man' provides the image of the "magic swirlin' ship" in which Arnold's golden car is easily recognized. In this way, they identify Arnold as the savior: "Rising out of Connie's radio, Arnold Friend/Bob Dylan is a magical, musical messiah; he persuades Connie to abandon her father's house" (Tierce and Crafton). In addition, the author uses musical symbols as the romantic dream of Connie. Connie's attitude to music is very significant for the understanding of her character. For the young girl, who is lacking parental care and involvement, music is "something she could depend upon", as she spends whole days worshipping this new authority that "made everything so good" (Oates). Music (instead of her family) directs Connie's life and thoughts, often making her "daydreams" more real than they are. For the young girl, the popular music she listens to is associated with her romantic feelings for boys. She is constantly overwhelmed with its "slow-pulsed joy" (Oates) as natural as her breath. When Connie meets Arnold and Eddie, she notices that they are listening to the same radio as she does – this realization makes her more secure. Later, when seducing the girl, Arnold also uses the rhythm of popular music; it seems that not only Arnold's and Eddie's existence depends completely on the "perpetual music", as Tierce and Crafton suggest, but the Connie's whole life is shaped and accompanied by its sweet rhythms.
Plagiarism-free guarantee
Confidentiality guarantee
Connie's conflict with her family is important, because it is the reason for Connie to be rebellious. The lack of attention from her family plays an important role for her fate. Family is that essential institution which forms the moral qualities, principles and convictions that later will serve as one's guidance. In her family, Connie gets none of this, which makes her feel neglected, vulnerable and dependent on other people's opinions. "Connie's parents, though they appear quite typical, provide no moral guidance" (Korb). From the story the readers realize that Connie's father does not "bother talking much" and is completely uninvolved in her life. It seems to be the parental typical behavior of a time: the father of her best girl friend is equally uninterested in their evening activities, and picking up the teenage girls at eleven at the local hangout to drive them home "never bothered to ask what they had done" (Oates). According to Joyce M. Wegs, "Connie's father plays a small role in her life, but by paralleling repeated phrases, Oates suggests that this is precisely the problem". He never asked his daughter the important questions proposed by the author in the title in order to emphasize that, if asked one time, they could have saved her from trouble. Connie's mother tries to discipline her but chooses to do so in the form of constant comparisons to her elder and more serious sister. Connie and her mother love each other but are still not close and keep "a pretense of exasperation" feeling that even their quarrels are "over something of little value to either of them" (Oates). The closest point they reach is being "almost friends" at times, but this friendship is too fragile for Connie to rely on. Usually, mother is the person who educates the young girl about a sexual maturity, but all Connie gets from her mother are reproaches. Nevertheless, at the finale of the story, leaving her home forever, Connie thinks that she will not see her mother again, which proves that she still has a deep inner connection with her. Thus, such neglect is the product of their inability to talk about crucial things and to listen to each other. As for Connie's elder sister, there is not a single dialog between the sisters in a story, and no communication means no warmth. The only features that Connie appreciates in June are her plainness and steadiness, which provide the younger sister with a decent view when she slips away from home. Therefore, Connie does not get any attention from her family. Her father does not concentrate on the relatives, her mother has prejudice towards her in her eyes, and her sister is disdained by Connie, which makes Connie search for someone (or something) else to rely on. Connie's family is a typical American family of the time who is following the typical American dream. Here, the most disturbing thought of Oates is that there can be thousands of such Connies, naive and completely unprepared to any, even the most commonly shaped evil.
"Where Are You Going Where Have You Been" is probably the most well-known of Joyce Carol Oates's stories. It shows that the innocent young girls during their adolescent transition to womanhood can be easily harmed. The author claims that the proper care from their families as well as help defining their identity are absolutely necessary to keep them from the destructive outer impacts and from the dark world of emotions they cannot properly handle yet.