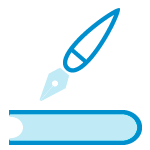 J.D. Salinger presented a vivid example of a ripening young man in his novel The Catcher in the Rye. The book was published in 1951 and won the first place in the list of American bestsellers. The military forces mobilized the author in 1940 and he served in American Army in the war time. Salinger survived the horrors of the war and managed to make his way not losing the belief in the bright shining of childhood. The language of the book is depressive and rude, but the writing manner of the author is engaging and sincere and presents an example of American teenager's slang in the after war time. It took about a decade to write a book. However, it described only three days of the main character's life.
Seventeen years old Holden Caulfield, the protagonist of the novel, tells the story of what happened to him about a year ago, when he was sixteen years old. The author introduces the reader to Holden in a moment of acute moral crisis, when a collision with others turns out to be unbearable to the young man. The youth notices and reacts to the smallest manifestations of falsehood and hypocrisy at school, family, social and cultural life of the country. The problems raised by the writer, remains relevant today and the book is still very popular with the wide audience.
The methods of the research are critical evaluation of the book and the analysis of adolescence signs and the world of adults on the example of individual development and spiritual growth of Holden Caulfield.
Holden's Conflict with the Outside World
For Salinger's character adolescence is the time of a conflict with the outside world, which leads the young man to understanding of his calling. Holden Caulfield described to the reader the worst and most memorable days of his teenage life, when he faced many simple and complicated troubles. Everything seemed lost, and he felt very lonely. Someone stole his coat and he forgot a sword for fencing competitions in a subway car. He also was expelled from a respectable school for the fourth time.
In the heart of anguish and hopelessness, Holden feels sad, confused and helpless in front of the life that does not meet with expectations and need for sincerity. Holden eagerly looks for an outlet, craves human warmth, involvement and understanding.
The spirit of universal mistrust and deceit between people prevailing in American society oppresses Holden most of all. He seriously suffers from despair and doom. All his attempts to build his life on the fairness and honesty of human relations become a failure because of inability to make it meaningful and substantial. In the future, he sees nothing but the routine daily chores. He has to learn in order to become a weasel and then "working in some office, making a lot of dough, and riding to work in cabs" (Salinger 84). The future promises him nothing but the gray everyday life that has become the lot of the vast majority of his countrymen, the so-called affluent middle-class Americans. The young man experiences emotions of loneliness and ultimate confrontation with the traditions and social norms. In the conflict with the world, Holden confronts evil and mundane. He establishes and claims his personal position of rightness. Looking out of the window at the huge, watching ugliness and perversion, Holden sadly realizes that he is the only "normal" bastard. (Salinger 52).
Sharpened Perception of Loneliness
Loneliness is the main problem of many teenagers. Holden Caulfield is "lonesome as hell"(Salinger 84). The world oppresses and pulls him with the people's imperfection. However, it would be unbearable without them. Holden craves attention and suffers from the fact that the other person does not notice, does not see or ignores his presence, as a teacher, Spencer, allowing himself to pick in the nose. "I guess he thought it was all right to do because it was only me that was in the room "(Salinger 5).
We Offer
Original writing according to your instructions

Deadlines from 3 hours to 60 days

All disciplines covered

Confidentiality

24/7 Support
We Guarantee
Plagiarism-free papers

Timely delivery

Skilled writers with Master's/PhD degrees

Personal data security

Instant replies to all your questions
Holden has a naive dream of performing a mechanical work and leading a quiet life with a deaf-mute wife holds the young man's imagination. Holden wants to break all ties with the world in which he feels uncomfortable and useless. He finds a symbolic formula of his aspirations on an imagined huge rye field where children play near an abyss. Holden is the only adult who can save children from falling into the adulthood. The big and hostile adult world can be countered only by the world of children, who need protection as the principles of adulthood have not spoiled them yet.
Holden respects the moral sense, the ability to love what is real and worthy of love. Life so rarely gives him the opportunity to care for someone. Much more often it forces him to contemplate the moral and physical misery, mental limitations and the lack of grace in everyday behavior, vulgarity and dirtiness in physical form. Holden is looking for someone whom he would not just like, but respect. The young man does not address his main criticism to a particular person, but to people in general, their lies, the fact that they do not notice anything; most do not want to see things as they are.
Holden needs sincerity and trust. He hates the obscenity and constant race for profit. Holden understands that no one can prevent children from entering the world of adults. The same way, he is unable to erase obscene captions on the walls."If you had a million years to do it in, you could not rub out even half the Fuck you signs in the world. It's impossible" (Salinger 32).
Holden's younger sister Phoebe is about to fly to the unknown Far West. He loves Phoebe, admires and cares for her and wants to save her from falling into the abyss of adulthood. Eventually, they seem to have switched roles with Holden: the ten years old Phoebe is ready for a headlong rush toward a new life. Holden involuntarily looks for elements of sustainability with the past. He and Phoebe have so much to share: home, school, music for the carousel in Central Park, thousands of years of mummies in the Museum of Natural History. Brother and sister Caulfield remain in New York because it is always easier to run than gathered with a spirit to continue and uphold the humanist ideal, unsophisticated, obvious and elusive, like all romantic dreams of youth.
The Signs of Adolescent Inward Conflict
Holden feels complete disunion with the surrounding society, has too many strange, alien and antagonistic emotions. He sounds self-critical when using such unflattering epithets as crazy, eccentric, non-adapted when characterizing himself. Critical estimation reveals a complex spiritual organization, deep and acute sensitivity. Even a slight irritation from the outside can cause a violent and unexpected reaction, so characteristic of teenagers. Holden's point of view is very sincere and personal, and it makes readers believe him despite the rude language and depressive tone. The youth claims that adults have to respect his point of view despite the fact that it can be incorrect. "That's exactly my goddam point" (Salinger 84).
One of the common characteristics of the adolescence age is telling lies and deception of adults. Young people also like making others out of temper just for fun (Triandis 57). Holden's tactics of resistance are cunning and common at the same time. He can yawn when responding to force him listen to a long instructive speech or lie in response to a demand for a straight answer. Holden admits that he is one of the most terrific liars (Salinger 14). Finally, his ability to evade and hide from the thoughts of others in the midst of a conversation reveals his complexity and reflective nature. The youth looks for his real self and wants others not to intrude upon his attempts. Holden often speaks of his falsity. However, he is not a liar in the ordinary sense of the word. The boy has a very vivid imagination and it makes him invent, dream, fool somebody's head and turn life into the game.
Another characteristic of adolescence is an urgent need for sincerity and pureness in relations and motives (Lerner 59). Despite the rude speech and abundance of slang words that can lead to a misunderstanding, Holden is startlingly frank. He says openly about all the weaknesses, failures, feelings he is awkward and painful to admit. An interesting fact is that Holden reports that he considers himself a jerk. He is quite merciless to himself and applies to extensive use of irony and self-criticism.
The Way to One's Real Self
Idealization often accompanies adolescence. Young people often dream of fame, success and acknowledgement (Maxwell 29). It is the time of greatest expectations and the most painful failures. After all, there are standard rules in human society. People try not to show their troubled genuine face, putting on a smile for the whole day. Whatever happens, people enter the society cheerful and carefree. In the last chapters of the novel, Holden already looks much more loyal. He begins to notice and appreciate positive qualities such as friendliness, hospitality and good manners, so spread among his fellow citizens in everyday life.
How it Works
01.
Select the type of assignment
02.
Provide explicit guidelines
03.
Enjoy your free time while our professionals work on your project
04.
Get an original work
Holden sees heroism not in the physical strength, but the victory of the spirit over human self-defraud and evil nature. He tries to find a sense of life searching the standards of love and kindness. He tries to find the answer to the burning and urgent questions in the books. He tells that he is quite illiterate, but reads a lot (Salinger 24). The tendency of looking for perfection in the adolescent years leads to a collision with the standards and norms in real life. That is why Holden conflicts with teachers, parents and classmates.
Caulfield does not know what he wants to change in life and how to do it, but he is depressed by the fact that people have shifted the spiritual human values by the material ones. He feels that the world of adults is immoral, deceitful, and therefore, unacceptable for him. Like many other teenagers, Holden is sharp and aggressive in his conclusions about imperfection of the world.
In response to the question of Phoebe, his younger sister, what he wants to be: a scientist or a lawyer, or someone else, the boy feels unsure and dubious. Holden flatly rejects the possibility of becoming a scholar and says that lawyers are all right, but it does not appeal to him. He goes on with breaking rules and stereotypes about the necessity to become useful and needed by people. Holden resists any attempt to force him act or think oppositely to his personal motivation.
Although, he does not admit the world of adults and the family traditions, which he is expected to follow. He suffers because he does not correspond with the family needs and feels that his social failure makes his parents disappointed. In fact, he knows and understands that he likes literature and wants to develop in this direction. He is not a poor student, he is smart and could easily continue the education, but he does not like prim and hypocritical spirit of the school,. These two characteristics Holden sees in everything, not only in school.
Vitality of the Holden's Dream
Holden knows that he is differs from other teenagers, he is more rebellious and selective in connections. It depresses him very much and especially the understanding that he can change nothing. The only thing he can do is to show an implicit protest against the order of things, without doing anything active. That is the reason of his absenteeism, constant lies and contempt for the rules and regulations.
After being again expelled from the school, Holden returns home to New York. He is surprised to notice that pimping, prostitution, violence and deception coexist with compassion and kindness. He starts looking for some straw to catch, some meaningful value. It appears when Holden meets two nuns on the train. He thinks about them, and it leads him to perception of the sense of life. He finds some special joy in understanding that he can serve his close people and Phoebe. Till that moment, Holden has not had vital values in life, but a very vague idea of how it all should be. A vivid image comes to him in a dream, his calling. Holden decides that it is necessary to save the children from the brink of adulthood, where there is hypocrisy, lies, violence and mistrust.
Holden sees himself a catcher in the vast rye field, so they do not fall into the abyss. Children play and do not see where they run and he would run up and catch them so they would not break. His duty is to look after the children playing in the rye and keep them safe. He believes children are the only creatures, deprived of hypocrisy and narcissism that Holden sees in all adult people. He wants keep kids away from it all, from that bottomless abyss of knowledge. He wants to postpone their inevitable acquaintance with the reality and the new rules.
Holden is striving to create a world of illusion, where he wants to run away from his unsatisfying real world. It becomes his sense of live and most precious value. It does not allow Holden to go back to the world in which all is false. The teenager takes this image from a song that a little boy sings on the street. It is a rhyme about a catcher in the rye. In the depths of his despair and fruitless struggle, it looks like a light of hope.
Read more about Affiliate Program
Many young people suffer because of inability to find their calling and understanding what they really want in life. Most of all, Salinger's protagonist suffers from lack of attention and understanding. All people, whom he is trying to communicate do not listen or understand him. They seem to be devoid of mind, sensitivity and tact. His reproach to the world is the absence of someone to talk to sincerely. His problem of fitting into society consists in the fact that he cannot bear the whole hypocrisy and posturing surrounding people. He does not like the people who exceptionally value money, profit, fame and landscape beauty. Holden hates human stupidity, spiritual emptiness and self-defraud. He is lonely and cramped in the heart of New York, because he always meets only indifference and misunderstanding. Having a rich inner world and spiritual potential, Holden fails to realize his potential in the external world. He is not able to resist the society. Aware of his weakness and lack of freedom, he prefers to flee.
The conflict of Holden with the world is in trying to shake the unconscious blunt force of those whom he calls morons. He attacks them with a sarcastic irony and stumbles upon a perpetual deception, lack of all morality and stupidity. He does not give up and keeps on fighting, however, for his ideals and principals. Moreover, Holden preserves the unique ability to admire the particular world of childhood and tries to draw attention and preserve it. He flees into his dream where he watches the children playing carelessly in the rye field, safe and happy.