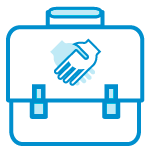 The 2013 global most famous brand is Apple showing 28% of brand's value growth this year, while Nokia, which is well-known for its seemingly quality goods, demonstrates -65% value loss and has the 57th position in 2013 as compared to the 19th in 2012 (Best global brands 2013). Therefore, for any brand, being recognizable is not enough to be successful.
Today, the globalized consumer world is very demanding to manufacturers and retailers in terms of product quality first and foremost. Moreover, many factors predetermine buyers' purchasing intentions when they prefer goods of one company as compared to ones of the same group sold by another firm. In this regard, most attention is paid to brand's characteristics. To be more precious, consumers are willing to pay more for the brand name being sure that it is firmly linked with quality and good reputation. As a result, specified relationships between brands and customers are formed, which influence customers' purchasing behavior and make them be loyal to their favorite product of the particular company. Nowadays, scholars even argue about the concepts such as brand love besides many others that characterize the consumer-brand connection.
Branding has become a science involving numerous crucial components, which are interrelated and necessary for selling goods manufactured in particular and business' successful performance and prosperity in general. Furthermore, creation and development of the brand and its elements, such as design, logo, packaging, etc., is a multi-structured process, as well.
Overall, brand can be defined as a product manufactured by a certain company that has its name, symbol, and packaging among other features. In the process of marketing campaign aimed at the brand's advancement, it becomes known to the wide range of potential buyers. As Huang and Sarig?ll? (2012) assert, 'Brand awareness precedes building brand equity' (p. 92). The latter is the additional value of the branded goods with a recognizable and respected name, which is a winning situation for the organization since it multiplies its assets. However, it is necessary to note that 'the methodologies for defining and measuring brand equity vary tremendously' (Laidler-Kylander & Simonin 2009, p. 57).
If to trace history, it becomes clear that this term has evolved notably: from 'the mark for the cattle in the Wild West' as a law concept to a scientific multi-dimensional 'share of the mind' (Kapferer 2012, p. 11). The brand elements through the constant pace of technology progress and growing market competition have modified, as well. For instance, a symbol or logo of a brand is its graphical mark that ensures its visual comprehension and ability to be recognized among other goods and companies. The same concerns brand's design and package. The aforementioned brand's characteristics are crucial in the branding process because a well-designed product can more easily attain the attention of a potential buyer (Yasin & Shamin 2013, p. 103). The point is that 'consumers use physical brand attributes to construct imagery that they draw on, personalize, and use to concrete an identity they project to others' (Hoek et al. 2012, p. 631). Nevertheless, to fit the requirements of a particular time frame, those features need to be improved by the management team in order to be competitive and not only satisfy existing loyal customers but also enlarge the number of new ones. For example, it can be evidenced by the Coca-Cola brand history as demonstrated on the pictures below.
As shown on the figure 1, the design of the packaging/cans has modified with time: the modern version is more succinct, no additional information is highlighted on the can. However, the Coca-Cola brand's logo remains the same as in the 1940s because it has proved its success, and hence, does not need to be changed any way.
We Offer
Original writing according to your instructions

Deadlines from 3 hours to 60 days

All disciplines covered

Confidentiality

24/7 Support
We Guarantee
Plagiarism-free papers

Timely delivery

Skilled writers with Master's/PhD degrees

Personal data security

Instant replies to all your questions
In the contemporary integrated business, branding is performed through a range of marketing means and operations as shown on figure 2 below. As a result, at the current stage, branding is executed either individually or via the mass communications, or through direct and indirect channels.
There are eight areas within which branding is built and developed:
advertising;
sales promotion;
events and experiences;
public relations and publicity;
direct marketing;
interactive marketing;
word-of-mouth marketing;
personal selling.
All above-listed dimensions are aimed at advancing the brand, but they also have specified impacts on the process. Advertising is mistakenly thought to be the most effective means of branding; however, there are other, ad-free ways to make brand successful and popular. For example, approximately $2-3 billion are invested by the corporation into the Coca-Cola brand. Such tactic helps this brand constantly be among the global leaders (see figure 3). Another growing retail giant, Amazon, has a 27% increase in its brand value, is the 19th this year, and uses the practically ad-free strategy. In other words, this company allows its customers to compare prices of different retailers via their mobile phones applications any time, even if they are at the competitive stores. This strategy is almost 100% efficient in the brand's promotion.
Word-of-mouth approach is a useful one for branding, as well. It is, so to speak, sharing experiences between consumers regarding the 'usage, performance, characteristics or ownership of the particular goods or services' (Yasin & Shamin 2013, p. 102).
In the era of growing importance of the internet technologies, online-based brand advancement is extremely popular in spite of that there are more effective means of branding. Nevertheless, in this case, 'many product attributes cannot be examined directly' (Aghekyan-Simonian, Forsythe, Kwon & Chattaraman 2012, p. 325). On the other hand, when the consumer experiences the brand itself and can estimate, the emotional experience of this process relates the buyer to the product more closely (Yasin & Shamin 2013, p. 103).
How it Works
01.
Select the type of assignment
02.
Provide explicit guidelines
03.
Enjoy your free time while our professionals work on your project
04.
Get an original work
If all aforesaid elements of the marketing communication are considered at the planning stage of branding, the brand equity formed as a result will be deeply 'rooted in the hearts and minds of the consumers' (Stahl et al. 2012, p. 44). Additionally, brand identity – recognition of the particular brand among others in terms of its visual attributes – has to be distinguished with its equity, which involves also quality, awareness, and loyalty (Zaichkowsky 2010, p. 3).
Thus, the properly planned and implemented branding strategy entitles producers with 'benefits a brand achieves through the power of its name' (Stahl et al. 2012, p. 45).
The Brand-Consumer Relationship
The marketing exchange is to provide consumers with the most precious value – their satisfaction with what they have bought (Alireza, Ali & Aram 2011, p. 272). Such concept has been dominating within marketing for about 50 years (Carroll & Ahuvia 2006, p. 79). Nonetheless, the relations between consumers and brands evolved, and there are a number of manifestations of such relationships; a brand love is the most precious among them. The latter is defined as 'a blend emotion and passion of an individual for a brand' (Ranjbarian, Kazemi & Borangedi 2013, p. 321). This phenomenon is not only a principle current trend in branding but also a powerful tool for fighting the beloved brand's competitor's and assisting it in dealing with consequences of its mistakes.
With respect to the above-indicated concept of the brand love, the brand in perceived as personality, which can be both respected and loyal (Nienstedt, Huber & Seelman 2012, p. 4). Whereas consumers love the brand, they simply tend to buy such goods because of its identity rather than utility on the basis of the long-term relations maintained (Maxwell et al. 2013).
However, sometimes situations occur that affect greatly the customer-brand interrelation. For instance, there is an example of the 2009-2010 recalls of approximately 20 million Toyota's cars impacted its appreciation by seemingly loyal consumers (see figure 4). The thing is the leading automaker has centered on the expansion of the market share while disposing from the previously followed consumer-oriented approach. As a result, quality attribute of the brand's equity has been damaged, and its level of customers love and trust decreased sufficiently. Whereas 'perceived quality is defined as consumer's judgment about the superiority or excellence about a product' (cited in Lam et al. 2013, p. 235), this aspect is vital for the brand's equity. When the corporation has taken certain measures to restore its brand reputation, the rate has increased though it is not as high as before recalls.
Ethical issues are an extremely notable factor that may cause the polarization of the consumer-brand relationship. For example, in 2012, the British fashion clothing brand Harvey Nichols created an ad claiming, 'Try to contain your excitement', as demonstrated on the figure 5. Most people felt offended because of the issue while the company's representatives ascertained that the ad just verbally embodied the above-pointed expression. However, client's love to the brand has been distorted.
Dissatisfaction with the favorite brand is not too harmful for these relationships. Nevertheless, companies' flaws in the marketing communications can lead to more serious consequences such as customer boycotts. Those may be a sufficient threat for the business causing 'severe damage to sales revenues' and 'long run-harmed companies' reputations, brand images and even a spill-over effect to other unrelated product categories and brands in their portfolio' (Brunk 2010, p. 255).
Consequently, the consumer-centered approach is to be the major focus in branding in order to ensure the customers' love to the brand and the highest levels of its equity for the company.