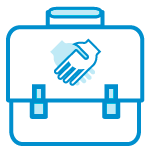 All organizations have goals and objectives to grow and become bigger, earn more profit and increase their influence in the industry they operate. Startup organizations face many challenges as they grow, and not all of them achieve the goals of their founders. It occurs due to the fact that as they grow, there are increased complexities and issues that can lead to collapse if they are not handled appropriately. Several growth and development models have been brought forward explaining the different stages that an organization faces. Each of these phases is characterized by its challenges and their proper navigation leads to organizational success.
Greiner Organizational Growth Model
Greiner developed a growth model highlighting the different phases that an organization challenges in the result of its inception to maturity. His model, Greiner growth model, highlights stages starting from creativity state (Greiner, 1998). At this point, the founder or team of founders identifies a need that they can fulfill using a method only known to them. They develop the method of solving the problem and create a way of articulating their ideas with the available resources to make the idea work. At this stage, the founder is faced with no leadership problem because the organization is not vast and has few departments that are manageable.
The need to have a creative team at this point is crucial as it looks into the market and determines whether there is a need to introduce a new product. In case where a physical product is in question, rather than a service package, the research and development is crucial and vital. Tests, to ensure that the best product would withstand the market dynamics, must be carried out and determinations made. Further, it is important to determine whether there is an actual market need for the product. The initiation of Kronos followed this path. The founder, Mark Ain, was a student in Rochester who had worked in several big companies and identified a need in the market. Startup capital is always an issue because founders in many cases have ideas, but lack resources to execute it. Research and development is often a big hindrance in developing a new product, like Kronos wanted. Mark had to involve friends to solicit for funds to establish their company and only after that they created their product. Through the friends, he was able to gather funds to create the company.
Mark played a very important role in the creativity phase of Kronos. First, he was the dreamer who had discovered the gap in the market and though he would look for a team to develop the product. Besides, he had a clear understanding of what he was looking for. He also had a dream of owning a company rather than working for other people, a motivation factor that was vital for his success. Creativity stage has many difficulties and forms the basis of the organization success. Mark was a well-learned and committed person. After working in another organization and having realized that companies wanted automated payroll services he saw that most of them remained old-fashioned. Mark knew that companies and organizations would welcome a fully automated payroll service. He needed money and, together with his friends, collected $450,000 in six months. Such amount was required to create the first product, which was ready by January 1979.
The second phase of the model is the direction phase where the organization moves to initiate more structured and professional leadership. It is necessitated by the increasing pull in different directions for the founding team. The new team of leaders develops strategies to ensure that the organization embarks on the business part and not solely on the new products they offer. They manage budgets, marketing and carry out an industry analysis, both internally and externally (Greiner, 1972). The main problem at this stage is that the managers may have different views from those of the team. If it occurs, the different interests can even derail the progressive organizational growth.
We Offer
Original writing according to your instructions

Deadlines from 3 hours to 60 days

All disciplines covered

Confidentiality

24/7 Support
We Guarantee
Plagiarism-free papers

Timely delivery

Skilled writers with Master's/PhD degrees

Personal data security

Instant replies to all your questions
In the early days of Kronos, Mark was the main actor in the organization. He was the founder and understood the whole organization clearly, as well as the objectives that his products would achieve. It led to increased pressure on him as more departments were created and activities intensified. The daily running of the organization became more complex, Kronos employed more people and the need to expand the market increased. With time, new needs emerged and the organization had to develop more sophisticated products specific to different industries and businesses. Mark did everything from evaluation, sales, engineering, which made him work on Sundays. However, such pressure was becoming unbearable and he needed to increase his managerial team. As a result, he hired a Chief Finance Officer, who would professionally oversee the money movement in the organization. At this stage, the organization needed more a strategist than a leader. Kronos decided to follow certain strategies in order to venture into the market. They had already proposed and implemented direct sales and marketing paths starting with unattached sales people when they had a single product. Anyway, the people became more attached as the company increased its scope of products. The management had already settled for vertical segments of the market.
At this stage, Kronos created a way to enter into the market and remain there. It identified hospitals as its best market, since external forces such as recessions would not affect the company. The organization determined its direction, as well, and now needed structures to reach set goals. With an identified market niche, developed marketing and sales strategy and increased research and development to cover its market, the organization had made progress by clearly defining its objectives. The organization further hired more experienced managers to work as vice presidents with an aim of becoming public at the right time. The recruitment of top managers was a strategic plan aimed at ensuring that they all perform certain roles in the process of becoming public.
Thirdly, the organization created a hierarchy of leaders and delegates their obligations. The top managers ensure that there is a mutual understanding between all departments and middle level managers. Human resource is a big consideration as there are many operations that require effective and efficient systems to manage (Greiner, 1972). This stage is faced with largely complex issues as the number of employees increases, as well as their different competencies. At this point, coordination of the different areas of the organization to achieve a common goal is the main challenge (Greiner, 1998). If the top managers fail to know what is happening in the lower levels, the organization may start taking wrong direction.
In 1981 Mark started to relinquish some of his duties to other managers after the board had pressured him to do so. By 1986, mark had taken up the position of a strategist, concentrating on the overall picture and less involved in details. He had several vice presidents who reported to him. With these vice presidents, he would deliberate the course of action and find the direction of the organization. Mark realized that while most of the decisions they made were very good, most of them were not giving good results because there was an inefficient implementation. It was at this time that he hired a Chief Operations Officer. With the increased demand for supervision that was more thorough and strategic decision-making, the organization needed a competent team of individuals at different levels to ensure that the firm followed the highlighted direction and achieved its desired goals. The board of directors could not run the organization and Mark alone could not do it, as well. Hiring Garret Lewis as the Chief Operations Officer was a sign of how big the organization had become and how important it was to ensure there was more delegation of duties. Garret Lewis was experienced in management among senior positions and it led to a subdivision of top management. Consequently, some of the managers of Kronos reported to him, while the rest reported to Mark. Further, there also occurred an increased need to find sources of capital whenever the organization needed it for its operations. Hiring and training employees needed skills and necessary care. This stage led to a larger number of top management team members who would ensure that every unit of Kronos was successful and could work together to achieve common organizational goals.
It was at this stage that there was little coordination of departments as there was no trust amongst them. Mark's management style was concentrated on one person and other employees did not want to make decisions not to make errors. There was suspicion in all departments and Kronos was not working towards one goal. It was run as units and not as a single organization. Pressure inside of Kronos often reflected on customers. For example, credit department would put sales department under immense pressure leading to the exerting pressure on customers. Paul Lacy came in as Chief Finance Officer and tried to change such culture. It was time to ensure that there was increased understanding amongst departments.
According to Greiner (1972), increased number of employees and departments usually leads to loss of control and prompts the next phase of organizational development known as coordination phase. At coordination stage, communication channels start emerging and at times they fail due to their primary and undeveloped status. Communication in an organization should be both horizontal and vertical. The organization is managed as units that need to collectively achieve a common goal. There is usually a single control point and reporting becomes more sophisticated and demanding. It leads to the arising of a red tape crisis, where different layers of the company get their own bureaucracy and distinct way of performing their operations. Unusual trends such as corruption and concealment of audit reports arise (Dodge, Fullerton & Robbins, 1994).
After a long tenure of micro-managing by Mark, there was a great disagreement that had developed amongst employees and departments. Employees struggled to get his attention and eventually increased competition amongst them, which negatively influenced Kronos. Mark was the overall manager and his word was final. Coordination was lacking and needed quick fixing to ensure that there was more understanding between departments and that all units within Kronos worked towards the same goals. With multiple products and departments, reaching organizational goals was always difficult. To bring real change, drastic measures had to be taken. One of the key measures among them was to let their Chief Operations Officer, Garret Lewis, leave. The organization had to find a way of coordinating its departments. It led to the adoption of The Predictive Index, a metric tool that would determine the behavior of managers and employees, as well. It is a tool that determines an individual's possible behavior. It measures dominance, extroversion, patience and formality and then creates a matrix that shows one's possible behavior.
The stage of discontent was solved by collaboration phase where the organization managers devised a way of ensuring that there is better coordination of increasingly tensed organizational units. The units started working together and supported each other as they reduced bureaucracies and increased trust among themselves. They started focusing on the overall performance of their organization and not their specific units. It was achieved through focusing appreciation on group and team efforts rather than individual achievements. It helped in arising of a new problem of overloaded management systems.
How it Works
01.
Select the type of assignment
02.
Provide explicit guidelines
03.
Enjoy your free time while our professionals work on your project
04.
Get an original work
This phase was correctly undertaken in Kronos through the use of PI index. After its use, Mark realized he had different people at his disposal, and he was able to discover more about himself. He started seeing how different groups of people perceived results, how much they would do to perform their work and how willing they would be in thinking beyond their directives. After using the tool, all the senior managers were understood better. Each of them was assigned a specific attribute considering individual skills. It improved the way organization conducted its communication across departments and individuals, as well as vertically to ensure more organizational growth. Usage of the tool helped realize that the management had made a mistake by losing Garret, because his traits complemented those of Mark and the organization faced a big gap which had to be filled. Further, critics such as Paul Lance were prior seen as hindrances to great ideas, but after the use of PI it was clear that some of these details were very important. All the processes brought understanding that the level of coordination of affairs and communication increased, with managers able to determine what they expected from their employees.
Finally, the organization addresses the internal problems from an industrial point of view. It helped increase focus on the external environment of the organization and strategies that lead to improved management of its systems (Greiner, 1972). This stage is known as the alliances phase, where an organization choses to merge with another partner or makes an acquisition. Though firms make alliances, it is not guaranteed that such alliances would be successful. They are often faced with challenges due to fundamental organizational culture differences and general objectives. Furthermore, an organization may start looking for other sources of capital such as selling shares in an IPO. It leads to change in structures as those who buy many shares may require to be constituted in the board of directors. Such developments may lead to a boost of the organization performance because some of new additions are experienced and can provide solutions to many problems. The differences between the directors may also cause the collapse of an organization.
Kronos was led by Mark into cementing its position in their industry. The company adopted many strategies to become more competitive, most of which worked excellently to make the organization grow. Kronos leased a plant in Lowell to ensure that all the manufacturing is done internally, instead of outsourcing or an acquisition. It ensured that the organization controls its processes and prices, as well as its products. Further, they did not depend heavily on their own sales people at first, but used sales people who were already established. They did not attach themselves to any of the sales representatives until they created a number of products.
Conclusion
Organizations face many phases in their growth. They must overcome most of them in order to succeed. Kronos is a perfect example of an organization that went through all stages of organizational growth model. Though these stages do not necessarily follow the same order, a mature organization often faces them in the course of its operation. They, at times, co-occur or recur depending on the nature of an organization. For example, after an acquisition the organization can return to the direction phase and then start developing with communication and management challenges. Such problems lead to the sale of acquisition or termination of an alliance.
Recommendations
Kronos should replace Lewis with an equally competent person and with a similar PI index.
The company should make more alliances to increase its market beyond the United States.
Kronos should not become public without strong financial and managerial bases. It should wait another five years to ensure that the management is stable and attractive.
An alliance with a software development organization would be a viable step to ensure it corresponds to the ever-changing technology.