Decision-Making Process of Madison PLC in Regard to its Potential Investments and Present Financial Capacities
Nowadays, it becomes increasingly difficult to ignore the fact that making an appropriate investment decision can influence the entire success of a business. This decision may work in both ways: positive as well as negative. That is why companies, which have already gained a distinct success, do not have to disregard the significance of making an investment decision. A typical investing dilemma is present in Madison PLC, which is planning to acquire one out of two European organisations and invest in a project aimed at the development new software. The corporation is experiencing a positive stock market grow and respective financial success, but making a wrong decision is still crucial for Madison PLC. Thus, the following case study report gives an account of the decision-making process of Madison PLC in regard to its potential investments and present financial capacities.
In order to speak about sourcing of funding an acquired organisation, a direct paternal investment should be indicated. It is the easiest way to fund the subsidiary company and control all of its voting options. Such a strategy is recommended for paternal companies, which need to gain a particular competitive advantage: new technology, specific asset, or market entrance (Needles, Powers, & Crosson 2011). In case of Madison PLC, any of two potential subsidiary firms presents a possibility of entering a wider European market. Thus, Madison PLC is advised to take an approach of the direct investment and purchase at a price, which is higher than a book value of a chosen organisation. In spite of the parental company's choice, a subsidiary company will need a sufficient funding, which is why it is reasonable to do that from the very beginning of acquisition (Needles, Powers, & Crosson 2011). Nevertheless, a proactive investment in the subsidiary company, which is barely known, implies unallocated risks, whereas returns on the investment are not guaranteed.
Another source of funding a subsidiary company is a reversed investment. The paternal company just purchases a chosen subsidiary firm, and then, the net profit of the subsidiary organisation is capitalised on a subsequent investment (Valdivia-Veralde & Razin 2014). Generally speaking, the subsidiary company invests itself under the governance of the parental corporation. This strategy is cost-effective, but it may imply issues related to the organisational behaviour, because the workforce usually reacts to drastic changes in the working environment. In order to return to the subject of a reverse investment, it is fair to mention that this approach is risk-free, since the paternal organisation is always able to support the capitalisation (Valdivia-Veralde & Razin 2014). In addition, the reverse investment outcomes are the long run result, which is why such investment mitigates a corporate financial liquidity. A self-invested subsidiary firm will be able to supply Madison PLC with its current assets and vice versa. As a result, the corporation will leverage its cash flows.
In such a way, Puteaux France is recommended for the investment with the help of a traditional direct paternal approach. The organisation obtains current assets, which are vulnerable from their perspective of a factual value to the business (Subramani 2011). That is why Madison PLC has to boost the performance of Puteaux France. As a result, the subsidiary company will obtain a better market maturity, and Madison PLC will get a direct channel of distribution for its products (Subramani 2011). The second reason for the traditional and more-than-book-value investment can be justified with substantial liabilities of Puteaux France. Hence, it needs a direct investment only; otherwise, the firm will place itself at a higher risk. Beyond a doubt, Madison PLC is financially capable of direct investing in this potential subsidiary firm, but the management of investment is also crucial in that regard. That is why the risk mitigation initiatives should accompany this investment option.

VIP services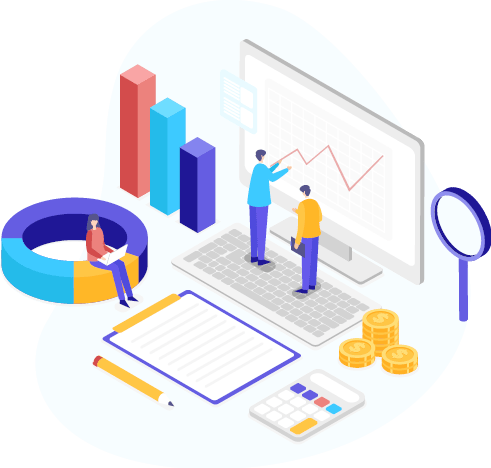 As for Melia Spain, this potential subsidiary company should be invested via the reverse investment. First of all, this firm has a better annual turnover; therefore, it is sufficiently mature at least within a market of its performance. Second, its liabilities do not pose an evident risk, and the organisation is capable of addressing these liabilities. Third, Melia Spain does not contain substantial payable taxes. Such sort of expenditures is undesirable for Madison PLC, because of initially settled margins for an acquisition of this subsidiary organisation. Therefore, the reverse investment can be a reasonable source of funding Melia Spain. However, a presence of a single factor puts this strategy at a considerable risk. A value of the capital possessed with the firm's shareholders is low, which is why Melia Spain does not obtain a relevant market value. A low market value of the firm implies the fact that a tangible performance orproducts of the organisation do not comply with the appropriate quality. That is why Madison PLC is recommended to opt for Puteaux France.
Efficiency of Working Capital
Madison PLC can enhance its cash flows by operating with the working capital in multiple ways. The effectiveness of working capital and subsequent cash flow can be gained with the help of the considerable optimisation of daily operations within the corporation (Spetrino 2008). The most widespread mean of optimisation is the deployment of outsourced solutions, which can amend the corporate workflow to a desirable extent. Then, Madison PLC should improve its financial liquidity via sweeping accounts and short-run transactions. These actions imply a fast and frequent involvement of the corporate finance, so that the financial lifecycle of the company will be always in an active state (Spetrino 2008). Moreover, the corporation needs to mitigate associated risks (Spetrino 2008). They thwart company from gaining its competitive advantages, and cash flows become redundant and weak because they do not belong to a profit-generating mechanism. As a consequence, the mitigation of risks will provide the firm with a better operational space.
Investment Proposal
In regard to a choice of the software for the respective investment and development, the first option of Madison Super Software should be selected. The company admits its rapid growth at the equity market. Thus, an unexpected fall-down is the most expected event. One of the general stock market rules suggests that equity prices can fall unpredictably, especially after a prolonged growth (Buffet & Clark 2012). That is why the first option is risk-free for Madison PLC. Investing in this type of software does not require substantial costs, so that a possible event of the stock price decrease will not be dramatic for the corporation (Buffet & Clark 2012). As a result, the final outcomes of Madison Super Software will not differ much from investing in Madison Platform, even though it requires more expenses. In fact, the lifetime value of both products is five years. The net profit value for the first option is lower on 1%, but the difference in associated risks is considerable. Therefore, a choice of Madison Super Software is well-justified.
Free Features
References/
Bibliography List
In order to prove that, it is appropriate to calculate IRR for both products. In such a way, IRR for Madison Super Software is 48. 667 (five year period cash flow plus 3% inflation) /(1+R) x 5 – 5, 500, 000 = 0. Therefore, 48. 667 /(1+R) x 5 = 5, 500, 000. Then, 48. 667/(1+R) = 1, 100, 000. Consequently, 1+R = 48. 667 / 1, 100, 000. Thus, 1+R = 0. 0000442427. That is why R equals to 1. 0000442427. Provided that the net present value is not equal to zero but to 10% at the initial stage and 14% in the end of the investing horizon, IRR will be 10. 00044243 and 14. 0006194 respectively. As for Madison Platform, its IRR is the following: 59 566. 96 / (1+R) x 5 – 5, 500, 000 = 0. Hence, 59 566. 96 / (1+R) x 5 = 5, 500, 000, and 59, 566.96/(1+R) = 1, 100, 000. That is why 1+R = 0. 0541. R is equal to 1. 0541. The initial NPV for this product is 11%, so that IRR will be 11, 5956, and final NPV was forecasted to be 13%, which is why according IRR will equal to 13. 7. Beyond a doubt, the second product suggests a better interest rate, but the difference is not considerable, at least for taking risks described above.
Provided that Madison PLC opts for the investing in Madison Super Software, it is recommended to invest in short term. That will provide the corporation and the project with a better financial liquidity and, hence, with more active cash flows (Buffet & Clark 2012). In addition, Madison PLC will be able to control the quality of the project's deliverables: each phase of the project will be funded as the separate investment (Masters 2011). Besides that, the corporation can enlarge its investing capital by doubling its shareholders accounts (Buffet & Clark 2012). The corporation loans more shares from its brokerage firm, but pays a standard price. Subsequently, the value of the purchased equity grows, and the company sells them back and covers the liability to the brokerage firm (Buffet & Clark 2012). As a result, the benefited difference can be used for investing in the product. This investing technique, however, implies a risk. Under circumstances of the equity market volatility, the company may lose its current stock price as well as the value of other purchased options (Masters 2011). This is a particular limitation to this investing technique, and it should be used with a consideration of the risk mitigation. One of such ways to preserve the company from unallocated risks is calculation of the break-even point. This technique is pivotal for decision-making of Madison PLC, which is why the break-even analysis is worth discussion.
Break-even Analysis and Associated Factors
Deployment of the break-even analysis is useful for determining of intangible and tangible benefits of the company during a particular time frame. This tool facilitates a decision-making process and enables the company to trace the investing in the product as well as potential of the product as a selling point. It becomes increasingly apparent that the break-even point is not a single factor that should be considered (Schneiderjans, Hamaker, & Schneiderjans 2010). Madison PLC has to pay a particular attention to the managerial perspective of funding the product. In the light of sufficient funds, management may take redundant actions, which will weaken the cash flow. By the same token, the estimation of the product's lifetime value may be compared to the quality of associated earnings, once substantial profits may occur to render a little value to the company (Schneiderjans, Hamaker, & Schneiderjans 2010). That is why Madison PLC may need to conduct several ratio analyses.
new service!
Our Top RESUME WRITING SERVICE
will back up your efforts,
making your career growth a reality!
In order to return to the subject of break-even analysis, the break-even point for Madison Super Software is the following. Provided that a cost for the development of a single unit of the software is 150$ (a rate of working capital growth), and the fixed cost is 5, 500, selling a single unit at the price of 978$ is reasonable. This price consists of the average increase of revenue within the 5-year lifetime value of the product plus the inflation ration of 3%. Thus, 5, 500/ (978 – 150) ? 7. This is obviously a low number of sales required to leverage expenditures on the product; thus, this is a feasible task for the company. As for Madison Platform, the break-even point will be as follows: 8, 500/ (1, 195 – 153) ? 9. It is hard to argue that the difference between both break-even points is not drastic. Still, it should be presented graphically and presented.
In such a way, the break-even chart for Madison Super Software is the following:
The blue line is fixed costs, the red one is overall costs, and the green one is total revenues. The chart, however, depicts that the company should sell more than 6 items of Madison Super Software in order to make its sales profitable (Jones 2009). It can be explained with the fact that the difference in total costs and respective total revenues is less than the price of a single unit, which is why Madison PLC should make a little better effort than the calculation suggests. As for Madison Platform, its break-even point is the following:
The chart depicts that the break-even point is easier to gain with investing in Madison Platform, but a risk of the equity market volatility is still present. Therefore, Madison Super Software is still the preferable option, because the break-even point of this product is feasible for the corporation.
Ratio Analysis
In order to start the ratio analysis, it is appropriate to note that the leverage ratio and working capital should be calculated. In such a way, the leverage ratio for Puteaux France is the following: 6, 637/ 2, 395 = 2. 77. As for the working capital, this firm has 12, 464 – 6, 637 = 5,872. These data are sufficient for making a decision in favour of this company. Even though the leverage ratio is slightly insufficient, the firm operates with a considerable working capital, which is why Madison PLC will be able to appropriately fund this firm (Law 2010). In regard to Melia Spain, its leverage ratio is 1833/1,482 = 1. 27. At the same time, the working capital of this firm is 1482 – 765 = 717. Despite the fact that Malia Spain has a lower debt, its working capital is not reliable for Madison PLC that keeps growing (Tracy 2012). Investing in Melia Spain would be a preposterous decision, which is why a choice of Puteaux France is explicit for now.
Make the right choice and get the
TOP quality papers
We ensure you that our custom writing service will find an appropriate writer in the subject mentioned in the
order
description/attachments. Your order will be delivered according to the set deadline and the quality of writing will be high.
(+10% to the order total) This option is for clients who want their
order
to be quickly assigned to one of our professional writers. Premium quality also means that the final paper will be subject to additional plagiarism checks, and the client will receive a PDF file with a detailed plagiarism report created by our professional editors.
(+15% to the order total) Apart from a "Detailed Plagiarism Check" option, our online agents will try to urgently assign a writer among the top 30 best company writers. Your
order
becomes of the highest priority for us. If you want your order to be our TOP priority, choose this option.
As for the other factors, which should be considered, shareholders' funds are also of paramount significance. These data describe how the company itself is able to cover its liabilities and operate with the already gained capital (Tracy 2012). In other words, the shareholders' funds can be needed in the event of the company not being able to cope with investing in the subsidiary firm. This probability, however, is extremely low, but the data render the sufficient information about the financial reliability of the company (Tracy 2012). Therefore, this factor is especially critical for Madison PLC, because it expects the organisation to face the equity market volatility, so that it should be ready for fluctuations in stock prices. Overall, the choice of Puteaux France is well-justified because of the evident reliability and financial feasibility for investing of Madison PLC.
Conclusion
It is appropriate to make a general comment on the fact that Madison PLC should make an investment decision with a sufficient consideration of the shortcoming equity market volatility, which will affect the company. That is why Madison PLC is recommended to take a safer path of its growth and long-term investments, whereas its financial perspective has been improving to a certain extent. The company is suggested to purchase Puteaux France, because it is a well-controllable source for the direct investment. In spite of the fact that this firm has to cover its liabilities, Madison PLC is capable of funding this subsidiary firm; meanwhile, Melia Spain does not offer a reliable asset of shareholders' accounts. Additionally, the corporation has been advised to opt for Madison Super Software, since its overall expenses and break-even analysis has suggested that this is a substantially safer investing choice for the proactively growing company. Finally, the company should take short-term investments in order to preserve itself from the equity price downfall.