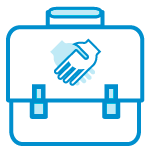 The business environment continues to change in order to embrace the newest concepts and ideas that make it easier to enhance communication in the business world. This is an aspect of innovation in the ever changing business dynamics. Two main theories have been proposed to explain innovation in Business Communication. These are disruptive information and value innovation theories respectively. EBooks are a perfect example of disruptive information. Although the invention of the EBook simplified the process of communication in business practices, it has led to the extinction of print methods that could not adjust to the shift in innovative measures. A number of materials regarding innovation have been published. They can be summarized to demonstrate how both disruptive and value innovation have revolutionized Business Communication over the years. In conclusion, EBooks are a form of disruptive innovation. They play an important role in the facilitation of efficient communication when conducting a diversity of businesses. EBooks are a means of unlocking the future that the future holds for business.
This paper will analyze innovation, disruptive and value innovation, a comparison between value and description innovation, and possible case studies with relevance to EBooks. Innovation is an eminent feature that can be picked from a keen evaluation of the business world today. Innovation refers to creativity in the development of newer, more effective concepts with an objective of making the execution of one or more tasks easier.
Innovation Theories
Two main theories have been proposed to describe the concept of innovation in the growth of a company. These include disruptive innovation and value innovation. Disruptive technologies have become very popular with changing times. A good example of such a disruptive technology that has enhanced business communication in modern-day companies is EBooks. EBooks are electronic books that are commonly used to convey electronic information via a gadget that is capable of deciphering the information at hand. The use of EBooks has revolutionized the business world in the sense that these forms of disruptive information make it possible for those partaking in business to share their research and business strategies in publications with their colleagues while retaining an original copy of the same information. However, the use of EBooks necessitates that the user has some level of computer literacy, a computer, and a stable Internet connection. This is because EBooks exist in electronic format on the Internet. They are uploaded to the Internet by individuals who have exclusive rights (copyright) and wish to share their materials with other individuals in the same industry. Any person who is interested in using these electronic books has to download them in order to view the information archived in these sources. This has facilitated the rapid revolution of ideologies and concepts in the business domain today.
The next theory that has been put forward to explain innovation in business is the theory of value innovation. The value innovation theory is the platform on which the Blue Oceans Strategy is founded. This theory suggests that innovation in the modern business world results due to planning that involves the minimization of expenses and minimization of costs with optimized outputs. EBooks also stand out as mediums of facilitating innovation concerning the Value Innovation theory. This is because the EBook era has seen a cut in costs of publication of information about the business. Before the EBook, printed material was used to propagate business ideologies. This necessitated that the parties involved incur costs of printing of copies of the books and purchase them. With EBooks, the author just needs to upload their material online and because of the ease with which this was done, the EBooks may be downloaded for free. They can also be purchased depending on the wishes of the author, and to read them, one requires the use of software known as an EBook reader. EBooks are an aspect of the modern world. They are a form of disruptive innovation and represent a trend, which is fast replacing printed books. This has played an especially significant role in enhancing innovation in Business communication.
EBooks have made it easier to convey information between relevant parties to achieve a shared business meaning. Innovation refers to motivate decision making that leads to the making of an informed action. It is one of the tools that are critical for the success of a business. A successful business will suggest that very effective, innovative practices are employed by the company's management. This is because innovation ensures the longevity of the business in the respective market. Innovation prevents a business from becoming outdated. An up-to-date business is one that is capable of keeping up with the trends of the modern market. Business trends reveal what it is that the consumer prefers. Possession of this knowledge is necessary so that a business can frame the production of goods and services in alignment with the necessities of its customers. The process by which this innovation is exercised constitutes well-defined communication systems. Innovation is, hence, a critical part of business communication.
Disruptive Innovation
There are two main theories of innovation as mentioned earlier, the disruptive innovation, and value innovation. Disruptive innovation means sacrificing current trends and sacrifices in order to adapt new ones that are more favorable to the business in the long run; in other words, knowing when to switch between current and emerging trends in the making of strategies within companies (Leavy, 2004). A form of disruptive innovation that this paper will revolve on is the use of EBooks. The desire of man to record the means to his greatest accomplishments has existed since as early as the development of communication within his setting. This evolved from drawings and scribbles in caves to well organized literature on paper. Physical books have been around for ages with the purchase of books being the most effective way of accessing well-researched business ideas or practices. Printed books, journals and other educational manuscripts were the main means by which individuals exchanged insight in pursuit of business in past years (Utterback, 2005).
We Offer
Original writing according to your instructions

Deadlines from 3 hours to 60 days

All disciplines covered

Confidentiality

24/7 Support
We Guarantee
Plagiarism-free papers

Timely delivery

Skilled writers with Master's/PhD degrees

Personal data security

Instant replies to all your questions
With the increase in technological advancement, it is possible to store information in soft copy in the form of EBooks. The term EBook simply refers to the term electronic book as described earlier. EBooks contain information that is present in a normal, printed book. The only difference between the two is that an EBook is electronic meaning that it can be accessed on the Internet. This means that a person can easily access information within their EBooks from the comfort of their homes via a computer or Smartphone device. EBooks are considered a form of disruptive innovation since; on their arrival into the business market, the use of age-old printed books has almost become outdated. Book companies that have failed to embrace the electronic system have been phased out of the market since their reluctance to embrace changes in the job market displays that they are not innovatively equipped to deal with the current business market.
EBooks enable and enhance communication within the business realm. In order to access EBooks, one must have a computer, a stable means of electrical power, a stable Internet connection, and the technical know how to operate computers. Richard Foster, in his book The Attackers Advantage points out that the leadership in industry's changes hands in approximately seven out ten cases in the presence of discontinuities within that industry. EBooks ensure that the information flow continues, hence reducing the impact of discontinuities. EBooks are easier to edit since when a change or addition of information occurs, the author quite simply edits their copy then readers will purchase an edited version of the improved version then download it for immediate use.
How it Works
01.
Select the type of assignment
02.
Provide explicit guidelines
03.
Enjoy your free time while our professionals work on your project
04.
Get an original work
The development theory has been identified as a possible measure of how successful a company may become. This takes into consideration the choices that the company will make when faced with difficult options. The developmental theory involves necessary sacrifices with regard to priorities with relevance to innovation (Raynor, 2012). For example, even though printed books have served the purpose of ensuring meaningful communication, the future market dictates that companies use the EBooks to facilitate communication. This has almost phased out printed books, but it is a better way forward for the company. In other words, it is considered a necessary sacrifice. What this tries to demonstrate is that disruptive innovation is applied in cases where advantage matters and persists. In modern business communication, the use of EBooks appears to be more advantageous to the average employer as well as being persistent in its marketability.
Value Innovation
Value innovation refers to measures that are meant to maximize the profits or yields of a business while minimizing the costs of input. As a reflection of an earlier statement, the value innovation theory is the platform on which the Blue Oceans Strategy is founded (Kim & Maubourgne, 1997). This theory suggests that innovation in the modern business world results due to planning that involves the minimization of expenses and minimization of costs with optimized outputs. This theory demands that businesses find ways of minimizing the input and advocates for low cost with relevance to reaping maximum profits. Research shows that even though value innovation does not focus on building and maintaining advantages in the market, it usually results in the greatest advantages in competition. This makes this theory a very powerful and effective tool.
Value innovation vs. Disruptive innovation
Based on the analysis of the two theories, comparisons can be drawn. Disruptive theory advocates for a company to leverage its assets in order to gain advantage while value innovation emphasizes that a company utilizes the assets it already possesses fully in order to get higher yields. The disruptive theory also focuses on making the necessary sacrifices in order to beat the competition presented in the business of relevance. The value innovation theory, on the other hand, does not focus on beating competition, but rather insists on competition against self to obtain self-betterment. EBooks, a form of disruptive innovation are a fast means of communication within a business setting. They are also readily available to anyone who has access to the Internet. They also do not require shipment fees. On the other hand, they are limited to people with electricity and who can afford a smart phone or computer.
Case Studies
A. Value Innovation at Samsung
An assessment of the first quarter of Samsung revealed an 81% increase in net income between successive years. Samsung is now a market giant in the mobile handset business owning a remarkable 20.7%. The company is largely responsible for the sale of smart phones overtaking that of my phones within a 31% to 24% margin, respectively. Testimony from Son Wook, a former CEO of Samsung reveals that the company's value innovation program (VIP) is largely responsible for the dominance that Samsung has so intimately enjoyed in recent times. The VIP program involves the identification of the main factors on which the company exists and adjusts these factors with an aim of creating a market space that is contested. The innovative approach embraced by Samsung conceptualizes the Blue Ocean Strategy by Chang and Maubourgne. This strategy ardently embraces the value innovation theory (Barwise & Meehan, 2012). The above-cited study reveals the role of innovative theories, specifically the value innovation theory, in the success of companies.

Plagiarism-free guarantee
Confidentiality guarantee
B. Disruptive innovation at Intel
Intel, under its New Business Initiatives program, provided data on a portfolio of 48 new businesses that were to receive financing. Intel's then manager, Thomas Thurston, provided the business plans of these businesses to MBA students at MIT, Harvard, and the Canadian Ivey Business School. This was a predictive test. The subjects were asked to predict which businesses were likely to succeed or fail. All their results, as a population, reflected randomness with an average of a survival rate of 10% being obtained. They were then provided concepts of the disruption theory and asked to re-evaluate the cases. They each came up with a portfolio that reflected a survival rate of up to 15%. One cannot count out experimental flaws in the methodology and execution; hence the optimal success was not achieved. However, the margin of the results was sufficiently reasonable being an indication of the application of the disruption theory in the success of operations within a company (Raynor, 2012).
Conclusion
In conclusion, innovation is a component of the modern world of business. A company that does not prove to be innovative enough is displaced from the pedestal of power in the realm of business communication. Disruptive innovation and value innovation are the two theories of innovation that have been put forward and that are globally accepted. The use of EBooks is a form of disruptive innovation since they have led to reduced or even completely discontinued use of books as the sole source of information within the business realm. EBooks have revolutionized communication in the world of business by presenting a ready means by which information can be exchanged in order to facilitate business development. However, EBooks can only be used by individuals who are computer literate, can afford a computer, and who have access to electricity. In consideration of the state in the business world today, EBooks appear to be a fundamental medium in shaping the face of many companies. Besides being a form of disruptive innovation, EBooks also appear to complement the ideologies of value innovation. Innovation is, thus, paramount for the success of any business today.