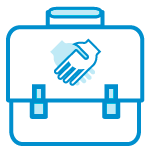 Large companies hold cash which they value as an important asset in the running of their daily activities. There are varied rreasons that drive large organizations to hold huge amnounts of cash got from their business transactions. According to Leky (2003), the major reason for holding cash is to help companies keep running in difficult times. Aexample of this is when a country is facing high rates of inflation. Such companies with huge reserves of cash are able to maintain their operations by making use of the held money. Different companies have their varied reasons for holding cash but the major reason has been identified to be taking of precautionally motive. Cash holding has been recommended by several economists as it serves a vital purpose in difficult times like recessions.
MICROSOFT CORPORATION
Microsoft corperation is a large company with its headquarters in the United States. Despite the large market of its products in the home country, the company has established external markets outside United States. From the annual financial reports, Microsoft is rated Number one for having the largest amount of cash holdings going over $72 billion. It is also suprising to noyte that 75% of this money is found in markets outside United States (Patty, 2010). This is aimed at reducing the tax burden incurred by such organizations in the United States. According to the recent tax data in the United States, Microsoft is able to reduce its tax burden by 16% by operating and investing most of its cash in outside countries. This has been noted as the major driving factor making Microsoft hold cash in exteranal accounts.
APPLE
Apple has been noted as the leading cash holder in the United States. Huge amounts of cash has been held in its accounts where some are found in foreign countries mostly in Europe. Different financial regulatory organs have been putting pressure on Apple to return someof the externally held cash to home country. It has also been argued that if Apple returns some of its money to the shareholders, there can be more investments in United States. This is because there are billions of dollars held by Apple company in foreign accounts. According to the recent US financial data, cash held by Apple company in foreign markets amounts over $ 160% in by the end of 2012. This amount is noted to have increased by more than 6.2% by March 2013. Besides the tax motive making most of the United States based companies have large offshore cash holdings, Apple company as other motives behind having external cash accounts. According to Gilly (2009), Apple is the fastest growing company in the United States. There has therefore been a trasaction motive making the company have huge cash holdings in countries where it intends to carry out trade affairs. The cash held is mostly meant for carrying out daily operations in the company which is interpreted as a transaction motive.
CISCO
Cisco is also a United States based company with huge amounts of cash hioldings. According to the recent global financial reports, Cisco has a cash holding of over $53 billion. One of the major explanation given for its huge cash holdings is its intention of taking precautionary measures. Thguis has been driven by the high competition from related companies in the United States. Cisco has also been looking forward to invest widely in foreign markets like in Europe and Canada. The cash held will therefore be used in expansion activities in the near future. This has also been driven by the fact that money held in external accounts is muchsafer from the acute taxation systems in United States. Like other large companies in United States, tax motive has also been the driving factor making Cisco hold large amounts of cash. In average, 45% of its cash assets are found in foreign accounts (Patty, 2010).
We Offer
Original writing according to your instructions

Deadlines from 3 hours to 60 days

All disciplines covered

Confidentiality

24/7 Support
We Guarantee
Plagiarism-free papers

Timely delivery

Skilled writers with Master's/PhD degrees

Personal data security

Instant replies to all your questions
GOOGLE
Having been into operation for many years, google company has made huge profits from its daily financial transactions. The company was rated number three in cash holding ranking in 2011. This is because there is more than $56 billion held in Google's accounts some of which are located in foreign countries. More than 29% of the cash reserves held by Google company are found in external accounts mostly in Europe and Russia. There has been driving factors making the company have external cash holdings as observed in other large companies (Yarky, 1989). The major reason has been the tax motive which is also common in other companies. Another reason for holding cash is for transactions in the company. The company operates widely in external markets therefore, requiring huge cash reserves to keep it running.
RYANAIR
Ryanair has been ranked as one of the best performing airline company in the world. The company has been into existence for decades thereby making huge profits from its daily operations. According to the recent global financial records on the airline sector, Ryanair company has held cash of more than $203 billion in its accounts. Being one of the busiest airnes, Ryanair requires huge amounts of money to run its daily operations (Witter, 2001). Transaction motive has therefore been given as a major reason for the huge amounts of cash held by the company. In average, 21% of daily profits made by the company are held in its accounts. The company has also established foreign operations where some of its external accounts are located.
Overall, not bad. Especially when there are discounts
Guys, if you do not use their services yet, you have lost a lot. Try it once and you will feel that your life has become brighter because there wil...
Best service. I always receive my orders on time and I have two days for free revision.
I have been using your service for a long time and everything suits me. Thanks again for your help!
overall pretty good
I am thankful that I have plenty of time to read the paper and make any adjustments if I need to.
Discount applied successfully