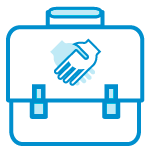 In modern world, organizational structure is a well-planned system, and there are many elements which contribute to the development of this system. Together with the expansion of multinational companies worldwide and the increasing importance of globalization, organizational structure and the management of all the processes related to it are becoming more significant. In order to see how organizations are developing and behaving, organizational change as a process has been introduced.
According to Stickler (2008), organizational change is everything that relates to the new methods of work arrangement, which help companies to retain their competitiveness on the market. Change management helps organizations to improve their operations. At the same time, Senior and Swailes (2010, p. 116) believe that there can be no best method, which helps in making a perfect organizational structure, and this is the reason why the analysis of change processes is so important.
According to Harsh (2011), "organizations do not exist in a vacuum but are continuously affected in numerous ways by changes in the society" (p. 22). The dynamics of the business environment together with the increasing role of socio-cultural and technological factors leads organizations to change. In addition, as Cawsey, Deszca and Ingols (2012) note, "concerns over global warming, sustainability, and environmental practices give rise to new laws, standards, and shifts in consumer preferences for products and firms that exhibit superior environmental practice" (p. 5).
Therefore, each company seeks for those methods of organizational change which help in their particular situation. This research is based on a case study of VICSES, which is the volunteer based civil defense organization. The case study of VICSES helps to discover the relationship between communication and organizational change. The purpose of the research is to find out to which extent communication as a tool serves to enhance organizational change in a company and how can it be applied on practice in the organizational daily routine.
Organizational culture has been one of the most important factors in the VICSES organizational change; team work played a vital role in achieving the goals of change process. Due to the significance of this factor, organizational culture is evaluated in terms of its impact on organizational change. Communication is viewed as an instrument that enhances processes within the organization; in the final section, communication's role as an instrument of organizational change is addressed.
The Concept of Organizational Culture and Change
Organizations are very complex systems of relationships, rules, processes which all have to be managed effectively in order to reach the strategic goals. Organizational culture is very closely tied to change management. As Cawsey, Deszca, and Ingols (2012) believe, all change processes that do not relate to organizational culture that are of personal origin or that fail to enhance organization's effectiveness are usually not part of organizational change. At the same time, organizational change is aimed at, but does not necessarily lead to organization's effectiveness (Collins, 1998).
Organizational culture and change are the results of organizational structure, which helps to manage the diverse skills that individuals possess within the structure of an organization (Cummings & Worley, 2009). As Harsh (2011) believes, within organization "each group in itself needs to be bound by formalized work division amongst members, coordination of their activities, well-defined rules and procedures governing their working relationships and communication modes" (p.29).
We Offer
Original writing according to your instructions

Deadlines from 3 hours to 60 days

All disciplines covered

Confidentiality

24/7 Support
We Guarantee
Plagiarism-free papers

Timely delivery

Skilled writers with Master's/PhD degrees

Personal data security

Instant replies to all your questions
That is why in organizational structure, communication between individuals and all the formalities, which are part of organizational culture, play such an important role. At the same time, the processes within the organization which help to improve and enhance organizational culture are all based on changes made to the structure of organization (Auster, Wylie & Valente, 2005). In this respect, change and organizational culture are the two elements that fit each other most closely.
In most cases, organizational change starts with identifying what needs to be changed and how the process should be carried out (Cawsey, Deszca & Ingols, 2012). For most companies, the stage when change should be applied is determined by the quality of service provided by the staff. For this reason, organizational culture issues are usually a part of the change process. Most researchers provide the examples of case studies when the issues arose due to the fact that someone not following the guidelines, which is a violation of company standards and the result of a poorly managed organizational culture.
Organizational culture is also influenced by the leadership style, which is applied by the managers in the organization. Due to this and other factors that are derived from the structure of the organization, organizational culture can be distinguished as creative, focused, or democratic.
Lewis (2011) refers to the recent study by McKinsey consultants made in 2008, where "only one-third of organizational change efforts were considered successful by their leaders" (p. 24). This can be the political question, as leaders tend to undermine those decisions that are not made by them or that, according to subjective opinion, may harm the organizational development.
Change modifies structure, therefore, organizational culture is also affected by organizational change processes. The new structure of VICSES which was launched in 2005 intensified the connection between the management of the company (CEO and the Board of Directors). On the one hand, the Board has to conduct corporate expertise, and from another hand, it has to take control over decision making by giving strategic advice.
As Lewis (2011) notes, "the degree to which implementers and stakeholders agree in framing success and failure can have tremendous impacts on future change initiatives" (p. 25). The organizational culture at VICSES has been strong enough to support hard work and a sense of trust among colleagues. However, some very crucial elements were lacking: less hierarchy in communication at different levels, less directive behavior on behalf of management, and less isolation in decision making process.
The personnel of VICSES participating in the process of change needed to provide alignment of all working processes, which was not possible. In addition, change managers did not understand what to do, and the regional communication was lacking efficiency and accuracy of information. Such issues are very typical to organizational change process, and that is why VICSES presents a great example of how changes can be successfully implemented in a socially oriented organization.
Harsh (2011, p. 30) defines organizational culture as "a system of shared beliefs and attitudes that develop within an organization and guides the behavior of its member." It is believed that organizational culture (or corporate culture) helps to maintain the standards of performance within the organization and largely influences the quality of work at all departmental levels. In other words, organizational culture is a set of values that connects people in setting their daily job responsibilities and unites them around all business processes of the organization.
At VICSES, organizational culture is based on the attitude "we versus them." Despite the fact that the company is diverse in terms of employees, it still maintains a strong feeling of negative rivalry towards external competitors. Organizational culture of VICSES is based on traditional values, such as hard work, independence, safety in the field, competence, and compliance.
How it Works
01.
Select the type of assignment
02.
Provide explicit guidelines
03.
Enjoy your free time while our professionals work on your project
04.
Get an original work
The change process, however, has focused on the following values: commitment, integrity, trust, and community. In order to implement organizational change, organizational culture is one of the most important issues to be considered. According to Harsh (2011), "a reasonable degree of stability is required as a setting for planned change" (p. 36). The case of VICSES proves this thought: during the organizational change process, all organizational values were preserved and thoroughly taken care of.
Another important factor of change provided by organizational culture is the feeling of psychological security that is provided by the traditional values, customs, and order. This is a driver of change which, according to Harsh (2011), is able to "provide for order and predictability without which planned change would be impossible" (p. 37).
Czarniawska-Joerges and Sev?n (1996) strongly believe that organizational change should get more support from organizational culture, as the desire to make the difference is a part of human nature. The change is a constant process which connects our past and future behavior. Czarniawska-Joerges and Sev?n (1996) explain the process of organizational change based on the behavior of individuals in the following way: "we orientate our actions to the actions of others past and present in order to achieve social integration, yet we retain our capacity to make the difference and in so doing we further extend social institutions in time and space" (p. 190). However, despite the fact that this process is inevitable, the motivation for change is at the subconscious, rather than conscious level of thinking. However, what organizations require as part of organizational change, is active participation in the process (Deetz, Tracy & Simpson, 2000).
However, cultural values of the company may serve the opposite way: organizational culture and organizational change are often contrasted in research as they tend to reject each other. Organizational culture rejects many change processes due to a number of factors, but primarily due to the fact that the people get used to the old ways of doing something, and they are not ready to apply the new ways. In addition, change processes may not be understood in terms of their functionality and necessity for the organization.
According to Harsh (2011, p. 37), "new ideas may be rejected if they threaten the psychological, functional, cultural factors even though they may be preferable for practical reasons." The staff needs to understand the purpose of changing processes and the underlying reasons for the change. Without this information, organizational change will not be effectively implemented.
In order to make organizational change positive for organizational culture, the process of change should be distinguished as something that is evolutionary, and not based on dramatic changes. Keeping change management at the level of careful assessment and planning helps to conduct a deep analysis of each stage of the process and communication of the results to the employees, which may serve as motivation towards organizational change (Barker & Angelopulo, 2007).
Communication and its Role in Organization
In order for the change process to occur effectively, each organization has to develop organizational change model. As Burke (2011) claims, "a useful organizational model is one that simplifies and at the same time represents reality, a conceptual framework that makes sense to people who work in organizations and helps them to organize their realities in ways that promote understanding and action for change" (p. 26).
The organizational model for VICSES was based on the principle of "tough reality": the best and most appropriate step was to adopt a single and unified set of values and goals for the entire organization. This set of goals was called "One VICSES." Leadership at this stage played a passive role, being a consultant of change process and providing direction.
Lewis (2011) provides examples of the evidence from case studies where the stakeholders (those people who do not implement organizational change processes) "often have a difficult time during change', and in general 'change takes a high toll on stress levels and feelings of commitment to the organization" (p. 25). By inserting volunteers in the team, VICSES aimed exactly at this issue.
The leading role which employees at VICSES played in the process of organizational change can hardly be overestimated. Assistance provided to fire agencies, increase in the number of volunteers were all a demonstration that the organization's management understands the importance of the work conditions for the staff and it shows positive effects of the organizational change at VICSES.
The organizational change does not start from the inner part of the company, it is always a result of the environmental changes (Hayes et al., 2001). When organization's environment suffers from a set of external factors, organizational change has to be introduced. According to Cawsaey, Deszca and Ingols (2012, p. 32), "organizational change is focused on the business – using an understanding of human relationships to improve organizational results."
However, in every case, organizational change and its implementation requires a team of professionals, who can be in charge of the whole organizational change process. Despite the fact that many organizations leave change management to be responsibility of the leaders, it is not enough for organization as a system to implement change without the help and support of the team.
In general, organizational structure assists all the processes within the mechanism "to generate the large variety of responses required to meet the challenges posed by the environment" (Harsh, 2011, p. 4). It is not possible to run the company without considering the environment and all the external factors. Change management is all about helping organizations to take note of these challenges and act accordingly in order to stay competitive on the market.
Despite the fact that external factors are in most cases the drivers to organizational change, it is imperative to understand that the change cannot be implemented solely as a reaction to the business environment changes. Organizational change is influenced by a combination of both external and internal factors (Collins, 1998; Deetz, Tracy & Simpson, 2000). As Myers, Hulnks & Wiggins (2012) notice, organizations respond differently to the same changes in external environment, which proves that organizational change is not only a result of external trends.
When looking at various cases of organizational change driven by the internal factors, communication may be identified as a part of all these processes. Whether it is a new leader entering the company or a change in the company size, communication is something that may go wrong and seek for the need of organizational change.
The increased team work, which was mentioned as one of the key factors that facilitated change in VICSES, was based on communication as a core process of the organizational change. At the stage of decision making, communication was a necessity prior to implementation of each process. At the same time, communication was held at all levels: both management meetings and employee meetings took place. Finally, communication was the most important issue for both the employees and volunteers.
How Communication Affects Organizational Change
In order to focus on the results of the organizational change, it is important to understand that the data should be collected from all departments, as it is not useful to learn the situation when the estimates are approximate and future actions are unknown (Burke, 2011; Conrad & Poole, 2012; Miller, 2012).
According to Lewis (2011), "failure of organizational changes may have minor or major consequences for stakeholders associated with an organization and on the ultimate survival of an organization" (p. 25). In addition, "change, while common in many organizations, is frequently troublesome and often fails to yield desired benefits" (p. 25).
One of the most effective tools in determining the scope of the organizational change is planning the future state. As Cawsey, Deszca and Ingols (2012) observe, "a desired future state allows leaders to identify the gap between the present and the future and how they propose to close that gap" (p. 46). The gap is the subject of the organizational change in all situations. Defining the gap prevents managers from focusing on organizational issues other than the ones that need to be changed.
The most prominent meaning of change processes is that "change actually triggers an opportunity for the manifestation of higher goals and a break from the rigmarole mechanistic way of living" (Harsh, 2011, p. xvii). In order to help the organization reach its strategic goals, change management is of vital importance. However, any change should be handled with deep understanding of the process and its consequences to the organizational structure.
Oreg, Michel & By (2013) discuss the study made in 1995 by Ford and Ford, which revealed the importance of change-related communication in the organization. According to the research results, "change-related conversations are the means by which change is initiated, understood, implemented, and outcomes achieved" (Oreg, Michel & By, 2013, p. 236).
This is the exactl reflection of the situation at VICSES. Management meetings and employee meetings discussed change processes and pointed out the most important and positive results of organizational change. Almost all company corporate events turned into performance-based interactions. The employees were discussing change, and communication played an important role in spreading the information among all the employees of the company.
In such a way, communication at VICSES became one of the five most important themes, together with leadership, performance management, strategy alignment, and organizational structure. In addition, Harsh (2011) adds that change management enhances employee involvement at all stages of the process that keeps them informed and helps in making decisions that facilitate change.
Conclusion
Organizational change is a complex process, and for this reason the case of every organization is a valuable tool for looking at the strategies of how to manage this process. Change is inevitable, and most organizations have to adapt to it. Being a complex process, organizational change is very often misunderstood, rejected, or even undermined by the company leaders or employees.
Setting teams for organizational change, which support the process and control every stage of it may be a solution for some companies, but in big corporations, where teams are very diverse and where hierarchy is very structured, this does not help to facilitate the process of organizational change.
Therefore, companies have to address one of the most powerful tools in corporate structure – communication. Being one of the problems which many companies face nowadays, communication not only enhances the processes within the company, but also helps to provide a solid foundation for acceptance of change processes within the company.
Despite the fact that communication is important, not all companies worldwide are ready to demonstrate their commitment towards communicating with each other on various levels. Additionally, theoretical findings usually are not supported by the empirical data obtained in case studies.
There are significant differences between theoretical framework and practical examples of organizational change. In theory, as Lewis (2011) asserts, change is set and unchangeable both during the implementation and creation processes. However, practical examples show that change can be modified at every stage of the process.
There are many other examples of this process. Some case studies simply do not fit the results of other studies. In particular, when talking about VICSES, it is possible to see that the company is a social organization and is focused on the community. Therefore, organizational change is very particular and specific in this case.
Most researchers agree that the single theoretical model cannot be useful in the context of organizational change. On the contrary, "organization change is too complex to rely solely on the traditional literature in areas such as organization theory, organizational behavior, organizational development, and strategic management" (Burke, 2011, p. 28).
In order to implement organizational change, communication may serve as a perfect tool if applied to all cases that are subject to change. However, taking the examples of practical implementation derived from some of the companies may not be the best strategy, as organizational change is very individual and requires an accurate assessment of what needs to be changed and how, with regards to the organizational model and structure of this particular organization.