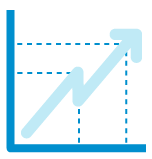 Economics of Human Capital
Human capital is a really important subject in business management as it helps the organization in question to understand and thus utilize the assets within their human resources effectively. The fact that the concept has far too many definitions only implies that each organization can choose how to perceive and thus approach economics within human capital management. Reconciling the various definitions of human capital is a critical function if the organization expects to be able to capture its full essence and optimize its performance. This is why the understanding of the economics of human capital is important for every company in order to define the approach to HRM based on the understanding of HCM. Many ways of looking at HCM thus widens the options that any given organization has for its HRM approaches depending on specific circumstances and objectives. It may be an advantage, but it does have its negative implications, especially when it comes to making decisions regarding the company's HRM practices. This essay provides a quantitative analysis of the economics of human capital from various angles and perspectives. In this respect, the essay examines how and why human capital is crucial for the production and how it affects various sections of the organization. In addition, the essay suggests remedial measures that organizations should adopt to minimize the challenges of human capital in production.
How and Why This Issue Is Important
Definitions provide layouts that can be used to build an approach in any given situation. It means that the definition accepted by a given company is likely to determine the way it understands and thus appreciates and seeks to build its human capital. A company that considers human capital from Becker's perspective, which emphasizes productivity, is likely to value employees based on the relevance of their skills and abilities to the company's objectives (Crutchfield, 2013). Such an approach would mean that they choose a transactional approach in their HRM practices and thus appreciate employees who are able to deliver their tasks and responsibilities. Within such an organization, the HRM practices are all geared towards ensuring that the employees have the right skillsets and are motivated to accomplish tasks. As such, the HCM perspective affects all of the company's practices – from selection and recruitment to training, motivation, and even compensation (McEachern, 2008). The set goal, in this case, would be improved productivity so that each employee maximizes his/her output.
In another scenario, a company would opt for Spence's view in which employees are not valued for their credentials, but rather for their abilities. Such a perspective would work especially well within the service industry where employees need to be able to interact with customers and cultivate long-term working relationships in order to keep the business sustainably afloat. This perspective of HCM holds that the employees within a company need to be able to do their work diligently, and, thus, the company is better off hiring based on experience rather than academic qualifications. While academic credentials matter in the business world, it is the abilities of the employees that will determine how they perform in the field.
Free Features
Plagiarism Report
(on demand)
for $15
Bibliography / Reference Page
for $15
Revision
(on demand)
for $30
Formatting
and Outline
for $10
Get all these features for $80 FREE
It can be appreciated at this point that these two companies are likely to have very different approaches to recruitment and selection owing to the definitions that they have chosen to use. The first company will select people based on their qualifications because firms that focus on productivity tend to limit their training programs given that they look for employees who already know what they need to do. The second company, on the other hand, is likely to invite employees with lower academic qualifications and train them on the job. The emphasis here is on the abilities that the employees have, and in some cases, these may have no correlation with academic qualifications implying the need for the company to make choices based on personal traits and abilities or even experience in the field (Weresa, 2013). This simply means that the definitions of the company dictate their HRM practices and thus must be relevant to the set goals and objectives. Therefore, it is important for companies to consider their specific circumstances and make sure that they choose a relevant and effective HCM perspective.
Who Is Affected and How
The economics of human capital affect all the stakeholders in any given business organization at different levels. The first people to be affected are the employees. Having established that the perspective of a given organization affects its HRM practices, it can be expected that the employees are hired, trained, promoted, and even fired based on the HCM definitions of the company. For example, if a company is guided by the capitalist human capital theory, it is likely to expect employees to be obedient and work within the set rules. It means that they will be unable to accommodate an employee who prefers taking risks and being innovative at work. In such a case, the employees will be forced to obey the rules of the capitalist environment.
Don't Worry We'll Help You Out
The organization is also affected significantly because it will have to realign a lot of activities depending on the HCM perspective that is chosen. For instance, an organization that looks at human capital as the capacity to adapt to the dynamic business environment will employ an innovative corporate culture where people are expected to change according to the demands of the respective industry. Therefore, the whole organization will have to be versatile and very flexible in relation to the changes that occur around it. Embracing change often implies a lot of training, communication, and investment. Such an organization must be willing to commit itself to all these demands.
The shareholders are also affected since it is their money and their future at stake when a company decides on human capital theory. A company looking at human capital as a tool for improving productivity is likely to consider its employees as assets that need to be optimized with minimal risks (McEachern, 2008). Thus, they will be overworking their employees within the scientific and thus extremely transactional environment. Impressive results may be achieved in the short term, but other devastating consequences such as low employee retention and gradually reduced productivity as the employees slowly lose interest in their work may also appear. In the end, the company will not be able to register high productivity levels, and the operational cost will also be soaring due to the need for frequent recruitment exercises to replace the employees who have left.
Remedial Policies
When there are too many different theories for one concept, it is often important to learn all the theories and find the one that will work for the organization in question. In this case, for example, a service company cannot afford to take on a transactional approach that would turn its employees into the robots or machines that have to respond to a given set of pre-programmed commands (Ciccone & Peri, 2006). Rather, the firm has to be able to embrace innovativeness and be willing to change with the service industry as guided by the needs and expectations of its customers. Thus, companies can only find the best approach to their CRM practices by looking at their specific needs and objectives and deciding on a theory that will usher them towards their goals. The relevance of any given perspective when it comes to HCM must be looked at from the viewpoint of the shareholders, which means that the chosen perspective must be able to create or add value to the company's activities.
Book The Best Top Expert at Top-papers.com
Your order will be assigned to the most experienced writer in the relevant discipline. The highly demanded expert, one of our top-10 writers with the highest rate among the customers
Hire a TOP Writer for

10.95 USD
Another way of handling this issue is by seeking a combination that will enable one organization to use more than one approach to HCM without conflicts within the HRM practices. For instance, a company may be able to define HCM as a multidimensional tool in affecting productivity, while also appreciating that HCM is more about abilities than qualifications. As a result, the company will be able to consider the needs in terms of the workforce while looking for employees who have more than just academic credentials as a basis for recruitment (Savvides & Stengos, 2009). Within such a setting, the company will be able to find the right people while also coming up with the right job descriptions and compensation packages for the available job positions. It means that rather than being a problem, the numerous approaches to HCM can help guide the company in the various aspects of HRM practices once it has figured out its objectives.
Conclusion
The basic theory of human capital plays a great role in defining a company's HCM policies. Therefore, the definition of human capital is not just important for the company's HRM team, but also for the employees, management, and shareholders. The definition affects all practices of the company – from recruitment and selection, all the way to compensation, training, and promotion. In order to work through this issue, it is important for the company in question to examine all the available approaches and come up with one or several solutions that can help it reach its goals and objectives without compromising its needs and expectations as far as the HRM practices are concerned. The most important consideration here will be that the employees have to not only be enabled to optimize their performance, but also motivated and retained if the company wishes to be sustainably profitable.