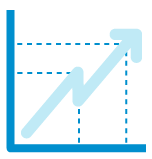 Nowadays, American-based contracting and procurement laws create a lot of debates and controversial questions for people who are striving to innovate something. The system is full of misunderstanding and nuances which are not understandable. Especially, it is very difficult to handle for people who do not have any legal support, are not so young and energetic and have problems with health.
I am a service-disabled veteran and make my hobby of building model airplanes into a small business that produces small remote control aircrafts capable of long sustained flights. I am ready to reply to a U.S. General Services Administration (GSA) Schedules solicitation.
The Submission Process
The submission process consists of different stages. The first stage is the study of the legal provisions of the State, the existence of representative offices in regional centers and establishing new contacts. After all, it is important to begin moving toward the goal – to study the system of how submission process operates. It is possible to do with the help of different contacts in representative offices. Since the industry of model airplanes is very narrow, it is necessary to know about tendencies and problems.
The modern approach of American legislators allows any entity or individual to prepare and file a beneficial for both the provider and the customer of the public offer at the auction. In reality, the main part is in the procurement procedure. The procurement procedure includes sub stages. Firstly, GSA has to get a supplier bidding documents through a web portal U.S. General Services Administration (GSA) Schedules solicitation allowing to have information about tenders from the office and not bothering to waste more time searching for interesting bidders. GSA studies the content of the provided bidding documents with subsequent evaluation of their own capabilities to fulfill contractual obligations. Taking into account the requirements and preferences of the contracting authority, GSA put forward the bidding documents directly to the final consumer. Submission of proposals must be competitive for a specific customer and in compliance with all formal procedures. Next stage is a short listing of all bidding proposals by the final consumer. The last stage of the process concludes the procurement contract with the contracting authority.
The electronic submission has got its own plusses and minuses. Certainly, it illuminates human factor and makes the process more transparent. It creates objective selection of different bids with clear criteria and principles. It also enforces the process and makes it very quick. Nevertheless, such electronic system has got its own pitfalls. Incorrect formatting can exclude some valuable bids and original ideas in different industries. Chances for a Small Company in the Bidding
There are few chances for a small company to have its bids accepted as much as a larger organization. Nevertheless, as creator, I am sure that our goods are worth buying. These airplanes are hand-made and fit some narrow market, which cannot be compensated by any other production. They are produced as exclusive products and meet all production standards. More than that, the key to success is largely determined by the correct choice of the tender, which will allow the company to use its competitive advantage and make the most advantageous offer for the customer. In my case, there must be tenders for chartered vehicles for special purposes.
To become a successful tenderer and obtain favorable order, it is necessary to have motivation. Psychological desire to participate must be supported by knowledge of all the positive aspects and possible risks associated with participation in the tender. The positive thing is getting the size of the order with a guaranteed payment of the work performed. I am ready to produce as many airplane models as possible. Certainly, I am a new participant and am not familiar with all tricks of solicitation. Nevertheless, in the process of participation in tenders, experience is gained along with an understanding of how to achieve win in the bidding activity. Risks can be associated with the responsibility for their actions.
We Offer
Original writing according to your instructions

Deadlines from 3 hours to 60 days

All disciplines covered

Confidentiality

24/7 Support
We Guarantee
Plagiarism-free papers

Timely delivery

Skilled writers with Master's/PhD degrees

Personal data security

Instant replies to all your questions
To sum up, in comparison with big companies, my start-up has got a lot of advantages. Firstly, nobody considers model airplanes as important and profitable commodity. Secondly, small companies are usually more flexible and more motivated than big companies. Thirdly, intentions of the biggest companies are more serious. Such companies try to withdraw from circulation a large sum of money. That is why they do not care much about the customers' demands. For a new participant, it is a new step, and it is very exciting. In order to win the tender, start-ups will make their best and show a really good performance. Fourthly, sums, which model airplanes can earn, are much less than big companies need. Big companies will not be interested too much. More than that, model airplane business can be additional to bog tender projects. Information on tenders for public procurement is placed on the national GSA portal, on five electronic trading platforms. For information on state and municipal procurement, the customer is obliged to accommodate all interested suppliers. Electronic auctions allow suppliers of the most remote areas to participate in the bidding. Monitoring information on suitable tenders for the company may engage individual within the company, this service is also available from third parties. That is why it is possible to see the tender and apply to giant airplane companies with a proposal to be a sub contractor in this bid and produce model airplanes for them.
Security of the Bidding Tender
Security of the bidding system is expressed in different aspects. First of all, it is Electronic Digital Signature (EDS). Obtaining Digital Signatures is a necessary stage of participation in electronic auctions, which are held for the placement of state and municipal orders. Digital signature is a unique identifier of the company. EDS provides the ability to assign an electronic document legal status, legal status equivalent conventional document, which bears the signature of the authorized person and company stamp. The procedure for obtaining digital signatures (EDS) is one of the certification authorities within the space of trust of one of the five e-marketplaces selected by the government as a national operator of electronic trading. EDS will be valid for all electronic trading platforms. The list of certification centers will be available at the site selected electronic platform.
How it Works
01.
Select the type of assignment
02.
Provide explicit guidelines
03.
Enjoy your free time while our professionals work on your project
04.
Get an original work
Second aspect is accreditation on the electronic trading platform (ETP). Accreditation on the site of the national operator of electronic trading is available for free for the five business days if the digital signature certificate can be obtained from an accredited certification center. For accreditation to the site of the national operator of electronic trading, it is necessary to provide documents mentioned on the site. The third aspect of security is a financial support. There is a need of a financial support of the application for participation in an electronic auction, which guarantees the financial stability of the company.
Customers of Model Airplanes
Since GSA is responsible for state orders, and it is more focused on social and industrial needs, marketing strategy must be directed at the importance of such goods to the society. There are two different categories of customers. They are educational centers and airplane giants. Educational centers will use such goods to teach pilots and specialists of the industry. Big airplane giants will use such goods for testing and improving real airplanes.
For the first category of customers, there are different categories of products. Coaches are radio-controlled planes for beginners; their V-shaped wing is set high thus provides good stability in flight, such as in aircraft rigid chassis and a very simple design. Speed ??Flying coach is 50 – 60 km per hour. This plane is relatively inexpensive and is perfect for master control model airplanes. All educational establishments can offer buying such products.
Sports (professional) model aircraft is designed for aerobatics. These planes usually represent a replica of the famous sports planes.
For airplane giants, it is important to use large-scale copy of the radio-controlled models which are an absolute clone of the real planes made ??in the scale of 1:16, 1:8. One more model is a jet engine. They are powerful models equipped with a small jet engine which can develop a very high speed. They only have one drawback, which is a high price. That is why they are more suitable for air giants.
Marketing Strategies
It is possible to offer 3 main strategies. The first strategy is to merge with a big company. This strategy will give an opportunity to develop new expensive models and test them in order to avoid problems with real aircrafts. The second marketing strategy is to develop different models for special educational establishments. The last one is organization of exhibitions and museums to educate citizens, especially children.
Negotiation Strategies
As a creator, I will prove that I have a lot of capacities which can be useful for the whole development. Negotiation will be based on scientific approach and exact calculations. Pricing is going to be 50% more than self cost of the product.