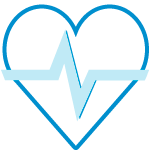 Collaboration and the Healthcare System
Collaboration is necessary for the healthcare system to ensure delivery of quality and affordable services. Various research studies conducted on the subject advocate for building healthy relationships among nurses, physicians, allied health professionals, patients, professional organizations, and governments. Despite the importance of the collaboration, the current health care system experiences some weaknesses when it comes to dealing with the issue. However, appropriate partnerships in some sectors have contributed immensely to the improvement of the health system and patient outcomes. This paper examines collaborative efforts noticed in the healthcare system and it recommends what needs to be done to ensure an improved health system. The role of nurses-nurse collaboration in the healthcare system is discussed. Additionally, the nurse-physician relationship is analyzed and recommended as one of the most efficient ways of promoting cooperation in the healthcare setting. Furthermore, this paper examines collaborative efforts among nurses, physicians, public health officers, and allied health professionals in the improvement of healthcare delivery. Finally, this paper discusses the importance of joining professional organizations and their importance in fostering collaborative efforts between health professionals and governments.
Collaboration in the health system is indispensable since healthcare providers deliver various services, but all of them pursue the primary goal of curing disease, preventing illness, and promoting health. Cultivating collaborative efforts in the health system is an important idea that healthcare professionals have discussed repeatedly. However, they seldom implement it due to varying interests among health professionals. In hospitals, nurses play a significant role in caring for patients and bridging the gap between patients and doctors. Similarly, public health officers play a crucial role as intermediates between the community and the hospital. Additionally, physicians need services of nurses, public health officers, and other allied health professionals to function optimally. Therefore, cultivating collaborative efforts is a fundamental step in ensuring a properly functioning health system. This paper analyzes various literature sources focusing on the importance of collaborative efforts among nurses, physicians, allied health professionals, public health officers, patients, professional organizations, and governments.
Nurse-Nurse Collaboration
Nurses work in different subspecialties in the healthcare system. However, they deliver services that are aimed at ensuring promotion of health, prevention of illnesses, and curing of diseases (Kemppainen, Tossavainen, & Turunen, 2013). Patients move across care settings and, thus, nurses must collaborate well to ensure a proper care of patients.
Nurses who work within the same healthcare environment need to develop a harmonious relationship to make sure that the care of patients is not compromised. Additionally, nurses have different educational achievements and work experience and, thus, they need support of each other when working. Kemppainen et al. (2013) argue that one of the most important roles of nurses is consultation. When nurses cooperate and consult each other regarding areas they are not conversant with, they deliver quality and affordable nursing services, which significantly reduces severity of symptoms of diseases in patients (Kemppainen et al., 2013).
Nurses also work in different shifts and, thus, nurses who hand over the shift need to cooperate appropriately with nurses who begin the shift so that there can be an efficient continuity of care. Athanasakis (2013) argues that effective communication is necessary in the process of handing over so that patient care can continue as expected. Some patients, such as the unconscious ones in intensive care units, cannot speak for themselves and, therefore, the nurse advocates for needs of such patients and communicates to other nurses on implemented interventions to prevent confusion in patient care. Athanasakis (2013) further contends that nurses need to keep proper medication charts, observation charts, progress notes, nursing care plans, and other documents necessary for each particular patient and show them to other nurses who are continuing with care. Such cooperation improves patient care and reduces the length of hospital stay.
Finally, referring patients is an essential part of nursing practice. Nurses who work in primary care settings often refer patients to secondary and tertiary care facilities when needs of patients require resources that are not available in primary care settings. Therefore, an efficient collaboration must exist among healthcare facilities. In such instances, Tomajan (2012) states that nurse leaders are instrumental in coordinating activities of nurses across care settings to enhance nursing care delivery. Therefore, collaboration of nurses is significant to the care of patients and the health system as a whole.
Nurse-Physician Collaboration
The relationship between nurses and physicians is one of the most important aspects of the healthcare system since it deals directly with the care of patients. Usually, doctors are involved in the clinical diagnosis of patients and prescription of drugs. Then, nurses ensure that they administer the drugs appropriately and notify doctors of any side effects or missed dosages.
Free Features
References/
Bibliography List
Young et al. (2014) state that the number of physicians has increased by 4%, but there is still a shortage of doctors in the US. Crisp and Chen (2014) reiterate that globally there has been a chronic shortage of physicians, making it difficult for them to meet health needs of the world population. Crisp and Chen (2014) further provide statistics of doctors and nurses who amount to 9.2 million versus 18.1 million respectively. Therefore, to meet health needs of people adequately, physicians and nurses must have proper collaboration.
McKay and Narasimham (2012) ascertain that despite the difference in education and responsibilities among doctors and nurses, appropriate collaboration through effective communication enhances relationships in the workplace, which significantly improves patient outcomes. Nurses usually spend more time with patients, monitoring vital signs, side effects of medications, and patient improvement. Additionally, nurses make their diagnoses, which are necessary for patient monitoring.
In case of an emergency that requires the service of a doctor, nurses must communicate all the information of the patient to the physician. Doctors then document all the information and provide directions in writing that nurses have to follow while caring for patients. Cerio, Mallare, and Tolentino (2015) argue that doctors have to be clear in their communication to nurses to prevent medication errors and inefficiencies in patient care. Finally, Siedlecki and Hixson (2015) ascertain that patient safety and quality healthcare delivery in the health care setting is dependent on a proper relationship between doctors and nurses. Therefore, a harmonious working relationship between nurses and physicians is necessary to ensure an efficient health system.
Collaboration of Nurses, Physicians, and Allied Health Professionals
For doctors to be sure of the clinical diagnosis, they have to ensure that proper tests such as X-rays and ultrasounds are carried out. Additionally, after establishing the diagnosis, the physician finds out that the patient requires additional health services and has to make an appropriate referral to allied health professionals. Therefore, there is a need for effective collaboration among doctors, nurses, and allied health professionals such as medical technologists, dieticians, dental hygienists, occupational therapists, and respiratory therapists.

VIP services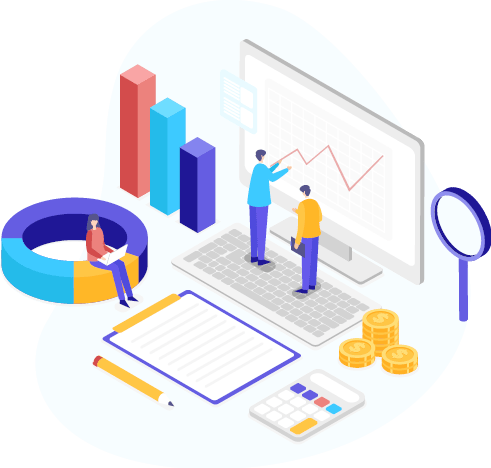 Zwarenstein, Rice, Gotlib-Conn, Kenaszchuk, and Reeves (2013) have conducted a study to examine collaboration among all health professionals in healthcare settings and its effect on patient care. Zwarenstein et al. (2013) have found out that effective communication between allied health professionals, nurses, and physicians has significantly improved the delivery of healthcare services and, thus, improved patient outcome. Zwarenstein et al. (2013) then concluded that if one profession does not cooperate well as they noted in physicians, patient care is compromised.
Jones, Adaji, and Schattner (2014) have similarly examined the relationship between nurses and allied health professionals in delivering health services. Jones et al. (2014) have found out that allied health professionals experienced difficulties in some aspects of patient care such as the use of paper-based and Web-based tools, which nurses were competent in using. Jones et al. (2014) have therefore concluded that proper collaboration between nurses and allied health professionals was necessary for healthcare settings to improve communication and facilitate the provision of quality care. From the findings of these research studies, it is apparent that health professions are dependent on each other, especially on communication and knowledge improvement, which are necessary for building harmonious relationships leading to an improved healthcare delivery.
Healthcare Providers in Hospitals and Public Health Officers
Public health is an important occupation in the healthcare system because its roles are mainly preventive. Giltenane, Kelly, and Dowling (2015) ascertain that leading roles of public health professionals include promotion of health and prevention of diseases. Appreciably, public health officers are involved in public protection from exposure to harmful situations and hazardous substances, public hygiene, health education, review of medical products, and development of policies (U.S. Department of Health and Human Services, 2013). Therefore, they significantly determine health of communities by enhancing efforts that are geared towards preventing communicable diseases, which are a burden to the healthcare system.
Infectious diseases are common in healthcare settings. According to the Centers for Disease Control and Prevention [CDC] (2016), the healthcare system in the United States experiences 20.2 million physician visits about infectious and parasitic diseases. Additionally, hospital outpatient visits regarding communicable diseases in the United States are 3.9 million (CDC, 2016). The primary reason why these infectious diseases affect people is the lack of awareness (Liu et al., 2013). Therefore, other healthcare professionals who encounter patients with communicable diseases have to help public health officers in delivering health messages regarding prevention of infectious diseases.
A greater collaboration between public health professionals and healthcare settings occurs in primary care facilities. Most primary care facilities work directly with communities to deliver curative and preventive services (Levesque et al., 2013). In those settings, public health professionals promote activities such as immunizations and screening in surrounding communities, which are essential for prevention of diseases and early detection of illnesses respectively (Levesque et al., 2013). This cooperation has significantly reduced infectious diseases in communities. Levesque et al. (2013) contend that to improve health of the public, primary care organizations and public health services can reinforce each other to ensure prevention of diseases and, thus, reduced prevalence of communicable diseases.
Collaboration between Patients and Healthcare Providers
The 'patient' concept, in this case, involves an individual, families, and communities. For healthcare providers to offer appropriate services, the patient must be free to share honest information. The clinician documents such information as health history, which is significant in coming up with actual and differential diagnoses.
Book The Best Top Expert at Top-papers.com
Your order will be assigned to the most experienced writer in the relevant discipline. The highly demanded expert, one of our top-10 writers with the highest rate among the customers
Hire a TOP Writer for

10.95 USD
According to Tsukamoto, Ohira, Noda, Takada, and Ikusaka (2012), taking health history is crucial in making the correct diagnosis. History taking involves collecting objective and subjective data. Healthcare providers cannot understand the subjective data such as pain unless the patient expresses how they are feeling. From the subjective data, the healthcare provider can come up with appropriate interventions. Therefore, a harmonious working relationship between healthcare providers and patients is necessary for identifying symptoms such as severe pain that require immediate management.
Most patients feel ashamed when sharing some information to healthcare providers that might be critical in coming up with a proper diagnosis. Medford-Davis, Chang, and Rhodes (2016) argue that privacy concerns willingness of patients to share the correct information with healthcare providers. To solve this problem, Kourkouta and Papathanisou (2014) contend that healthcare providers must create effective relationships on the first encounter with the patient. Additionally, health care providers must show understanding and demonstrate kindness, courtesy, and sincerity to facilitate honest communication between them and patients (Kourkouta & Papathanisou, 2014).
Healthcare providers must also create productive working relationships in the community. When conducting health-related research to solve a given problem, sometimes investigators use community dwellers as subjects. Occasionally, most participants do not cooperate; some withdraw from research and others do not share the needed information. Participants in the Community Engagement and Consent Workshop, Kilifi, Kenya, March 2011 (2013) provide a solution to this problem by stating that researchers must obtain consent from community dwellers and make them understand that their information cannot be shared publicly. Consequently, collaboration between patients and healthcare providers can improve, thus enhancing delivery of quality services.
Collaboration among Health Professionals, Professional Organizations, and Governments
For the healthcare system to function productively, health professionals, professional organizations, and governments must cooperate to identify health problems and solve them. Professional organizations are necessary because they expand networking among health professionals and increase their knowledge, thus promoting career growth (Matthews, 2012). Most professional organizations also encourage research, which can help members explore other fields, leading to the discovery of new knowledge in healthcare. Professional organizations further identify the shortage of staff in practice areas, which is necessary for the government to use in planning employment of more workers. Therefore, the collaboration between the professional organizations and the governments is needed to improve the health system.
Stop Struggling With Your Research Papers Writing
Expert Help to Save Your Time! 👍
We can handle any research papers writing for all academic levels including master projects and PhD projects.
Why us?
Qualified team of writers
300 words / page
On time delivery
24/7 Customer support
Furthermore, governments are involved in funding of research studies. According to the Agency for Healthcare Research and Quality [AHRQ] (2016), funds are available from the US government to help in conducting health-related research to improve effectiveness, quality, accessibility, and cost-effectiveness of healthcare. Therefore, healthcare organizations need to encourage their members to collaborate with the government in coming up with research problems that can help improve the health system.
Conclusion
From the discussion about collaboration, it is evident that enhancing collaborative efforts among health professionals in a significant step towards having a properly functioning health system that can deliver quality and affordable services. Doctors play a crucial role in diagnosing clinical conditions and treating patients. However, they need nurses to ensure that their services are being delivered as expected. Similarly, public health officers play a vital role in preventing diseases and promoting health. Additionally, they help the healthcare delivery system by identifying various disease conditions through collection of health data, as well as analyzing and interpreting it, which is necessary for planning and implementing the needed health services in different communities. Therefore, collaboration of health professionals and their cooperation with the government is required to ensure efficient delivery of quality services. Considerably, various health systems, nationally and internationally, need to embrace collaboration among health professionals to guarantee the public receives proper health services.