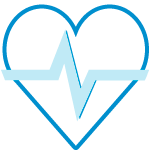 Medical and Scientific Factors of Head Trauma and Health Risks in NFL
On May 2, 2012, former National Football League player, Junior Seau killed himself through a self-inflicted gunshot wound. From December 2010 to December 2012, seven former and current NFL players have also committed suicides. Some left their last wish for their brains to be examined for devitalizing head trauma injuries, for example, CTE. The most shocking suicide of 2012, which shocked football lovers, was of Jovan Belcher, 25, who ended his own life after killing his 23-year-old girlfriend in the presence of his mother at the Chief's football stadium. These self-killings rupture dominant images of masculinity because they create social awareness and concerns about the safety of players. Graphic images of their self-killings and publicity spur legal inquiry concerning players' safety as a dilemma in their masculinity, which is reinforced by the conflict of interests in the NFL. Whether the act of suicide intentional or not, it is a launching point of crucial dialogue because it obstructs the significance of football, creates health risks and jeopardizes players' safety, and even masculinity.
This paper investigates medical and scientific aspects that led to suicides of Junior Seau and Jovan Belcher as the beginning for alternative and critical discussion that interrupts meanings and narratives, which challenge the relationship between players and the NFL. The analysis of the memorial service, news articles, NFL's statements, and a radio interview suggest that these demonstrative narratives resist or reinforce the 'status quo' in respect of hegemonic constructions of masculinity and safety. Besides, the power of dominance associated with the NFL emphasizes how the strengthening of masculine norms or warrior narrative can serve a launching point for crucial dialogue regarding health and safety issues. The paper will conclude by exploring the contradictory-warrior narrative, which has appeared as an alternative, in which masculinity is mutually inclusive in health and safety, and players are aware of health problems associated with football.
Within feminine-masculine dichotomy, men are often distinguished as unwilling to seek help when they encounter problems in living, such as reluctant in seeking directions, sharing emotions and feelings, and tendency to avoid help from professionals. Both men and women instill these gendered attitudes through hegemony and cultural socialization, as such men of different ages and cultural backgrounds are less likely to ask professional help for depression, stressful life events, mental and physical health problems, and physical disabilities. This characteristic of masculinity is highly prevalent in NFL players leading to non-detection of health problems and suicides.
More than 5% of NFL players suffer a concussion in each season, but findings that are published in medical news and symptoms of players estimate that figure is between 25%-55%. The NFL explicitly explains that "decisions regarding return-to-play should be decided by the team's medical attendants", meaning that team coach literally controls both mental and physical health of players. Obviously a conflict of interests can arise, but it is mentioned in players' contracts and coaches ' decisive powers. Take the current practice of NFL players, auctioning the right to be a team's 'official' physician, hospital, or medical provider, as an instance of medical conflict of interests. Players also receive free or subsidized treatment in exchange to endorse advertisements. Besides, there is no guarantee of payment for NFL player if an injury occurs once the season ends up, meaning if a player is unable to clear the physical test at the beginning of each season, the contract is invalid, and the player might have to pay medical expenses for chronic work-related health problem for the rest of his life. This drawback highlights the need for an inquiry into the policies and procedures for dealing with the players' health safety, an inquiry which involves physicians, not under the NFLPA and NFL's payroll, and the federal government to enforce legislation that safeguards the interest of players, irrespective of whether or not they are aware of the risk (Kain, 2009).
We Offer
Original writing according to your instructions

Deadlines from 3 hours to 60 days

All disciplines covered

Confidentiality

24/7 Support
We Guarantee
Plagiarism-free papers

Timely delivery

Skilled writers with Master's/PhD degrees

Personal data security

Instant replies to all your questions
Kain (2009) argues that many players do not have the knowledge of the long-term effects of concussions and even unaware of symptoms of concussion present in them. As such, diagnosis, treatment, and evaluation for concussions are based almost on the description of symptoms by the player to the treating physician. More attention has been given to big hits, which cause a concussion, but little focus has been given to sub-concussive hits, which are added up over time that are associated with 'tau' and CTE development during young ages. The NFL shows the conflict of interests in this respect because incentivizing athletes make options that expose them to considerable risk for cognitive impairment years after they retire. There is an absence of accurate data as to how many players have suffered from concussions because such incentives restrict NFL players not to disclose their health problems out of fear of financial loss. On average, a football player experiences at least one concussion every year of play, and 70% encounter more than one concussion in the same year. Researchers investigating concussions in players of ages from 19 to 25 concluded that suffering from even one concussion leads to poor performance in neurocognitive examination compared to the players who have not suffered any concussion (Kain, 2009).
The current research proposes that less violent head injury when repeated continuously could lead to head trauma and brain damage in the long run. This new finding of head trauma in players stems from the advanced research on the brains of deceased players that have only been highlighted since 2002. As a matter of fact, some football players after killing themselves have donated their brains for research, drawing attention towards the health impacts of brain traumas. Self-killings among NFL football players are seven times higher than the national average, according to the reports of GamesOver.org, which operates in the interests of football players and helps them transition to life after retirement. Since 2007, five former NFL football players from ages 20 to 63 years have killed themselves either by shooting in the chest or stomach with a declaration that they are offering their brains to conduct research in order to determine the intent behind suicide (Anderson, 2012).
Don't Worry We'll Help You Out
In the past three years, from 2010 to 2013, seven former and current NFL football players have killed themselves. There is no concrete evidence that links self-killings to traumatic head injuries, but it raises questions among media and fans, such as what circumstances lead football players to commit suicide. Whether head injuries are responsible for these tragic incidents? What is the role of the NFL in preventing these accidents? In the midst of criminal suit concerning the National Football League's intentional negligence causing head traumas, nearly 4,000 players of NFL seek to find the answer to the question, why major head traumas occur during football matches. Within the past two years, till February 2013, four former football players – Ray Easterling, Junior Seau, JoVan Belcher, and Dave Duerson killed themselves by shooting, while Wade Belack committed suicide by hanging in August 2012. In July 2012, O. J. Murdock shot himself in his car after texting to his trainer "I apologize". A year before Seau's suicide, in February 2011, twice winner of Super Bowl Dave Duerson shot himself after texting his family members to have his brain researched for degenerative disease. Ray Easterling inflicted gunshot in his chest after struggles related to dementia. Duerson and Easterling shot themselves telling their parents to investigate their brains for symptoms related to head traumas. Duerson sent a text message to his family asking them to have his brain investigated for signs of CTE. It cannot be found whether these two players' suicides influenced Seau to kill himself, but it is significant to observe that he must be aware of the past incidents and the possible linkage to a neurological disorder called CTE (Anderson, 2012).
Chronic traumatic encephalopathy was not found until 2002 because it is identical to Alzheimer's disease. A sufferer shows initial symptoms of personality behavior changes followed by irritability and disinhibition, before moving to dementia. Currently, CTE can only be detected during post-mortem by studying brain tissues in a microscopic way to find the distinct composition of the protein "tau". 'Tau' was originally believed to be second and the last stage of Alzheimer's disease because it ultimately kills the person by growing in the brain throughout years of dementia to collapse the brain. 'Tau' was earlier only noticed in patients with Alzheimer's disease, coupled with a distinct protein called 'beta-amyloid', which is medically believed to create the groundwork for dementia as the initial stage of Alzheimer's. As of November 2012, 35 former NFL players have been identified with CTE. Recent studies on CTE have detected its presence in professional football players, such as Duerson, Seau, and Easterling. It is impossible to ascertain that brain damage or concussion was the key reason for these players' deaths, but the NFL has come under severe criticism and scrutiny of how football-related brain damage influenced these suicides (Gladwell, 2009).
Especially with respect to players' physical and mental health, the NFL must be careful about how it tackles head traumas and concussions to ensure the safety of players on a regular basis. Easterling is the dominant plaintiff in the criminal suit against the NFL. He sued the NFL almost one and a half years before killing himself with a gunshot. Easterling's case, filed by his advocate Larry Coben in August 2011, contends that the NFL vehemently and continuously denied that it knew or believed that if there exists any relationship between players' suffering from concussions/head traumas during their playing career and long-term problems associated with playing, such as headaches, dementia, dizziness and Alzheimer's disease, which many players have experienced after retirement. Easterling's wife claimed that he told her that self-killing was a way to prove the linkage between head trauma and football because many times he noticed numbness in his brain, and sometimes it had troubles with functioning. That is why his wife was not surprised by his self-killing. Both Deurson and Easterling were suffering from long term impacts of concussions, and their families have filed a lawsuit against the NFL.
Free Features
References/
Bibliography List
The brain tissue of Seau created a debate in the media after his suicide. Finally, his family made a decision to send his brain tissue for medical examination, and on January 12th, 2013, it was found that Seau suffered from CTE before dying. On January 25th, 2013, after the CTE diagnosis, the family of Seau filed a legal case against the NFL as well as Riddell Helmets for causing wrongful death, fraud, negligence, and concealment of facts. There is no guarantee that currently thousands of lawsuits pending against the NFL will ever be decided.
The next part will expand the material context of Seau's suicide with the aim of situating it within the framework of legal liability, masculinity, and resistance (Tierney, 2012).
The Warrior Narrative and Risks in Football
Masculinity in football is built through the integration of discourses, narratives, performances, and identity recognition, where players subject them to health risks and gruesome acts of violence so the team can win. It is an attempt to achieve hegemonic masculine ideology maintained throughout their culture in football. The cultural aspect of football in the United States not only motivates players to offer their health and well-being throughout playing career as paid labor, but it also creates a 'warrior-narrative', a subject that fans, writers, and media can identify (Sabo, & Jensen, 1998).
The work of Sabo & Jensen (1998) shows the usage of war language, stories, analogies, and metaphors throughout sports by coaches, media, and players to create a warrior narrative. Further, they state how the warrior narrative magnifies a hegemonic masculine player, who is committed to tolerating unbelievable amounts of pain on the playground, such as sickness, broken bones, torn ligaments, and headaches, and does not stop performing.
Performance of masculinity by players stems out from a heroic representation of activity in football, which generates health dangers, such as head traumas and concussions, and represents lack of achieving of these glorified performances as 'the other', thus demonstrating that hegemonic masculinity is a specific display of masculinity, which is rarely obtained, but often sought.
When masculinity is associated with acceptance of health risks, narrative contributes to the current problem, which is the situation in football, risking the health for fame and glory. Narratives of masculine performance can strengthen the dominant narrative by describing how masculinity is constructed, performed, and necessary in relation to football.
Book The Best Top Expert at Top-papers.com
Your order will be assigned to the most experienced writer in the relevant discipline. The highly demanded expert, one of our top-10 writers with the highest rate among the customers
Hire a TOP Writer for

10.95 USD
By endorsing the warrior narrative, players are required not to express physical pain and to continue playing despite the serious threat to injury because of their commitment, toughness, or intensity of heart. The authors support these encouragements while discouraging self-care and help-seeking in the event of injury. NFL has a long history of building masculinity in the football, where endangering a player's body for the sake of fame, glory, and team's victory is considered as a key tenet for film-makers and sports journalists. Many famous iconic images of the NFL share the beliefs of hiding fear, not demonstrating emotions, and playing through agony and pain. Across the American culture of football, expression of aggression, power, dominance, and violence is stressed by trainers, players, fans, and media as part of the warrior narrative, which valorizes these behaviors on the playing field (Sabo & Jensen, 1998).
Family Responses and Legal Liability – Reinforcing of the Status Quo
This section discusses the response of Seau's family, which includes statements of Junior's ex-wife Gina Seau in an interview with the media and press, statements disclosed by Junior's mother Louisa Seau to the public following his suicide and subsequent discovery of CTE in Seau's brain post mortem. The section also focuses on the legal liability of the NFL, including the legal action of Seau's family to sue the NFL. This section explains how the narratives regarding Junior by his family members reinforce the status quo by invoking themes that relate to masculinity through establishing the warrior narrative and rejecting a connection between suicide and head trauma (Rudegeair & Begley, 2013).
Naturalizing the Warrior Narrative
The first instance of Seau's family members strengthens the status quo by establishing the warrior narrative. Gina Seau, the ex-wife of Junior, acknowledges Seau's concussions but considers those risks as part of football by valorizing and praising him through the warrior narratives. The quote, given below, is the most famous and prominent throughout the media's representation of the family's reaction to Junior's suicide, as it states masculinity as a warrior and non-stop playing throughout pain praises and establishes the warrior narrative as 'the nature of the game', and does not accuse football, the NFL, and safety risks connected with football:
However, his ex-wife confirmed Seau experienced concussions during his playing career. 'Of course, he sustained but always bounced back and continued playing', she told in an interview. "He was a warrior so nothing could stop him, and it is a part of the game. (Rudegeair, & Begley, 2013).
Stop Struggling With Your Research Papers Writing
Expert Help to Save Your Time! 👍
We can handle any research papers writing for all academic levels including master projects and PhD projects.
Why us?
Qualified team of writers
300 words / page
On time delivery
24/7 Customer support
The initial reaction of the family to Junior Seau's suicide applies masculine discourse to establish the warrior narrative while denying and avoiding linkage between suicide and head trauma. It reifies players subjecting to health risks and supports the status quo of masculine culture in the NFL by admiring the warrior narrative.
Questioning the Value of Football
In this case, the family's appeal in the lawsuit against the authorities of the NFL directly accuses it of promoting violence despite knowing risks and dangers for health. It is significant because the NFL is accused legally for health problems stemming from the football culture. It challenges policies of the NFL, which naturalizes and reinforces violent warrior narrative, whilst avoiding change in policies because of conflict of interests:
"The NFL suspected or realized that any rule that sought to establish the brain disease and the health danger to NFL players would enforce an economic cost, which would largely and adversely reduce the profit margins of the NFL and its trainers", the family stated in the lawsuit. "It has become necessary for us to reach the bottom of this, the fact," Gina told the Associated Press. "It has been determined in all medical findings that he obviously had CTE, and medical research proves that there is a linkage between CTE and head trauma. There is concrete evidence that correlates collisions and CTE and head trauma". In the last years of his life, Seau had suffered wild behavior swings, according to 23-year-old son Tyler and Gina. He also showed signs of forgetfulness, insomnia, depression, and irrationality. "Besides Seau emotionally detached himself and then the depression and things like that", said Tyler (Rudegeair & Begley, 2013).
The second narrative captures the direct message Seau's family sent accusing the NFL of not taking care of its players. The family condemns the NFL for lack of knowledge to protect against 'devitalizing brain disease', and its conflict of interests regarding mental health:
"We were saddened to know that Junior Seau suffered from CTE", the family stated the AP. "While Seau always suffered from aches and pains during his playing, none of us ever imagined that he would receive a debilitating brain disease, which would cause his untimely death. This lawsuit will not bring back Seau, but it will deliver a message that the NFL has to care for its players, acknowledge the issue of player safety and head injuries, and provide the safer game for future generations". Plaintiffs in the lawsuit are Gina Seau, Junior Seau's children Sydney, Jake, Hunter and Tyler, and the trustee of Seau's estate (Rudegeair & Begley, 2013).
The family's viewpoint regarding suicide has changed over time. It is most visible through Seau's ex-wife's shifting statements. Overall, the family members have shifted from the naturalization of warrior narrative to legally challenging the value of football and accusing the NFL of selling head traumas and injuries. It is also interesting to note that, originally, the family members denied the connection between Seau's suicide and health risks, which directly differs from the litigation case that accuses the NFL of that linkage (Rudegeair & Begley, 2013).
Conclusion
Practical implications regarding NFL football players' suicides are a change in neuro disease stigmatization, a new cultural surfacing in football regarding health problems, and the introduction of language, which could lead to potentially banning football.
The social stigma of masculinity has left little space for mental disability and physical illness, let alone mental illness. Junior Seau's suicide has not only opened the debate about players' health safety and diagnoses, but it also produces space for a non-stigmatized debate regarding mental illness. Emphasis has been put on the vulnerability of health issues in football, which includes CTE, dementia, Alzheimer's disease, depression – all result from repeated head trauma.
A stigma associated with head trauma is heightened when football icons are openly diagnosed, and accelerate when the reasons are attributed to football. It is elaborated through narratives of Junior Seau; it was easier to malign his character prior to detection of CTE, and easier to blame the culpability of the NFL, as well as the player's reliability. All these aspects into the nascent cultural awakening in football regarding head trauma are based on the removal of avoidance and deniability as options.
The lawsuit will be an attempt to accuse the NFL of neglecting players' health safety and intentionally endangering the lives of players without providing sufficient prevention or reparation. The final result of litigation is unpredictable, but awareness has increased in NFL players, and doubts regarding the capacity of the NFL to integrate safety measures remain a big challenge.