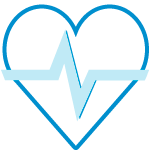 Human resource management plays a crucial role for an organization's performance. It begins with recruitment of the first employee and continues practically to the end. People are the main asset of any organization. The ability to employ talented, motivated and professional employee is the huge advantage for an organization in the modern market economy environment.
The University of Texas Medical Branch (UTMB) is a component of the University of Texas System located in Galveston, TX. It is also the oldest academic health center in the state. From its establishment in 1981, it has grown to a modern health science center with more than 70 major buildings, more than 2,500 students and over 1,000 faculties. The campus unites four schools, three institutes of advances study, a central medical library, and a network of hospitals and clinics that provide a full range of primary and specialized medical care. Mission of UTMB is to improve health of the people of Texas and around the world. UTMB's values are compassion, integrity, respect, diversity, and lifelong learning. Number one asset of UTMB is its people ("University of Texas Medical Branch", n.d.).
Since May 22, 2013 UTMB has an open position of nurse practitioner (NP) (service line operations job). It is a regular full-time (40 hours) job in hospital. The candidate must have a master's degree with NP certification, current license or valid permit to practice professional nursing in Texas. A preferred candidate should also possess CNS certification. No experience is required, but oncology experience is preferred. NP functions as an advanced practitioner providing primary health care for a caseload of patients in the area of clinical specialization. NP will work for the Oncology Service Line, both in inpatient and outpatient clinical setting. Beside, the NP will work at both the Galveston and Victory Lakes campuses ("University of Texas Medical Branch", n.d.).
Hiring decisions imply finding the people who will fit the job and the organization on the whole (Steen et al., 2009, p.173). I need to hire the most qualified and suitable employee to fill the available position. In order to achieving this goal, I have to manage each step of the hiring process carefully, keeping in mind that it is divided into three components: recruitment, selection and socialization (Gymez-Mejha et al., 2012, p. 171).
The term "recruitment" refers to the first stage of filling a position (Joshi, 2013, p. 24). At the stage of recruitment, I have to determine the characteristics required for the position, which are based on job analysis. The person has to be qualified and competent. In order to investigate these characteristics, I will refer to applications and resumes provided by candidates. It will give me the relevant information about those who correspond to minimum or preferred qualifications for the position, their education and experience, and related work performed. Resumes can also tell me about the way a candidate communicates and presents himself or herself (Steen et al., 2009, p. 181). A resume should be clear, contain no spelling mistakes, etc.
During the selection I will combine several sources of information about candidates. (Steen et al., 2009, p. 179). I will assess each candidate's qualifications using a standard evaluation form. At this stage it is essential to remember that the selection process needs to be conducted in a way that avoids human rights violations (Steen et al., 2009, p. 178).
Applicants selected for interviews will be notified of the interview appointment. In order to ensure that the interview process is successful, I need a proper planning and preparation (Joshi, 2013, p. 31). At the beginning of an interview, I will explain which tests or other assessment methods will be conducted (Gymez-Mejha et al., 2012, p. 174). During the interview, I will use the same question list for all candidates to provide a fair and objective procedure and the same interview structure. The common "interview do's and don'ts" will serve as guidelines. Questions relating to sex, age or birth date, national origin, and family status will not be asked. "Don'ts" also include inquiries about health condition, injuries, arrests, applicant's credit rating, charge accounts, etc. I will ask the applicant about his or her experience, clarify some technical aspects, motivation for a job, ability to work the required hours, etc. Besides the abovementioned, I will ask about conditions that might affect the ability to do the job. Motivation is critical to performance (Gymez-Mejha et al., 2012, p. 172). The level of motivation will be assessed not only at the job interview, but also based on the analysis of work experience and recommendations indicated in the application form.
We Offer
Original writing according to your instructions

Deadlines from 3 hours to 60 days

All disciplines covered

Confidentiality

24/7 Support
We Guarantee
Plagiarism-free papers

Timely delivery

Skilled writers with Master's/PhD degrees

Personal data security

Instant replies to all your questions
Successful applicant will provide or undergo a background screening and proof of the United States citizenship or eligibility, or authorization to work in the United States within three days from the date of hire. In addition, such an applicant will have to sign a Confidentiality statement as well as complete a TB skin test and drug screen. At least five days prior to employee's estimated start date, he or she must visit the New Employee Welcome Center and provide all documents required by UTMB. At the first day, I will introduce the new employee to the unit where he or she will be working, for a purpose of a successful teamwork.
My work as a recruiter does not end at this point, because the efficiency of an organization depends on training and developing the personnel (Joshi, 2013, p. 36). In order to achieve good results, I have to elaborate a training and development plan for the employee. Organizations and their employees must constantly expand their competencies to meet customers' needs and be able to operate globally (Steen et al., 2009, p. 206). I have to put extra attention to the development of employee's personal, interpersonal, leadership, management, and technical skills.
During the first working days, the employee will attend first training. It is the New Employee Orientation training which is held in a classroom setting on the first and third Monday of the month. This training is the organization's orientation program designed for preparing employees to perform their job effectively, learn main things about the organization, and establish relationships in the workplace (Steen et al., 2009, p.227). Attending a session of the New Employee Orientation training, the employee receives credit for such trainings as New Employee Orientation – Welcome and Overview; Annual Required Training (General Compliance, HIPAA, and Sexual Harassment); Information Protection, and Standard Precautions. Apart from the mandatory training, the employee receives information regarding benefits, AIDET, and Health and Wellness ("University of Texas Medical Branch", n.d.").
The employee needs to be informed about his or her job tasks and learn more about the details of the unit practices, policies and procedures. As one of the first trainings the employee attends Clinics Orientation training. Moreover, the new employee's training and development plan will incorporate professional training programs such as Inpatient Order Entry for Nurses, Epic Care Ambulatory for Nurses, and Epic Care Charting for Nurses. The employee has to attend Increasing Personal Effectiveness, Proactive Listening and Stress Management Trainings facilitating personal development ("University of Texas Medical Branch", n.d.). Apart from the methods mentioned above, the employee develops his or her skills through job experience which includes relationships, problems, tasks, and other aspects of an employee's job.
Many modern organizations have concluded that employees must take an active role in designing and implementing their own personal development plan (Gymez-Mejha et al., 2012, p. 286). I will discuss the plan with the employee and explain the details of each training program to him or her. During the evaluation phase of the training process, I will assess the effectiveness of the training program (Gymez-Mejha et al., 2012, p. 274). Evaluation helps identify the quality of training and the effect it has produced on the employee (Joshi, 2013, p. 42).
Considering good working relationships, it is crucial to set a fair and appropriate salary and benefits for the employee. Employees care about policies affecting their compensation, benefits, and work experience because these policies affect their income, well-being, and security. Employees consider these elements to be signs of status and success (Steen et al., 2009, p. 296).
The first element of total compensation is base compensation, which is fixed. An employee receives it on a regular basis (Gymez-Mejha et al., 2012, p. 312). The NP salary range is from $76,400.00 to $114,600.00 per annum; salary is commensurate with experience (University of Texas Medical Branch, n.d.).
Pay incentives are the second component of total compensation. This is designed to reward employees for good performance (Gymez-Mejha et al., 2012, p.312). UTMB offers the Employee Referral Bonus Program, by which "any paid employee who successfully refers an applicant for a vacant benefit-eligible clinical enterprise position will receive the established payout" (University of Texas Medical Branch", n.d.).
Benefits are the last component of total compensation. They are also called "indirect compensation". Benefits include a wide variety of programs, "the cost of which approach 42 percent of worker's compensation packages" (Gymez-Mejha et al., 2012, p.312). They contribute to attracting, retaining, and motivating employees (Steen et al., 2009, p. 320).
The US law requires employers to provide four benefits to all employees: social security, worker's compensation, family and medical leave, and unemployment insurance. They are provided by UTMB and will be included in employee's benefits package. Employers can voluntarily provide other benefits. Employee benefits package of NP includes Medical Coverage, Dental Plan, Vision Plan, Flexible Spending Accounts for Family Health & Dental, Employer & Employee Retirement Contributions, Disability Benefits, Survivor Benefits, and Life Insurance. As a state agency, UTMB also provides paid Vacation, Sick Leave and holidays, as well shift differential pay for certain high needs job ("University of Texas Medical Branch", n.d.).
The performance of the employee plays an important role in managing human resources. Performance management is the process of ensuring that employee's activities and outputs match the organization's goals (Steen et al., 2009, p. 254). Organizations establish performance management systems to meet three broad purposes: strategic, administrative, and development one (Steen et al., 2009, p. 257).
How it Works
01.
Select the type of assignment
02.
Provide explicit guidelines
03.
Enjoy your free time while our professionals work on your project
04.
Get an original work
As the primary means of performance management, I will use performance appraisal. The results of appraisal will show specifically what employee need to improve their performance in long-term and short-term perspective. I will evaluate the way nurse practitioner coordinates the medical plan of care with the nursing plan of care, secures and evaluates medical health and developmental history of the patient, performs basic physical assessment, refers patients with pathological conditions to appropriate members of the primary health care team, etc. In the performance evaluation process, I will use different sources of information, such as managers, coworkers, direct reports, self, customers. At this step, I will identify the causes of performance problems, develop an action plan and empower the employee to reach a solution.
I will conduct an appraisal in time. As a part of performance, I need to use the feedback sessions. Feedback session may identify areas where the employee can improve his or her skills (Steen et al., 2009, p. 280).
The way of selection and managing employee described above satisfies both the employee and the organization. The correct process of recruitment provides the organization with professional and motivated staff. The training and development plan raises both employee's career opportunities and organization's need to remain up to date. Moreover, it helps to provide the best service for patients. The performance is supporting these statements. In addition, the abovementioned compensation and benefits package play an important role in employee's job satisfaction in UTMB.