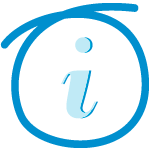 Modern American society is rooted in the thoughts and ideas formed by the various thinkers of the past. In terms of religion, Jonathan Edwards is one of the most significant figures. Edwards is a prominent theologian of the eighteenth century. His religious views influenced the history of American Christianity by reshaping the whole institution. It may be argued that Edwards lived in times of transformation, and it was he who helped Christianity transform. Edwards' contemporaries were guided by his ideas, interpretation of the Bible, and religious experience. Thus, without the works written by Edwards and his life, Christianity in the United States would be different. The paper demonstrates the importance of Jonathan Edwards by evaluating his life and works. The focus is placed on his theological legacy, which is a combination of rational and emotional approaches on the basis of the sovereignty of God that forms spiritual affections.
Biographical of Jonathan Edwards
Jonathan Edwards is an outstanding figure in the history of American Christianity. His life is a reflection of his ideas, and a study of Edwards' biography helps to understand his unique nature. However, religious doctrines and philosophical theories that have influenced generations of theologians are often regarded as ambiguous. The statement is supported by many scholars, including Iain H. Murray who states that "Edwards divided men in his lifetime and to no less degree he continues to divide his biographers." This perspective may be evaluated on the basis of the main events of his life. Other biographers, for example, Ola Winslow, appreciate Edwards and consider him to be "one of the greatest original minds of America." To some extent, the perception of the character under consideration is defined by his family.
Edwards was born into a family with a well-established heritage of pastors. His grandfather, Solomon Stoddard, and father, Timothy Edwards, were influential individuals. For instance, Solomon Stoddard "served for sixty years as minister of the parish church of Northampton, Massachusetts" and was "a powerful force in the pulpit, a leader in the churches of western Massachusetts and along the Connecticut River, and a stirring writer." Timothy Edwards was also a respectable minister and served his community. He "conducted a grammar school in his home, preparing boys for Connecticut's Collegiate School, known as Yale College after 1718." These facts are significant elements that shaped the character of young Jonathan Edwards who was born on October 5, 1703, in East Windsor, Connecticut. Jonathan was "the only son of eleven children." His father and grandfather took the responsibility of educating the boy who was homeschooled. Jonathan proved to be a smart child who was interested in all the subjects and constantly asked different questions concerning the natural world. Edwards started to write essays on scientific topics and published them before he went to the Collegiate School at the age of thirteen. Even though Edwards was educated on the basis of the reformed theology and was nurtured by the Puritan philosophy, "many of his early writings were on scientific topics." One of the reasons for this is that Edwards tried to understand the physical world that was filled with the glory of God. Another important reason is that he wanted others to see the world as the greatest creation of God. Therefore, Edwards explored the inner mechanics of nature and formed his scientific understanding of God and religion. Edwards was fascinated by science and used it to understand religion. Later, his interpretation of religious doctrines and the Bible would make him link "his name with Christianity's greatest thinkers." It should be noted that Edwards was inspired by many scientists of his time. The age of Enlightenment brought interesting and challenging ideas expressed by Locke (for example, the Tabula Rasa theory) and Newton to his attention. It should be noted that when Newton was asked who he considered being "the greatest divine of his era", he said that it was Edwards. These figures and his family influenced Edwards' spiritual life that found its particularization in various factors.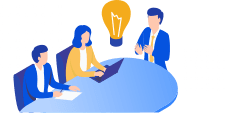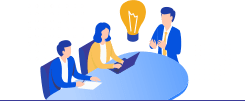 Exclusive savings! Save 25% on your ORDER
15% OFF your FIRST ORDER (with the code toppapers15) + 10% OFF every order by receiving 300 words/page instead of 275 words/page
One of the most prominent events of Edwards' life was his marriage to Sarah Pierrepont in 1727. Jonathan and Sarah settled in Northampton. In one of his works, Some Thoughts Concerning the Present Revival of Religion (1743), Edwards "described his wife as a model of true conversion." The family was big and happy, and their eleven children "were the beginning of a large progeny that greatly affected the life and history of New England." There are many books written about Jonathan and Sarah with an emphasis on the role of the Bible in their relationship. In this context, Edwards is an exemplary husband and father.
Another moment that changed Edwards's life is connected to the controversy that aroused in the late 1740s. This controversy was stirred by those who believed that participants of the sacraments should be converted individuals only and those who wanted to admit people that "made a credible profession of faith." In this matter, Edwards opposed his grandfather and his associates. Edwards wanted to provide people with opportunities to baptize their children even if they were not members of the church. According to Edwards, even the people that had minimal evidence saying that a person is a true convert should have this opportunity. This difference of opinions based on the interpretation of the Bible led to "a modified form of church membership used in some New England Congregational churches," known as "Half-Way Covenant". These events resulted in Edwards being voted out of the church and prohibited from being a pastor. Edwards continued his religious journey as a missionary. These and other occurrences should be viewed in the historical context that influenced Edwards and his impact on American Christianity. Edwards died at the age of fifty-five in 1758. He had a major impact on the development of religion in the United States.
We Offer
Original writing according to your instructions

Deadlines from 3 hours to 60 days

All disciplines covered

Confidentiality

24/7 Support
We Guarantee
Plagiarism-free papers

Timely delivery

Skilled writers with Master's/PhD degrees

Personal data security

Instant replies to all your questions
Historical Context
The eighteenth century was a time of change in the United States. It should be noted that the first thirteen colonies were founded and experienced the expansion of the role of democracy, rights of people, and religion. The Puritan world was partially reformed by Protestant Calvinism that formed the prerevolutionary church context. Additionally, it was the age when people were trying to study the world, as well as categorize and describe it. Edwards and his scientific interests fitted well in the conditions that may be metaphorically described as a melting pot. Here, the melting pot is not related to cultural diversity. It reflects different denominational or confessional identities of those who were liberal in terms of understanding the Bible and those who were more conservative.
The eighteenth century was also the time of a spiritual revival. Edwards' theological perspectives helped to "spark the first flames of the Great Awakening." The Awakening is the term used to define a series of religious revivals that affected American colonies. The peak of the process was hysteria, especially in the northern colonies. People revalued their religious experiences under the influence of Edwards' works. This change in perception of the Bible divided various assemblies in colonial towns. As a result, the so-called "old light" establishments were shattering, which affected the political and social situation. People started to implement new ideas. These ideas were found in the books written by Edwards.
Free Features
References/
Bibliography List
A sense of revolt against Calvinism and Puritanism that existed after the Civil War was still tangible and resolved in the waves of religious revivals of 1735-1737. Edwards was a part of these changes and expressed his "earnest concern about the great things of religion and eternal world." Edwards was no stranger to these revivals and wanted people to find their connection with God. He carried that work of conversion and helped people come to God. Nevertheless, he opposed the people who artificially imposed religion on others and demanded public professions of faith. Edwards stated that an individual cannot be forced to choose without a great inclination. Thus, Edwards believed that people make choices according to their inclinations that have an antecedent cause (religious experiences). Here, he remarked that "seeking after God is the main business of the Christian life." These views are expressed in his books, including Freedom of Will. Edwards's understanding of a person's freedom to action drove him "into a disagreement with the Libertarian propositions," especially when he tried to show that libertarianism is incoherent in his works. These and other beliefs form a set of influential doctrines of the eighteenth century that found their reflection in modern Christianity in the United States.
Edwards' Doctrines
Spiritually, Jonathan Edwards separated himself from the politics of religion. He managed to introduce changes to the perception of Christianity because he followed the main ideas proclaimed by this religion. Edwards determined the three basic components of life that influenced people around them. They are love, aesthetic perception of the world, and death. These three points are connected to the matter of free will and conversion. Additionally, the doctrines and their representation inspired people and helped them accept God in their lives. A careful analysis of Edwards' works suggests thinking that these are the essential doctrines developed by the theologian.
According to the first doctrine, love is the essence of the Christian life. Edwards states that love is "the life and soul of all religions." Edwards conveys the thought that when an individual seeks God, they find love that touches the very heart of a person showing "what it means to be a follower of Christ." Furthermore, love impelled the creation of the world. People have to "to gratify divine love" for the creation of the world. To be with God means to feel love, which is an absolute power that teaches people to rejoice in others. The idea of love is extolled by Edwards. This approach is one of the fundamental elements that influence the works of Edwards and made him an important figure in American Christianity. Edwards also explored the question of self-love and using the Bible to comprehend the concept. The matter is linked to eudaemonism that was usually dismissed by many pastors. Edwards believed that the main attribute of this kind of love is not a selfish pursuit of personal pleasure. He distinguished rightly ordered self-love that was "a blessing made possible by the indwelling Holy Spirit." Edwards did not support "enlightened self-interest" and unregulated self-love but emphasized that an individual who loves themselves is able to love others.
The second doctrine declares that beauty is an attribute of religion. This aesthetic side of Edwards' theology distinguishes him from others. He accepts the world as a perfect and beautiful creation. God made it magnificent so people could enjoy life. This doctrine preaches the virtues of religion. Thus, even the moment of Edwards' conversion was founded on this aspect. This was the moment when he understood "God's absolute sovereignty, which had appeared "repugnant" to him" as a beautiful notion. In this context, beauty is not related to intellectual or moral aspects but is purely aesthetic. This perspective helped Edwards defend Calvinism as a major part of Christianity, which became an essential element of his theology and affected others.
Stop Struggling With Your Research Papers Writing
Expert Help to Save Your Time! 👍
We can handle any research papers writing for all academic levels including master projects and PhD projects.
Why us?
Qualified team of writers
300 words / page
On time delivery
24/7 Customer support
The third doctrine states that religious conversion should be viewed in terms of death. According to biographers, Edwards was introduced to Christianity while reading the following passage: "Now unto the King eternal, immortal, invisible, the only wise God, be honor and glory forever and ever." The concept of forever and a sense of glory create an experience that is related to death. Thus, in a Puritan manner, Edwards made a resolution to dwell on the idea of death. These thoughts helped him understand the eternal destiny which amplified the emotions and actions of people in their mortal lives.
In his theological concern for the meaning of death, love, and the beauty of God and the world, Edwards continued a theological tradition described by Augustine and others. As a rule, Modern Christian practitioners neglect this tradition. This fact partly explains why Jonathan Edwards is considered to be a controversial figure. However, these and other ideas contributed to the development of Christianity in the United States. He is a vivid image of a Christian as a husband and pastor, and this image shaped the spiritual affections of his generation.
Books by Edwards
Edwards turned to be a prodigious writer. He produced numerous essays, articles, and books on scientific and religious matters. In his works, Edwards discussed different issues, such as the religious experience, its nature, and its significance. He is known as a talented biographer and a spiritual psychologist. His books also brought him the title "father of evangelicalism." Edwards is a unique figure in the history of Christianity and his works deserve undivided attention.
Don't Worry We'll Help You Out
In scientific circles, Edwards is recognized as an inspirational biographer who worked on David Brainerd's journal. The book The Life and Diary of David Brainerd Edwards is a famous piece of literature that portrays the life of a young missionary. The character helped the Indians and his labors are considered to be heroic. However, the man died of tuberculosis when he was 29. The scene of his death is a tear-jerking episode. It was his fiance, Jerusha, who watched the man pass away. It is worth mentioning that Jerusha is Edwards's daughter. This fact makes the book a personal attempt to deal with a tragedy, and it inspired numerous individuals to become missionaries. The impact of the book was significant for American Christianity.
Edwards was referred to as the "father of evangelicalism" after he published A Faithful Narrative of the Surprising Work of God. However, one of his most cited books is the work known as Religious Affections. The book presents a profound insight into the Bible and the nature of religious experience. It is also the most discerning creation of Edwards. He distinguished himself as a spiritual psychologist. The notion of religious affection was not new at the time, but Edwards described it with such a deep perception that some ideas concerning religious experience were reevaluated. In this work, he illustrated that "he endeavored to identify what constitutes true and authentic spirituality." Religious Affections is more of a study that analyzed the characteristics of a religious individual and their validity. Among the most famous sermons is "Sinners in the Hands of an Angry God", which is believed to be a classical philosophical overview of religion. Together with other books and articles, this work shaped people's views and understanding of Christianity. Edwards' literary contributions helped to reform religion and allowed for the development of evangelicalism.
Religious Contributions
The Christian population in the United States is one of the largest in the world. It should be noted that religion was spread on the territory of the first states a few centuries prior to the life of Edwards, but it is his work and vision that helped increase the number of Christians. Even though Edwards was not supported by the majority of pastors, he used reason and faith to form his prominent theological identity. This identity helped others reinterpret the meaning of religion and God and determine its main features. Thus, Edwards developed a set of doctrines that guide individuals even in the twenty-first century. Some may argue with his beliefs, but their role cannot be underestimated, as they influenced Christianity in the United States.
Believers reached the same conclusions as Edwards when he described his religious experience, specifically the notion that reason cannot explain the Bible. Truly religious people find God with their hearts rather than reason. This attitude is a response to Edwards's words: "He that has doctrinal knowledge and speculation only, without affection, never is engaged in the business of religion." Thus, the American Protestant Evangelicalism and Puritan New England became the main directions. This reformed theology allowed for a combination of moral earnestness and intellectual rigor. The "Half-Way Covenant" was a part of the reformation supported by Edwards. It should be noted that inclination became a more important element that was beneficial to people who wanted to be members of the Church.
Book The Best Top Expert at Top-papers.com
Your order will be assigned to the most experienced writer in the relevant discipline. The highly demanded expert, one of our top-10 writers with the highest rate among the customers
Hire a TOP Writer for

10.95 USD
In many respects, Edwards is a prominent writer who revealed the psychology of religion. He assisted people in perceiving Christianity as an emotive religion but did not deny its cognitive aspects. He managed to assimilate religious experiences and knowledge of objects. Thus, he also contributed to American Christianity by making people more open-minded (hence, the "New Light"), tolerant, intellectual, and capable of love. Additionally, he shared his views about self-live and put in the center. However, he did not exclude self-criticism. Edwards' books on religion are still popular among the people who want to understand Christianity and appreciate it.
Conclusion
Jonathan Edwards is a significant figure in the history of American Christianity. He is acknowledged as one of the most original minds and a great theologian. He is also associated with reformed theology, religious psychology, and the development of the Puritan heritage. Edwards' contributions to American Christianity may be determined by the fact that he promoted the Great Awaking. He also taught people to seek God by means of love rather than reason. According to Edwards, love is essential in religion. Additionally, theologians emphasized the role of religious experiences and claimed that people have to be given opportunities to participate in different sacraments and, more importantly, baptize children even if they are not members of a religious community. Edwards taught people to seek God and discover love because love is the essence of religion. This approach distinguished the "New Light" from the "Old Light." Edwards' theological legacy includes numerous books, such as The Life and Diary of David Brainerd, Faithful Narrative of the Surprising Work of God, Religious Affections, and many others that inspired people to convert. It should be noted that not only printed works affected people. Edwards' life helped to shape a vivid image of a Christian who is an admirable father and a loving husband. Furthermore, Edwards continued the religious heritage of his family by making it more prominent and exemplary. Although his views were not always supported by his contemporaries and are sometimes refused in the present, Jonathan Edwards is undoubtedly a significant figure in American Christianity.