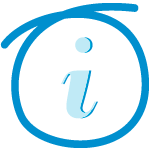 Software Firewalls. Which One Is the Best to Choose?
Since computer networks began to unite in global remote connections thus building the Internet, the problem of local networks protection, assumed to be secure and trusted, arises from an external intrusion. Both the problem and first solutions were developed by the end of 1980s. In today's world, when even home appliances in the kitchen can be connected to the internet, and, at the same time, the number of external threats increased, no one doubts the need for protecting against network attacks. The aim of this paper is to review and evaluate some of the most known and successful software firewalls.
The definition Firewall (German Brandmauer) comes from an association with physical wall made of non-combustible materials and thicker comparing to adjacent walls to protect from fire spread in traditional European city building where the neighboring houses have a common wall. In the computer networks notion, the firewall builds a blockade between an internal network that is assumed to be secure and trusted, and another network, usually an external network, such as the internet, that is not assumed to be secure and trusted (Oppliger,1997). Getting away from the figurative expressions, the firewall is either hardware or software method to defend trusted networks from external intrusion by the way of monitoring and filtering network communications according to predetermined rules. While hardware firewall is nowadays a piece of equipment, for instance, a part of physical equipment such as broadband router, software firewall is a program running on a client computer as any other program and performs the functions of network protection. The best and the most secure solution is to use both hardware and software firewalls simultaneously. However, for the home and small business networks, software firewalls are the most popular, preferred, and sufficient solution. In this paper, few of the most sufficient and well known software firewalls will be reviewed and scored.
The real test of all the features from several firewalls is the time consumed for task and required for network attack simulation. Therefore, data was gathered from firewall vendors home pages and other reviews. The results were averaged and combined in one table. Most feck and definitely all major software firewalls come these days as bundle package with other protective functions and are reviewed as whole packages. The firewall functionality and performance have some preference in scoring due to the aim of this paper. However, as detailed efficacy reviews of all protective functions could be easily found online, efficiency just scored in general; and some other parameters, potentially affecting customers choice, were added to scoring table. Three web resources, http://www.pcmag.com, http://www.toptenreviews.com,and German resource https://www.netzsieger.de used to get an average performance, efficiency, and level of protection results.
Firewalls
Bitdefender Internet Security
Known for its exceptional antivirus protection, Bitdefender offers firewall in its 2016 internet security suite as well. Bitdefenders firewall grants internet access to application but monitors behavior and blocks unwanted processes. However, this function is not controllable by user, so one cannot decide what network permissions are allowed for unknown program. While Rubenking, N. J., and Reinhold M. give this firewall excellent scores based on their own tests, the article at toptenreviews.com marked it as undesirable according to older 2014 tests performed by matousec.com, claiming Bitdefender firewall got only 19% and passed only 4 tests of 10. Considering quite old tests used by toptenreviews.com, the overall score for Bitdefender Internet Security 2016 firewall is 7.5 of 10.
Comodo Internet Security Pro
Rubenking found Comodo firewall to have almost perfect protection level with the exception that it does not block exploits. Author does not like HIPS (Host-based Intrusion Prevention System) as well, but this is his own preference, and this feature exists in many other products. Toptenreviews.com considers Comodo as the best software firewall from all tested. It has perfectly passed all the tests. The only weak point is that this product is not very well recognized and unknown for many customers yet. Reinhold appreciates powerful features of Comodo firewall but dislikes not user friendly settings and pop-up windows, which were considered useless and not used anymore by other vendors. All reviewers give high score for Comodos modular system that gives the user an opportunity to choose, for example, another antivirus program. Overall score for Comodo Internet Security Pro Firewall is 8.5 of 10.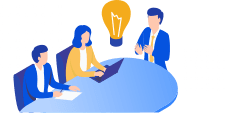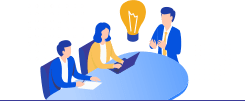 Exclusive savings! Save 25% on your ORDER
15% OFF your FIRST ORDER (with the code toppapers15) + 10% OFF every order by receiving 300 words/page instead of 275 words/page
Kaspersky Internet Security
By PCMAG reviewers opinion, the only weak point of Kaspersky Internet Security is the lack of parental control over remote settings. Otherwise, this product is an award winner in PCMAG tests. Sean Peek from the toptenreviews.com also found no weak points in Kaspersky labs firewall as a part of internet security suite apart from too good customer support comparing to competitors. By the Netzsiegerd opinion, Kaspersky Internet Security got the top scores as well even considering slightly slower performance comparing to the products of other vendors. It is not related to this paper, but some poor geography knowledge of the Kaspersky global website designers discovered while preparing this review. Israel considered to be the Western European country. Overall score for Kaspersky firewall is 8.5 of 10.
Norton Security Premium
One of the oldest players on computers security software market, Norton Security software, as usually, offers one of the best levels of protection. Unfortunately, what is not unusual for Symantecs security products, it has the highest demands for computer resources. This has been noticed by various reviewers and testers. Good point is that there is a so-called gamers-mode which is reducing computers hardware utilization. While all reviewers agree with very high level of protection granted by Norton Security Premium in total, a bit lower level of firewall functionality noticed as well. Norton Security Premium has the highest price among all programs reviewed in this paper. However, the customer obtains license for 10 PC, which is obviously making this product the best choice for users with 10 or more computers regarding price-quality ratio. Overall score for the Norton Security Firewall is 8.5 of 10.
Zonealarm Pro
Zonealarm Pro is the only standalone software firewall program in this review. It is probably the best known free firewall programs, but there exists its commercial version as well. All testers found this firewall effective. It was found highly customizable although some options require special knowledge. The program has 5 GB online backup option. It is found to be strong against all types of attack. The program protects computers even during the boot process, but this function significantly increases a boot time as it has been noticed by Reinhold. Next, Rubenking found that free version has many powerful features too but recommended commercial version declaring it as great choice for all-around security protection. Based on three reviews, the firewall performance score is 8.5 of 10.
Summary – Table 1: Summary Score
Factor
Price
Free version
Licensed to No of PC:
Multiplatform
Performance impact
Firewall efficiency
Product/vendor
Value
Score
Value
Score
Value
Score
Value
Score
Value
Score
Value
Score
Bitdefender Internet Security
$44.96
2.22
YES
3
3
3.34
NO
1
LOW
2.85
FAIR
7.5
Comodo Internet Security
$39.99
2.50
YES
5
3
3.75
YES
5
>AVG
2.65
GOOD
8.5
Kaspersky Internet Security
$39.99
2.50
NO*
2
3
3.75
Partial
3
AVG
2.8
GOOD
8
Norton Security Premium
$59.99
1.67
NO*
1
10
5.00
Partial
3
HIGH
2.45
EXCL.
8.5
Zonealarm Pro
$39.95
2.50
YES
5
3
3.75
NO*
2
AVG
2.8
EXCL.
9
Generalization for resulting table was made based on the opinions of three reviewers from three different websites known for their trusted software analysis. Price scores are just inverse function of actual price at the moment. While Nortons product has the highest price among reviewed, it offers the license for 10 computers, thus making its combined score even higher than the competitors one in this review. Next scoring category is availability of the free version. This category gives 5 of 5 score to Comodo and Zonealarm as their free versions are the most functional and probably enough for home users. At the same time, Kaspersky and Norton got very low score as they only offer at best trial versions and some online protection services such as virus detection for free. Bitdefender offers only free antivirus, thus getting 3. As it was mentioned above, the next price-related category is the number of PC each product is licensed to. Most of the products in reviewed versions offer the license for three PC for the price about $40, therefore having the same scores. Only Norton with its offer of 10 licenses for 59.99 gets the highest score.
The next category evaluates the existence of multiplatform support. This is considered to be an important functionality in todays world of mobile devices and use of PC with different operation systems. Bitdefender gets the lowest position as it offers support for Windows only. At the same time, Comodos product supports all platforms, and suites from Kaspersky Lab and Symantec offer only limited support for mobile devices. The days when security software had so high demands for computer resources that it made almost impossible to use your PC at the same time with security software have gone. However, all protective programs still have effect on the performance and were thus scored as well. Even with not so big difference, Bitdefender gets the highest score and Norton Security Premium gets the lowest as the most resource-demanding utility. All reviewed security suites have a so-called gamer mode, which reduces demand for computer resources if needed.
The last score of 10 with the most weight comparing to 5 in other categories is actual firewall efficiency. It was discussed above, and final scores are presented in the table. The sum of scores in all categories gives such results (in alphabetical order):
Bitdefender Internet Security 19.91
Comodo Internet Security 27.40
Kaspersky Internet Security 22.05
Norton Security Premium 21.62
Zonealarm Pro 25.06
Using table results, the Figure 1 was plotted to demonstrate resulting scores in different categories. Figure 1. Resulting scores:
The graph clearly shows ComodoInternet Security Pro to be a winner.
Conclusion
Five internet security suites were reviewed in this paper. While winner award was given to Comodo Internet Security Pro, other products are worthy of attention, and they are superior to the winner in many ways. Everything discovered in this paper is based on averaging of software analyzers reviews from three different sources.