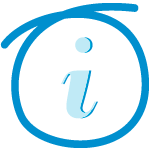 Wine tasting is the evaluation and sensory examination of wine. Wine tasting is done to determine the quality of wine and its benefit to users. Most wine producing companies have their employed wine tasting professionals who help determine the quality of wine being produced. Sensory examination and evaluation of wine entails the use of sensory organs to tell the flavor of the wine. Judging color is usually the first step in testing wine. Bright colors like red make the wine attractive to the buyer. In examining wine, senses respond to wine in four main ways; through smell, sight, taste and touch.
It is possible to tell the color and smell of wine from a distance. According to Perry (2001), the color of wine becomes clear as one move further from the wine. According to the author, in the whole wine tasting process sight works best as one move further from the wine. One does not have to be in contact with the wine when telling the smell.
Wine contains volatile substances which makes it possible for wine to evaporate when exposed to open air. When tasting wine, a certain environment has to be maintained for good results to be given. There should be minimum destruction like the sound as it may interfere with tasting process. There should be normal lighting to ensure good vision of the color. The room temperature should be standard because high or extremely low temperatures affect the concentration of wine. Apart from the wine being tasted, other items that may interfere with scent should be removed for good results on the smell of wine to be produced. Sight plays a major role in wine examination because the color of wine really matters to buyers. Wine should be held upright in a bottle to a source of light. The hue of wine in red wines should also be determined by looking at the wine in a clear bottle from a distance (Sommers, 2008).
There are several wine producing regions in the world. In North America, California is one of the largest wine producing regions. Wine producing is a one of the fastest growing industry in California. South Africa is also famous for its large scale production of wine. In these regions, some of the wine is exported earning the countries huge revenues. The climate conditions in these regions favor the growth and production of wine (Luwin, 2006).
Wine production is an economic activity in many countries. Some produce wine in large scale where it is exported earning the countries huge foreign exchange. Wine tasting has also been taken into consideration in the wine producing industries. Tasting helps in determining the quality of wine mainly evaluated by use of four senses.
Overall, not bad. Especially when there are discounts
Guys, if you do not use their services yet, you have lost a lot. Try it once and you will feel that your life has become brighter because there wil...
Best service. I always receive my orders on time and I have two days for free revision.
I have been using your service for a long time and everything suits me. Thanks again for your help!
overall pretty good
I am thankful that I have plenty of time to read the paper and make any adjustments if I need to.
Discount applied successfully