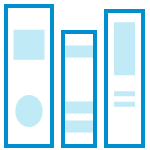 How Humor and Gender Dictates What is Funny
Humor is a social instrument that affects people's minds. It can impact or even constitute one's opinion as well as teach something. Such influence can change the status of the object and define one's perception of something. Presumably, there is a strict connection between the very person of a joke-teller and what he/she and his/her audience find funny. To some extent, this dependency is changed if the narrator and the audience belong to a different gender. In certain cases, one can assume that gender dictates what is funny and what is not.
To find the confirmations or refutations to this thesis, one can analyze several journalistic and research articles. Thus, the article titled "Why Women are not Funny" by Christopher Hitchens has caused a broad discussion in the media, social networks, and even in the scientific circles. It is quite a provocative text, but it is also a valuable starting point for the revision of the question of how women are gifted with a sense of humor and what factors have caused it. The thought that women are funnier than men and that they possess a subtle sense of humor has some weight and is a question for discussion.
The next publication is the article written by Peter McGraw and Joel Warner titled "Gender and Humor: Was Christopher Hitchens Right when He Said Women are not funny?" As the title implies, it is the answer to the question asked by Christopher Hitchens. However, the authors, journalists from The Huffington Post, cite their experience of observing the world of stand-up comics and show biz people, and they claim that they do not support the thesis presented by Hitchens. Instead, McGraw and Warner offer a different angle of looking at the study than that used by Hitchens.
At the same time, the article by Nicole Force, "How and why Humor differs between the Sexes", helps to understand how the genders react to humor and what the features of these reactions are. In addition, Dawn T. Robinson and Lynn Smith-Lovin's article "Social Forces Getting a Laugh: Gender, Status, and Humor in Task Discussions" focuses on the importance of social context in the perception and the use of humor, including gender-sensitive one. Finally, the article by Christine Rozek, titled "The Gender Divide in Humor: How People Rate the Competence, Influence, and Funniness of Men and Women by the Jokes They Tell and how They Tell Them," allows the readers to understand how people assess others based on such factors as the ability to joke and the ability to perceive a joke. The thesis proposed by the mentioned authors cannot be regarded as very reliable for making certain factual conclusions as there is a weakness in the methodologies applied in the studies. Specifically, most of the researches did not involve people from all corners of the world. They just investigated one specific sector and draw the final result based on it. Such selection cannot be a real representation of the entire humanity. Moreover, Mr Christpher Hitchens did not rely on scientific facts but simply conducted a mere observation of male and female joking and concluded that men are funnier than women.
People like to joke about gender and sex, about the habits of men and women. In some cases, it releases them from some stereotypes, in others – supports. Having a sense of humor is probably one of the most intriguing features of a person as any joke reflects the actual way of thinking of the one who uses it. It is very often in a normal social life that people use humor to justify their behavior. It is always possible to say, 'It was just a joke!', and the issue is solved.
In patriarchal society, people often can hear jokes on gender issues that include misogyny or sexism. Remarkably, people do not even notice it sometimes. These are jokes about women making fun of their intelligence, behavior in relationships, and housework while jokes about men make fun of their emotions and participation in everyday life. However, in all these cases, humor is not just a frivolous entertainment. It affects the way people perceive their environment and what role in society they choose for themselves.
The article in the Vanity Fair received a great response. The main irritant factor was the words that were rendered in the title: "Women are not Funny" and repeated later again. Trying to find a confirmation of this thesis, the Christopher Hitchens refers to a rather famous experiment that he describes as follows: "the serious researchers demonstrated a sample of 70 black-and-white cartoons to twenty men and women, who were asked to rate them on a "funniness scale." The reaction of the female part of the group to the demonstrated cartoons was the reason for the extension of the thesis that women were supposedly unfunny.
Meanwhile, some other studies (Robinson and Smith-Lovin; Force) have shown that women are freer to make jokes to women, and their jokes are oriented differently and they sound different when they joke in a men-free auditory. In the mixed teams, men's type of humor and male narrators dominate. Women also cannot help trying to adhere to the "designated scopes."
As it has been mentioned, two leading journalists of The Huffington Post, Peter McGraw and Joel Warner, relate back to the question posed by Christopher Hitchens. The authors answer the same question 'why women are not funny?' based on their experience of observing the entertainment industry and on the scientific evidence (McGraw and Warner). According to McGraw and Warner, the study referred by Hitchens has one big shortcoming: "many of the jokes used were downright sexist." The relevant part of their article is even titled Sexist Science.

VIP services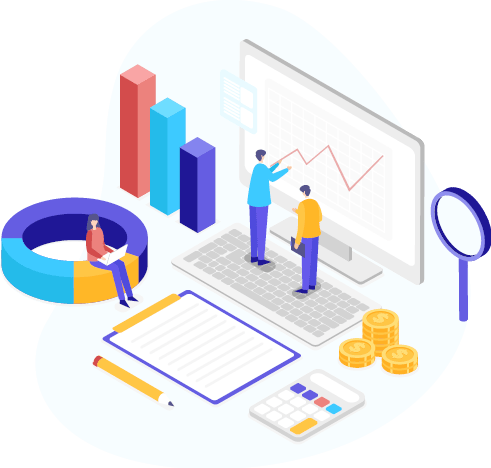 As it turned out later, the women who participated in this study were not so deprived of a sense of humor. They did not laugh not because they did not understand jokes. These jokes were not funny, particularly because a part of the jokes that were announced by researchers was sexist in nature. The woman should not smile politely when she hears a joke that clearly hurts her dignity only to prove that she has a sense of humor. In cases when there were non-sexist jokes, the gender differences in the reactions do not occur. This key idea brings back to McGrow and Warner: "it was not necessarily that the female participants did not enjoy humor; they just did not enjoy humor at their own expense."
Men are more likely to use humor to impress others or to create a good reputation, a positive image. Sometimes, they use humor to assert their image by teasing others. Women tend to make fun of ridiculous incidents from the life and to maintain the cohesion of the group. Men are more inclined to joke and tease. Women are more likely to behave as listeners and not as storytellers.
Perhaps, this pattern can be broken down to the extent that social roles of men and women change. It is accorded to a 'balance of power' in society. The weakening of stereotypes and the generation of new models of thinking and behavior is significant because it expands and makes new opportunities for the individual self-expression of both men and women. The result will be the new degrees of freedom. It means that not only single personality wins but also entire society. This assumption can be developed, because gender is no longer a status characteristic. Nichole Force is convinced that "women's changing social roles over time may have affected perceptions of women's humor production."
The explanation of the predicted changes can be found in the past: the stable social roles, determined by the behavior of men and women, are still strong. At least, this is manifested in different reactions to humor. If men joke freely and naturally, women may involuntarily limit themselves, believing that they should be more humble than men. According to Rozek, "if social shifts have caused women to be seen as funnier, they may also be seen as more competent and influential."
Hitchens is sure that women and men laugh on different occasions, on different objects, and with different motivations and even with forbidden zones, and as he notes, "men can tell jokes about what happened to John Wayne Bobbitt, but they do not want women doing so." In his usual ironic manner, the author notes that men use humor as a tool in the interspecies struggle to the conquest of women (Hitchens). In addition, the subject areas of male and female humor are different.
Free Features
References/
Bibliography List
Women, who are devoted to giving birth to children, are more responsible by their nature and they are less inclined to joke. According to Hitchens, women are also less likely to use humor because of their commitment to religion, "the official enemy of all humor". In this case, it is necessary to clarify the most influencing factor – gender or social role assigned to the woman.
It is believed that men are better and more successful joke-tellers than women. This statement is not quite true because it also depends on the experimental conditions. Often, women in mono-gender groups feel more courageous and they make jokes more actively, even more actively than men in purely male groups (Robinson and Smith-Lovin).
Men and women differ not only in their perception of humor but also in the way they joke. Women prefer puns and self-irony while men are more likely to use "physical" humor, and Rozek shows that the primary difference between male and female humor marks positive and negative humor. It can be assumed that the male and female jokes on different topics, in a different style, on various occasions as well as the different effects that a joke has on the audience. Force confirms this, noting that "while women tend to share humorous stories and take a narrative approach, men more commonly use one-liners and engage in slapstick."
Women are more prone to the positive humor styles; therefore, the expectations can be quite high. Their consistent "liberation" can be very helpful in the development of skills such as leadership, efficiency, and success. In particular, Rozek notes that "social shifts have caused women to be seen as funnier; they may also be seen as more competent and influential."
Summarizing, the perception of humor due to the presence or absence of the sense of humor can be considered the emotional and intellectual characteristics of a person but not a gender feature. Even though the investigations conducted by the above-mentioned authors cannot be taken seriously from the scientific point of view due to poor methodology applied, they still bear contradicting thesis about the topic. However, to some extent, gender dictates people what is worth laughing at, when, and how, and in which company. However, as gender dictates what is funny, there is unconditional social commentary. It seems that the social roles allocated the story of self-determination, self-improvement, and balance equalizing men and women are much more important than gender itself. Therefore, humor itself is a complex thing that cannot be judged only by the sex of the storyteller. There is more than one scale, at which one should analyze it to understand fully what exactly makes a saying funny. Sometimes, it is only the situation that makes everyone laugh.