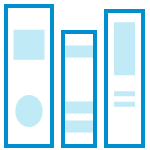 One fundamental aspect in studying the Bible is to understand that it is not only a religious book but also a piece of literature works. In numerous occasions, many people have implied that the Bible contradicts itself, but is it so? This paper seeks to determine this implication and the other perspectives in literature used in the Bible.
I think that the Bible does not contradict itself. First; it was written in different contexts and to different audiences; therefore, if applied in similar perspectives, it seems to be contradicting itself. Basing on the aspect of wine as indicated in one of the texts, it is substantively clear that wine is not allowed in the Bible, but since man was given the freedom of choice for either good or evil, wine has been used to make an understanding of this freedom of choice that man has. The two accounts on creation also indicate a similar point of view. It should be well understood that the second creation account was mainly in the context of the Garden of Eden with an emphasis made on man. I, therefore, agree with views on Bible Critics while, at the same time, disagree with those in the Problem of Abrogation in the Quran, based on the above evaluations.
The Documentary hypothesis analytically brings about two aspects of great significance in understanding the Bible's origin. The interactive text supports the aspect that consistency in the Bible could not result from the scholarly review of the Bible, and hence was written by the authors inspired by God. Regardless of those contradicting it, the Bible still remains the most accepted piece of literature among those inspired by God. One main weakness is on the different account stories, where there are variations in dates and time frames.