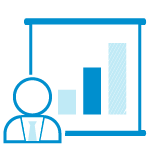 Leadership is a process, in which one person (leader or leaders) influences others to accomplish a specific goal or objective of an organization. The leader makes his/her followers accomplish the objectives in a cohesive and coherent manner (The Mind Tools Editorial Team, n.d.a). Thus, there are no specific or standards for defining a leader. However, leadership scholars agree that the definition of leadership should have common concepts such as influence process and the relevant outcomes of the influence (Antonakis, Cianciolo, & Sternberg, 2004). A leader may also be a manager (Go2 Tourism HR Society, n.d.). Management involves controlling and organizing activities in order to achieve the set goals of an organization. Management and leadership have common factors since both involve working with people to accomplish a given goal of the organization (Dunkerley, 1972). This is an indication that leaders and managers are related, and when discussing leadership, one cannot ignore management.
The word 'leader' also has multiple definitions, and there are various leadership theories. Numerous researchers, philosophers, and professors have investigated the issue of leadership theory and styles. What all these people try to do is to distinguish leaders from the rest (Guzman, n.d.). Among the models that have been put forward, one can name situational or contingency theory, leadership functional trait-based model (which is the oldest), behavioral model, and integrated psychology (Avolio, Walumbwa, & Weber, 2009). These theories categorize leaders depending on the aspects believed to define a leader.
Contingency theory on leadership is the earliest and most researched theory. It is also known as Fiedler's contingency theory named after its founder. According to the theory, a leader is defined by the situation imposed on him/her ("Contingency theories", n.d.). The theory believes in the application of various leadership styles as dictated by the situation of the organization. Fiedler considers that when applying this model, one should think about the leadership style he/she has encountered and identified the situation that requires decision-making and determining the most effective leadership style to apply (The Mind Tools Editorial Team, n.d.b). Researchers try to find out where contingency theory can be applied depending on the situation and leadership styles. This paper will review contingency and global management theories that have shaped management and leadership literature.
Discussion
Contingency theory grew from the realities of organizational and management situations in life. Contingency theory acknowledges that decentralization works in some situations but fails in others. For instance, a task-oriented leader is viewed as a focused leader, and therefore, they ought to be successful. However, task-oriented leaders are not always successful. In essence, according to Van de Ven, Ganco, and Hinings, (2013), contingency theory proposes that the performance of an organization depends on external and internal arrangements of an organization. Given this fact, it is appropriate to appreciate that changes have taken place from when the contingency theory was developed to the current world (Van de Ven, Ganco, & Hinings, 2013). The situations, as well as environments to apply the contingency style of leadership, have changed from the time the theory was developed to modern leadership and management.
Don't Worry We'll Help You Out
Numerous researches were done on contingency theory in the 1960s and the 1980s, but the study later declined. However recently, there has been resurgence attempts to understand the design of organizations. Thus, Van de Ven, Ganco, and Hinings, (2013) explain that the reappearance of this interest had been fueled by the appreciation that design is a central problem of management practice and scholarship. Consequently, there is an increase of research on new organizational designs and complex and dynamic situations and the appreciation that organizational design is beyond the structure of the organization. It includes creation and discovery, the cognitive process of sense-making and political, economic, and social changes in the organization.
Faced with the changes in design, management scholars have rediscovered contingency theory in more thoughtful ways. Thus, Claudia Bird Schoonhoven (1981) states that contingency theory is not just a theory but a more orienting strategy explaining how phenomena ought to co-exist. Therefore, she suggests that large-scale empirical studies ought to be conducted on the contingency theory (Schoonhoven, 1981). Research on organizational contingency theory, just like scientific research, has brought forth negative and positive outcomes (Doktor, Tung, & Von Glinow, 1991). The negative and positive effects are the contributors to changes and the discovery of contingency theory.
The most recent studies on the topic are dedicated to the general contingency theory (GCT). When applying this theory, management can meet the situational and contingency needs of the organization. Thus, a situational approach requires that the management makes decisions depending on the circumstances at that particular time. A situational approach requires leaders to be open-minded. Further, the contingency approach involves identifying and developing a functional relationship between performance criteria, management variables, and environmental variables. One can name various contingency applications such as organization design, leadership, and behavioral application as well as quantitative application (Luthans & Stewart, 1977). Thus, the general contingency theory must start by identifying organizational systems. These systems include primary systems variables secondary and tertiary system variables. Therefore, before applying the GCT, managers or companies must understand the systems in the organization.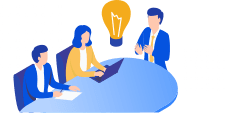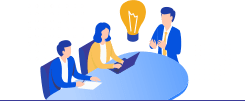 Exclusive savings! Save 25% on your ORDER
Get 15% OFF your FIRST ORDER + 10% OFF every order by receiving 300 words/page instead of 275 words/page
The primary system variables are the building blocks of the organization, and they include the environment, resources, and management variables. The management has the role of coordinating the resources and the environment to have a working primary system. The secondary systems are subsets of primary system variables. The three important secondary system variables are situation, organization, and performance criteria. Lastly, the tertiary system variables are generated from the secondary variables, which means that they have a constituent of primary variables. The product of the interaction results in system performance variables that are the actual performance of the organization (Luthans & Stewart, 1977). The system variables must interact simultaneously to bring forth appropriate system performance.
At the same time, Longenecker and Pringle (1978) together with Luthans and Stewart (1997) are of the opinion that performance, or a certain level, depends on variable that, in turn, depends on the interaction of independent situations, performance criteria, and management. Situational variables include environmental aspects, such as culture, technology, competitors, education, and suppliers as well as resources variables such as raw materials, capital, and human resources. Management variables include behavioral concepts, processes, and processes. Performance criteria variables, on the other hand, arise from the interaction between the environment and management variables.
Book The Best Top Expert at Top-papers.com
Your order will be assigned to the most experienced writer in the relevant discipline. The highly demanded expert, one of our top-10 writers with the highest rate among the customers
Hire a TOP Writer for

10.95 USD
However, Longenecker and Pringle (1978) argue that variables must be classified; a relationship between them be defined as well as system performance and dual contingency. They claim that according to Luthans and Stewart system performance depends on all imaginable variables (Longenecker & Pringle, 1978). However, they say that the basic building blocks need to be well defined, which lacks in general contingency theory (Longenecker & Pringle, 1978). In addition, the statement that situational, performance criteria and management variables interact to produce system performance is not meaningful. Therefore, the general contingency theory had to be specific since it was formed from mistakes made in other theories (Longenecker & Pringle, 1978). Consequently, applying GCT variables could be hectic since the variables are not specified.
In response to the critique, Luthans and Todd (1978) clarified the issues raised by Longenecker and Pringle (1978). They defined contingency theory, clarified the variables of GCT organization, and defined criteria for system performance and the problem of dual contingency. Thus, Luthans and Todd (1978) defined contingency theory as a "functional relationship between explicitly and operational defined systems variables, that is situational, management, and performance criteria variables." Further, to give clarifications on variables, Luthans and Stewart (1978) are of the opinion that system performance is measured by a number of dimensions such as sales, return on investments, absenteeism, growth, profit, social responsibilities, and employee satisfaction among others. Lastly, Luthans and Stewart (1978) claim that the relationship between organization and environment is symbiotic; thus, it makes an organization as an ecosystem striving to have dynamic equilibrium. Therefore, they do not agree with Longenecker and Pringle that the theory requires a careful selection of variables.
Free Features
Plagiarism Report
(on demand)
for $15
Bibliography / Reference Page
for $15
Revision
(on demand)
for $30
Formatting
and Outline
for $10
Get all these features for $80 FREE
Whether applying contingency theory or any other form of the theory of leadership, organizations must consider the changes that happen in the modern world. One of the significant changes is globalization (Abbott, Brown, & Wilson, 2007). Developing countries have different cultures, economies, and political background as compared to the USA (Kiggundu, Jorgensen, & Hafsi, 1983). According to Gopalan and Stahl (1998), most of the organizational theories of management and leadership were developed in the USA. Thus, Gopalan and Stahl's (1998) research indicates that globalization has made a significant impact on lifestyle and the role of relationships in developing countries such as India, for example (Tempel & Walgenbach, 2007). Due to such close interaction brought by globalization, theories that originated from American ones can apply today in other cultures and countries.
On the other hand, Negandhi and Reimann (1972) conducted a research to find out whether contingency theory could be applied in developing countries. Based on their research in India, they found out that the theory could be used in India, but it had to be slightly be modified (Negandhi & Reimann, 1972). The modification should also consider the cultural perspectives of developing countries such as China, for example (Oh, 1976). In China, Brenda Geren (2011) found out that motivational theories needed across the border were complex, and there was no agreement on whether the theories should be used universally (Chen, 2013). However, organizations must learn to understand the influence of culture, economy, and politics before adapting universal leadership and management models.
The contingency theory has both advantages and disadvantages. Some of the advantages are that the contingency management approach is based on the given characteristic of a situation therefore applicable in different situations (Schoonhoven, C. 1981). Secondly, the theoretical perspective is aimed at change, and it helps management to respond to environmental changes. Finally, contingency theory defines the process of management on the basis of the system. Management systems are viewed as an interdependent process, thus broadening the perspectives of problem-solving. On the other hand, contingency management has its own perspectives. One is the assumption that a paradigm contains some perspectives towards the future, but the theory depends on the environment of the organization in the present situation. Secondly, contingency management looks at the ways of changing the environment rather than adapting to it (Wooton, 1977). Some situations call for organizations to adapt to the environment they are in. Hence, the application of the theory will depend on the environment.
Conclusion
Leadership involves influencing others to act towards a given goal; therefore, a leader is the one that influences others to work towards this goal. There are various definitions of a leader as well as various theories on leadership. One of the earliest and most researched theories is a contingency theory that requires leaders and managers to apply different styles of leadership depending on the situation. Continuous research on the theory developed general contingency theory by Fred Luthans and Todd Stewart. The theory explains the systems in the organization and their variables, including situational, performance criteria, and management variables. Although the theory was criticized by Longenecker and Pringle, Luthans and Stewart responded to clarify the contentious issues. Due to globalization and other modern factors, most developing countries apply universal theories but with slight modification.