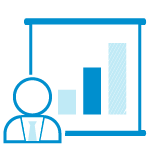 Land Planning
Construction is the development of fixed assets of the engineering nature such as buildings, dams, roads, and bridges. It also includes the maintenance works of such assets such as alterations, additions, repairs, and renovations. Construction is a crucial component in the economic and social prosperity of any nation since it supplies the infrastructural demands that the population depends on. Despite its importance to economies, the construction contributes immensely to the emission of greenhouse gases and energy consumption. It generates several effects to an environment key, which includes waste production, water, and energy consumption, use of raw materials, emissions, and noise pollution. The aspects of environmental management in construction should not start at the construction phase of a project but in the very preliminary stages such as land planning, building design, and sourcing of construction materials (Harris, McCaffer, & Edum-Fotwe, 2013). This paper analyses various dimensions of environmental management in construction with a view of the best practices at each stage of any activity.
Land planning covers the involvement of public authorities in mitigating the impact of construction on the environment. Some of the areas of concern include the importance of proper land use and site selection, reduction of effects on the urban environment, the consumption of resources, and protection of biodiversity (Arif & Syal, 2013).
The Protection of Biodiversity
In today's developed countries, the largest percentage of the population resides in urban areas. Therefore, this number continues to grow each year. With this continuous concentration on urban land, there is an encroachment on recreational areas and agricultural land, which leads to a reduction in important ecosystems. They provide and regulate soil fertility and water balance (Arif & Syal, 2013). These ecosystems also prevent flooding in these areas. Rapid urbanization creates an almost irreversible reduction in the size of green spaces both within and outside cities. Government authorities can utilize their mandates to strategically impose urban designs that mix the dense built-up regions with green zones to preserve biodiversity and encourage environmental sustainability (Culmsee & Awati, 2012). It is by limiting an additional fragmentation and land-take of urban land as well as penetrating cityscapes with biodiversity and green spaces.
The impact of urbanization on health cannot be understated. A green city that embraces biodiversity has immense benefits on the health of urban dwellers by reducing air and noise pollution, decreasing the risk of flooding by attenuating storm waters, helping in the management of climate change, and lowering the urban island effect (Culmsee & Awati, 2012). Without green areas, it is increasingly impossible for city administrations to provide the same services to their citizens. The alternative methods of providing similar benefits are by far more energy-intensive and costly.
Land planning experts within the public administration should be tasked with the provision of biodiversity and green spaces alongside construction projects. The most appropriate tools for achieving this function include some policies and strategies implemented from local, regional, and national levels. They should have a long-term focus on the protection and promotion of best practices in the industry (Harris et al., 2013).
Water
The management of water resources is normally a mainstay of public authorities. The most significant effects of construction activities include the damages to natural drainage systems, soil sealing, and an increase in run-off water that may create flooding in case of heavy rains. An environmentally friendly construction approach aims at the proper management of protected water areas, surface, and ground waters. Increased construction projects lower the permeability of soil through the introduction of impermeable paved zones, roofs, and road surfaces that create a need for piped drainage systems. This increase in the surface area covered by impervious structures is called soil or land sealing (Rumane, 2011). Consequently, there is increased erosion and flooding as a result of changing water flow patterns. Streamside and in-stream habitats are also affected due to the reduction in the availability of water and aquifer recharges. Thus, the overall impact of construction is a decrease in the quality and quantity of water available.
Avoiding Urban Sprawl, Selection of Construction Sites, and Land Consumption
Land take refers to the replacement of farmland or open space with traffic, office, commercial, or residential uses. It is easier to convert arable land to a better ecosystem as compared to constructed land. The urban development leads to the degradation of soil resources, which means that the land can no longer fulfill its natural functions such as providing raw materials, biomass, food, heritage, natural landscape, gene pools, and habitats (Asadollahfardi, Asadi, & Karimi, 2015). Roads, for example, fragment land resources leading to isolated gene pools that face a risk of extinction.
We Offer
Original writing according to your instructions

Deadlines from 3 hours to 60 days

All disciplines covered

Confidentiality

24/7 Support
We Guarantee
Plagiarism-free papers

Timely delivery

Skilled writers with Master's/PhD degrees

Personal data security

Instant replies to all your questions
Urban sprawl refers to the spread of the human population towards city outskirts. It leads to increased segregation in land usage, car dependency, and low population density. It, in turn, increases resource consumption, traffic volumes, and their associated emissions (Parikka-Alhola & Nissinen, 2012). Therefore, the higher population density in a city is more favorable and efficient as compared to a sprawled town. Sustainable environment management in construction should aim at protecting the soil and other resources by reducing the consumption of land. Public authorities should promote higher density population areas to minimize sprawl by drafting policies that establish specific development zones. They fall on the regions with the lowest ecological and soil fertility values (Culmsee & Awati, 2012).
Building Design
A building is an unmovable construction product aimed at proving a sheltered indoor environment for its occupants. When designing a construction, architects consider several aspects including comfort, durability, and utility. Designers should incorporate green building practices when developing building designs by utilizing processes and structures. They are deemed environmentally responsible as well as ensure resource efficiency. The environmental footprint left by a building includes the impacts of the structure itself and those of its human occupants. The long lifespan of construction establishments means that careful designing should be done to guarantee the maximum environmental performance by those structures (Culmsee & Awati, 2012). Regulators should be at the forefront in advocating for the best practices in building designs to limit an environmental footprint from construction projects. Some barriers to environmentally acceptable approaches include a tenant-owner split as well as a long payback period associated with retrofitting buildings with environmentally friendly accessories.
The design of construction projects in compliance with environmental sustainability is a complex undertaking given the many conflicting interests of different stakeholders. For example, an architect aims at executing their desired vision that includes aesthetic and functional qualities, and an owner aims at optimizing their investment. Besides, users demand high levels of comfort, consultants and experts look at the implementation of new technologies, and the contractor has to ensure ease of buildings and cost reduction (Culmsee & Awati, 2012). It is a sophisticated task for regulators to take into account all these views and still ensure that the building is environmentally friendly. However, today's information age is generating awareness and highly influencing the decisions of each of the concerned parties. It is a duty of public authorities to ensure the adherence to their own policy documents regarding the best practices in the construction industry.
Design is the first and main component of any construction project that will influence the suitability of other stages in a building's lifecycle. It is from this point that architects should foresee the best environmentally friendly options to build something. Promoting environmentally friendly building practices from building inception leads to great cost reductions since implementing environmental compliance in later stages is by far more expensive (Asadollahfardi et al., 2015).
Book The Best Top Expert at Top-papers.com
Your order will be assigned to the most experienced writer in the relevant discipline. The highly demanded expert, one of our top-10 writers with the highest rate among the customers
Hire a TOP Writer for

10.95 USD
It is possible to integrate several systems for measuring, appraising, and certifying projects from their design phase in terms of their sustainability. They can provide the necessary guidelines that have to be met when designing different types of buildings. The consistent methodology is required in the creation of effective environmental criteria for evaluating constructing designs.
Designing Out Waste
It refers to the minimization or complete prevention of waste during the design phase as a way of environmentally optimizing a building (Koletnik, Lukman, & Krajnc, 2012). The key elements of this concept include the following ones:
Design for recovery and reuse – it focuses on ensuring that any waste or material being generated or excavated is recovered and reused. It is an important inclusion for building and civil engineering initiatives generating huge levels of excavation materials.
Off-site construction – during the design phase, architects can necessitate the use of precast components to be manufactured away from the project site, which minimizes wastage and construction time.
Optimization of materials – technology enables experts to design buildings that require fewer construction materials without necessarily altering the quality or design principles. Moreover, activities such as dimensional coordination, excavation, and standardization are reduced.
Waste efficiency – designers should forecast the waste to be generated by a building and optimize a design to achieve minimal levels possible.
Deconstruction – at the end of the building lifecycle, it has to be deconstructed. Therefore, it is important to take into account the environmental impact of demolishing a construction to achieve the best performance. It includes various modifications that may be necessary for the building to adapt to different users over its lifetime.
The various practices and techniques used in the design of buildings should focus on the overall impacts generated during the construction, utility, and deconstruction phases. It is important to monitor the energy requirements of the building to ensure minimum consumption (Koletnik et al., 2012). Other aspects of the design phase include some improvement in the management of water resources and optimization of the level of waste generated during construction, use, and end of life of the project.
Free Features
References/
Bibliography List
Construction Products
The marketing and purchase of construction products should be done under harmonized conditions where the products fit their intended use. Moreover, they take into consideration the possible environmental impacts throughout the lifecycle of their application. Construction materials should not produce exceedingly negative effects on the climate or environment in a course of their use up to the deconstruction of the building or other civil engineering products. They should guarantee a healthy and hygienic environment. Construction materials should offer reasonable protection and reduction in air and noise pollution, as well as require low energy levels throughout their life cycles. Moreover, they should ensure the sustainable consumption of resources by being durable, recyclable, and reusable.
Finishing, Fittings, and Facilities
The majority of people in developed nations spend most of their time indoors. Consequently, they are prone to health problems related to dwelling and being in enclosed spaces for a long period. These health problems have a direct impact on the efficiency of workers, which, in turn, reduces the economic performance. The causes of such health issues include noise and lighting, room humidity and temperature, aesthetics such as the color of building materials, wind speed, and air currents, and the quality of indoor air involving smell. It is possible to find pollution in indoor conditions originating from the sources within or outside a building. For example, biological contaminants such as mold growing within the construction can lead to poor quality of air. Other sources of pollution include paints, floor covering, wood preservatives, and adhesives.
Client's review
Essay Writing Service – Top-Papers.com
5.0
"I think your service is exactly what any student can use. I have so far ordered three papers from you. They all arrived on time and I did not have to make any changes at all. What I most like is that I can tell you everything that must be included and that your writers comply. I am getting A's on my papers now, so I'll keep coming back!"
Ken S. reviewed Top-Papers.com on May 2, 2020 via Reviews
Practitioners in the construction industry should concentrate on material categories that minimize their environmental footprint while cooperating with manufacturers and suppliers of the same products. It should be done to continuously improve their advantages to the environment (Rumane, 2011). The major barriers expected in the adoption of good practices emanate from the complexity of the process of making procurement decisions. Additionally, cost and budgetary restrictions influence the degree, to which the best practice measures can be implemented in a supply chain.
There are several approaches to prioritizing the environmental suitability of construction materials. The main criterion, however, should be an overall or total impact in relation to the general mass of materials and their life cycle (Arif & Syal, 2013). Another attribute is by establishing priorities based on economic qualities such as those assets should be environmentally friendly and less costly.
Stop Struggling With Your Research Papers Writing
Expert Help to Save Your Time! 👍
We can handle any research papers writing for all academic levels including master projects and PhD projects.
Why us?
Qualified team of writers
300 words / page
On time delivery
24/7 Customer support
Eco-Labels
Various organizations and authorities in the construction industry award eco-labels to products, especially those ones being marketed directly to consumers. The generally accepted practice is that the priority is given to those materials that possess a nationally or internationally recognized label. Eco-labels are the voluntary systems aimed at creating awareness among consumers towards the materials that generate the least adverse environmental impacts (Arif & Syal, 2013). They also award the recognition to designers and manufacturers for maintaining excellent standards in their products. Authorities should assure consumers of the labels' independence from the influence of producers or other interested parties.
Construction and Refurbishment
Construction activities are often assumed when measuring the environmental impacts of structures because of their shorter durations being relative to the lifespan of the structures themselves. It means that scientific methodologies have also neglected this phase of construction projects leading to a few initiatives to ensure the environmental sustainability of construction activities. The complex decision-making processes associated with this phase also act as a hindrance to environmental performance. The reason is that the decisions have to pass through the number of approval stations such as a designer and a project owner for them to be implemented (Arif & Syal, 2013). It leaves the commitment to environmental performance to individual initiatives and the goodwill of project developers.
The preconstruction stage that includes planning and organization deals with the preparation work for the main construction process. It involves signing all the contracts relevant to the activity and resource mobilization. The essential environmental management decisions should be laid down in this stage informed by the effects foreseen in the design step.
Don't Worry We'll Help You Out
The site preparation entails putting in place the necessary processes and equipment in anticipation of the start of the main construction activities. The contractor has to record the existing conditions of the ground including groundwater, analyze the expected difficulties and barriers, and redirect the existing infrastructure to pave a way for the new structure. It enables the external collaborator to plan appropriately in order to minimize any negative environmental impacts during the construction phase (Rumane, 2011). Before any construction work can start, it is important to lay down the utility and supply lines. Such ones will be required during the building process to ensure the efficiency of operations and mitigate environmental impacts.
Construction sites require a wide range of logistical processes including circulation and transportation services and areas. The preparation for these logistical processes affects the environment. Therefore, these flows should be designed well to optimize land usage and should not change for the entire period of the construction phase. Biodegradable lubricants are best suited for circulation and transportation equipment (Rumane, 2011). Truck weights have to monitor and capped at favorable levels to avoid excessive soil compaction.
Earthworks represent a highly mechanized activity. They involve the excavation, transfer, and reapplication of soil within the site. Therefore, earthworks include a huge amount of activities ranging from loosing, excavation, and transportation, and reapplication of soil. There are several issues in the environmental management of earthworks. First, it creates a lot of noise and air pollution. The engines of machines as well as resulting commotion during these activities creates a lot of noise, emissions, and dust (Zhang, Sandanayake, Setunge, Li, & Fang, 2016). They can be reduced by shielding the engines to decrease noise and emissions and also defending the sites to prevent dust from escaping.
Concrete represents the most common material used in the construction. The reason is related to the fact that it can be used to create a variety of shapes and can be combined with steel to produce highly tensile structures. However, concrete works produce adverse environmental impacts. Concrete requires a huge amount of water, energy, and other resources in its manufacture, usage, and recycling. The machines and equipment used in manufacturing and applying concrete products generate huge levels of CO2 emissions, dust, and noise (Zhang et al., 2016).
new service!
Our Top RESUME WRITING SERVICE
will back up your efforts,
making your career growth a reality!
In managing the environmental footprint of construction sites, an environmental management plan comes in handy as a tool for project managers to implement good coordination and leadership practices in monitoring and mitigating adverse effects. The environmental management plan links the decisions and forecasts laid down in the design stage. It includes such ones as environmental impact assessments (EIAs) to the actual construction phase and guides the creation of an environmental management system (Rumane, 2011).
There are several best management practices in the construction stage. These include waste management and prevention, using materials efficiently, reusing and recycling materials, establishing proper erosion and water drainage controls, dust control and prevention, managing disturbances such as noise, minimizing pollution from engines, and ensuring energy efficiency (Parikka-Alhola & Nissinen, 2012).
Building Operation
The utilization and operation of a construction product take up the longest duration in a lifecycle of an infrastructural matter. It leads to a vast consumption of resources such as water and energy, the emission of the huge amount of pollutants, and waste production (Cotgrave & Riley, 2012). Best environmental practices in the operation and maintenance of a building and other civil engineering products include optimal water usage, recycling wastewater, using a self-cleaning coating on walls and floors, adopting green cleaning methods, regulating energy consumption, and maintaining the sustainable population within buildings.
End of Life
It is a final stage in the construction project's lifespan. It may be necessitated by a number of factors such as earthquakes, fires, and the presence of harmful chemicals, the risk of collapse, or the low economic value as compared to the potential uses that can be applied to the same space. The main environmental impacts caused during this stage include dust, debris and splinters, noise, and vibrations. The best environmental practice at this phase is a selective deconstruction of a building rather than a traditional demolition (Cotgrave & Riley, 2012). It should be combined with other environmentally friendly methods to reduce environmental impacts and ease the process of waste sorting as well as recycling.