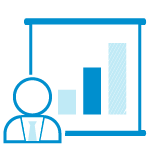 The Rudd Government secured parliamentary support for its Fair Work Bill in March 2009. The FW Act 2009 took effect in July 2009. It came as a replacement to the Workplace Relations Act 1996 (WR Act). Before the act came into effect, two measures were taken into account. First was the setup of the Fair Work (Transitional Provisions and Consequential Amendments) Bill 2009 (TPCA Bill) which deals with the change from the existing system to the new Fair Work regime. The measure gives a provision for the repeal of the Work Relations Act. This was in an exception for Schedules 1 and 10 which later became part and parcel of a renamed Fair Work (Registered Organizations) Act 2009. The TPCA Bill also gives a clear outline of what happens to what was termed as the old awards and agreements. The other bill was scheduled to cater for consequential amendments to the federal law.
Main Features of the Fair Work (FW) Act
The main features of the Act include formation of a new body, referred to as FW Australia to make a replacement to the existing tribunals and agencies. The National Employment Standards (NES) setting up minimum conditions which will target all national system employees which commenced in January 2010. The act brought about a system of modern awards. This system provides an additional safety net for most employees and saw its commencement in January 2010 (Creighton, & Anthony 2012, p.110).
The Act gave a provision for the formation of single or multi-enterprise agreements which were subjected to new obligations. These were aimed to provide good faith bargaining terms, and a test that mandates employees to be better off as opposed to how they would be under an applicable award. The Act held up retention of most of the current restrictions on taking industrial action. It also gave a wider access to complaints of unfair dismissal. This was under the condition that employees being excluded only if dismissed during a qualifying duration of service or in case they earn over an income level which is not covered by an award of agreement. The act gave a new set of general provisions to act against other discriminatory forms or wrongful treatment at work situations notwithstanding provision of an increased right for unions to enter workplaces although the provision is still subjected to many restrictions. The Act set up new rules which acted upon the extent to which employees retain their retirements upon transferring from one employer to another.
Alterations were also made with regard to the National Employment Standards. The most important changes related to the new rights to request for flexible working schedules. This took effect not only to pre-school children parents, but also to those with children under the age of eighteen years and those who have disabilities.
The Role of the Fair Work Commission (FWC)
The FWC was formerly referred to as the Fair Work Australia (FWA). It is the tribunal for Australian industrial relations which was created by the FW Act 2009. The commission was part of the Rudd Government's reforms to industrial relations. It began its operations in July 2009 following enactment of FW Act 2009 and associated transitional legislations. The new tribunal took assumption of the roles of the Australian Industrial Relations Commission, the Australian Industrial Registry, the Australian Fair Pay Commission and some of the functions of the Workplace Authority. The work of the Fair Work Commission is carried out by Commission members with the help of administrative support.
It is the national workplace relations tribunal and acts as an independent body mandated the powers to carry out a range of functions which includes providing a safety net of minimum conditions including minimum wages in awards. It facilitates good faith bargaining and the making of enterprise agreements and grants remedies for cases of unfair dismissal.
The commission also regulates taking of any industrial actions and resolves a range of collective and individual workplace disputes through methods of restoring disputes such as conciliation, mediation and arbitration. It also functions in connection with workplace determinations, equal remunerations, and transfer of business general workplace protections, rights of entry and stand down.
Role of Bargaining in the Fixation of Wages and Conditions
Collective bargaining is the process by which the terms and stipulations of employees are determined by sound mutual agreements between their bargaining agents and employers. Collective bargaining gives a regulation to the conditions under which employers offer employment terms to employees and the incoming treatment of prospective employees. Collective bargaining serves as a channel mechanism under which employees, employers and the representation parties can air their objectives in relation to work (Sheldon 2008, p. 240). New bargaining schedules under the FW Act took effect in July 2010. The new regulations emphasized on enterprise based bargaining as opposed to individual arrangements.
The core of the FW Act is good-faith bargaining. Bargaining is the process by which one or more employees and employers negotiate the terms and conditions which make an agreement. Bargaining on a proposed enterprise agreement starts under the notification time. This is when the employer accepts to bargaining or initiates bargaining or when the majority support determination starts operation. It also starts when a scope order comes into operation or a low-paid authorization that specifies the employer into operation.
The key goal of bargaining collectively is to arrive at an agreement on wages and other conditions of employment. Although both parties may begin with divergent views, the ultimate goal is to make a compromised situation which satisfies both the employer and the employees which is dependent on which terms of agreement are put into action. Wage determination by collective bargaining is determined by alternate choices and demands. It is also determined by institutional necessities. For example, if ratification of an agreement requires a majority vote of the employees, wage settlement will be the acceptance of the majority. It also depends on the right and capacity to strike.
Collective bargaining helps to settle disputes or conflicts which arise in relation to wages and working conditions. It also promotes the interest of the workers through their collective actions. It helps to resolve the differences between workers and management through voluntary negotiations and arrive at a consensus. It also aims to avoid intervention of third parties in relation to employment. Bargainable issues in the work relations include wages and working conditions, working hours, incentive payments and terms of job security. It also debates on staff transfers, and promotions, health and safety as well as insurance and benefits in the working conditions. It also checks on work tools, techniques and practices and also focuses on grievances as well as disciplinary matters and actions. A clear focus is directed towards union and recognition, union activities and responsibilities and also on the management rights.
Productivity bargaining is where the wages and benefits of employees are linked to productivity. In such a scenario, workers' wages and benefits are linked to wages. Initially, a standard productivity index is arrived at after negotiations. The management acquires control over the workplace relations and is capable of tightening the norms in the future negotiations. Employees do not have to perform at exceptionally high levels and in case they are able to exceed the standard productivity norms, they are entitled to get substantial benefits.
We Offer
Original writing according to your instructions

Deadlines from 3 hours to 60 days

All disciplines covered

Confidentiality

24/7 Support
We Guarantee
Plagiarism-free papers

Timely delivery

Skilled writers with Master's/PhD degrees

Personal data security

Instant replies to all your questions
Strong collective bargaining is carried out in a situation where both parties carry out the negotiations in an atmosphere of mutual trust and faith under clear observance of essential factors. Unanimity among workers must exist notwithstanding strength for both parties and positive attitude. There must be willingness to make some sacrifices and preparedness to implement previously agreed things. There must be representative authority with clear understanding of the problems of both parties. Both parties should have respect towards each other and the negotiations should be carried out in a fair manner free of unfair practices.
When setting and adjusting minimum wages, Fair Work Australia takes into account certain factors. It determines the performance and competitiveness of the national economy including productivity, business competitiveness and viability, inflation and employment growth. It aims to promote social inclusion through increased workforce participation. It takes into account the relative living standards and the needs of the low-paid and considers the principle of equal remuneration for work of equal or comparable value. It provides a comprehensive range of fair minimum wages for junior employees, employees to whom training schedules apply and employees with disabilities.
The Position of Unions
The Act provides a protected industrial action whenever a serious breach declaration occurs in force in relation to the proposed agreement, because of a significant failure to bargain in good faith. Strike pay provisions have been clarified in the Act as well. An employer can not insist on withholding all pay in response to a partial work ban that constitutes protected industrial action while at the same time accepting the benefit of any work that is already performed. The employer should make it on a clear note that no work will be accepted while the ban persists. Alternatively, the employer can accept the work and make proportionate deduction or no deduction at all.
How it Works
01.
Select the type of assignment
02.
Provide explicit guidelines
03.
Enjoy your free time while our professionals work on your project
04.
Get an original work
Employees who are union members will be represented by their union on an automatic basis. This happens unless they elect to appoint another person as their representative or revoke the union's appointment as their representative. Employees are also given the mandate to nominate who gives them a strong representation in barganining. If such happens, the employer must fully respect the choice of the employees. Employers are also entitled to give notification to their employees of their right to representation.
Roles Played by Unions under this Legislation
The Act constitutes new set of general protections which were formerly contained in the 1996 Act of Work Relations which took effect in July 2009.These include freedom of association, unlawful termination and other miscellaneous protections. Under these protections, it is unlawful for an individual to take adverse action because no other person has or exercises a workplace right. Adverse action by an employer may include dismissal, discrimination, and refusal to offer a person employment or a case of prejudicially changing the position of a person.
The unions help protect employees as well as prospective employees from discrimination at the workplace. Cases of discrimination may occur on the grounds of skin color, race, sex, age, sexual preference, marital status, disability and pregnancy and family responsibilities. It also may occur on cases of religion, political opinions, social origin or national extraction. The general protections forbid all adverse actions which may include cases of victimization and refusal to offer individual employment not just cases of dismissal on the grounds of discrimination.
The unlawful termination for discriminatory reasons for example on skin color, sex and race has been retained for non-national system employers. However, the protection is limited to protection from cases for dismissal.
The Act in Relation to Dismissal of Employees
A dismissal occurs when the employer terminates the employment of their employees. Constructive dismissal is also referred to dismissal at the employee's initiative. It occurs when the employee has been forced to resign from employment as a result of conduct engaged bin by the employer such as harassment. The Act gives a provision that the employer should not dismiss the employee in a manner that is harsh, unjust or unreasonable. In case the employee is dismissed in such a manner, it constitutes unfair dismissal thus the employee is eligible to apply to Fair Work Australia for retention of his/her job back or compensation. All employees are protected from unfair dismissal on condition that they have served a duration referred to as the qualifying period (McCrystal 2011, p. 230). The qualifying period is 12 months for small business employees and 6 months for everyone else.
Unfair dismissal claims require to be made within 14 days of termination of employment. The termination of employment should be in writing and should specify the effective date of determination. Unfair dismissal claims of employees will initially be handled by Fair Work Australia. The act offers limited rights of legal and paid agent representation. An individual can make an unfair dismissal claim on certain conditions. These may include if they have completed the minimum employment period, they have cover of the modern award or even have an enterprise agreement.
Type of Safety Net Provided by the Fair Work Act 2009 for Employees in Terms of Minimum Wages and Working Conditions
The FW Act 2009 reconstitutes comprehensively the safety net industrial relations. Employees in the country are entitled to ten national employment standards. Additional occupation also referred to as industry specific conditions and terms are catered for through the modern new awards. Enhanced streamlining of the system of award is a crucial aspect of the reforms of the Act. Creation of minimum standards to cater for all parties involved in the employment sector was motivated by the desire to streamline, promote and aim at promotion of flexibility and productivity.
Under the NES, all employees are subjected to certain minimum conditions. This encompasses modern awards, minimum wage orders and other safety net that cannon be changed to the disadvantage of the employee (Ackers, & Wilkinson 2003, p. 230). The FW Act provides for a maximum working week and requests for flexible working schedules. It also gives provision for parental leave and associated entitlements to employees. Employees are also entitled to an annual leave and long service leave. Employees are entitled to personal leave and compassionate leave, community service leave and leave on public holidays. The Act also provides for a notification of termination and redundancy of pay by the employer and fair work information statement.
Conclusion
The essay gives an in-depth discussion of employment relations in Australia with regard to the Fair Work Act 2009. It closely examines the features of the Act and the role of the Fair Work Commission. It gives the position of existence of unions in the nation and the protection sunder it. Lastly it outlines the safety net provisions in terms of minimum wages in the work setting environment.