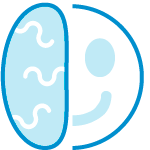 Ethical Decision Making: Personal Virtual Relations with Current Clients
This study discusses steps and approaches of ethical decision making in counseling. Specifically, it addresses ethical issue of developing personal virtual relations with current clients. Besides, the present study discusses ethical dilemma of the unequal treatment of persons, particularly it deals with a counselor's differentiated attitude towards his clients basing on their gender. Both of these issues are of ethical nature and can be classified as those related to client. To address the identified complex problem, it is appropriate to utilize The ACA Code of Ethics. Personal relations with clients and behavior that can be interpreted as discriminative are based on the violation of three moral principles, which are justice, non-maleficence, and beneficence. Endeavoring to ensure that these principles are maintained in a counseling practice, the chosen course of action is to eliminate personal virtual relationship with clients and anticipate similar issues in the future. In addition, it is necessary to dismiss the notion of gender discrimination, which is an accompanying issue in the discussed case. This approach can be considered as correct and effective, because it withstands the tests of justice, publicity, and universality.
Ethical decision making is highly important in psychology, because counseling suggests dealing with emotionally vulnerable popularity. Therefore, counselors should strictly adhere to ethical laws and codes of conducts. Moreover, the experts in counseling are expected to go beyond the set rules that regulate their work performance. Hence, this process is delicate because of subjective perception and natural self-interest. To ensure that counseling is provided in frames of ethical and moral principles, one should develop the skills of unbiased decision making, which require obtaining strong moral motivation. Applying to The ACA Code of Ethics, this paper aims to advance professional skills by analyzing a case study that addresses the issue of personal virtual relations between a counselor and his clients.
Identified Problem
As a counseling intern in an outpatient facility that specializes on treating drug and alcohol addicted individuals, John strives to provide the best possible assistance to all his clients. Hence, the lack of experience leads to the violation of counseling relationship. Specifically, John accepts a friend invitation from one of his clients (Ben). At the same time, the counseling intern refuses a proposal to befriend with another client (Jeanne) explaining that he does not add female friends. The situation created by John is unethical, because it compromises his practice and prevents achieving the intrinsic good. To be more precise, counselors are forbidden to develop and maintain non-professional relations with current clients. Online friendship in social media is also subjected to this rule. In addition, by unequally treating equal persons, John violates the principle of justice. In particular, his response to a female client can be interpreted as discriminative, which may have negative consequences including compromised principles of social justice and non-maleficence. For example, John's differentiated attitude, which is based on a client's gender, may trigger Jeanne's stereotype threat. This phenomenon is the risk "of confirming, as a self-characteristic, a negative stereotype about one's social group" (Stroessner & Good, n. d., p. 1). The detected problem is an example of an ethical issue that is related to client.
Applying the ACA Code of Ethics
Identifying the applicable ACA ethics codes, one should point out the following regulations. The ACA Code of Ethics regulation "A.5.e. Personal Virtual Relationships with Current Clients" postulates that, "Counselors are prohibited from engaging in a personal virtual relationship with individuals with whom they have a current counseling relationship (e.g., through social and other media) (American Counseling Association, 2014, p.4). What is more, the regulation "A.5.d. Friends or Family Members" is also applicable for the identified ethical problem. Specifically, it states, "Counselors are prohibited from engaging in counseling relationships with friends or family members with whom they have an inability to remain objective" (American Counseling Association, 2014, p.4). By befriending with Ben, John loses his ability to be unbiased with this client. This situation may have a negative impact on Ben, particularly by inhibiting his recovering from an addition. Given that counselors "possess knowledge of clients' worldview, assumptions, attitudes, values, beliefs, biases, social identities, social group statuses" (Ratts et al., 2015, p. 7), it is natural to deduce that personal relations between a counselor and a client alter this knowledge to an extent when providing an adequate assistance is challenged or altogether impossible. Consequently, John acts not in the best interest of his client.
We Offer
Original writing according to your instructions

Deadlines from 3 hours to 60 days

All disciplines covered

Confidentiality

24/7 Support
We Guarantee
Plagiarism-free papers

Timely delivery

Skilled writers with Master's/PhD degrees

Personal data security

Instant replies to all your questions
Furthermore, having personal relations (either friendship or romance) with former clients is prohibited by the code "A.5.c. Sexual and/or Romantic Relationships with Former Clients" (American Counseling Association, 2014, p. 4). This code discourages counselors from having any kind of personal interaction with former clients for five years after professional relations were stopped. Consider the rationale, when Ben recovers, he and John will be forbidden to have friendship for five years. Nevertheless, it would be unethical to delete him from the friendship list because of this professional limitation. That is why, it is better not to start personal relationships with clients than to scrutinize how to address the consequences. Nevertheless, the decision is already made (John accepted Ben's request and rejected Jeanne's proposal to befriend). Thus, presently, John has to anticipate possible implications and correct his actions with the purpose to avoid plausible adverse outcomes.
Determining the Nature/Dimensions of the Dilemma
As it is known, there are the five moral principles that underlie each ethical issue, which are autonomy, justice, beneficence, non-maleficence, and fidelity (Forester-Miller & Davis, 1996, p. 1). Despite the fact that these principles are of equal value, each case is unique and, thus, it suggests that some principles may be more neglected/violated than the others. For instance, in the discussed case, John omits justice, which automatically includes the principles of non-maleficence and beneficence. To address the dilemma of forbidden personal relations with current clients John should explore theoretical backgrounds of ethical decision making. For example, the relevant professional literature may include 2014 ACA Code of Ethics (American Counseling Association, 2014), A Practitioner's Guide to Ethical Decision Making (Forester-Miller & Davis, 1996), Counseling Ethics: Philosophical and Professional Foundations (Jungers & Gregoire, 2013), Oxford Handbook of Positive Psychology (Snyder & Lopez, 2009). Once theoretical approaches towards ethical decision making are studied, it is appropriate to ask for an advice of a supervisor and more experienced co-workers. Moreover, one should consider the recommendations of such state organizations as Multicultural Counseling Competencies Revisions Committee and American Counseling Association (ACA). This complex approach should help identify the proper course of action.
Potential Courses of Action
Detecting the possible ways of addressing the violation of relations with clients, one should consider the following actions. First, John can delete his account and create another one, where he will not accept friend requests from clients. Second, a counseling intern can explain to his clients that he is discouraged from developing personal relations with current and former clients as well as with their families and friends. Therefore, he has to delete Ben from friends. Third, John may pretend that his actions do not have unethical background and continue working as if any misconduct has never occurred.
Determining Course of Action
Elaborating an effective course of action, it is natural to start with eliminating the approaches that are malevolent or insufficient. For example, the third identified course of action is not viable. Consider the rationale, if John pretends that any violations occurred and convinces himself that there will be no negative consequences, it implies two conclusions. Specifically, this counselor does not have moral motivation to accomplish his professional duties. The second conclusion is that the lack of moral motivation will unavoidably lead to the emergence of the new ethical dilemmas in the future (more clients may ask to befriend, more unethical responses may come from John).
In contrast, the first and the second options are workable, and can be combined: John may delete the current page on Facebook and create a new one, where he explains that making friends with clients violates ethical principles of his job. Moreover, it is important to state the same in person when/if the corresponding questions are put by clients. This course of action will eliminate injustice created by John (unequal treatment basing on client's gender). As a result, the two conjunctive principles that imply the intrinsic good (non-maleficence and beneficence) will be accomplished and maintained.
Evaluation of the Selected Course of Action
The selected course of action should be evaluated for the presence of new ethical issues. To succeed with this task, one should apply to the tests of justice, publicity, and universality. Justice is closely related with one's self-awareness. Self-awareness of counselors comprises such qualities as moral motivation and moral courage (Snyder & Lopez, 2009). Moral motivation is a personal guide of ethical decision making, which is based on an individual's upbringing. In other words, it is a reflection of the unified influenced of a person's different social layers. Moral motivation encourages counselors to act according to their moral values. In this respect, moral courage is the ability to remain ethical in spite of personal gain and self-interest. Moral courage requires ethical sensitivity and self-reflection. In particular, counselors should be capable of determining the right from wrong even in cases that are not defined by the set laws, regulations, and ethical codes. Without a doubt, to succeed with this goal, one needs to develop the skills of self-reflection, which must serve as an inner monitor of ethical behavior.
It is appropriate to clarify that self-awareness also includes self-care. According to Immanuel Kant, securing "one's own happiness is a duty" (Snyder & Lopez, 2009, p. 107). Hence, "moral decision making requires that one considers the needs and the good of others to an equal extent that one thinks of his or her own needs" (Jungers & Gregoire, 2013, p. 12). The philosophic study that incorporates these beliefs is known as deontology.
Advocating one's right for happiness, deontology simultaneously imposes of people an obligation to assure the intrinsic good for themselves and others. Consider the rationale, it is not surprising that self-care often conflicts with moral motivation, which evokes cognitive dissonance. A counselor may remain ethical thanks to moral courage, but this quality does not eliminate the need of self-care that remains unsatisfied. Given these conditions, one should change the personal settings of self-care. Specifically, John should comprehend that his happiness relies upon fruitful professional interactions with clients and excellent feedbacks of supervisors, which correspond to his self-esteem and self-assertion. Self-care must be connected with the sense of accomplishment that is generated by John's counseling. Understanding that the violation of relations with clients may hinder the quality of job performance, John's self-care is expected to protect him from creating similar ethical dilemma in the future.
Book The Best Top Expert at Top-papers.com
Your order will be assigned to the most experienced writer in the relevant discipline. The highly demanded expert, one of our top-10 writers with the highest rate among the customers
Hire a TOP Writer for

10.95 USD
What is more, testing the selected course of action from the perspective of publicity, it is natural to conclude that realizing and fixing personal mistakes is highly praised. Therefore, if this approach gains publicity it is expected to be accepted positively. Besides, the chosen course of action can be utilized by other counselors who face similar ethical issue; thus, it is in compliance with the concept of universality.
Implement the Course of Action
To begin with, John should warn his friends about deleting his Facebook account. This step should include having eye-to-eye conversation with Ben in order to explain him the reasons of such decision. Moreover, it is necessary to confess to Jeanne that his reference to her gender was unprofessional, mistaken, and, thus, should never repeat again. Thereafter, John sets a new account, where he places the excerpts of The ACA Code of Ethics that describe the appropriate relations between a counselor and his clients. Moreover, it is reasonable to confess his ethical dilemma to supervisor, which should help John to conduct effective self-reflection.
Summing up the above-mentioned, one should emphasize that any form of personal relations (live or virtual) between a counselor and his/her clients is forbidden by The ACA Code of Ethics. This restriction is elaborated to protect the interests of all involved parties. Therefore, violating the corresponding code of ethics, a counselor (John) triggers an ethical issue that relates to client. Engaging personal relations with clients may have a number of negative consequences, such as complicated recovering and affected psyche of a counselor caused by subjective perception. Besides, the discussed case illustrates the moral issue of unequally treating the equals; in particular John's response towards Jeanne may be taken as a sign of gender discrimination. Ensuring fair attitude and eliminating personal relations with clients John will adhere to the principles of justice, non-maleficence, and beneficence. This course of action is auspicious, because it complies with the concepts of justice, publicity, and universality.