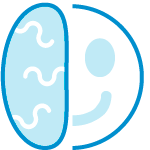 What is your general TOPIC? What FOCUS area (s) – information, history, assumptions, goals, outcomes, policies – are you interested in exploring about this topic?
It is important to consider the aspects of personal identity towards the issues with gender and sexual discrimination. In all, there are many aspects that affect the lives of people and the development of personal qualities as humanity beings in this world regardless of sex (Posner, 2011).
What specific QUESTION do you want to answer about your issue?
How important is the gender roles towards the formation of the personal identity of people?
How did you decide on this question? Be specific. For example, you may have come to it through this research exercise, the reading, the class discussions, a life long preoccupation, a vivid experience, etcetera. Why do you think this question is interesting and important to answer, for your readers as well as for yourself?
When do people start thinking about the gender as sexuality? – The answer is when they are close to understand the meaning of this and what it has to do about personally. One should be aware of what a human sexuality is, research it, ask the right questions and talk to the right people, think about the readiness to the relationships of any kind and start building communication between the people of the same interest (Greenberg, Bruess, Conklin, 2011).