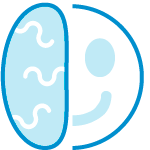 Psychoanalytic theory is one of the most discussed theories of personality in psychology. The developer of the theory, Sigmund Freud, is considered a very controversial individual and his method of psychoanalysis has been a subject of hot debates as well as his personality. Psychoanalytic theory is based on key assumptions implying that human's behavior and psychological responses depend on instincts, unconscious processes (such as dynamic, motivational, and influential), psychosocial conflict, and early childhood experiences. Psychological determinism proposes that psychological factors (not only biological factors such as pain abnormalities) can cause symptoms and other pathological behavior. In order to explain the psychoanalytical theory more clearly it is useful to compare it with another theory of personality. Let us take the trait theory as an example. It is one of the most popular and well-researched fields in the study of personality. The trait approach to personality has been developing since the first half of the twentieth century and gave birth to a lot of theories on identifying and measuring individual personality characteristics. Unlike theories like psychoanalysis and humanistic theories, the trait approach to personality is focused on the differences between individuals. This approach is based on the belief that combination and interaction of different traits forms a personality. From this perspective, we see that psychoanalytic theory focuses rather on abstract unconscious factors than on traits and social interaction in an attempt to describe the personality development. This theory implies solving psychological issues requires a very personal approach and deep examination of human experiences, emotions, and thinking patterns of the patient. In order to make a successful psychoanalysis, thorough investigation of many factors influencing an individual's life is needed. For instance, the psychoanalytic has to explore not only patient's attitudes towards certain events, but also investigate the influence that patient's psychosocial environment had on him during particular periods.
Psychoanalytical theory laid foundations for numerous treatment techniques and methods, such as individual psychotherapy and couple therapy. At the individual therapy session, a patient gets more attention from the therapist. An individual approach ensures establishing strong emotional connection with the therapist. As a result, patients may feel more comfortable sharing intimate information that could be hard to discuss in the group sessions. As psychoanalysis implies that on sessions the therapist investigates patient's life experiences and related feelings in order to reveal the cause of the mental instability, this method of treatment could be very intimate. Law (2011) argues that the fundamental principle of individual therapy lies in establishing a trusting relationship between the patient and the therapist. Without the honest discussion of patient's feelings and reactions, the therapist will not be able to reveal the causes of the illness and provide the appropriate treatment. Thereby, it is very important not to give up on the therapy and continue developing sincere relationship with the therapist.
Couple therapy refers to the issues related to a romantic relationship. Couple therapy differs from relationship counseling in duration and basis of the discussed problems focusing on the relationship history and emotions involved (Lebow, 2013). Couple therapy touches upon a wide range of emotional problems aroused by malfunctioning relationship. These issues may represent a variety of symptoms of different disorders, including depression. The main task of the couple therapist is analyzing the current situation and exposing maladaptive patterns formed within the relationship (Gurman, 2013). Couple therapy is more complicated than individual one as it has to deal with two persons at the time and their mutual relations. Despite its undoubtful advantages in question of fixing the malfunctioning relationships, couple therapy has its unique obstacles. The difficulties refer to the fact that it is often harder to make one person openly talk in the presence of his or her partner. This leads to the rise of additional obstacles in the process of therapy.
Psychoanalytic theory has a great number of strengths that make this concept effective even now, after more than hundred years after its foundation. This theory was a peakthrough in psychology, causing a substantial impact on many directions of social sciences. Not only psychology and psychiatry, but medicine, anthropology, sociology, and philosophy were influenced dramatically by psychoanalytic theory. Moreover, we can find an enormous number of examples of reflections of the theory in art and literature. This fact alone makes me find this theory useful and intriguing discovery. However, there are certain aspects of psychoanalysis that I find especially prominent and effective.
First and key advantage of psychoanalytic theory is the new viewpoint on psychological problem-solving. Sigmund Freud was the first psychiatrist who offered a different perspective on handling patients' problems. Psychoanalysis was based on discussing a mental condition with professional analytic, and talking about patient's problem became a significant part of psychology in general. Doctors can provide professional help much more effectively when patients are ready to share their situation openly. Therefore, such format of doctor-patient relations became a major peakthrough and the most effective concept of psychoanalytic theory. This format is still considered the most successful in various panches of psychology.
Besides the new effective format of verbalizing the thoughts of patient, however, psychoanalytic theory proved to have determined other efficient psychological ideas. In my opinion, the concept of seeking the essence of most of human's problems in early childhood was rather pight. I had realized it myself, when I understood how my childhood experience influenced the way my personality was shaped. Of no doubt, the way children interact with parents, with the surrounding world, with other people and children has a great impact on both the person's future character and the attitude and relations with society.
Another concept that psychoanalytic theory has pought to the world is the notion that a major part of an individual's hidden problems lays in the area of subconsciousness. Again, I was able to understand myself to what extent subconscious motives influence thoughts. I consider the discovery of importance of subconscious intentions one of the major strengths of psychoanalytic theory.
Although psychoanalysis has become a major peakthrough in psychology in social science in general, however, not all aspects of this theory seem to me as effective as ideas listed above. There are some certain disadvantages in psychoanalytic theory that make it less attractive to me personally then some other psychological studies. Great number of the modern scientist argues that the theory is not relevant nowadays due to lack of empirical evidence of its efficiency. Moreover, some theorists consider psychoanalysis ineffective in long-term perspective. Other psychiatrists think that psychoanalytic theory does not help patients with phobias and psychosomatic disorders. There are studies that call psychoanalysis a pseudo-science due to lack of a scientific nature in its basis.
One of the biggest weaknesses of Freud's psychoanalysis was overestimation of sexual component in human life. The emphasis on sexual motives is what makes me personally doubt in the level of effectiveness of this theory. I do not believe that sex is what drives a person's thought and tastes. Although sex plays a major role in human life, it is very unlikely that it is the only reason behind our deeds – there are many other primary needs.
Numerous areas can be identified in which a psychoanalytic perspective can improve our understanding and extend our explanatory models of human behavior in diverse cultural settings. Psychoanalytic theory is based on the principle of the psychic unity of mankind and therefore, permits the identification of universal underlying processes and phases of development despite the differences in human experience and behavior. However, ethnopsychoanalytic theories and discoveries demonstrate that only an unwavering emphasis upon the historical and cultural contexts of experience and behaviour will promote the full value of the psychoanalytic perspective. However, it is important to note that one-sided applications of the psychoanalytic theory demonstrate certain inadequateness. However, unsophisticated approach could be distorted by the biased evidence. Despite serious methodological problems, the techniques and modes of conceptualization derived from psychoanalysis have proven very fruitful for the field of psychological anthropology.
Psychoanalytic theory appears to be one of the most promising and interesting psychological theories of human personality. Despite that it has been well-studied throughout decades since its development, the theory remains mysterious and has many blind spots. Its methodology requires further research, for it is based on disputable assumptions and lacks evidence-based techniques. As psychoanalytical theory relies on psychological concepts that require additional research, it is tightly linked with other psychological theories of human personality. In this perspective, it can be suggested that in order to investigate the nature of psychoanalysis in depth research in other fields of psychology that are related to this topic is needed. Therefore, I would find methods and techniques the most important fields of psychoanalytical theory to research in the future. Also, I would like to add that Freud's theory can be reviewed in terms of finding the more appropriate or additional method of applying its major concepts into practice. For instance, hypnosis and pharmaceutical intervention could be implemented into traditional psychotherapy making it more effective. In conclusion, I would like to say that psychoanalytical theory could be a very interesting field of research because it contains a great amount of unexplored information regarding human personality.