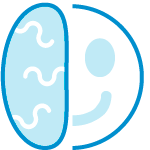 Relationship Development
A relationship goes through various stages, the stages may not follow one another in particular order. People may also not go through the same stages and experiences in the relationship. Events that indicate the change of one stage to another can always be found for analysis purposes. This paper discusses some of the stages of relationship development. While a relationship may start well, it might get into the termination stage.
Initiating Stage
This is usually the beginning of a relationship between two people, it usually happens in different ways such as through introduction by a third party, in social gathering, work groups, through church functions, after two people meeting and sharing greetings or through social media which is a common means where people meet and chat today. The initiating stage can be long or short depending on the individuals involved.
In my case, I met Janet and it only took us few days to initiate the friendship. Janet was the latest person to join our youth choir in our church. I had never had opportunity to talk to her till during summer vocation in the youth camp when she amongst our small camp music program team. I had the opportunity to express my feelings to her. The encounter was so exiting that we promised to be close friends by the end of the vocation. After the camp meeting we still had several days left for us to report back to school so I arranged to visit her at their home and we talked a lot about the new relationship we were engaging ourselves in.
Exploratory Stage
After people go through the initiating stage, they progress to another level, where they develop a need of knowing one another better, including developing deep relationship. The stage is always longer than the initiating phase as people tend to be very inquisitive they try to understand one another better including their work places, what they do, like and dislike, their past friends, school they attended, places they have lived, family members, among others. This is always done to see if there is need to take the relationship to another level.
I can remember at day when we took separate sheets of paper where we were writing a list of our likes and dislike then we would compare the list to see the similar points. We had a wonderful time together; she particularly loved my childhood story about how we used to go hunting with my grandfather. She laughed when I told her the encounters we had in the bush. I wondered where she had been all this long. We went on visiting each other on a weekly basis and made stories and our future expectations.
Intensification Stage
This is the stage where the friendship starts to blossom. Friendship begins at high gear as the two people already begin to understand one another by knowing information regarding each other such as their tastes and dislikes. They start developing the relationship along their common area of interest, and appreciating one another's unique gifts and abilities.
During this stage, Janet and I developed a strong liking for each other and noticed that we had a lot in common. The friendship began to intensify. We started singing and watching games together. We noticed we had interest in caring for the old which we occasionally deed. We would always be together in the slightest opportunity possible. We called one another 'darling' and we really enjoyed it. The attraction to each other was overwhelming, phone calls, short messages and letters were the order of the day.
We Offer
Original writing according to your instructions

Deadlines from 3 hours to 60 days

All disciplines covered

Confidentiality

24/7 Support
We Guarantee
Plagiarism-free papers

Timely delivery

Skilled writers with Master's/PhD degrees

Personal data security

Instant replies to all your questions
Stable Stage
After undergoing the above stages people now feel closer enough, they develop many things in common. The stable stage is the stage where we began sharing some deeper secrets counted on doing things together. For started went to church together, visited our relatives together, and sung together. We continued with our usual daily communication and trusted each other.
Decline Stage
Jane and I stopped investing in the relationship and begun to lose the touch and the closeness we experienced. We never gave activities we were doing together a priority or we totally ignored them. The phone calls and the short messages declined. Instead of calling each other on a daily basis, were did it rarely. We stopped going together to places that we visited together. We started going different direction. At times I could feel irritated with her thoughts and ideas. We misunderstood each other and felt like we could quarrel.
This happened when schools re-opened. I had to move to a different city because my dad decided to move to a new location. It was impossible to see one another as frequent as we used to. I really missed her at the beginning of my departure. I would communicate frequently to her, but things changed with time as I got new friends who filled the vacuum. She would also not communicate as frequent as she used to. In most cases she could call me but we would end up quarrelling on phone. We accused one another of not doing enough for the wellbeing of the relationship. We made several attempt to try to make the relationship work as before, but it was futile. Out of sight out of mind and we decided to let go the relationship. The relationship really started well but was eventually terminated.