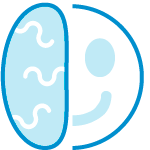 The development of modern medicine as well as various genetic technologies such as cloning promises many benefits for people. Nevertheless, despite the numerous advantages of the latest innovations in technical and medical term, the question of human dignity is not eliminated but becomes rather sharper. It is due to the fact that due to recent developments in genetic medicine it is possible to change the natural course of bio processes in the human body by interfering with them. It is connected with the violation of human dignity. Bioethics regards dignity as the cornerstone of its concept and the basic criteria for the evaluation of scientific technologies and medical practices. At the same time, authors, such as Macklin, argue that "dignity is a useless concept in medical ethics and can be eliminated without any loss of content." (3) I strongly disagree with his statement. I believe that bioethics has every right to consider the dignity of a man, because the concept of a man (person) is unthinkable without the concept of human dignity.
The word "personality" has many meanings. In bioethics, its meaning is revealed in the system of principles and rules that are commonly used to clarify situations that arise. The principles and rules demonstrate the moral minimum of the attitude to a patient as an individual. The principle of respect for human dignity is connected with the principles of "doing good and avoiding harm," the recognition of individual autonomy, and preserving the justice. There are two beings different in their status: people and animals. Animals (though many people argue against this position) are seen as a means to achieve human goals. It is possible to kill animals to eat them, use their fur and skin for clothing, etc. A man is generally excluded from such an idea by ancient prohibitions (such as the prohibition of cannibalism) and moral precepts (e.g. the commandment "You should not kill!"). A man deserves special treatment in comparison with any other living creatures. Human dignity is inalienable. It does not depend on race, ethnicity, level of development, physical or social condition in which a person lives, as well as human traits, vices, merit, etc.
What is dignity? Dignity is an inner moral category designating self-esteem of the human. It is an integral part of the personality, its inherent property, which concerns itself with respect, despite the way this person is perceived and appreciated by other members of society. The concept of dignity is closely connected with the concept of "morality," which determines the value of every individual. Dignity allows a person to feel important and useful to society, even in the most adverse situations. Every person is a member of the moral community. If a person for some reasons (poor health) cannot fully respond to his/her high status, his/her dignity should be protect by others (either parents or society). Such fact in respect of situations in modern biomedicine expresses the principle of respect for human dignity. Despite its obviousness for many people, it still is not always satisfied. Only some of the most important issues arising from the implementation of this principle will be mentioned.
At the heart of medicine, there is a compassion for a sick person as well as human solidarity in the face of human suffering and willingness to help each other. However, over the centuries, such solidarity was limited by the scope of the estates. It did not extend to slaves, serfs, and representatives of other races as well as criminals and prisoners of war. Only in the twentieth century, the idea of a universal right of everyone to preserve his/her dignity emerges. The principle of respect for human dignity allows giving a moral evaluation of health programs. It defines the basic guidelines for their design and implementation. Humiliation of human dignity is also seen in conducting experiments on humans without their consent. It should be emphasized that the principle of respect for human dignity applies not only to the activities of a doctor or a scientist. It is also an ethical requirement related to each person and society in general.
The principle of "do good and do not cause harm!" seems to be self-evident. It should be determined whether it is morally justified to require of any person to do good and not evil in any situation. However, behind this evidence, quite complex issues conceal when it comes to situations that arise in modern biomedicine. It turns out that the concept of "good" or "evil" can have different meanings depending on whose welfare is being considered. There is a question of whose welfare a doctor should consider performing his/her professional duties. Naturally, a physician should take care of the patient's welfare. However, apart from the benefit of the patient, a doctor should also care about the welfare of society: fight against the spread of epidemics, maintain sanitary conditions, and perform other social functions. The physician should also think about the good of science, because without scientific knowledge, the progress of modern medicine is impossible.
Plagiarism-free guarantee
Confidentiality guarantee
The situation is similar to the implementation of the requirements "do no harm." However, one may wonder when it is necessary to apply this principle. Certainly, one should avoid the harm caused by unprofessional, malicious or accidental errors. It is connected with the main idea of dignity as the right to preserve not only psychological but also physical safety. In medicine, any medical treatment is called "interference" in the activities of the human body. Therefore, there is always a risk that in the intervening vital activity in order to normalize its functions, a doctor may cause substantial harm often comparable to the benefits that can be achieved. When deciding on treatment, diagnostic, or a preventive procedure, a doctor has to constantly weigh the benefits and risks associated with a particular intervention. If there are alternative ways of helping, it is necessary to select those that carry less risk. In determining the benefit of the patient, assessing the risk of harm, and making the medical decision, the patient's right to dignity should be considered. It is expressed in the form of maintaining health and avoiding harm.
The principle of recognition of individual autonomy essentially specifies a qualitatively new role that patients begin to play in modern medicine. A man is recognized as an "autonomy person" if he/she acts freely based on a rational understanding of his/her own good. Traditional medical paternalism prescribed a physician to make decisions and act independently ignoring patient's opinion on what his/her benefit is and how it can be obtained. Thereby a physician deprived the patient of the opportunity to be a person, the "master" of his/her own body, the "author" of his/her own biography. It demeans the dignity of a man by putting him/her in a subordinate position, and often posing a threat to his/her vital interests. The latter is particularly important in commercially-oriented health care, when any medical appointment (of a drug, diagnostic tests, and medical procedures) is a form of selling medical services. A "purchaser" shall have the opportunity to choose the "goods." Therefore, a patient should understand what can bring him/her a benefit and have an opportunity to select from a range of services offered. In other words, he/she must be recognized as an autonomous person with his/her own dignity. The situation in the commercial medicine is only a peculiar (although significant) case, which demonstrates how important the recognition of the autonomy of an individual is.
It is important to consider on what basis an independent rational choice of the patient can be made. In understanding the biological basis of the illness, the patient is completely dependent on his/her doctors, who may not agree with each other. The fact is that the treatment is not only an intervention into the body of a suffering man but also a part of life (an episode from biography) both of a doctor and a patient. Therefore, the patient may or may not trust the expert judgment of the physician based on his/her previous experiences. Such aspect provides a patient's right to choose a doctor. If there is no personal experience with a particular doctor or medical center, it can be obtained from other patients. It can be made through the simple communication of patients caught in the same room or the same queue to see the doctor. Such kind of information can be found in numerous organizations that protect the rights of patients to certain diseases (cancer, metabolic diseases, asthma, alcohol and drug abuse, mental disorders, diabetes, etc.). In these organizations, based on the principles of mutual aid, one can receive information that will help him/her make the choice more rational. Moreover, the Internet has become a new source of information.
How it Works
01.
Select the type of assignment
02.
Provide explicit guidelines
03.
Enjoy your free time while our professionals work on your project
04.
Get an original work
In other words, in terms of a lot of variance of treatments and ambiguity of expert opinions, a patient's rational choice of his/her own benefit is based on his/her critical ability to evaluate sources of information and differ opinions according to their validity. In this choice, a patient has the right for autonomy and dignity. The principle of justice is rather important, since it provides the right for autonomy and dignity for patient. A respecting towards the identity of a particular person and his/her right to preserve dignity also provides o treat him/her fairly. Such issue is one of the most painful. Wars, revolutions, and social and interpersonal conflicts constantly arise due to the fact that people have different understandings of justice and believe that they are treated unfairly. Just relations between people in the distribution of benefits or burdens must be reflected in the laws and other generally accepted norms in a given society.
We Offer
Original writing according to your instructions

Deadlines from 3 hours to 60 days

All disciplines covered

Confidentiality

24/7 Support
We Guarantee
Plagiarism-free papers

Timely delivery

Skilled writers with Master's/PhD degrees

Personal data security

Instant replies to all your questions
The opponents of appealing to the concept of dignity may say that it has a contradictory nature. In particular, Macklin believes that the concept of dignity can only apply to living people, but not to dead deprived. However, in reality, it is about to recognize the dignity and respect of the dead, because a person is not a thing that can be disposed of without respect for its integrity and security. In particular, organ transplantation in the absence of the personal permission of a man should assume a permit for the procedure of a patient's relatives and family members. The fact that people cannot claim their right to dignity simply because they are dead does not mean that they can be treated as a thing. The notion of human dignity is not determined by human physical existence. Not coincidentally, we must respect our dead relatives since the respect is one of the forms that contribute to preserving dignity.
Summarizing, bioethics has the right and should consider human dignity. Human dignity is expressed in preserving the right to autonomy, respect, and fair treatment of others. If someone states that the concept of dignity should be excluded from bioethics with regard to the dead people, it only means one thing. Further steps should be taken in order to enable a broaden interpretation of human dignity based on the idea that not only alive but also dead people deserve to be respected. In turn, respect is the foundation of human dignity.