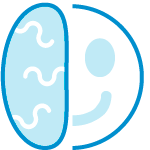 Behavior is universal; any movement made consciously or unconsciously by a living object can be taken to be its behavior at that particular moment. The haves and the poor of society usually have implications as people are inclined to behave in a certain manner in line with their financial and status quo. In general psychology, all kinds of behavior are with reference to the environment. The same individuals can be observed to behave differently in two dissimilar environments while different individuals are expected to behave differently in the same environment.
For this particular case, there will be a lot of direct observations made by the teacher because the students are in the same place almost every day of their schooling table. Since classroom discipline often poses ethical dilemmas for elementary teachers, it is never easy to resolve these sensitive matters. Students are observed to respond differently to correction and discipline if anything, others are seen to become more rebellious and problematic after being corrected. As a psychologist, it is of uttermost importance to show unconditional acceptance to all students as this is the key to developmental discipline. According to Kaiser and Rasminsky (2008), teachers must strive to develop a trusting and caring relationship with students who do not comply with classroom rules just as well as they relate to those who willingly comply with.
There are two very special and outstanding students in the classroom. One is a little girl who is always silent and sucks on her thumb every time. The girl (Cathy) cries when anyone even nudges her. The second one is a totally opposite character, a boy (John) who is full of energy and throws a tantrum every chance he gets. John is abusive to other students and wants every good thing to belong exclusively to him. According to the American Psychological Association (2013), psychologists should "eliminate injustice or inequality that would occur without the modifier". Due to such a code of conduct, John and Cathy deserve to be treated equally.
As a part of ethical behavior tutorial, John and Cathy have to be taught how to respect others. Due to the fact that Cathy is withdrawn and never willing to mix with the other students, a student like John should be encouraged not to hurt her in his energetic endeavors. Since Cathy is always very withdrawn and silent, chances are she is filled with anger and resentment and one cannot predict how she will respond someday if hurt. Cathy is silent but whenever she speaks, she hurls hateful words to her peers. Teaching her how to speak to others in a calm and reserved manner would be what the psychologist aims to achieve (Johnson, Barnett, Elman, Forrest, & Kaslow, 2013).
Treating John with resentment will only manage to further alienate him from the rest of his peers. More likely, John's family has problems that the boy is reflecting out of home. In order to understand John, it is better to teach the other students to treat John with kindness and respect so that he does not feel the need to act irrational and insult his classmates. Inappropriate language and remarks usually arouses anger. The best way is to smile at John and laugh at his efforts to torture other students.
A strong ethical principle for any individual in community is the art of being honest. Tainted relationships and disappointments usually arise from deceit, lying, cheating, and stealing. In Cathy's case, since she is always so silent, it is impossible to tell what she is thinking and how she will respond when spoken to. The best way will be to teach her that whenever she feels like talking, she has to be honest every time. The most silent people have been observed to be the most dangerous as they are always thinking of ways to get back at those who have hurt them or are threatening their quite world. Instilling good morals in Cathy in elementary school actually gives her a chance to be a trustworthy and honest adult.
There is no telling what a student like John might do in class over a day. His energy comes across as that of a mentally disabled person who has to keep busy in order to distract themselves from the reality of the situation. John has to be taught to practice self-discipline and exercise it even if the urge to do the wrong thing is strong. According to West Nyack Elementary School (n.d.), "Students who exercise self-discipline: complete their assignments, stay on track, work toward personal and community goals, ignore peer pressure, choose productive rather than destructive activities, control their tempers". This is the ideal behavior for a healthy classroom setting. With such a setting, it is possible to get students like Cathy to cease being sad and engage in conversation with their peers.
The duty of a psychologist when instilling self-discipline in these elementary school students is to involve the whole class in the role play and make them a family. This will have a balanced set of a family and how a family can be a unit yet so different from the rest of the family members, thus behavior is explained.
Bullying other students is often the nature of John's actions. He repeatedly harms other students and is very difficult to get along with them. According to Sassu, Elinoff, Bray, & Kehle (n.d.), "The future for bullies is also quite grim. Along with a higher likelihood of underachievement in academic settings, bullies are more likely to become abusive spouses or parents and to engage in criminal activities as adults." This says a lot about John's future. In most cases, the attention is directed towards students who are bullied but as a psychologist, it is important to treat all the students the same so that they do not feel favoritism.
We Offer
Original writing according to your instructions

Deadlines from 3 hours to 60 days

All disciplines covered

Confidentiality

24/7 Support
We Guarantee
Plagiarism-free papers

Timely delivery

Skilled writers with Master's/PhD degrees

Personal data security

Instant replies to all your questions
In order to teach the students how to sympathize with their peers and families, it is important to instill the spirit of compassion in them. Showing compassion without faking it is often very hard as it comes along with emotions. John's behavior makes him the center of attention, he gather other students in trio so that he can laugh at them. When a student like Cathy puts an effort and still gets the math wrong, they become the subject for fun and ridicule by John. In order to discourage making unkind remarks and fun of others, John's behavior must not be tolerated.
There are cases that a psychologist cannot handle without family knowledge and support. It is always important to know when the time is right to involve the parents. Frequently, involving parents in a student's academic progress and classroom behavior brings some stability. The students are diverse just as their parents. Parents always deserve to know about their child. But the way the parent deals with this information is totally not the part of the psychologist. Withholding information from parents can lead to frustration, anger, and disappointment.
The National Association of School Psychologists (2013) states that the work of a school psychologist is to "provide counseling, instruction, and mentoring for those struggling with social, emotional, and behavioral problems…enhance understanding and acceptance of diverse cultures and backgrounds". For the two particular cases involving Cathy and John, one has to tread lightly in order not to increase the level of confusion in their minds.
For Cathy, the emotional outbursts mean that the child might be abused at home. When she is at school, she gets a platform to cry out openly for what was done at home. It is very important never to lose temper and to handle her with much care and diligence. As a psychologist, it is essential to promote wellness and resilience by enforcing communicating skills. Therefore, it comes as a necessity to teach John how to communicate with others without hurting them. Cathy also needs to learn how to communicate without feeling of outcast as a result of her feelings and unresolved emotions. Anger management for both students is a skill that has to be instilled and cultivated before letting them mingle freely with the rest of the class. However, this does not mean putting Cathy and John into isolation.
Dalenberg et al. (2012) stated that the trauma memory recovery and psychological issues have also been researched. Psychological disorders have been noted to alter one's ability to go on with their normal lifestyle. If the psychologist is to be taken out of the classroom into a different environment, for example, a hospital, the ethical dilemmas do not fully change but they deviate from the ones that are observed in Cathy and John. If the setting is to be shifted to a hospital and a patent comes and reports to being "jumpy all the time", having trouble falling asleep and feeling irritated around people, then this might be seen as a mental disorder. In other cases, it might even go un-dictated until the later stage.
This case involves dealing more with the family than the patient themselves. The ethics changes and starts to look at the family as for one unit not a group of people sharing traits and genes, staying together. In the hospital, the people are from all age groups and as a psychologist, it becomes important to be flexible.
When patients confide, it is out of trust and desolation and they do not want their issues to leave the room of the psychologist. This makes confidentiality to become a great ethical theory to deal with (Jung, 1972).
How it Works
01.
Select the type of assignment
02.
Provide explicit guidelines
03.
Enjoy your free time while our professionals work on your project
04.
Get an original work
Utilitarianism should be respected at all times and as psychologist working in an environment that caters for people from different classes and backgrounds, it is important to always remember that for every action there is a reaction and thus respecting the patient's wishes. At times, this will involve bending the rules trying to attain the best results for everyone concerned. As a psychologist, doing what is morally right should come first.
In their book, Comer & Gould (2012) showed the intersection of everyday psychology with student day to day life. The book goes on to describe how different individuals respond to similar situations when placed in the same environment in real time. The work of a psychologist thus requires someone who will go the extra mile so that no ethics is broken in handling new dilemmas because the work is frustrating and time consuming.
In conclusion, be either in elementary school or a hospital setting, it is never easy to deal with psychological issues. People who suffer from psychological disorders often have similarities; these factors include "childhood experiences, chemical imbalances in the brain, illnesses, heredity, stress, and parental exposure" (Klasco, 2011).
In dealing with psychological issues, ethics always has to be respected so that the work is done to perfection and the patient recovers according to the American Psychological Association standards. The family is always the most difficult aspect to deal with but once permission from the family has been attained, a psychologist should work to the best of their ability and try to help their patient.
Elementary school students are creative, energetic, and emphatic. It is never easy to know how to deal with each one of them the right way because they are so diverse. As a psychologist, the best way is to always refer to previous dilemmas of the same or similar nature and try to apply the ethical principles used to solve the past dilemma on the present case. Desired results are never fully attained the way that one hopes to but life is a trial and error puzzle.