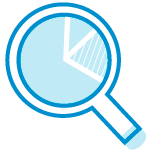 How do the insights from specific course readings help you understand why meetings at TerraCog are so dysfunctional?
Every business meeting should be held in a specific procedure in case the business really wants to be growing in the future. Based on the case study of the TerraCog as well as the additional reading materials, in particular, the Framework for Marketing Management by Philip Kotler, the information covered about the procedure of meetings illustrates a specific approach.
Therefore, the dysfunction of the meetings held in TerraCog existed for several reasons. At first, there was no schedule as well as a poor structure of every meeting. At the same time, the executives of the company had a difficult time understanding each other during the meeting. In addition, there were many different conflict situations in the company (Wilkinson, 2012).