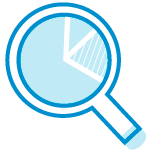 There is a gap in theory and practice of what it actually means to be a strategic team. One of the best examples of such a team would be the Foundation called Mindvalley, which is the leader in terms of marketing for the innovative educational and cultural programs in the world. The team of Mindvalley is the best example to illustrate that what is written in a textbook does not always reflect the actual real life practice. Thus, it is necessary to understand that the Mindvalley team could be considered a strategic team only due to specific individual characteristics of all the team members (Mindvalley Foundation, 2013).
Such a state of affairs depends mostly on the operating environment that is specific for each strategic team along within various workplaces. The emphasis on a choice of a Mindvalley team mainly reflects the actions that a team leader Vishen Lakhiani performs together with the whole Mindvalley team. On the regular basis, there is a need to search for ways of sharing trustworthiness through the means of responsibilities (Hughes & Beatty, 2005).
Based on the practical implications, the Mindvalley Foundation and its performance starts from the personal approach to oneself. Therefore, any other strategic team should learn how to manage every team member as well as how to control the means of personal behavior in the workplace (Mindvalley Foundation, 2013).