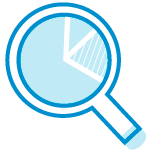 There is a gap in theory and practice of what it actually means to be a strategic team. One of the best examples of such a team would be the Foundation called Mindvalley, which is the leader in terms of marketing for the innovative educational and cultural programs in the world. The team of Mindvalley is the best example to illustrate that what is written in a textbook does not always reflect the actual real life practice. Thus, it is necessary to understand that the Mindvalley team could be considered a strategic team only due to specific individual characteristics of all the team members (Mindvalley Foundation, 2013).
Such a state of affairs depends mostly on the operating environment that is specific for each strategic team along within various workplaces. The emphasis on a choice of a Mindvalley team mainly reflects the actions that a team leader Vishen Lakhiani performs together with the whole Mindvalley team. On the regular basis, there is a need to search for ways of sharing trustworthiness through the means of responsibilities (Hughes & Beatty, 2005).
Based on the practical implications, the Mindvalley Foundation and its performance starts from the personal approach to oneself. Therefore, any other strategic team should learn how to manage every team member as well as how to control the means of personal behavior in the workplace (Mindvalley Foundation, 2013).
It is also important for each member to strive to be a true example for the whole team, the same as Mindvalley Foundation does with its team globally. In addition, the team of the Foundation uses the most contemporary practice of transformation that is aimed at coaching the team members in order to achieve success effectively and based on the strategic approach, which is aimed at the timely fashion for the whole industry of education (Hughes & Beatty, 2005).
This is true because the members of the Mindvalley Foundation and its strategic team trust each other as well as offer help in personal growth and professional development. In different companies, being a strategic team is a process of work that is aimed at using a mixture of styles to represent a distinct and unique approach to mutual understanding of the objectives, including the strategies that have to be applied in order to motivate others on the road to success. In such terms, Mindvalley Foundation is the best example to follow (Violina, 2009).
Overall, not bad. Especially when there are discounts
Guys, if you do not use their services yet, you have lost a lot. Try it once and you will feel that your life has become brighter because there wil...
Best service. I always receive my orders on time and I have two days for free revision.
I have been using your service for a long time and everything suits me. Thanks again for your help!
overall pretty good
I am thankful that I have plenty of time to read the paper and make any adjustments if I need to.
Discount applied successfully