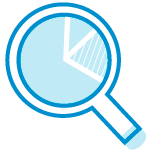 Leadership styles
Everything matters! Leadership role is the core quality of every manager within any organization or a company as it has a direct impact on the employees and a project you lead with the philosophy to gently assess all the sources available by both the authorities and subordinates for the life project. In case of a correctly chosen leadership model a manager who is a true leader could thus generate new leaders for the public and make it so that the one is to become a valid asset for any organization (Edwin, 2006).
To illustrate the promotion of a leader within a company one should demonstrate the understanding of the fact that being the leader is what you do and actions you perform are for the good of the organization or a project. In other words, leadership is not what you are but what you do showing your charisma and working to empower others by means to fulfill the stated goal and offer the best possible performance quality. What every organization respects most is how you manage your role of being a leader. From the position of a higher management level, you are tested for the skills and qualities to influence people and make it so that job was completed in every possible situation (Clark, 2011).
At times there are certain cases when most of the leadership approaches do not work as they do usually and this is the time for a manager with a leadership ability and charisma to show oneself and look for a completely different communication technique. When this comes to the need, a true leader does understand that he/she is to use different leadership models at the same time in order to manage the project properly and finish it in time. This has to do with an individual attention to every team member and lead gently in a more sensitive way (Harari, 2012).
If you are guiding people around you should know when and how exactly to manage others and lead them towards a stated goal. This means that you need to develop yourself and the skills you possess constantly in order to become a true leader. People differ drastically, some could be smarter and others – more ambitious than you are but your idea is to guide accurately and help them develop personally in all the meanings of this word (Edwin, 2006).
Some leadership models differently influence people and that is to talk about statistics. Many sources claim that it is always better to use the leadership model that is more centered to the personal development of the team individuals and not just ordering what to do and how to do it. Statistics shows that over 60% of people surveyed prefer to have friendly relationships with the management team rather than simply perform a task on a regular basis. That improves performance of the project delivered and creates the overall image of the team that is perceived by the high management (Clark, 2011).
Some people prefer to work for bonuses, others respect personal relationships with the manager in return of which they are more eager to come up with the highest possible quality and hence highly estimate the time and efficiency of the performed operations. The thing that influences your position of a leader is your personal qualities and your trust and willingness to be reflective in terms of a bonus, a raise or a higher job position (DuBrin, 2012).
There is a gap in theory and practice of what it really means to be a leader and what is written in a textbook does not always reflect the actual real-life practice and that is very important to understand if you consider yourself a true leader. That depends mostly on the operating environment that is specific for every workplace. The one who is a leader at heart should be wise enough to illustrate the understanding of both situational and behavioral leadership styles, as this is what matters most once you need to make a decision. All in all, depending on the perspective you observe in a company and the leadership model you choose the outcomes are different under various working conditions (Edwin, 2006).
The emphasis on a choice of a leadership style mainly reflects the actions a leader performs on a daily basis and the level of his/her responsibility. Since this takes place, the head of the organization has the power to choose either to use the approach of the transactional or transformational leadership styles, which will then have a positive effect on both the individual teams and the management staff (Doyle and Smith, 2001).
The choice a leader performs starts from a personal approach to oneself. Therefore, if you are to manage people, show them that you are the one who can do it and at the same time help them improve their performance on the workplace. What is needed here is to show your team a true example of a leader who they can trust and on whom they can fully rely in any situation.
Next is once you have identified your personal influence and a leadership style, you can start to project the positive effect from it to your team, both to individual members and a group as a whole. The actions to do such a transformation is to coach your team more effectively than they used to be or if they never took any training sessions, show them that it really matters for them and soon it will lead to a positive outcome in all the aspects (Boje, 2000).
The working practices coach people by inspiring them; that will surely result in a better performance. If a leader has this kind of approach than he/she will boost everyone`s commitment and improve engagement in the working process. It is even more effective if this case has to do with the one who owns a company because if he/she uses such an approach to himself/herself first, then he/she will share it among others and so on in a geometrical progression (Harari, 2012).
Some say that you can never become a leader if you were not born to be one. It is not true and that is dispelled in the top organizations of the modern world. The research shows that the best leaders took time to develop themselves through the years of working practice. In different companies, being a leader is a process of work to use a mixture of styles to lead people including the strategies to influence and motivate the personnel. Therefore, it became a well-known fact that such a leadership behavior is a real value and asset of every company that tends to transform a routine and mundane working atmosphere to a more engaging and valuable climate for both parties (Clark, 2011).
In different life-situations that happen to be on the workplace there is a comprehensive range of behaviors a leader should consider before making a decision on the leadership style. One needs to think of another person rather than only be guided by the working abilities of an individual. Of course, it is not a good idea to become a real friend to each and everyone but you need to look for some kind of a consensus to work together (Boje, 2000).
Now the question arises, what was the first principle you have learned about leadership and the answer is power over other people. Then, what is the key aspect of it and what kind of behavior are you supposed to choose in order to influence your subordinates effectively? The answer is to build positive atmosphere, produce positive outcomes, help others grow and after you manage to do so you will actually see what is means to choose the correct management approach and a true leadership style. This is the time when you are to benefit others and thus promote yourself as a leader (Edwin, 2006).
People react differently based on how you approach them. For a leader the ability to change the management and leadership style once started are of key importance in dealing with other people especially if you are working together on a project. The reasoning here depends on the answer to a specific question – whether it is possible to use one style and lead people in the same way despite the circumstances (DuBrin, 2012).
Communicating effectively is what builds your character as a leader. What you need to do is to involve people to work together as a team rather than perform individually. The reason for it is simple – if you explain that positive effect could be reached in such a way that will encouragingly affect all the team members and then that would empower to work together by means to reach a mutual benefit and thus deliver the best. This is what you long for and this is what you get shortly if acting accurately on all the levels of interaction (Edwin, 2006).
My personal style of leading people as well as the approach to tackle the life situation can be illustrated on the example of a Thornton's 3-C Leadership Model that is the closest to me. Such a framework talks about empowerment, alignment and motivation. All these aspects are to be present in a model and I truly believe that this is the best possible technique of working with people. Of course, every leader has a style and I am not an exception.
Such a model represents a behavior to provide challenge, confidence and coaching. These relationships are what I consider mine in every perspective – to offer a challenge, shape confidence and deliver the coaching and mentoring for the one who needs it (Harari, 2012).
Most people are afraid of what they could have in life and that makes them stop on the way to their improvement. Many people do not believe in themselves for the one and only reason of failure that took place a long time ago and has nothing to do with the present but still it does influence people a lot making them stop developing their skills and talents in search for a better life, a perspective career and a challenging future (Boje, 2000).
When talking to friends and colleagues I have mentioned the fact that if they ask for an advice, it works in most cases but only if one performs daily actions by means to improve and change the world around him/her. I have also mentioned that I feel personal relief and satisfaction if my suggestion was a valid one that helped a person to overcome a real-life situation. I do behave myself in such a way that fits exactly into this model (DuBrin, 2012).
We Offer
Original writing according to your instructions

Deadlines from 3 hours to 60 days

All disciplines covered

Confidentiality

24/7 Support
We Guarantee
Plagiarism-free papers

Timely delivery

Skilled writers with Master's/PhD degrees

Personal data security

Instant replies to all your questions
The ability to believe is the most extraordinary characteristic a human has and that is what is not yet developed in a vast majority of people. From the perspective of what I have heard from others talking about their workplace is that they lack inspiration and a vision that everything could be a lot better only if they believe it could be so. After talking to people I clearly saw that after I give some examples to think of people begin to realize this fact and in a long run try to project more positive outcomes in their life (Moss, 2009).
The next thing I am going to talk about is the set of habits. Throughout the life, we spend a lot of time doing nothing instead of aiming for self-development. Let me emphasize the word "spend", why not to change it for enjoy. The sense of the word is completely different and if you start to think about it and replace all the negative words you use with ones that are more positive, you will see that more good things will soon happen in life only with your belief it could happen (Harari, 2012).
People always get together to have some time either doing business or having fun, it does not really matter but what is interesting is that when people come to a party or to the office they are not there actually but in their mind they are thinking over something in search for a solution to a problem. I always try to help if I see such cases and I come and ask questions. People may not know me or could be my friends or relatives, but in most cases, they tend to be willing to talk to me about what is nursing their mind so I simply ask questions and in such a way I am tracing people to find a solution on their own (Clark, 2011).
Everything we do in life has its reason and the reason I talk to people is to help them solve their problems. Just think over this word – "problem", why not to replace it with another one which is more positive – "challenge"?! Most of us cannot see the difference but it is huge and believe me this is what guides my leadership style – it is different kinds of behavior when talking to people (Boje, 2000).
From the words of my friends or just people, I met once or twice in life, I can see that the working practice suffers most here and the reason for it is laid in understanding oneself. People go to work without knowing if this is really what they want to do and that it would make them happy. I always wanted to understand this better, this is what leads to the third trait of this model, and that is coaching (Edwin, 2006).
Nowadays many psychiatrists work with people around the globe helping them understand the personality and lead to a conclusion of changes in life. The position of coaching is a little bit different. Being a coach you not only search for a reason why such things happen but actually offer solutions for a change and improvements for the better. To start, the first thing to acknowledge is that without having self-confidence one will not be able to reach any goals in life whether this is a working environment or a personal life. The role of a coach is to use different factors of influence and the most widespread ones are positive thinking and self-affirmation (Doyle and Smith, 2001).
Some would again say that I have failed many times in life and I will not make it if I do it again, but just stop here and acclaim the fact that all inventions and the greatest achievements in the entire universe have been accomplished after the unlimited number of repetitions and mistakes made one after another. The same goes here – you need to start from the small things that you know you can do for sure but try to do it in the best possible way and you will see that in some time you will like what you have done. It is very important to love what you are doing and hence doing it perfectly, at least wish for the highest quality.
Another thing that matters is that you always need to reward yourself for a good job even though it is a tiny thing you did, still reward it and you will see that you liked such an and you will try more the next time by means to be rewarded again. I really see this in people and try to help them improve their lives by leading them accurately (DuBrin, 2012).
Next is an example of developing competence by means to boost the confidence. All people have hobbies but enjoy this time mostly in the childhood. First step is to visit some training session that you are interested in and simply search for what you love to be doing for all your life. Second, is to take responsibility for every action you take. People always talk as if it is not their responsibility at all and not their fault. What I say usually in return is that we are always responsible for everything we face in life and my position as a mentor is to show, illustrate it and thus explain how one can use it to improve the situation (Moss, 2009).
Usually when we have a bad day, it may become worse because we have forgotten something etc. Just look, when you point to others saying it is their fault; take a closer look at how many fingers point towards yourself… you will see the difference – 3 vs. 1, which is a visual proof of our "blindness" in such cases (Boje, 2000).
To sum up, all the examples given earlier are to illustrate the 3-C leadership model I value most among all and what I want to say here is that when guiding people you need to help them answer their questions, solve problems, manage working relationships, etc. I understand that I do the same every day of my life and in such a way demonstrate a true leader to myself. I always try to find an appropriate leadership behavior and act accordingly and, of course, I do have the same real-life examples that make me take initiative and ask myself the same questions I ask other people. I use the same techniques for myself by means to improve and learn how to help people even better than I do now (Harari, 2012).
As of today, the aspects I consider of most importance for myself is to grow both personally and professionally and to treat people equally and learn to listen more attentively without breaking up one's mind or a thought that could be valuable to understand a person better and then help him/her in making the right decision (Moss, 2009).
I have faced the fact that people positively reflect upon stories that someone did something who no one could do before and that is what makes us move and actually try to change the life conditions for the better rather than moan about life circumstances. Therefore, the lesson learned here is to collect more stories of success people have achieved and by inspiring oneself inspire others on the way to their personal success (Boje, 2000).
An appropriate action to enhance my personal leadership abilities is to have more coaching sessions for people I interact most of the time and with many others and to make it on the stem of charity. This is what I love to do and I believe I can do it pretty well though experience is never enough and you can always learn more with more coaching session I take and more leadership roles I use when talking to people (DuBrin, 2012).
My favorite leadership model is transformational and coaching has to do a lot here to help improve my skills, learn to generate more energy to share it with people and gain more knowledge that will put me one more step forward to my ambition of helping people.
For me personally, I strongly believe that there are no limits to my achievements and I am grateful for the course of leadership that helps with this a lot. I do know that practice makes perfect and in my case, this is for good, as I love what I am doing, just need to be more concerned about t people and to make good use of my leadership skills in every perspective.
There should always be a balance in everything we do while living as there is no energy from nowhere – it always has the power source. There are many leaders around the world and every single one is a completely different person. To my opinion, the key factor that influences the leadership style is our family. Some people deeply value their family relationships, others do not, but still it is what matters most from the position of sub-consciousness. Our mind controls our behavior and leads the character that performs all the leadership qualities; we either possess the inborn qualities or the ones learned from experience (Moss, 2009).
How it Works
01.
Select the type of assignment
02.
Provide explicit guidelines
03.
Enjoy your free time while our professionals work on your project
04.
Get an original work
The potential we have can only be revealed in situations that touch us personally, which is why I value personal approach and transformational leadership model most both in life and in the workplace. It helps in raising the level of awareness and understanding our significance in life and it teaches us to estimate the value people put in oneself and others. Self-interest is what people treasure in life, which is good only if you show it by helping others, and only then get the feedback in return of positive actions and effect on people (DuBrin, 2012).
Self-perfection is the key aspect that can rule the world. I do believe that constant perfection leads to the fact when there is no limit to your achievements. By these means, one should take appropriate actions to enhance the leadership behavior used, combine different styles, and learn to manage them simultaneously despite the situation or people to deal with.
My personal vision of a true leader is to combine whatever is learned and experienced and continue to learn over the lifetime. The eastern wisdom says that a true leader is the one who can learn more from his/her students and never stops doing what brings happiness in life especially if it is about helping other people achieve success and boost both their performance and profitability in any working environment (DuBrin, 2012).
Measuring effectiveness
The key factors that influence the leadership model you choose are different for every person but the most general ones are morale and productivity. The style that reflects most of it is called shared leadership. It highly appreciates the idea of having high morale and productivity in mind and with this, it deeply values the concerns of people that perform a task. As a leader, you are to offer a person develop his/her skills, whether it is aimed at personal effectiveness or growing one as a leader or a potential assistant. Another alternative is that you motivate a person with the appraisal for the job done if it is done in time or earlier (Doyle and Smith, 2001).
From the position of the head of the company, it is very important to empower their executives and management teams of all the levels of responsibilities to develop the skills a true leader should have and use at work. The tool is to understand that one can improve and /or develop a leadership style in a more effective way in the position of personal effectiveness. Thus if this takes place the leaders should benchmark themselves against the top performance of the companies and their competitors by means to receive the best feedback from the client.
It does not matter what you do, either you offer services or perform a job; you should do what you are expected to do but in the best possible way and with the understanding that you ought to deliver the highest quality at the most reasonable price on the world market. The performance and image are mostly developed with these points of understanding.
Let me recollect a proverb – "Treat others as you wish them to treat you" – this is the fundamental basis to choose a distinct type of dealing with people. In my understanding, by being assertive to others you project the atmosphere people will have when working with you, which results in effectiveness level and generates the overall performance of a leader (Doyle and Smith, 2001)