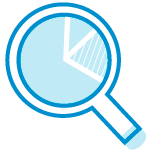 There are several techniques, which those in authority or power can employ so as to maintain discipline. In schools, corporal punishment has been a controversial method of ensuring that students toe the line (Shapiro, 2000). On the other hand, spanking of children is widely used by parents to ensure discipline. However, in the job market, motivation through various incentives has been preferred over other forms of punishment such as demotion and salary reduction.
In families, the methods used to maintain discipline ranges from spanking to reduction of allowances which parents and guardians give to their kids. Such means are used to make kids learn the societal norms and have self control. This paper will demonstrate that punishment is not an effective way of diminishing people with undesirable behaviors. Likewise, the alternatives, which can be used instead of punishment will be discussed (Hollin, 1992).
Punishment can be effectively used to serve its purpose when delivered appropriately. However, the shortcomings inherent in it, such as development of resistance, far outweigh the benefits. Positive punishment entails addition or introduction of an aversive stimulus so as to decrease the frequency of undesirable behavior. For instance, when one drives recklessly and is pulled over by policemen, then the bad behavior can be curtailed (Deutsh, 1993). In such a case, punishment is unavoidable, but if measures such as publicly shaming those who break traffic rules can prevent or reduce such dangerous behaviors.