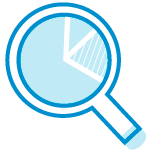 The study will involve sixty participants randomly selected from the Al Hada International School. Students will be randomly placed into three groups based on the subtitle options, with each group consisting of twenty students. The Oxford Proficiency Test will be used in ensuring the sample homogeneity. Moreover, a pre-test using twenty target words derived from the film script will be developed, after which students will be asked to check the words and provide their meanings when possible. Students scoring more than 30 percent will be excluded from the research in order to ensure a prior knowledge of the vocabulary. They will be watching the Madagascar trilogy for three weeks. At the end of the third week, a vocabulary recall and recognition test will be administered to determine relative effectiveness of the subtitle options in enhancing language acquisition.
The increased access to television, video equipment and computers has provided teachers with an opportunity to take advantage of audiovisual materials in teaching foreign languages, especially English as a Foreign Language (EFL) (Caimi, 2006; Etemadi, 2012). As a result, the use of video equipment in language classes is widespread. As a communication medium, video allows learners to make use of audiovisual information, which plays an important role in enhancing comprehension. Moreover, audiovisual materials provide learners with an opportunity to observe facial expressions, gestures as well as other elements of body language associated with speech. In this way, Etemadi (2012) asserts that video demonstrates authentic English language together with cultural information about English speakers.
For a long time, the prevalent view about audio comprehension maintained that native-language subtitles and target-language captions were detrimental in the development of listening comprehension; nevertheless, this assertion is yet to be tested clearly from an empirical point of view (Fong, 2009). As a result, EFL teachers have started incorporating movies into their classes, but what remains unresolved relates to the role that movie subtitles play in the EFL teaching and learning. Latifi, Mobalegh, and Mohammadi (2011) point out that films are familiar and comfortable mediums for present-day learners, which can help maintain the interest of students in the concepts and theories being discussed in the materials. Although most films are works of fiction, they can provide students with powerful experiences (Fong, 2009). For instance, movie scenes can deliver a visual depiction of abstract concepts in a realistic manner. Moreover, films are capable of provoking a good discussion and an evaluation of one's values when movie scenes contain strong emotional content. It is a powerful tool for teaching because of its ability to create a distinctive experience (Riggio, 2010). In most cases, EFL teachers are in a dilemma whether to show learners movies with or without subtitles, and in what language. It is also not clear if subtitles significantly benefit students and help them to acquire English language.
There is a gap in the literature related to the use of subtitled movies and English language acquisition in academic establishments in Saudi Arabia. Therefore, the planned study seeks to examine the role that subtitled/unsubtitled movies play in the acquisition of English language in the Saudi Arabian context. Essentially, the study will seek to compare the effectiveness of standard subtitling, bimodal subtitling and no subtitling in facilitating the acquisition of English language.
Literature Review
Numerous studies have documented positive impacts of movie subtitles on productive skills, such as word-for-word retention and recall of vocabulary, as well as a communicative performance pertaining to written and verbal communication tasks (Caimi, 2006; Rokni & Ataee, 2014; Wang, 2012). The findings reported by Latifi, et al. (2011) showed that subtitled films encourage students to purposely note down idioms and vocabulary; as a result, subtitled films help in facilitating the acquisition of vocabulary without necessarily distracting learners.
Some authors suggest that the only effective way of assisting English learners to understand and follow authentic video content while at the same time sustaining learning of the target language is the addition of English subtitles to English video content (Zarei, 2009). The enhanced comprehension stems from the fact that learners receive information from two types of input (subtitles and dialogue), which results in better systematic processing than in case when either subtitles or dialogues are presented alone (Zarei, 2009).
In the study by Zarei and Rashvand (2011) that explored how English learners utilized subtitles over the course of three months, the findings showed that students that took notes while concurrently watching subtitled films reported more accurate language in exercises focusing on comprehension. On the other hand, students who did not take notes reported equal comprehension levels, but had lower levels of retention of the language used in the films. The authors concluded that processing and attention play an important role in facilitating long-term vocabulary retention and language acquisition through subtitles. In another study involving Russian EFL learners, Taylor (2005) found that subtitled visual content enhanced student retention, which they attribute to the redundancy of the information presented in dialogues. Caimi (2006) reported similar results when investigating the impact of subtitled films on English language acquisition among Dutch children. Participants of the study watched a 15-minute American documentary film. Experimental group watched it with captions and control group watched it without subtitles. The findings showed that children who watched the captioned documentary reported higher language acquisition when compared to the group that watched the film without captions. The study also revealed that children who watched the captioned documentary scored significantly higher in word recognition test, which comprised of words from the soundtrack and words that may well be used in the context of the documentary (Caimi, 2006).
How it Works
01.
Select the type of assignment
02.
Provide explicit guidelines
03.
Enjoy your free time while our professionals work on your project
04.
Get an original work
The relationship between the retention of phonological information and the use of subtitles has also been explored by Rokni and Ataee (2014), who conducted an experiment with non-native and native speakers. The results of the study showed that participants who watched a subtitled film had better retention of phonological information that was simply processed from the material. This group also reported better recognition memory in terms of oral identification of words presented in the film (Rokni & Ataee, 2014). The second experiment involved advanced ESL students, which reported a beneficial impact of subtitling on word recognition. Subtitles in English movies have been reported to have a positive effect on students, encouraging them to improve English speaking and listening skills (Rokni & Ataee, 2014).
Overall, it is evident from the literature that numerous studies have affirmed a beneficial impact of subtitles on diverse productive skills, such as vocabulary reuse in the appropriate context, verbatim retention and recall, as well as verbal and written communication. Nevertheless, although the interest in captioned materials is increasing, there are relatively few studies focusing on the use of subtitled films in Saudi Arabia for the purpose of language teaching. In this respect, the purpose of this study is to investigate the relationship between the use of captions in films and language acquisition. Importantly, the proposed study seeks to determine the most effective form of subtitling (standard, bimodal or lack of captions) in enhancing English language acquisition among secondary students in Taif. Bimodal subtitles involve the use of English dialogues with English subtitles. Standard subtitling is characterized by using English dialogues with Arab subtitles. The absence of subtitling is characterized by English dialogues without captions.
Significance of Research
Cross-cultural integration is occurring at an unprecedented rate due to globalization of today's economy. Under such economic conditions, the benefits of learning a second language, especially English, are vast, which is particularly important in Saudi Arabia where Arabic is the common spoken language together with other Asian languages. However, since the country seeks to diversify its economy, it is becoming important for students to learn ESL in order to be able to interact with others. The problem is that, in Saudi Arabia, ESL teachers are yet to adopt innovative ways to enhance English teaching and learning. In this context, the findings of this study will be important for enhancement of English teaching in Saudi Arabia. The recommendations developed in this research will be helpful for ESL teachers in Saudi Arabia. Moreover, this study addresses a gap in specific literature related to audiovisual education since few studies have explored the relationship between captioned films usage and language acquisition in the Saudi Arabian context. Therefore, this research complements the existing literature on the use of captioned films in language classes.
Research Question
Which subtitling option, standard subtitling, bimodal subtitling or no subtitling, is the most effective in enhancing the acquisition of English language among secondary students in Taif?
Research Methodology
Participants of the proposed study will comprise of sixty students randomly selected from the Al Hada International School. Students will be optionally placed into three groups, which will include bimodal subtitles, standard subtitles, and no subtitles group. The researcher anticipates coming up with a diverse sample in terms of gender and age, targeting students aged 15-20 years.
In order to establish the uniformity of the sample, a proficiency test will be administered to all the participants before allowing them to watch the film. The participants' language proficiency will be measured using the Oxford Placement Test (OPT) (Wang, 2012). After establishing the homogeneity of the sample, the next step will involve the selection of an English film, preferably a trilogy. Students will be allowed to watch one part of the trilogy on a weekly basis, which means that the study will last for three weeks. The selected trilogy for the experiment is Madagascar trilogy, which comprises of Madagascar (2005), Madagascar: Escape 2 Africa (2008) and Madagascar 3: Europe's Most Wanted (2012). Participants watching the film with subtitles will be encouraged to note down some expressions and phrases for the purpose of practice and review. At the end of the third week, English language acquisition will be evaluated among the participants using vocabulary recall and retention measures. Before the experiment, twenty target words will be developed. Students will be requested to check words they know and give a brief explanation of them in either Arabic or English language. A cut-off mark of 30 percent was set based on the total target words with the aim of excluding students who will demonstrate exceptional performance in the pre-test scores (Wang, 2012). The target words will comprise of vocabulary present in the movie script. After the third week, a definition supply test will be performed. It consists in selection of words students can remember in order to provide their respective meanings in English. A partially correct answer will receive one point, a fully correct answer will obtain two points, while wrong answer will receive zero. A vocabulary recognition test will also be performed. Its task is to choose a definition of a word from four options, having only a single correct answer (Zarei, 2009). A correct choice will receive one point. Data will be analyzed using ANOVA in order to determine whether any significant difference in language acquisition exists between the groups.
Plagiarism-free guarantee
Confidentiality guarantee
Ethical Considerations
Before commencing the study, a formal request will be sent to the school administration. Participants will be provided with an informed consent, outlining the purpose of the study and the importance of their participation. Involvement in the research will be on a voluntary basis, which means that no participant will be coerced into taking part in it. Moreover, participants will have the right to withdraw from the research at any point where they will feel uncomfortable. Lastly, the study will not pose any significant risk besides exposure to a 60-minute film, which may be uncomfortable for some students.
Limitations of the Study
The main limitation of this research study is that participants will be selected from one school, which causes concerns associated with generalizability of the findings. Perhaps, a larger sample size drawn from various schools in the city of Taif could yield more robust and generalizable results.
Expected Results
It is expected that standard subtitles will be the most effective in enhancing language acquisition based on consistent conclusions provided in the reviewed literature, which suggests the positive impact of subtitled movies on language learning process. Bimodal subtitles may prove to be second most effective means aimed at language acquisition improvement, whereas films without captions will be least effective for language learning facilitation.