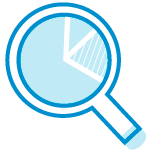 Time Management for Students
Time management is a very essential tool to achieve success, but it remains hard for many people to practice. Many individuals, especially trainees and students, tend to waste their time on non-priority issues, and this prepares the ground for their failure. It is essential to have a set of priorities and a timetable to ensure that each activity takes place within the required time as well as place. This research seeks to explore the ways in which trainees should manage their time to prepare the ground for success, and this includes having daily journals, avoidance of drugs, consistent attendance of lessons, seeking help, and safeguarding one's private information. The paper also covers the implications of keeping everything under control.
Time management entails a process or an act of planning and exercising proper control over the available resources for a particular activity. Its aim is to increase efficiency, effectiveness, and productivity (Le Blanc, 2008). The idea behind time management has a foundation in the fact that time is limited and irreversible. It means, therefore, that people must learn to make proper use of time because it is impossible to rewind the clock. Time management has various elements such as a healthy environment, set priorities, concentration on priorities, and reduction of time spent on irrelevant activities. This research, therefore, examines ways that incoming athlete students can use to manage their time so that they can stay out of trouble and, consequently, end up graduating in time and with the rest of their class. This idea will enable them to graduate with good performance and thus they will manage to play at the highest level and in good clubs.
Proper management of time is critical in ensuring that one succeeds in all his/her tasks. If this does not occur, then one function is bound to suffer or be affected, therefore, yielding poor results. Students that do not know how to spend their time wisely and prioritize their duties usually end up performing moderately in class. In college, trainees are typically sidetracked with extra curriculum activities or prefer to spend their time with their peers, which often leads them to accrue antisocial behaviors such as drinking and smoking; this comes at the expense of their class performance.
Precautions Necessary for Students
Keeping a Daily Journal/Work Schedule
A schedule ensures an orderly and smooth operation/activity schedule for students because it entails planning activities in advance (Le Blanc, 2008). A trainee, therefore, knows the tasks ahead as well as the time necessary for each activity. This allows him/her to learn to manage themselves even without the presence of tutors. A predetermined schedule/flow of activities helps students to avoid neglecting duties, duplication of activities, and repetition of mistakes. By doing so, a timetable places a learner in the proper place in the right manner and time. A schedule minimizes time and energy wasted by students by defining the course of action at a particular time. For a trainee to have a smooth operation in the day to day activities, strict adherence to time management is necessary, and thus the need for a timetable is inevitable.
We Offer
Original writing according to your instructions

Deadlines from 3 hours to 60 days

All disciplines covered

Confidentiality

24/7 Support
We Guarantee
Plagiarism-free papers

Timely delivery

Skilled writers with Master's/PhD degrees

Personal data security

Instant replies to all your questions
Additionally, a timeline ensures the balance between all tasks available for students, for instance, classwork and fieldwork (Le Blanc, 2008). A timetable, therefore, helps trainees to avoid underestimating some tasks or assigning too much significance to them at the expense of others. The balance, in its turn, allows learners to succeed in all subjects improving thus the overall grade. It is, therefore, advisable for student-athletes to have their personal timetables as a way of ensuring that none of their priorities is left behind in their daily routine.
A schedule also helps students to develop the necessary character or habits (Le Blanc, 2008). For instance, through a work schedule, trainees learn to practice habits such as orderliness, the steadiness of purpose, and punctuality. A timetable, therefore, instills discipline on students, and this helps to avert confusion or behaviors that may warrant punishments such as expulsion from school due to poor performance or due to violation of school regulations. By inculcating these virtues in the minds of learners, the latter develop a form of conduct that is a foundation for success. Regarding the shaping of character and habits, every trainee needs a timetable to facilitate behavioral adjustment to the expected daily routines as a way of enhancing performance.
A daily journal acts as a tool for achieving personal goals. The schedule specifies what a student must do every day providing thus a guideline on how to do on that particular day. The schedule, therefore, acts as a program that the learner must follow every day to avoid failure (Le Blanc, 2008). It serves as motivation to students because by referring to the schedule, a trainee clearly sees the unaccomplished tasks and thus gains the motivation to work hard so as to fulfill the objectives of the day. Additionally, learners can assess their performance through the schedule they set for themselves. For instance, the failure to meet a target that appears in the timetable signifies failure and thus students can use the case as an example to avert future mistakes. Every trainee must, therefore, have a schedule to promote the setting of personal goals as well as meeting them.
A plan also helps to create the learner's autonomy. This idea implies that students are responsible and have full control over themselves, and thus they do not have to rely on tutors for guidance. Trainees, therefore, learn to keep on the right track even in the instructor's absence (Le Blanc, 2008). Additionally, when students gain autonomy and control over their business, they can adopt the use of small groups to empower themselves through collaborative learning and competitions to improve their knowledge. The students' autonomy and self-management are essential as they help to instill a sense of responsibility. It is, therefore, significant for trainees to develop a sense of self-control through personal goals clearly stipulated in a time table.
Avoid Missing Classes
It is advisable for students to attend all classes as this helps them to get first-hand information from tutors (the University of Houston, n.d.). In the course of lessons, instructors give explanations to trainees regarding various concepts and exercises. People have different ways of understanding, and thus learners may not grasp the concepts in the same way. It is evident that a student who misses lectures and obtains notes from the colleagues may end up losing some points or may get some confusing statements from the notes. This difference makes it necessary for every learner to avoid missing lessons to make sure that he/she gets first-hand information from the teacher.
Free Features
References/
Bibliography List
Lectures provide a platform for interactive sessions between students as well as between them and the coach (Universal Business School Sydney, n.d.). The environment creates opportunities for interactive learning facilitating thus the way trainees understand concepts as compared to studying in solitude. Students can ask for clarifications and pose questions to tutors regarding the concepts covered in the topic under discussion. Teachers may answer the question or request another learner to assist the fellow, and thus trainees get to interact. When the tutor gives tests to students, the latter tend to think practically by trying to solve the issues raised by trainer using their knowledge, which thus increases. It is, therefore, important for trainees to have access to these interactive sessions, and this can only happen if they develop a habit of attending lectures.
Lectures significantly reduce study time by enabling students to grasp the ideas fast aided by the teacher's explanations. It is easy to understand the concepts when another person reads and digests them into a manner that makes them simpler as opposed to perusing the books in the search for information. In this regard, students who attend lessons get explanations as well as precise information from lecturers and this enables them to save on the time they spend on personal studies (Universal Business School Sydney, n.d.). Attendance of lectures is, therefore, necessary for every trainee athlete to make it possible for them to access the tutor's guidance that makes it easy for them to get information faster compared to when they solely rely on their possibility and willingness to study.
VIP support ensures
that your enquiries will be answered immediately by our Support Team. Extra attention is guaranteed
Get VIP Support for

$11.55
Learning is a continuous process that takes place upon linking different topics together through various lessons attended (Universal Business School Sydney, n.d.). A class session derives the foundation from the previous one, and it also serves as the basis for the consequent one. At the beginning of every lesson, the tutor may tend to flashback and mention the contents of the previous session as a way of preparing the ground for the next lecture. Towards the end, the teacher may also hint on the topics of the next lesson to stimulate the students' minds as well as provoking them to conduct private studies regarding the same before the next session. By interlinking the lessons in such a manner, tutors enhance the ability of learners to understand the topics correctly. In this regard, it is advisable for student-athletes to develop consistency in class attendance so that they can learn the whole concept without difficulties.
Class lessons entail a variety of teaching and learning methods (Sleigh & Ritzer, 2001). These are, for instance, the audio supplement to course materials, the use of multimedia and projection as well as tests to enhance understanding. Lessons are, therefore, invaluable compared to the sole reliance on private studies. That is why it is advisable for trainee athletes to make sure that they attend classes to promote their understanding of concepts.
Avoidance of Drugs
Drugs make a considerable number of youths drop out of school. Likewise, it is possible for the substances to ruin the career of the trainee athlete. For instance, a student may develop bad behavior that may not blend with the rules of the training institution and thus the consequence may take the form of undesirable actions such as expulsion. Such actions may include hostility, aggression, or crimes that may warrant incarceration. Too much addiction to drugs may also inhibit learning (Renna, 2008) through intoxication that deters the cognitive functions which leads to the loss of memory hence making the learner quit school voluntarily. Regarding the above statement, it is, therefore, advisable for aspiring athletes to avoid engagement in drugs and substance use if they wish to complete their training and further their careers.
Don't Worry We'll Help You Out
Drugs inhibit the physical strength of the user as well as the ability of the mind to make the correct judgment (Renna, 2008). The impact of these issues may make trainees vulnerable to accidents promoting thus the sustenance of injuries that may make the individual unable to complete the training within the required time. This problem may lead to delayed graduation or even the impossibility of completing the course. It is, therefore, appropriate for trainees to avoid engaging in drugs and substance use as this may cause the disruption of their career.
Drugs may lead to undesirable repercussions when the long arm of the law catches up with the user. Most drugs such as marijuana, cocaine, and heroin among others that many people prefer to abuse are illegal in many countries. It is, therefore, likely that the trainees who engage in drugs and substance abuse face the possibility of arrest, prosecution, and incarceration if found guilty by the court. Incarceration is not desirable as it leads to the discontinuation of learning and career as a whole (Renna, 2008). The use of drugs by athletes is also not acceptable and thus it may form the basis for disqualification of a candidate hence marking the end of the career. Trainee athletes, therefore, need to avoid drugs if they wish to complete their training successfully.
Drugs and substance abuse also have severe financial consequences. Drugs are expensive due to the complicated means of acquiring and smuggling them into the target location without falling into the trap of the law enforcement agencies. All these costs shift from peddlers to consumers, and thus student-athletes may have to purchase the stuff at very high prices that may erode their pocket money. The likely consequence is the lack of money for upkeep during the training, and this may lead to poor performance or discontinuation from school due to the associated challenges (Renna, 2008). The financial problem may also trigger undesirable habits such as stealing, and this may warrant expulsion from school. In this regard, it is advisable for the trainee athletes to avoid using drugs.
Seeking Extra Help
Human beings are prone to imperfections, and they may not comprehend everything. However, people have different ways of understanding, and thus what is difficult for one person may not be such to the other. Trainees may work independently and realize that there is something hard for them (Newman, 2010). In this regard, it is wise for them to seek assistance from their trainers or their peers and this will enhance learning as well as demystifying the problem in question. However, it is important to try to understand as opposed to getting the answer. Trainees must, therefore, learn to apply for help they need to enhance their capabilities. For a student to succeed, it is advisable to develop a habit of seeking assistance from trainers or colleagues.
Stop Struggling With Your Research Papers Writing
Expert Help to Save Your Time! 👍
We can handle any research papers writing for all academic levels including master projects and PhD projects.
Why us?
Qualified team of writers
300 words / page
On time delivery
24/7 Customer support
According to Ilaria Tedeschi (2016), in some instances, adolescents and young adults may experience emotional problems that may deteriorate into disorders if appropriate care is absent. Following the author, anxiety, mood and panic disorders are examples of the problems that affect young adults. Should a trainee athlete happen to experience emotional disturbances, it is important to seek to counsel as a way of stabilizing the mind and if necessary, medication may come in handy. Emotional problems are very disruptive to students as they inhibit performance, and thus seeking help may be appropriate.
Maintaining Privacy
According to Michael McFarland (2012), it is important for people to safeguard their private lives so that their rivals cannot take the chance to damage their reputation maliciously. In athletic training, it is possible that the top performers have competitors who envy their success, and, therefore, search for opportunities to humiliate them or ruin their careers. That is why it is essential for trainees to avoid revealing too much about their private life in the aspects of family background, health, and reputation among others as their enemies might use the same thing to shoot them down. In this regard, it is important for athletes to keep their information safe from their rivals, and they should only share such data with the coach if the latter needs some information to facilitate the training of the candidate.
Client's review
Essay Writing Service – Top-Papers.com
5.0
"I think your service is exactly what any student can use. I have so far ordered three papers from you. They all arrived on time and I did not have to make any changes at all. What I most like is that I can tell you everything that must be included and that your writers comply. I am getting A's on my papers now, so I'll keep coming back!"
Ken S. reviewed Top-Papers.com on May 2, 2020 via Reviews
Michael McFarland (2012) further argues that human beings are autonomous, and thus they must have autonomy in their lives. He also explains that people must have respect for their privacy and others must acknowledge the same as well. In the case when an individual loses control over his/her personal information, it is a sign of loss of dignity and loss of control over one's life. When a trainee plunges into such a situation, it is likely that emotional problems will ensue, and this will affect learning hence delaying the graduation or making the student fail to meet the career achievements. To avoid such a situation, learners must safeguard their privacy and only reveal such information when necessary and to the right people only. It is, therefore, appropriate to disclose such information to the coach only and in the right proportion as he/she may need access to such issues like health history to facilitate decision-making regarding the manner in which the student should train.
Financial Implications of Keeping Everything on Track
Keeping everything on track is important as it minimizes the chances of loss. For instance, when a trainee plans correctly on the required activities and behavior, the likelihood of failure or expulsion from school becomes low. By doing so, students prevent wastage of training fee as well as money for upkeep. It is, therefore, advisable for trainees to create a financial picture that relates to the proper management of their time. Planning is also essential as it facilitates the realization of goals by enabling students to set objectives as well as the ways of achieving them. Consequently, planning gives direction and allows a trainee to utilize time properly hence averting the loss of time that is not easy to quantify regarding money. Student-athletes should, therefore, make sure that they manage their time properly to save on the costs of training as well as to maneuver into their career early enough.
How it Works
01.
Select the type of assignment
02.
Provide explicit guidelines
03.
Enjoy your free time while our professionals work on your project
04.
Get an original work
Conclusion
In conclusion, time management is an essential tool that drives people to success through increasing efficiency, effectiveness, and productivity. Students or athlete trainees, therefore, have to make sure that they take control of time by doing what is required for a particular period to avert time wastage. For doing this they have to keep a daily journal/work schedule that guides them on day-to-day operations, and this implies doing things at the right time. It is also advisable for trainees to avoid missing classes as lessons provide them with first-hand information from trainers among other benefits. The next tip for success is avoiding involvement in drugs and substances abuse as it affects the health of the user and thus may make a student drop out of school or delay the graduation process. It is also appropriate for interns to learn seeking help from their colleagues as well as tutors to bridge the gaps in their understanding and this is a key to success in their endeavors. Lastly, trainees must learn to safeguard their privacy, and this implies avoiding too much or unwarranted disclosure of their personal or private information. The reason is that their rivals may use the information to shoot them down by ruining their image. It is also advisable to maintain control of oneself through proper control of private information to avert leakage into the public domain as this may result in emotional and esteem problems that may derail a trainee. Lastly, it is not easy to quantify time saved through proper management regarding money. However, a sharp intern saves the training costs as well as the money spent on upkeep by avoiding things that may ruin the career.